Counting down the months until Shark Week? What if we told you there's a pretty spectacular way to whet your appetite until then?
The Aquarium de Paris has just listed its first-ever shark aquarium sleepover on Airbnb, and three winners and their guests will have the chance to stay in a submarine bedroom. The only thing separating you from the sharp-tooth fish would be a 360-degree transparent wall. It certainly brings a whole new meaning to sleeping with the fishes…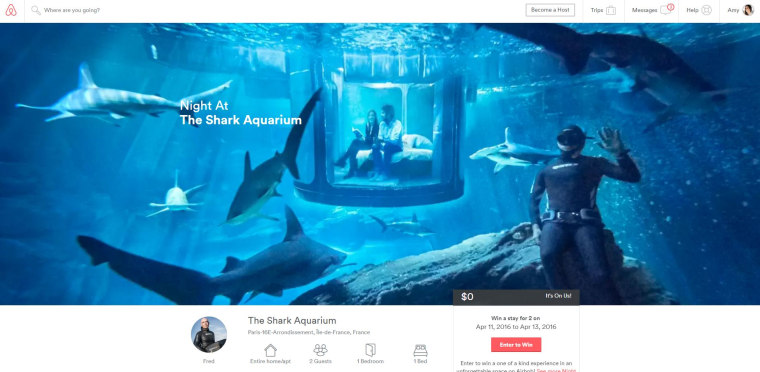 The room with the view is just the beginning. Guests will also be invited on a VIP tour of the aquarium, getting exclusive behind-the-scenes glimpses into the world of sharks.
RELATED: This is the 'smallest house in the world,' and it's on Airbnb
Fred Buyle, a world record-breaking free diver and underwater photographer, will be your host for the evening, introducing you to your neighbors from inside the tank and, as the listing says, he'll even dance alongside the sharks. Who needs Netflix when you have that kind of entertainment?
An intimate tank-side dinner will also be on the agenda, and breakfast will be available in the morning.
RELATED: Find out how you can rent Vincent van Gogh's recreated 'Bedroom' for $10
The listing has a couple of house rules, including "No selfies after dark" since sharks are sensitive to light, and "Avoid seeing Jaws before your sleepover," pointing out that they're kinder than you think!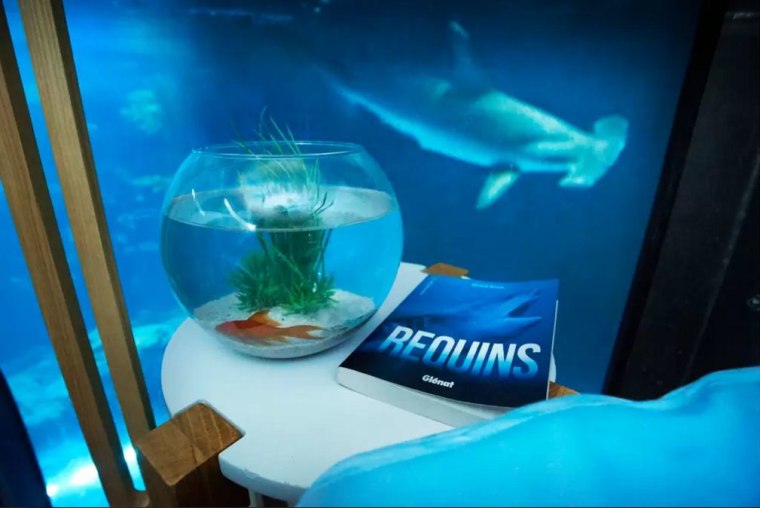 To enter the contest, you'll need to write a little about yourself and why you want to sleep with the sharks by April 3. The winners will be selected on April 9 and must be available to stay at the aquarium April 11, 12 or 13, 2016. No worries if you don't live in Paris — they'll fly you round trip from anywhere in the world.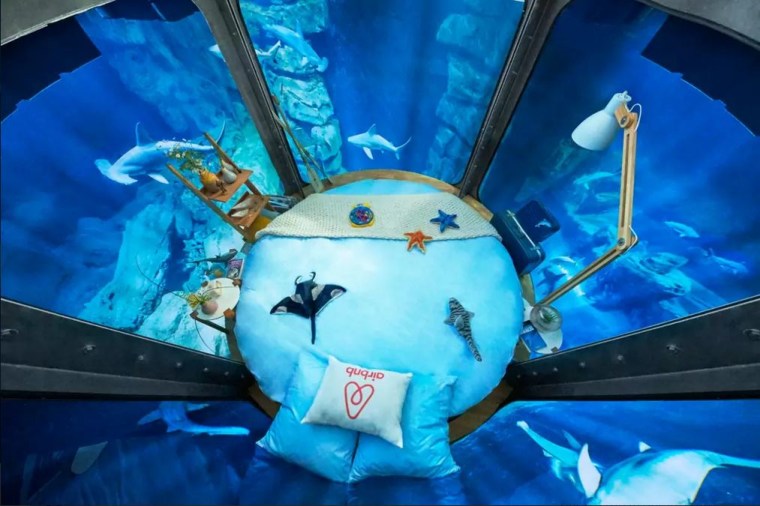 And while kids would love this experience, unfortunately it's just for the 18 and over crowd.
Sound like something you want to bite on? Go to Airbnb for more details and to enter.