New York City may be one of the greatest places in the world to live, but anyone who does call the Big Apple home knows it can also be very, very pricey.
Residents Victoria Fine and her husband Jon Vidar might have figured out the ultimate workaround to avoid NYC's high rent prices. Not only are they saving money on rent each month, but they probably have one of the most relaxing views in the city. Their secret? A 37-foot-long boat, also known as the place they call home.
"I was laughing with a friend last night about the fact that a duck wouldn't stop quacking outside of my window," Fine said to TODAY.com. "It's just not a typical New York City problem!"
But that's just the thing — nothing about about their boathouse is typical.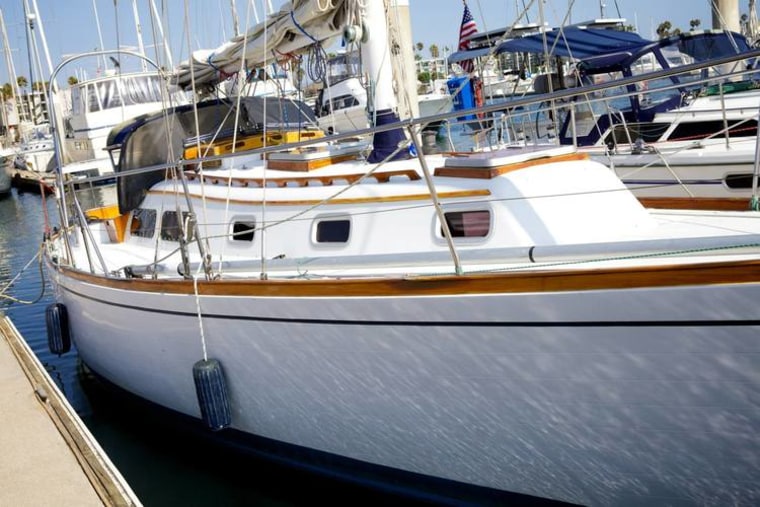 The boat includes a small kitchen "about the size of one in a typical New York City apartment," Fine joked, complete with a one-rack oven and a three-burner stove combo. There's a small fridge but no freezer or microwave. Inside the main cabin is a U-shaped settee with a couch across from it that fits six people for dinner parties. The bedroom features a V-berth bed and the small bathroom has a toilet and sink with a foot pump to create water pressure. (You can get a feel for the layout in a video the couple made with MEL Magazine, seen below.)
The couple decided to buy the 1974 Islander three years ago after wanting a physical change but feeling "allergic to the idea of settling down."
"We wanted to shake up our location and lifestyle but weren't ready to commit to a location," Fine said. Besides Vidar's two semesters of sailing class in college, neither had much experience with boats. "We really started from scratch."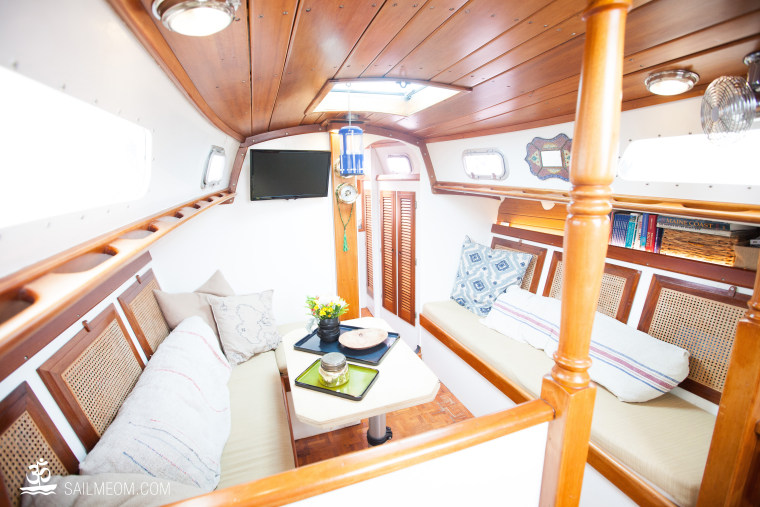 They first purchased the boat while living in California, where they'd stay on their water home up to four days a week. But last year, they moved to NYC and decided to live on the boat full time.
"Our family in particular was worried we would literally freeze to death," she said of surviving the cold East Coast winter. But she and Vidar learned that it takes practically nothing to heat up the small boat with floor heaters.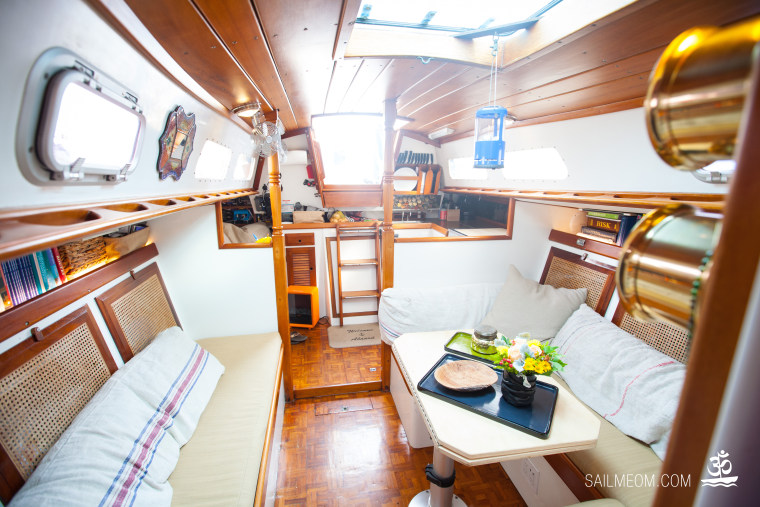 Other big adjustments have included cooking with propane tanks (Fine joked that they always seems to run out at the worst time), not having a shower or hot water (they use the facilities at the marina where they dock), and living in an area where there aren't a lot of services available. But Fine says that even though it's sometimes inconvenient to live on the boat, there are a lot of great things about it.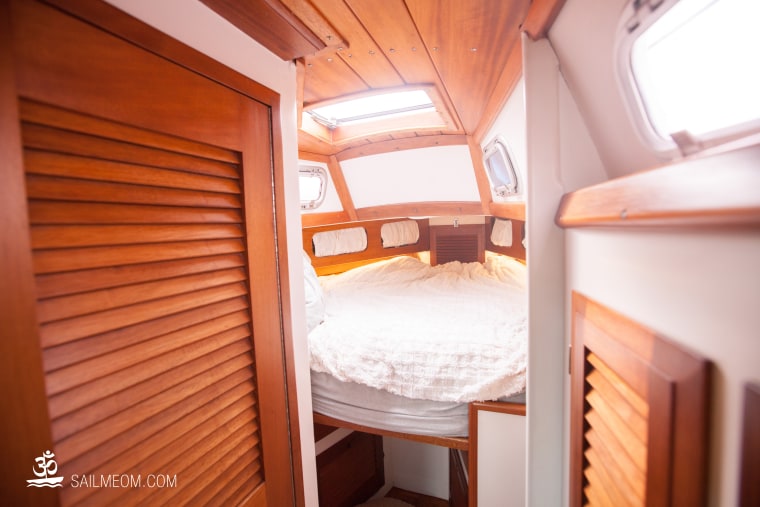 "Because of the combination of having a small space and the fact that we're both so emotionally invested in this, the normal chores of living together are a lot easier to divvy up," she said.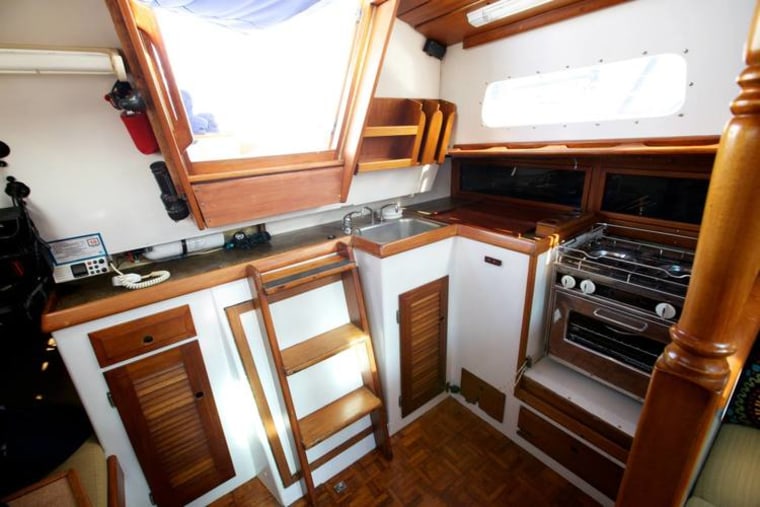 The couple gave up 75 percent of what they owned to make the tight space livable, and Fine said that it was less hard than she expected. In fact, it's given her a completely different perspective on material things and their value.
"The trade off is that I have to have fewer things, so before buying something, I ask myself, 'Is it worth it?'"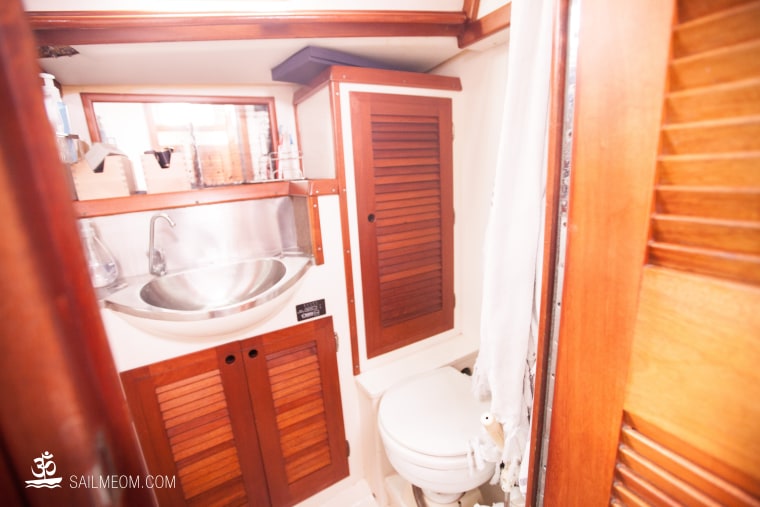 Along with the de-cluttering, the boat has given them a bigger sense of relaxation thanks to the immediacy of nature outside.
"The natural beauty that you're exposed to when you live on the water becomes part of your life in tangible way," she said. "I can recharge after a stressful day."
The boat cost about the price of a used car, said Fine, and typical marina fees could average out to $800 to $1,500 a month. The only other expenses are electricity (which Fine said is so cheap they once got a bill for 17 cents!) and Internet.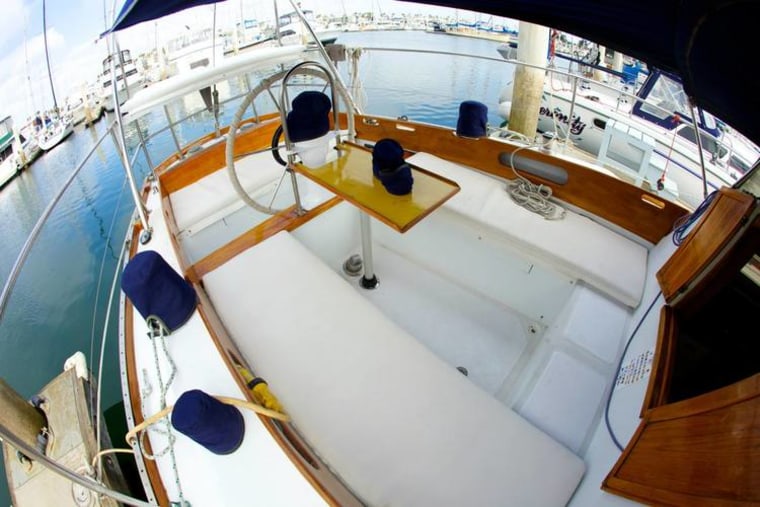 But the experience, she says, is priceless.
"When our friends pull out their phones and show pictures of their babies, we pull ours out and show pictures of our boat."
Follow the couple's journey on their blog, Sail Me Om.