You may not consider "mobile home" and "luxury" to be words that commonly go together. But after you see this complete remodel of a 1991 double-wide home located in California's picturesque Napa Valley, you might change your mind.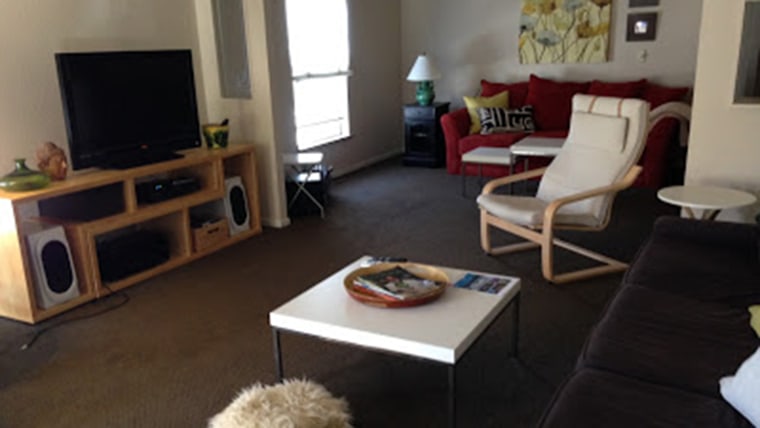 Kim Thompson shares the house with husband Achille Bigliardi, and said the 1,288-square-foot space fits into the couple's commitment to living more simply, with a "less house, more life" philosophy. Without changing the footprint or moving any interior walls, see how the couple reworked their mobile home into a mod stunner in just seven weeks.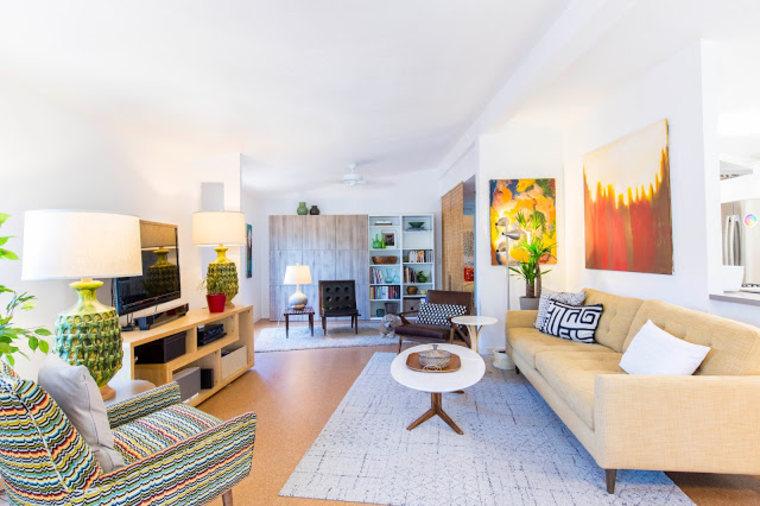 Kitchen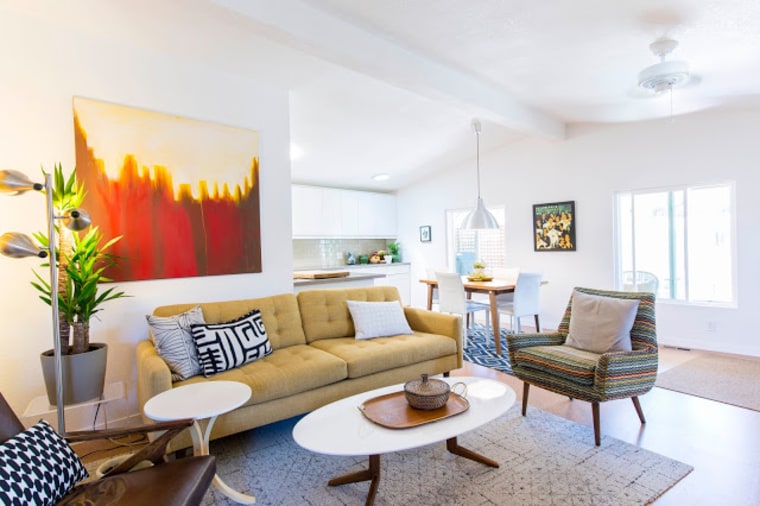 Thompson wrote on her blog that the couple spent "hours and hours and hours" at IKEA, where they bought their kitchen cabinets and dishwasher, making use of the massive retailer's outsourced design services and their installation team.
"We're completely happy with the outcome," she wrote. "Best kitchen I've ever had, hands down."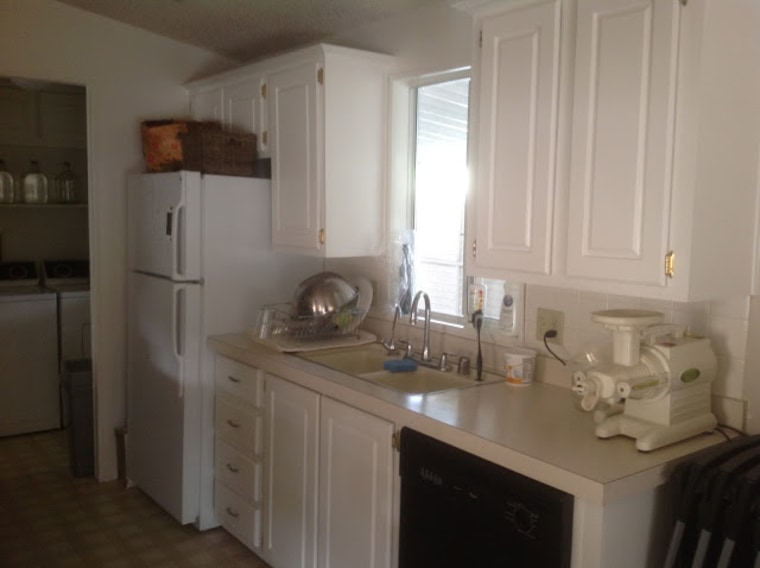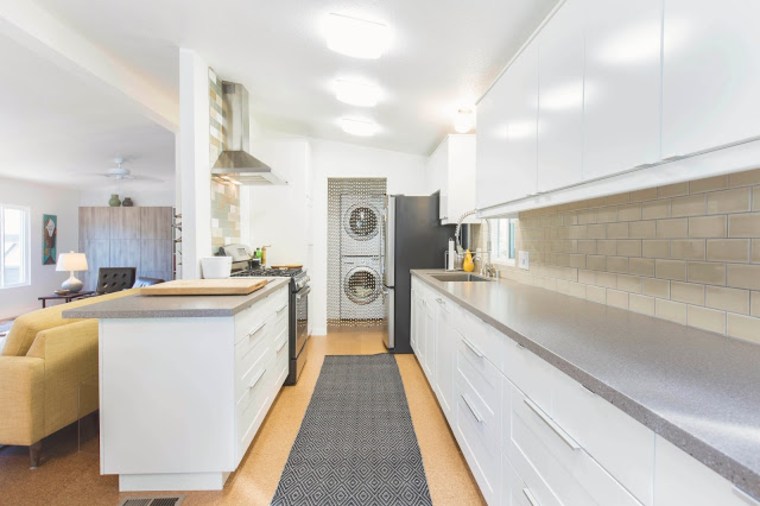 Never a great lover of granite, Thompson instead chose Corian countertops in Doeskin because it reminds her of the look of poured cement. Plus, it came in at about half the price of Ceasarstone or another similar material. "Apparently, the [world-renowned Napa Valley restaurant] French Laundry uses Corian in their kitchen and that's good enough for me," she wrote in her blog.
Bathrooms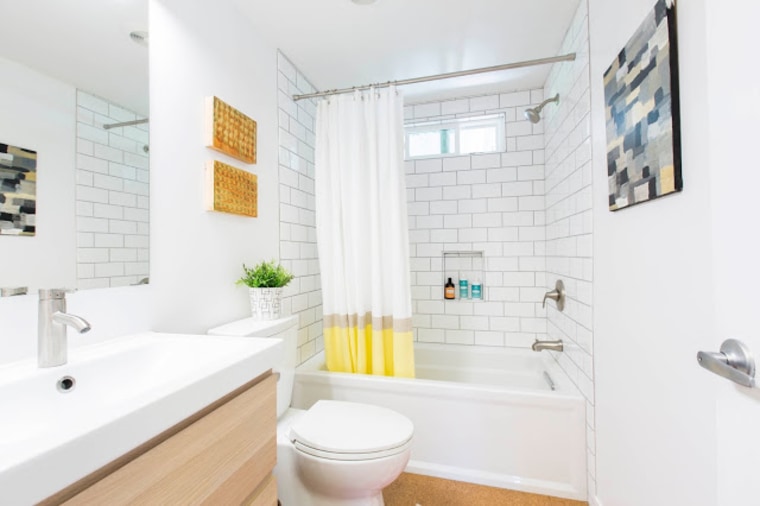 The pair splurged on subway tiles in both of the home's bathrooms — and Thompson says it's one of her very favorite parts of the revamp. She also ordered the deepest non-custom tub she could find for the guest bathroom, and opted for a glass enclosure for the master bathroom shower. Bathroom cabinets, lighting, mirrors, and fixtures all came from IKEA.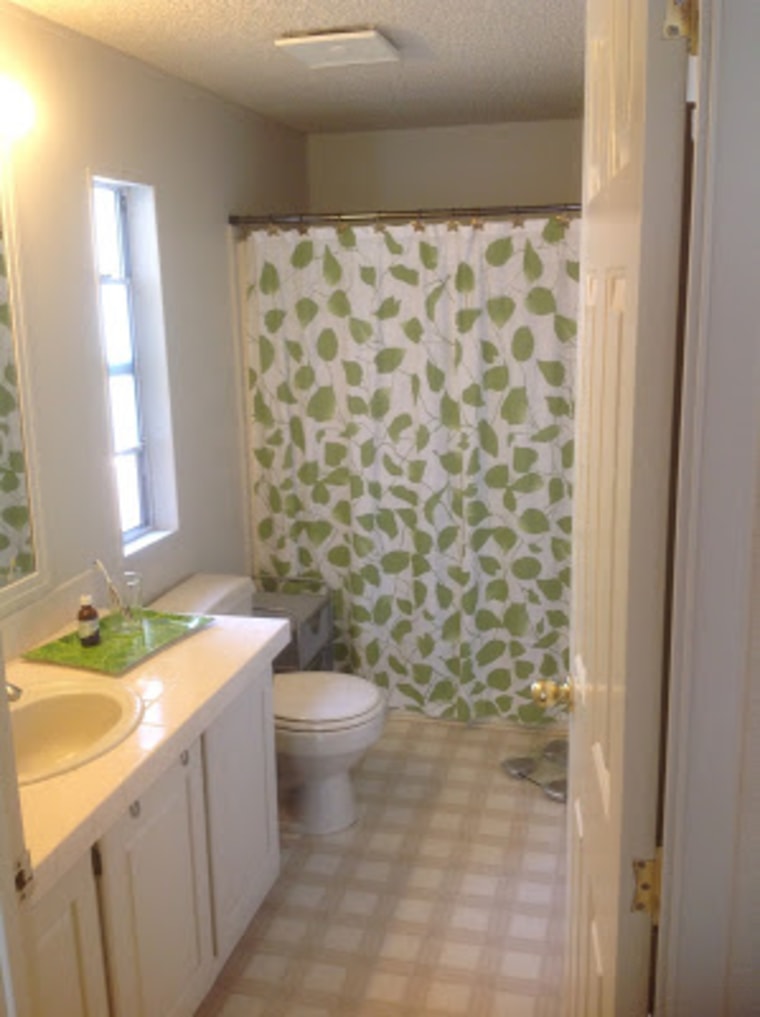 In the master bath, a tall mirrored cabinet makes the space feel bigger, and a solar tube in the shower lets in great natural light.
The couple chose natural cork to replace the old carpet — and ran it under every room in the house, including the bathrooms and kitchen. At just under $4 per square foot, Thompson estimates the cost was about half of what any other engineered wood product might have been — and equally durable.
Bedroom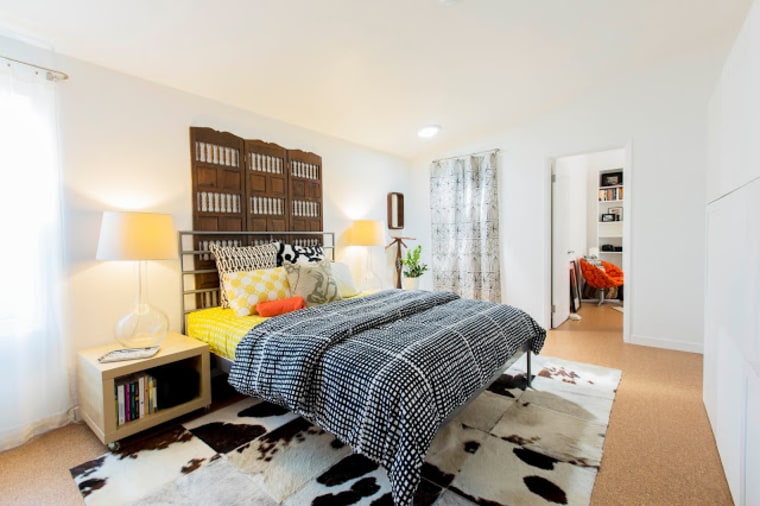 After a recent earthquake, the couple was careful not to hang anything over their bed as part of the remodel. But for a little height and visual interest, Thompson used a screen she inherited from her mom. She also used simple IKEA curtain panels to hide a walk-in closet, an idea that always makes the space feel tidy — and one of her favorite small details.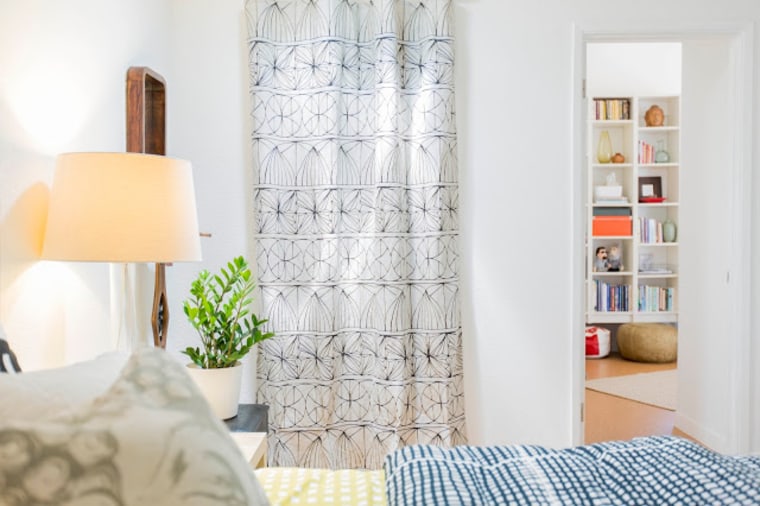 A wall of sleek, modern storage, also from IKEA, covers the wall opposite the bed, taking the place of a TV — something Thompson didn't want in the bedroom.
Thrilled with the outcome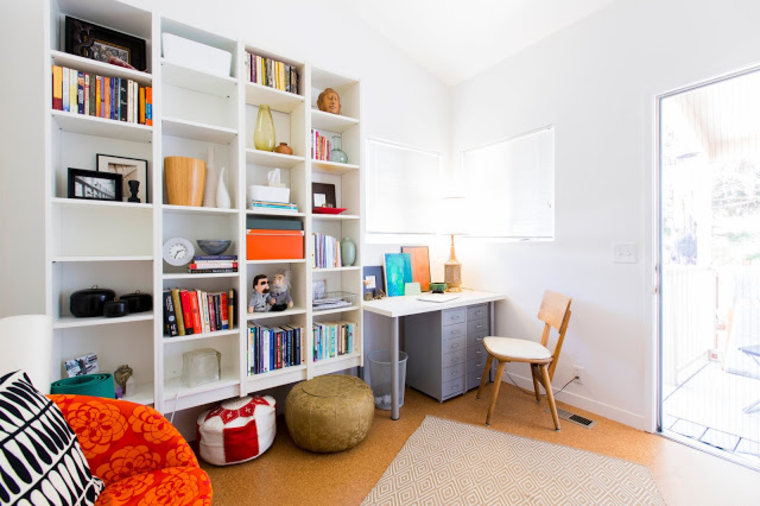 Not so much DIY people, the couple worked with a contractor to get most of the work done. The total cost of the project — including demolition, windows, cork floors and baseboards, roof, interior doors, paint, kitchen cabinets, appliances, bathroom sinks and cabinets, tiled showers, toilets, living room and bedroom storage cabinets, and closet shelving — came in at about $80,000. If that sounds like a lot for a mobile home, consider the cost of living in this uber-desirable and expensive area of California.
"We're located within walking distance of some of the best restaurants and wineries in the country and within an hour or so of San Francisco, a couple hours from the beach, and a few hours from the mountains," Thompson wrote on her blog, while also pointing out that she doesn't pay property taxes — a hugely daunting expense for many.
"We're certain that there is no place like it in all of California — no place in the whole country this desirable [that] would cost less than $800 a month to live. So we made the decision to invest in our comfort instead of a mortgage and we're so glad we did."
See more of the mobile home on Thompson's blog, "My Mod, Mod Mobile Home."
Alesandra Dubin is a Los Angeles-based writer and the founder of the lifestyle blog Homebody in Motion. Follow her on Facebook, Instagram, Google+ and Twitter.