When this family found out the exciting news that they were expecting a baby, they decided to transform their spare room into a stunning nursery.
They hired Tori Alexander, an interior designer since 2013, who has used wallpaper as a decorating tool in a lot of special spaces. But when her Nashville, Tennessee, client came to her with ideas of transforming the home's spare room into a nursery, Alexander never expected that the ceiling would end up being a focal point — and painted by hand.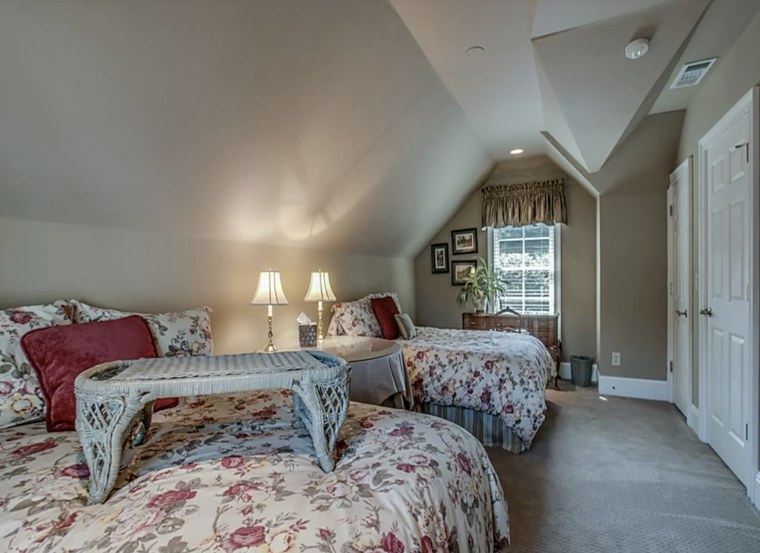 "Originally the client came to look at my wallpaper library, wanting something with soft blushes and a feminine color palette," Alexander told TODAY Home. "Our visions connected immediately, and it was funny because we ended up going down a totally different path than we expected."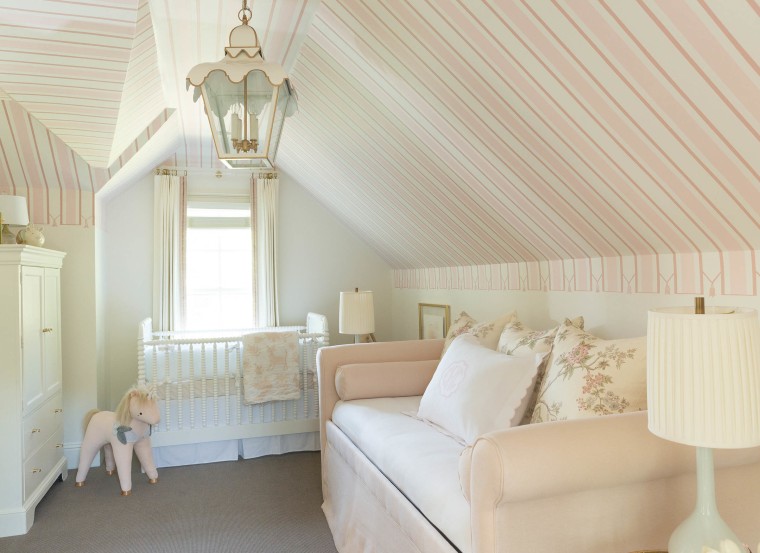 That different path was much more "creative and hands-on," according to Alexander. The entire process took four weeks, during which time Alexander called in the help of a painter.
"It took me, like, a month to research it — I had never done anything like that. I really studied lots of different examples of stripes," said Alexander. "Also, deciding how exactly to end the stripes — that again took a lot of studying and I looked at examples of circus tents, umbrellas and lots of different ways to cut it off."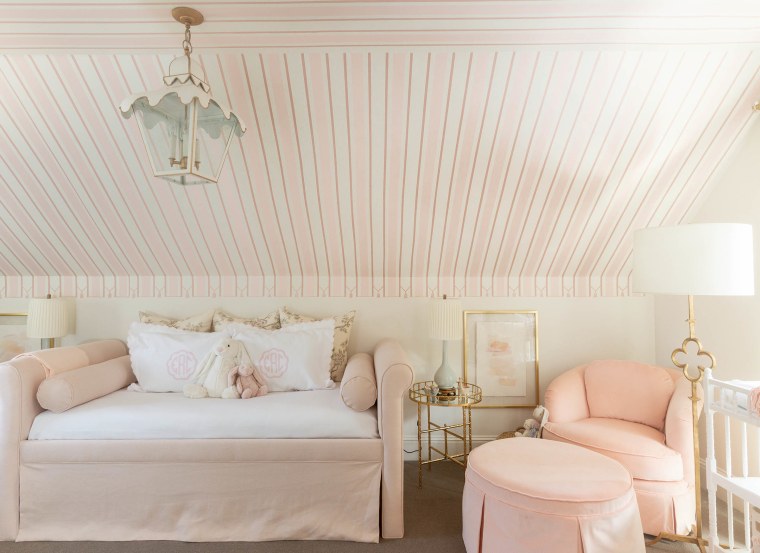 By "cut it off," Alexander means that she didn't know what the edges should look like. Luckily, she found inspiration in an unexpected place.
"They were really inspired by some earrings," said Alexander. "It was really fun."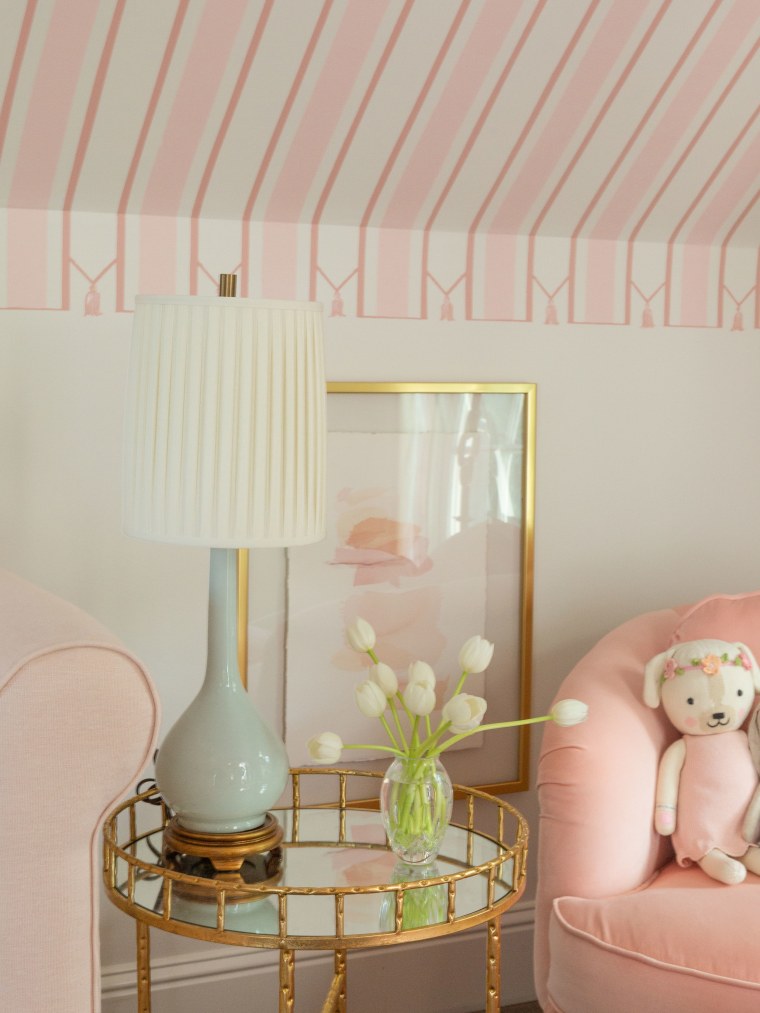 From there, Alexander worked with the owner to integrate furniture that she wanted included in the space, some of which she already had.
"The homeowner had a really fabulous vintage swivel chair that we reupholstered in the blush fabric," said Alexander. "She had it on her own — she has exquisite taste."