Our editors independently selected these items because we think you will enjoy them and might like them at these prices. If you purchase something through our links, we may earn a commission. Pricing and availability are accurate as of publish time. Learn more about Shop TODAY.
I've always thought security cameras were something only businesses had. I also thought my garage was a safe space to store my Felt Racing bike. But on a Monday morning this past August, I realized I was wrong, on both counts.
Thieves got into my garage and took my bike. Then, I put out some reward posters.
Yet, I haven't heard from anyone who knows where my bike is. So, I installed a smart home security system.
Step one? Ordering Amazon's best-selling Zmodo wireless indoor/outdoor security camera system. More than 6,000 people felt compelled to leave positive reviews about the security cameras, so I figured I'd give the system a shot.
Zmodo Wireless Indoor/Outdoor Security Camera System, $65 (usually $110), Amazon
Setting up the system
The first thing I did after opening the box was peel off the sticker and slap it onto my front window. Now, when anyone comes to my porch they'll be greeted with a sign that reads, "Protected by Zmodo Home Security System." I don't know how well these signs deter thieves. But I do know the few seconds it takes to put them up provide instant gratification.
The cameras took a little longer to install. The hardest part is connecting to WiFi, a grievance shared by dissenters in the 6,200 reviews (and the reason this highly-reviewed camera system only has a 3.8-star rating). Admittedly, I made a major mistake when trying to connect mine that resulted in me writing an email to Zmodo's support team. I didn't see the antennas in the bottom of the box. Naturally, the cameras weren't picking up my WiFi signal. Zmodo's mistake was responding to my email asking about connectivity issues as well as how to adjust the date and time with a simple message: "No Need." I'm still perplexed.
Fortunately, I eventually found the antennas.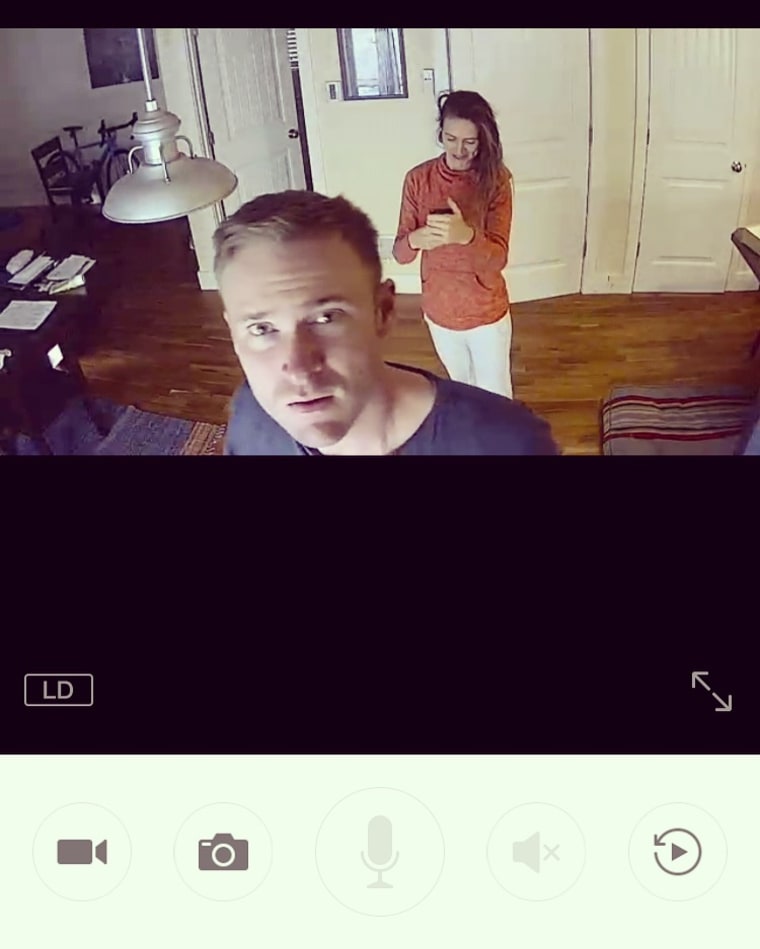 Using the cameras with the app
After setting up the cameras, I established a connection secure enough to livestream the camera feeds to my iPhone using the Zmodo app. Now, my phone gets an alert every time the cameras detect motion. For the camera I have sitting in my front window, it's usually a passing car or wind blowing a branch. For the camera in my dining room, it's almost always my dog. When I have the material to weatherproof the power cord (they do need to be plugged in), I'll eventually move one to the outside of my house. In the meantime, the one pointed out my front window works great for exterior coverage, except at night. While the cameras have night vision, they do get a glare from the window's glass when it's dark.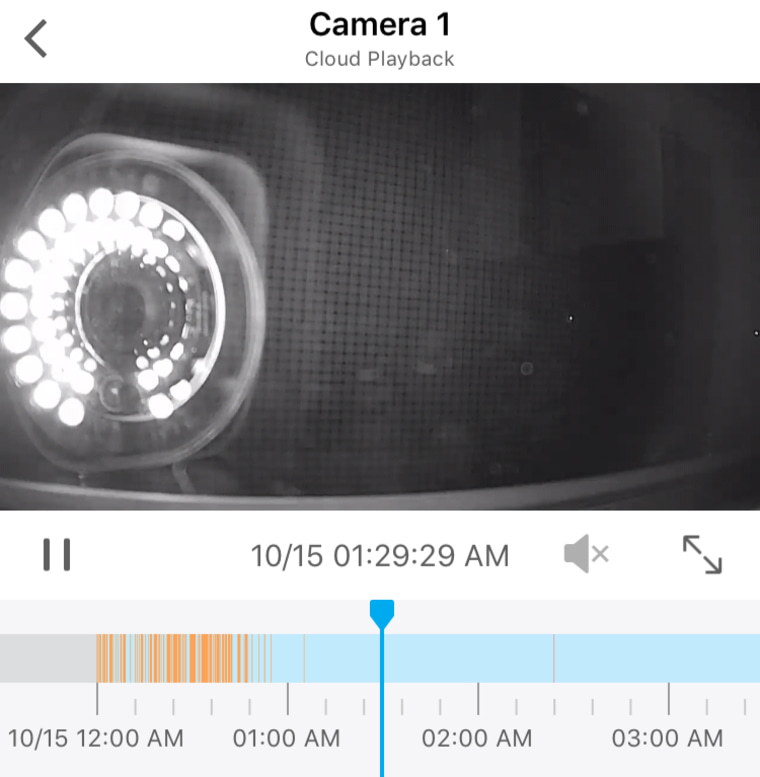 Picking modes and seeing surprisingly clear pictures
Probably my favorite feature of the Zmodo camera system is the mode component. There are four modes: Away, Home, Sleep and Wake Up. When the "Home" mode is activated — your cameras know you're home because your phone is connected to your home's WiFi — you won't get the motion alert notifications.
If I had an Amazon Echo, I'd be able to use my voice to control the cameras. I'd probably love that feature too.
Another thing I'm impressed with is the picture quality. With 720 pixels and high definition, it's so clear that I can see when I need to sweep my floors and when the UPS man has spinach in his teeth.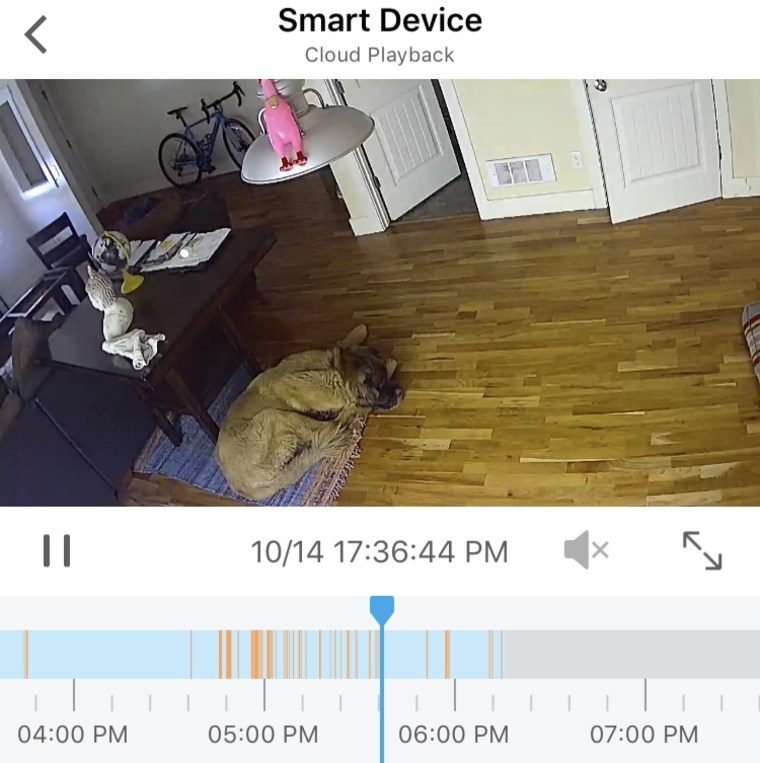 Reading the fine print; room for improvement
What I'm not crazy about is the app. It's not very user-friendly, hence the 2.3-star rating in iTunes. The playback is also pretty slow. If you want to click on the timeline and instantly see what happened, you'll be disappointed. It takes a few seconds to load. Finally, if you want to be able to time lapse your recordings, you'll need the cloud service. Zmodo includes one month free with purchase of their cameras. But after that, it starts at $5/month.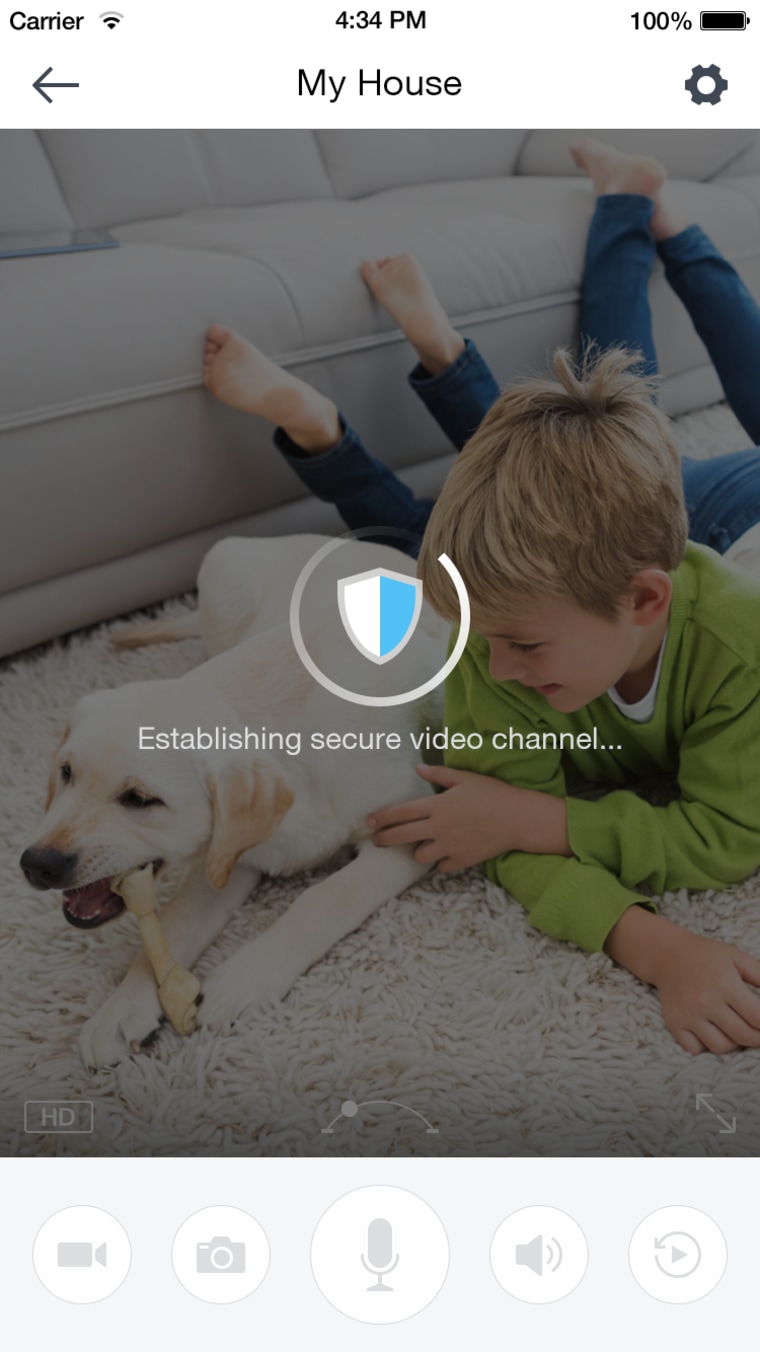 Getting a second opinion
Still, I think investing in a home surveillance system is worth it. I live in Billings, Montana where petty theft is on the rise. Plus, more and more packages from Amazon and other online retailers are left sitting on front steps. Recently Michael Johnson, a Billings police officer, posted in our Facebook Neighborhood Watch Group that his doorbell camera captured a man trying to pick up an unexpected package on his porch. Johnson was home at the time and asked the man for his ID and why a package for him would arrive at Johnson's house. The man ran off without answering.
Johnson, who shared the footage with law enforcement, theorized that it's part of a scam where thieves buy cell phones with stolen credit card numbers and have them delivered to the address of the credit card owner. Unless the credit card owner is home when the package arrives, the thief picks it up and the owner never even knows they've been charged for a new phone until they get their next bill.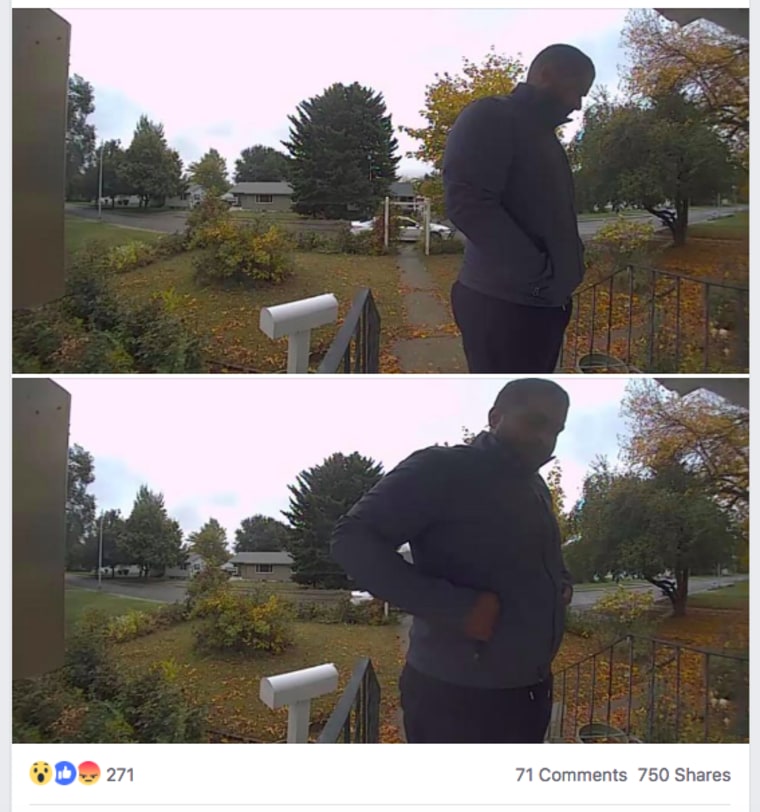 "People having surveillance makes my job easier in investigating crimes," Johnson told me when I asked him a few questions. He's used Vivint cameras to protect his own home for the past two years. "The only disappointment I've had with our cameras was when I slipped off the back deck and hurt my back," Johnson explains. "The cameras only record for 30 second increments and they stopped recording right before I fell. It would have been pretty funny."
Hoping for bloopers
I'm not sure I want these Zmodo cameras capturing my klutziness. But the thieves who took my beloved bike? I'd probably pay to see blooper footage — as long as my bike isn't damaged in the process.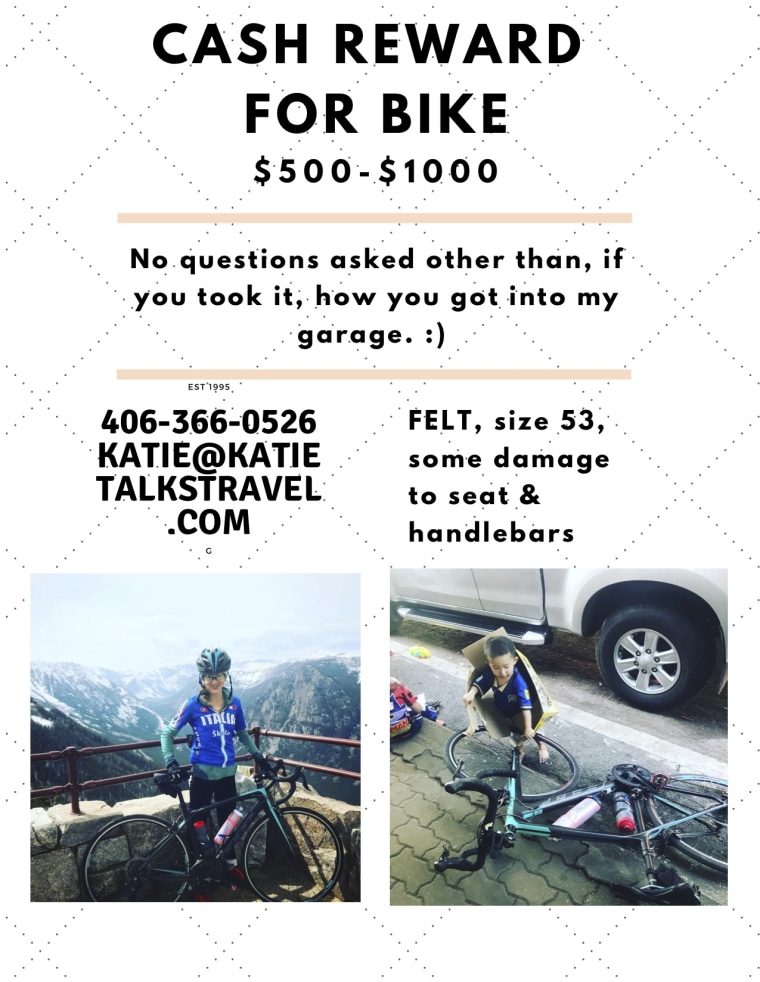 Zmodo Wireless Indoor/Outdoor Security Camera System, $65 (usually $110), Amazon
To discover more deals, shopping tips and budget-friendly product recommendations, subscribe to our Stuff We Love newsletter!