There's no wrong way to host a party, but there are plenty of ways to bring your gathering from drab to fab!
Thankfully, lifestyle expert Maureen Petrosky stepped in with some brilliant and easy ways to spruce up any gathering. You can be sure that you'll leave a lasting impact on any guest.
1. Opt for beautiful, big batch drinks. No one wants to spend an entire gathering running around offering guests refills, and thanks to this welcoming idea, you won't have to.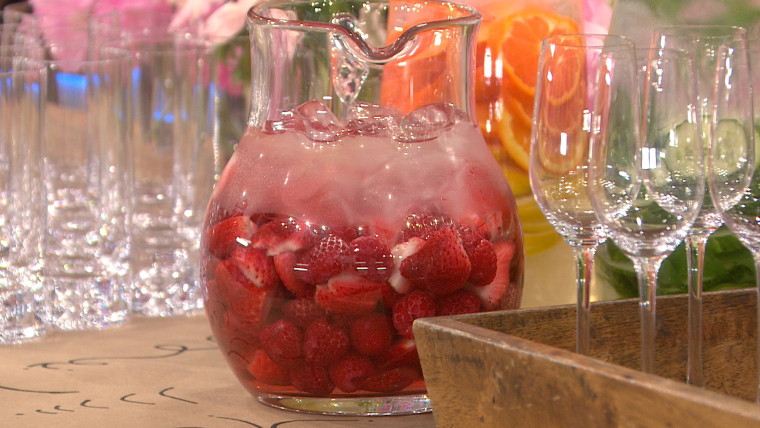 2. Get creative with water. For summer gatherings, try adding berries, herbs, cucumbers or citrus slices to a clear glass pitcher of water. Not only do the berries add a fresh touch, they're healthy and irresistibly refreshing.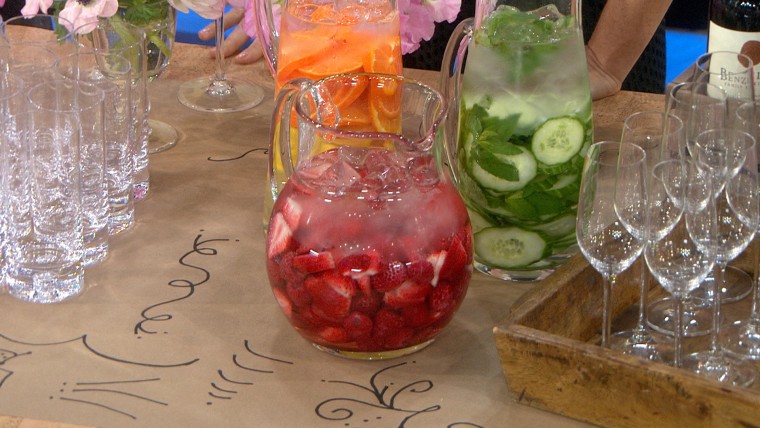 RELATED: 15 things that will make your home instantly warm and cozy
3. Butcher paper can act as a table runner that can be presented as artsy, quaint or rustic. You can use it to designate seating assignments or glassware placement. The ultimate plus side? It can be used to cover up unsightly tabletops or to protect important pieces of furniture.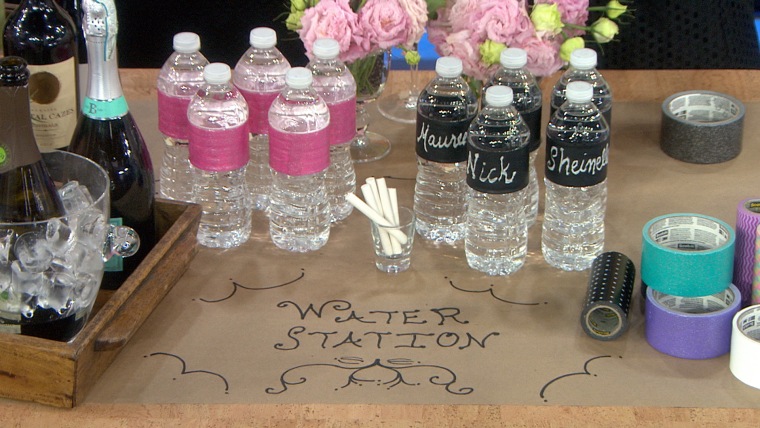 4. Grab the wrapping paper! Sprucing up a table top doesn't have to mean flowers and place settings. Add a pop of color or a bold patter to your tablescape using wrapping paper as a table runner. This allows you to personalize based on the gathering and its guests. Wrapping paper can also be used to make smaller runners for rectangular tables, or to go under individual place settings.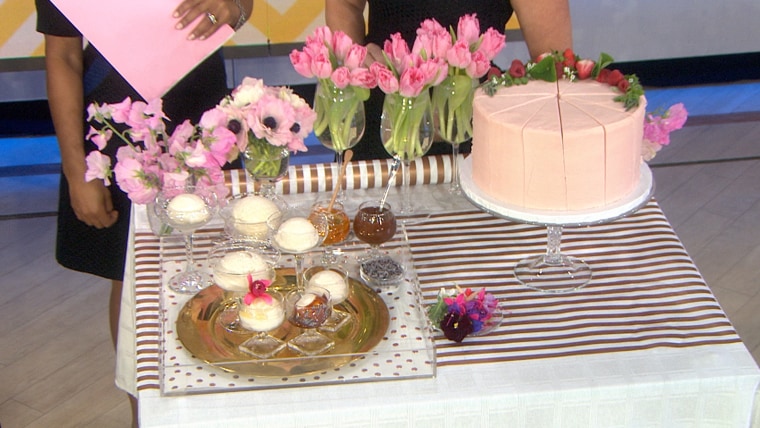 5. Choose an anchor. Always feel free to mix and match, but for an especially sophisticated look you'll need a piece, whether large or small, to act as an anchor. Your anchor could be the same chargers at each place setting, matching napkins or place cards. Feel free to choose based on what best fits your guests and gathering.
RELATED: Baby on board? Nate Berkus' new nursery line for Target is a must-see
6. Don't be afraid to use what you have! If you're looking for a last minute table runner you can repurpose a curtain that you have around your home. Talk about a conversation piece!
7. When in doubt, opt for white. Think of a white tablecloth as a blank canvas (perfect for fun place settings or patterned table runners). White plates are another great option that allow for fun accent pieces.
8. Mix it up with a tray! A simple, colorful or mirrored tray is not only perfect for serving drinks, but can be used to create mobile appetizer or drink stations. Trays are also a functional option if you need to move a party indoors at the last minute. They even make for fun dessert stations!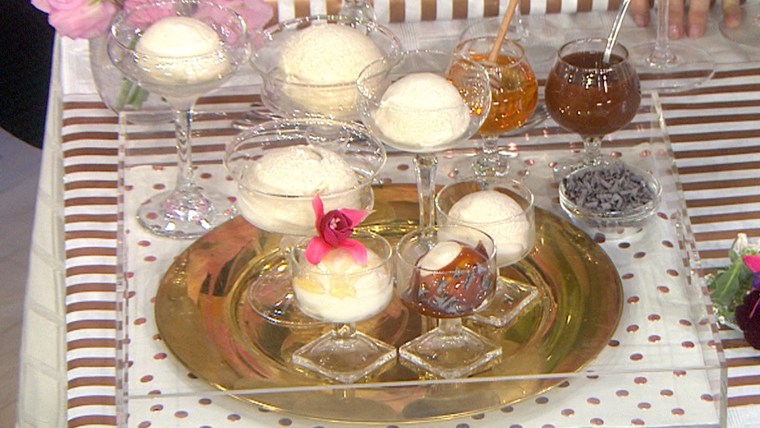 9. Don't forget dessert! Not only is this everyone's favorite part of the meal, it's easy to prepare ahead of time. Scooping out vanilla ice cream before guests arrive is an easy way to present a beautiful option to that's easy to personalize. Display options like local honey, fresh lavender, bourbon caramel sauce and candied nuts. This is sure to be a crowd pleaser!