September is almost here, which means it's time to start getting your families ready for another school year.
There are tons of great tips online for getting kids of all ages organized and excited for school — in fact, the amount of time that people spend watching back-to-school related content on YouTube has more than tripled over the past two years.
Here with a round-up of some of the best back-to school-tips is YouTube star Brooke Mahan from WhatsUpMoms, one of the most popular channels for moms on YouTube with over 1.7 million subscribers.
School outfit organizer
If you have young kids who are just starting out at school, organization tips can go a long way. For starters, this DIY school outfit organizer made from a shoe holder is an easy and neat way of getting your kids ready for school in the morning. All you need is a shoe holder or shelf hanging closet with five different shelves. Using craft paper in your favorite colors and some markers, you can create decorative labels for each school day of the week (Monday - Friday). Next, use a hot glue gun to easily fasten the label to the shelf divider. From there, just fold out your kid's outfit for each day and place them into the corresponding shelf. Keeping all the outfit components, from shirts to socks, in one place can help you save some time getting your child dressed in the morning.
Artwork binder for school art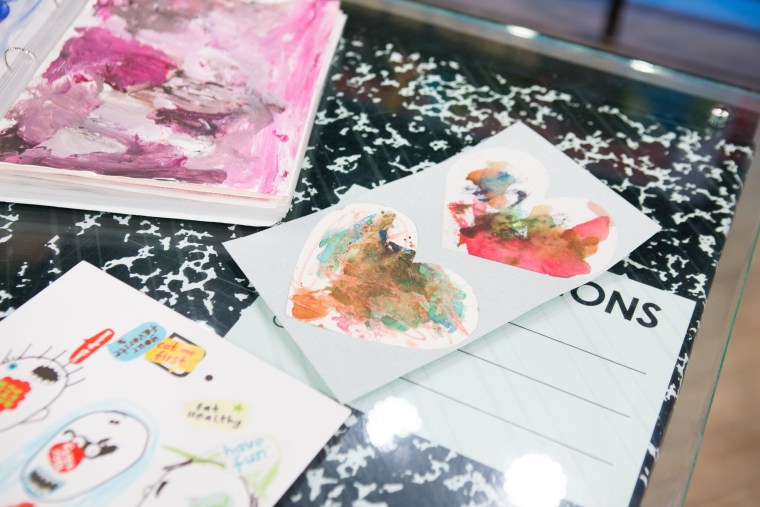 Here's an idea for keeping all of your young child's artwork in one handy spot: A binder! All you need is a 3-ring binder and some sheet protectors. You can easily add pieces of art that fit into the sheets, or take pictures of the other artwork and include them in the binder. This will save a lot of shelf and fridge space while still letting your little ones know how proud you are of their creations.
Lazy Susan to organize art supplies
One of my favorite DIY storage solutions is this super cute Lazy Susan for organizing your school or art supplies. All you need are two round baking tins that are the same size, some ball bearings or marbles, and some washy tape. Place all your marbles or ball bearings into one pan and then place the other on top. You can then decorate the outer pan with washy tape of your choice. Then, just fill them up with whatever you're trying to store, such as paints and brushes in your kids playroom.
Afternoon schedule clock
This next project is a fun way to help keep your kids organized once they come home after school. By color-coding a wall clock based on different activity slots, you can help your kids structure their time at home. All you need for this are a wall clock, some markers, and a printed or laminated list of activities.
Start by removing the back of the clock and then use markers to section off different chunks of time with different colors. Then, use the same colors to create corresponding color sections around your printed list of activities. You can hang both of these together so that your kids can easily track their activities. It's also a great way to help little ones learn to tell time and stay on a schedule — and moms can use it, too.
Ziplock pencil pouch DIY hack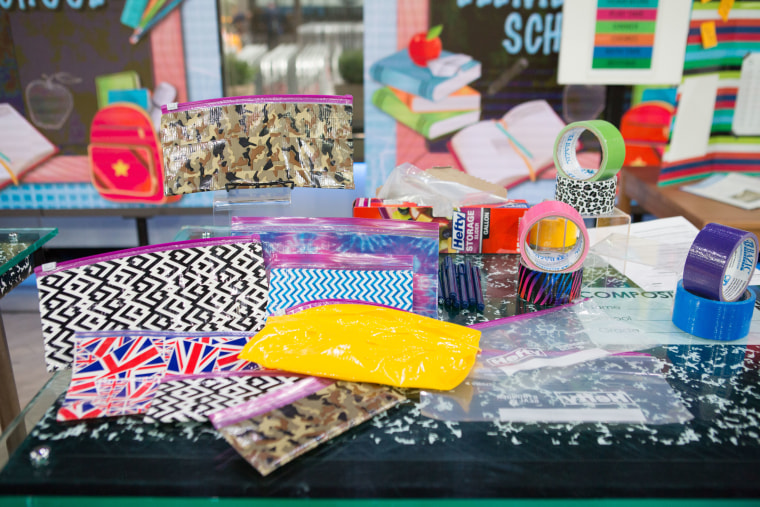 This next DIY is an easy way to make fresh new school supplies ... right at home. All you need are gallon-sized slider storage bags, printed duct tape of your choice, and some scissors. Cut the storage bag down to a preferred size, and then use the tape to cover the entire bag up to the slider. You can use washy tape in another color to create a name label pouch on top as well.
Homework station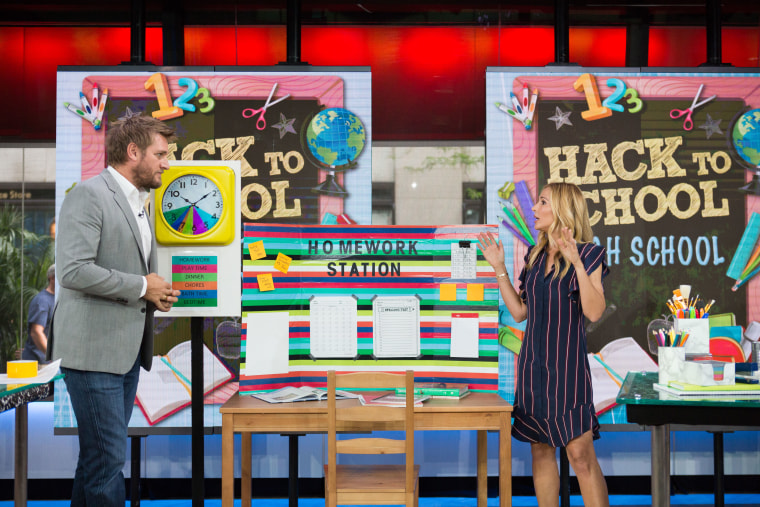 This is an easy way to turn any table in your house into a personalized private study station. Simply cover a 3-fold presentation board in wrapping paper, attach some clips and you're done! This will minimize distractions during homework time and help keep your kids organized and focused.
Marblelized desk supplies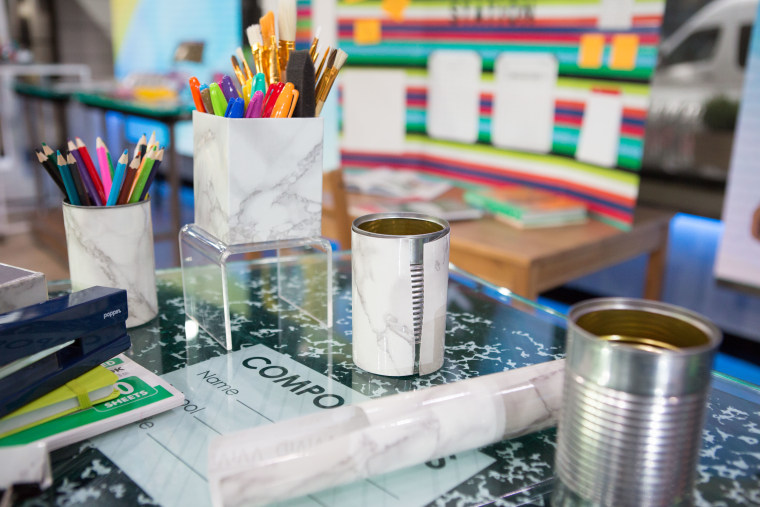 Get organized in style with these trendy desk accessories.You can transform any old container with marble contact paper and the result is a chic desk accessory that looks like something you bought (for a lot more money) at the store!
Magnets for lockers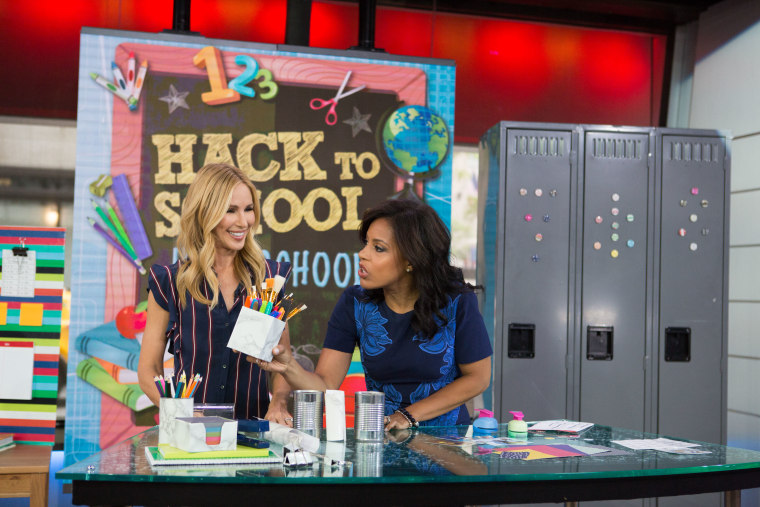 These adorable locker magnets take just seconds to make ... punch out a circle with a 1-inch punch, stick on a clear bubble cap and glue a magnet to the back! You can use scrapbook paper or even photos for the cutest locker or fridge around!