Want to have the most egg-cellent Easter basket this year? Taryn Mohrman, lifestyle director of Woman's Day, is here to help you create everything from glittery eggs to unicorns just in time for April 1.
So, hop along and follow these simple steps. And best of all, these crafts are easy and fun enough that the whole family can get involved.
All-the-Trimmings Basket
Sure, anyone can fill a plain basket with candy. But go one step further and makes yours look magical by hot-gluing a few scraps of ribbon and trim around the outside.
Supplies: Basket, hot glue gun, ribbons and pompoms.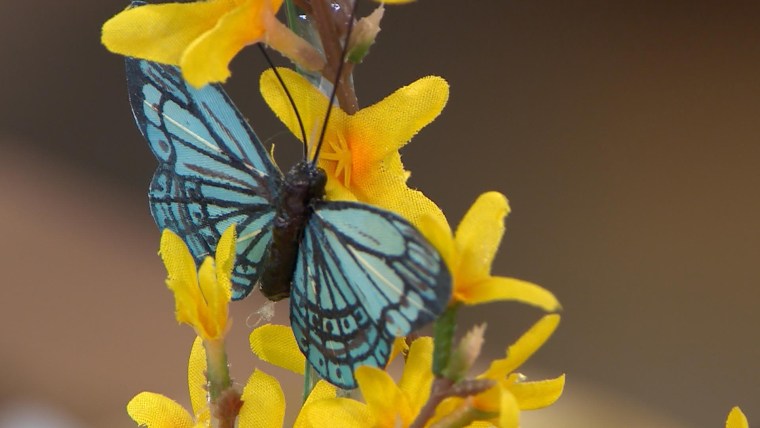 Butterfly and Flower Basket
There are no better signs of warmer weather than beautiful blossoms and high-flying butterflies. Use the faux variety to embellish the handle of a bamboo basket with a hot glue gun.
Supplies: Basket, hot glue gun, faux flowers and butterfly clips.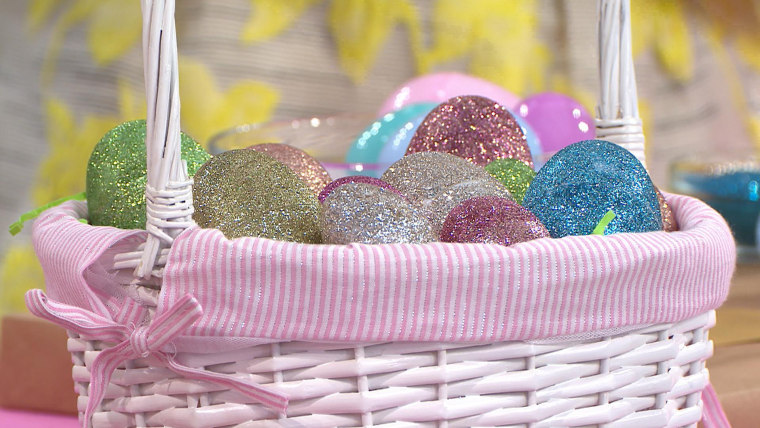 Glitter Eggs
These are dazzling, and dazzlingly easy to make. Try this trick on basic plastic eggs: Lightly sand the outside, brush on craft glue, cover in glitter and let dry.
Supplies: Plastic eggs, craft glue and glitter.
Unicorns
Who doesn't love these mythical creatures? Paint a wooden egg white; let it dry. Draw on the face. Cut a mane from faux-fur trim, color in an egg dye bath, let it dry and attach it with fabric glue. Cut ears from felt and make a horn from gold paper; glue to the top of egg. Wrap a 3-by-1/8-inch strip of gold paper around horn; secure it with glue. Glue star confetti to the unicorn's cheeks and hair.
Supplies: Wooden eggs, marker, faux fur trim, fabric glue, felt, gold paper and star confetti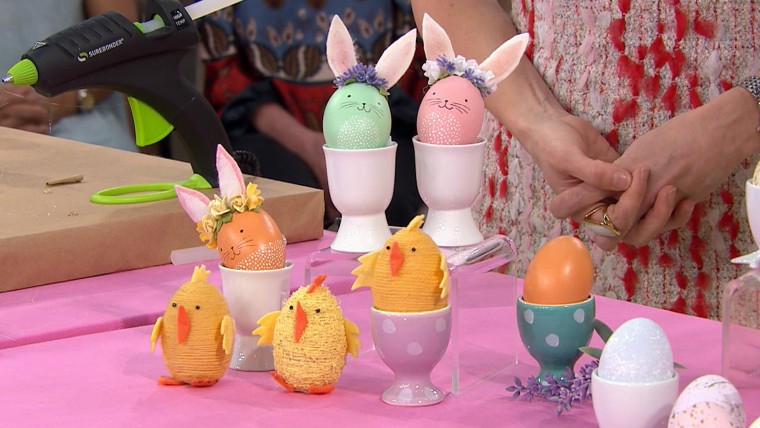 Bunnies
Hop along! Paint a wooden egg, let it dry, then add a spotted belly with a white paint marker. Draw on the face and get creative. Make ears from felt and faux-fur trim. Sandwich wire between ear pieces, then bend back the bottom one-quarter of an inch and use glue to place it. Glue small faux flowers around ears.
Supplies: Wooden eggs, white paint marker, felt, faux fur trim, wire, glue and flowers
Fuzzy Chicks
When making these birds, be glue-savvy. Wrap a ceramic or wooden egg in yarn (tip: start at the top and work down) and secure by brushing on white craft glue in sections as you work. Make felt wings, feet, beak and hair and attach with glue. Glue on small black-bead eyes. Or, use a marker to draw them on.
Supplies: Wooden eggs, yellow yarn, white craft glue, felt and beady eyes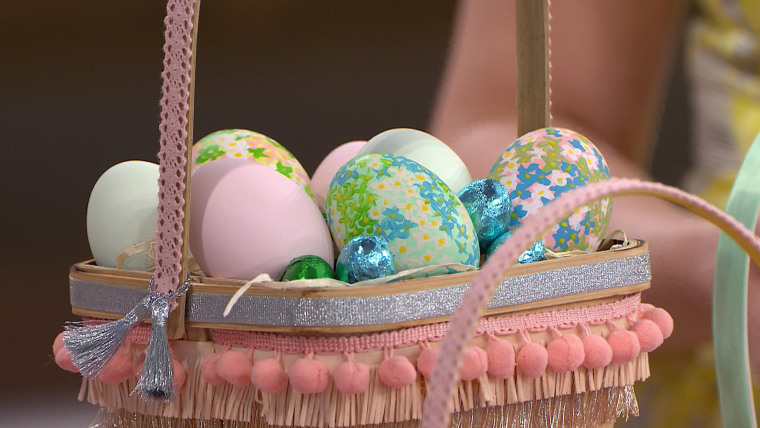 Speckled Eggs
A dyed egg can be a blank canvas. But make sure yours are dry before you start. Use a toothbrush to flick watered-down acrylic paint across dry, spray-painted plastic eggs.
Supplies: Acrylic paint and toothpicks