If your idea of a gingerbread house is a couple of graham crackers slapped together with buttercream frosting, are you in for a treat! Over the years, talented bakers and confectioners have whipped up some seriously dreamy cookie cottages that would put our best grade-school efforts to shame.
We've rounded up some of the most decadent edible dream houses we could find, many of which are modeled after real-life landmarks. Honestly, we're not sure if we want to eat them or move into them!
1. Fallingwater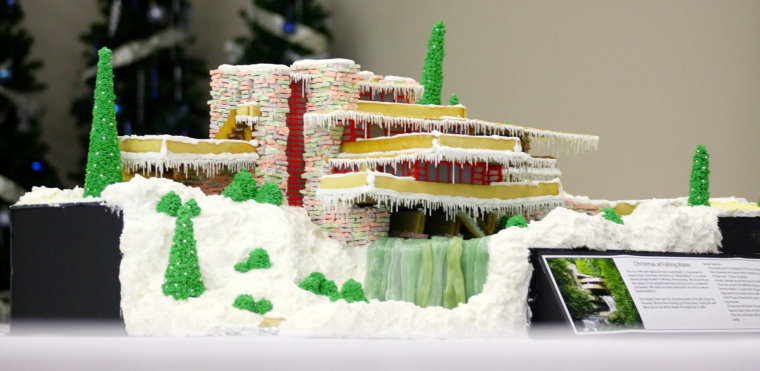 Modeled after Frank Lloyd Wright's famous home in Mill Run, Pennsylvania, this gingerbread rendition was built in 2010 by blogger Melodie Dearden. Yes, the "stone" exterior is made of Smarties — over 40 sleeves of them, to be exact!
2. Buckingham Palace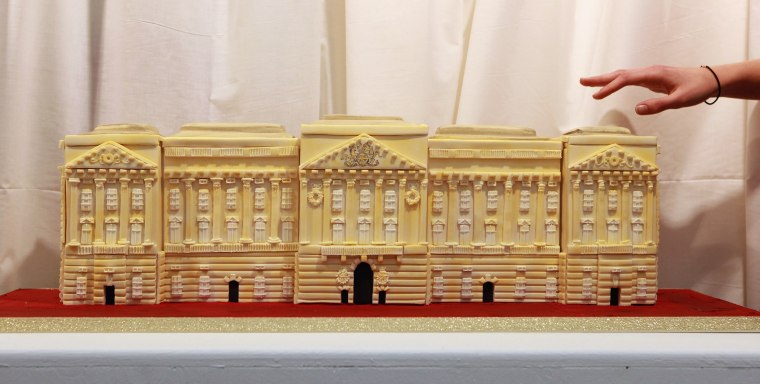 And we thought we were obsessed with the royal family! This Buckingham Palace cake was made in April 2011 (when Prince William and Duchess Kate got hitched) and debuted in an exhibition of royal wedding cakes in Hyde Park, London. Perhaps we can look forward to more sumptuous sweets next May, featuring a gingerbread Prince Harry and Meghan Markle!
3. The Plaza Hotel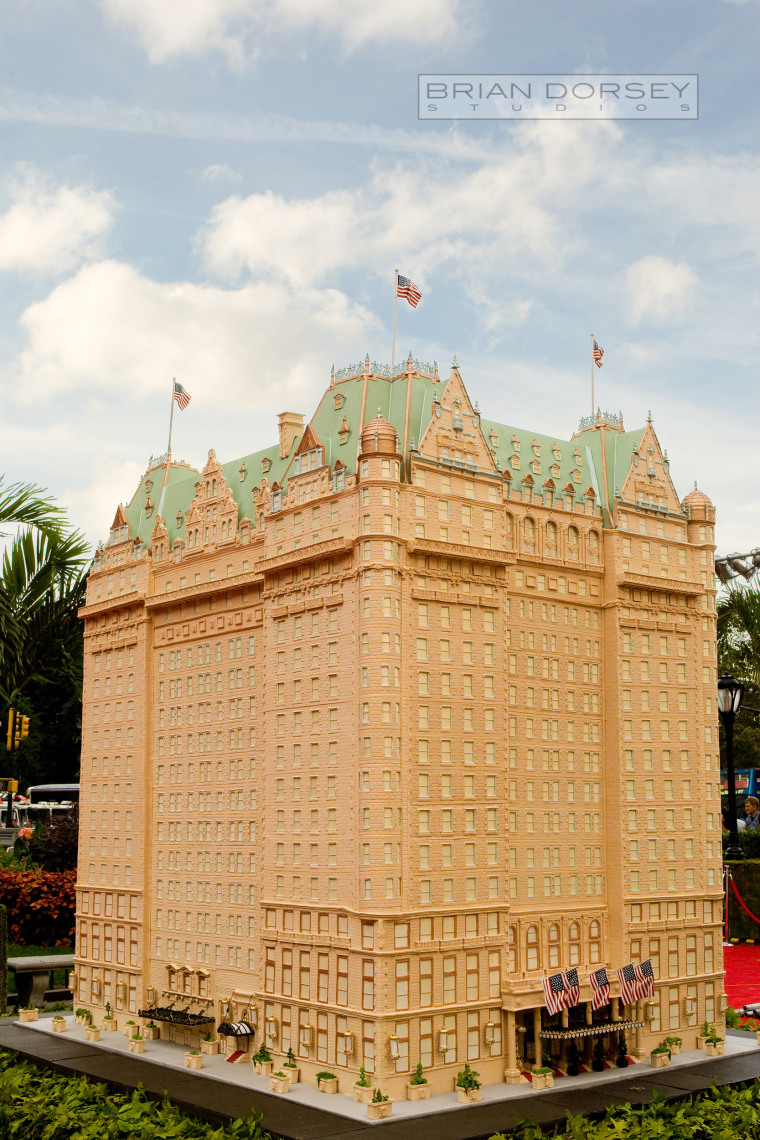 We'd like to see the storyline where Eloise tries to eat her way through this 12-foot-tall gingerbread Plaza, crafted by pastry chef Ron Ben-Israel for the hotel's 100th birthday in 2007.
4. Great Lodge life-size gingerbread house
This 20-foot-tall gingerbread house at Great Wolf Lodge in the Poconos Mountains is made of Rice Krispies Treats, cookies and almost 1,000 pounds of frosting.
5. Waddesdon Manor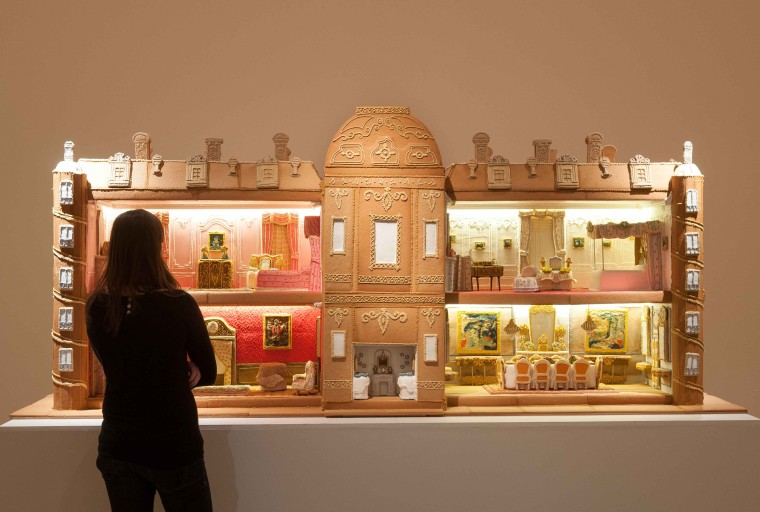 This 6-foot model of a Renaissance chateau in the English countryside, built in 2016, took London's Biscuiteers 15 months to plan and more than 500 hours of work to bring their vision to life. The details in each room are incredible — there's even a teeny-tiny fondant pool table! If we could choose one cookie house to live in, this would be it.
6. Downton Abbey
This replica of the Grantham Family home, as rendered by British cookie artist Curtis Jensen in 2012, would impress even the Dowager Countess. (Don't miss Jensen's equally fantastical takes on Brussels Town Hall, the Notre Dame Cathedral and Linderhof Palace.)
7. The White House and U.S. Capitol Building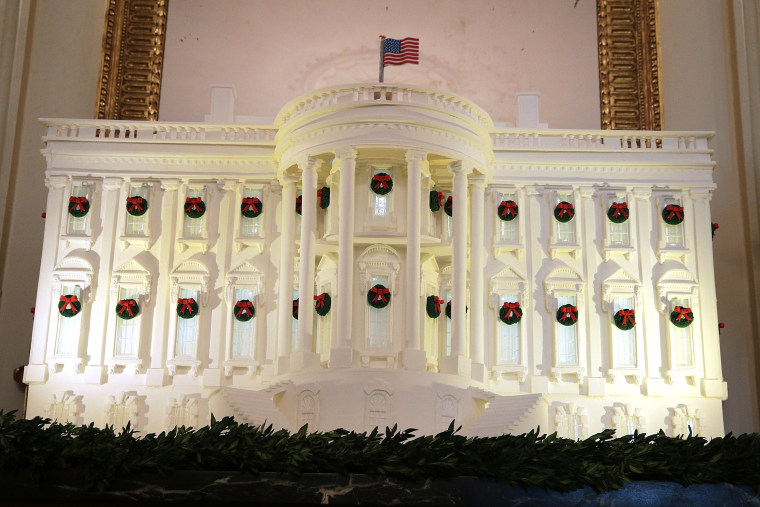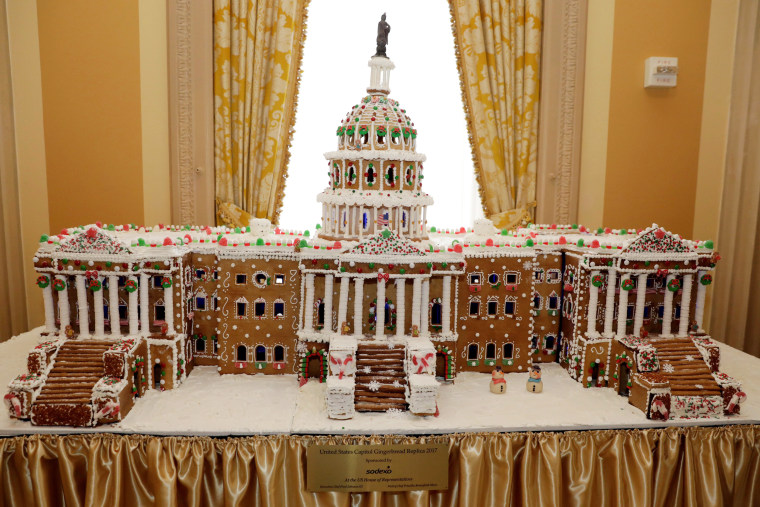 In the words of "Sex and the City" character Samantha Jones, "I don't believe in the Republican party or the Democratic party. I just believe in parties." No matter our political beliefs, we all can appreciate these replicas, both on display in their respective buildings through the 2017 holiday season.