As kids, many of us dreamed of having a place to call our own — but even our wildest imaginations didn't take us as far as 6-year-old Maddie Kaminski's playhouse.
It's a project that became her parents passion just as much as her own.
"I love our house is because it's so unique," Maddie's father, Alex Kaminski, told TODAY Home. "When I wanted to build Maddie's playhouse, I thought it would be super cool to have a mini-me house."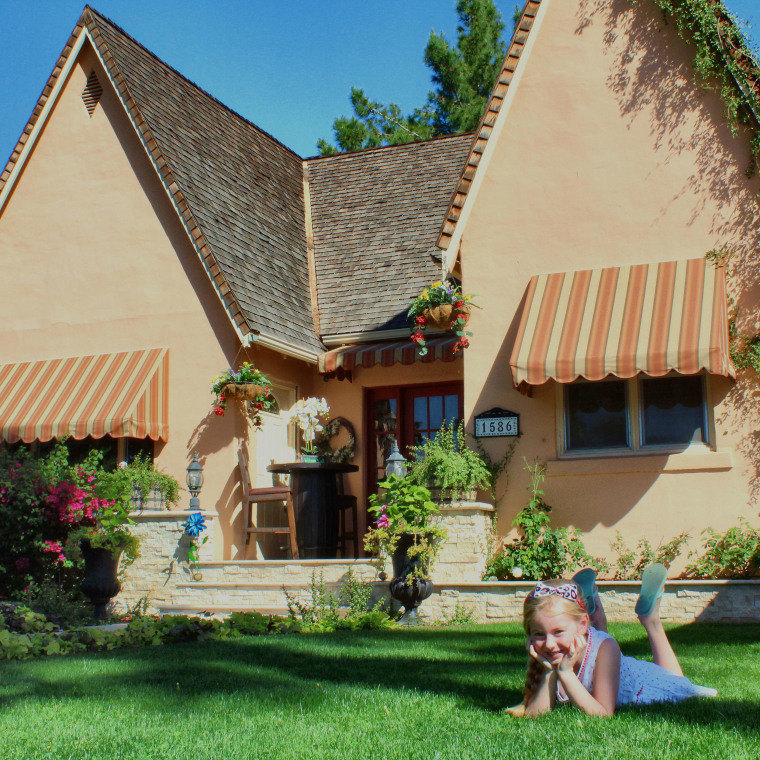 And Kaminski, 33, took this task seriously. He describes his favorite aspects of their actual home, located in Phoenix: the high peaks and its Tudor style. He quickly set about replicating them.
The family began building the playhouse in November 2016 and soon, Kaminiski's wife, Tysen Kaminski, 35, also got involved. She spent hours researching cute interior ideas on Pinterest long before the structure was completed in February 2017.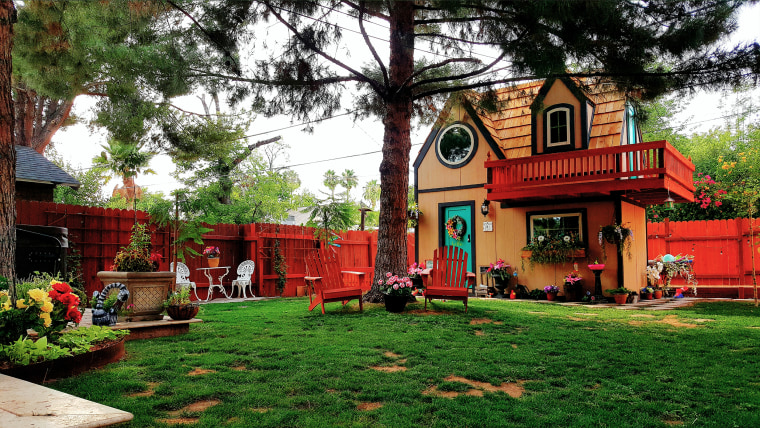 With both parents' input, the scale of the project grew.
"I saw myself playing with her and spending a lot of time with her in there," said Kaminski. "I wanted to make it (a place) where I could be comfortable in there, too."
The house has 15-foot ceilings above the living room and reading center, and a spiral staircase that leads to the upstairs loft.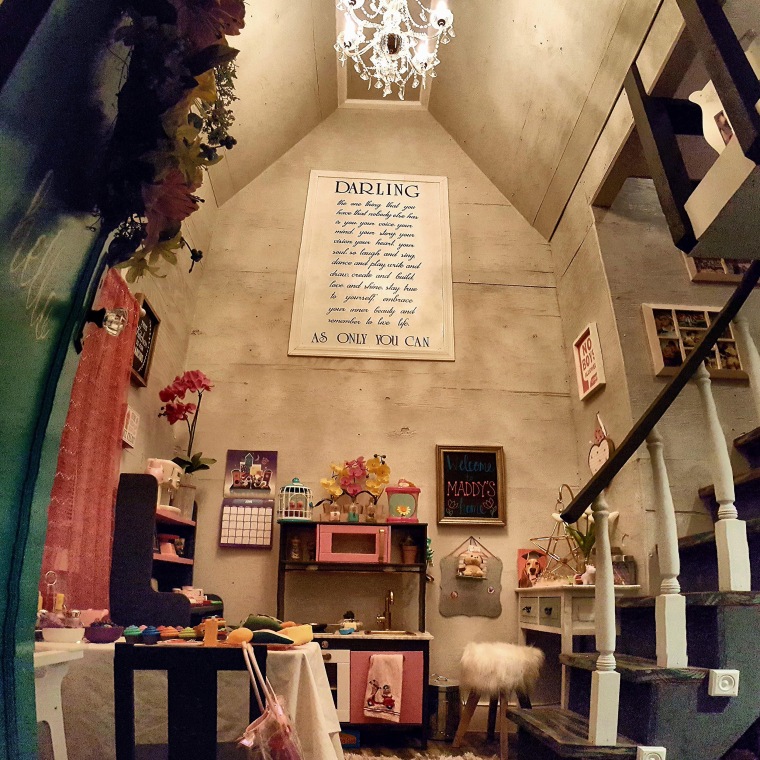 "I didn't think it would be that big, but when I pulled the (15-foot) ladder out it wouldn't go to the top," said Kaminski. "It was a collaborative family decision to make it a bigger playhouse for her to grow into."
Once the framework of the house was in place, the Kaminski family knew that the interior had to be just as fun and personal.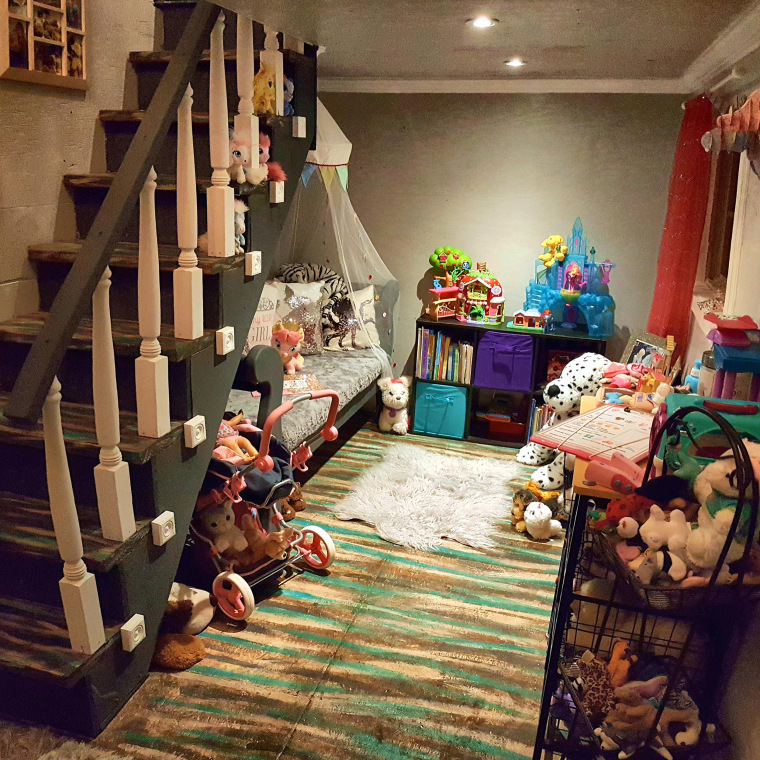 The doors of the playhouse are the original doors from family's home, which was built in 1929. All of the furniture was purchased at local antique stores and re-upholstered by Tysen, with colors chosen by Maddie.
"The colors of the interior were completely up to Maddie," Kaminski said. "Maddie even picked out the color of the door, which is Tiffany Blue."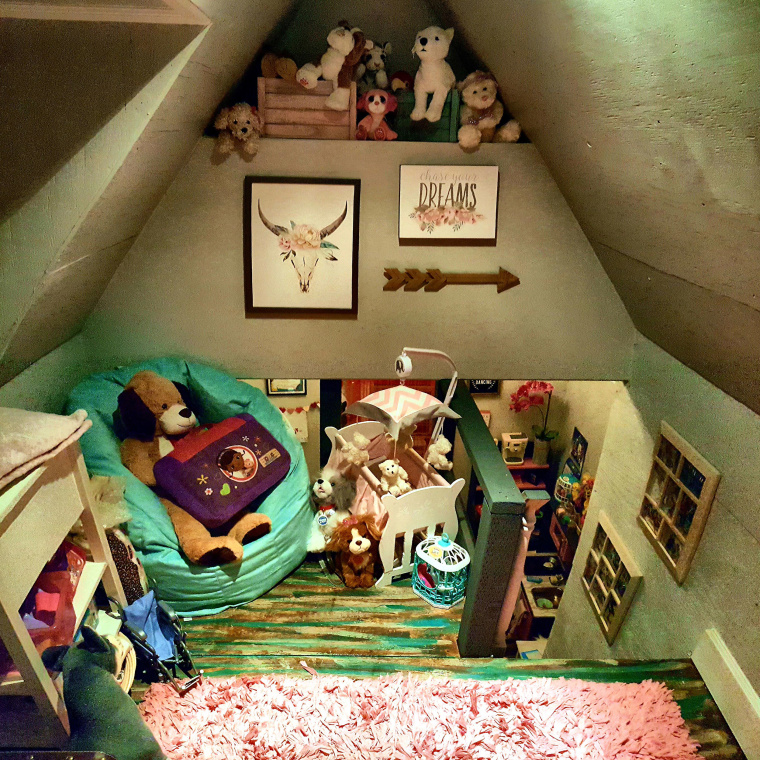 The floors are hand painted in varying colors — an idea that Tysen discovered on Pinterest — and the family worked to fill the home with loving quotes alongside Maddie's stuffed animals and books.
Inspired by a recent family trip to Costa Rica, Maddie even came up with a name for the playhouse.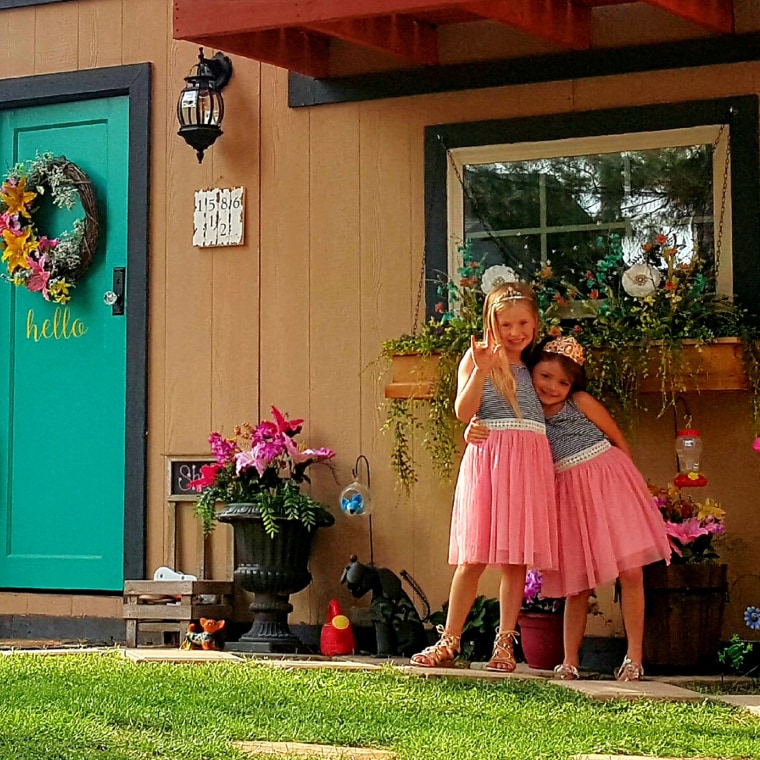 "In Costa Rica, every house had a name — there weren't street numbers — so Maddie wanted to name her house," Kaminski explained. "She chose 'Casa de Amor,' which means 'House of Love' in Spanish."
Seeing how much love the Kaminski family put into every detail of the miniature home, that name suits it perfectly.
This story was originally published on June 16, 2017.