Decorating for fall means rich colors, warm throws and a welcoming feeling of coziness that is hard to match in other seasons. What it does not have to mean is dropping serious cash on changing out your home décor. Interior designer Kirsten Krason has six easy ways to get your home ready for fall without overspending. 
Fill jars with fall stems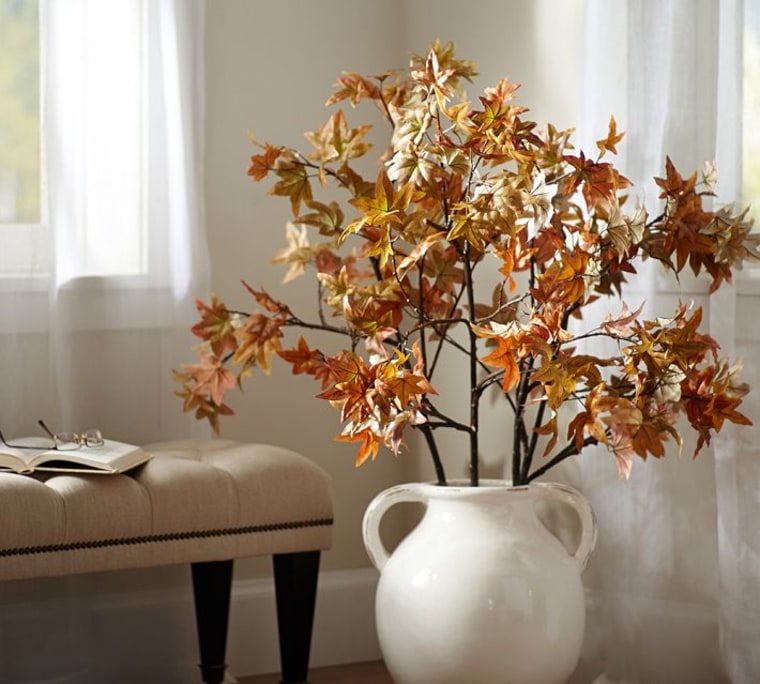 Bring the outdoors inside by filling jars with branches from your yard or your local craft store. I have big ginger jars in my house that I like to fill with autumn stems. You can find great ones at World Market, Pottery Barn or any craft store.

Falling leaf garland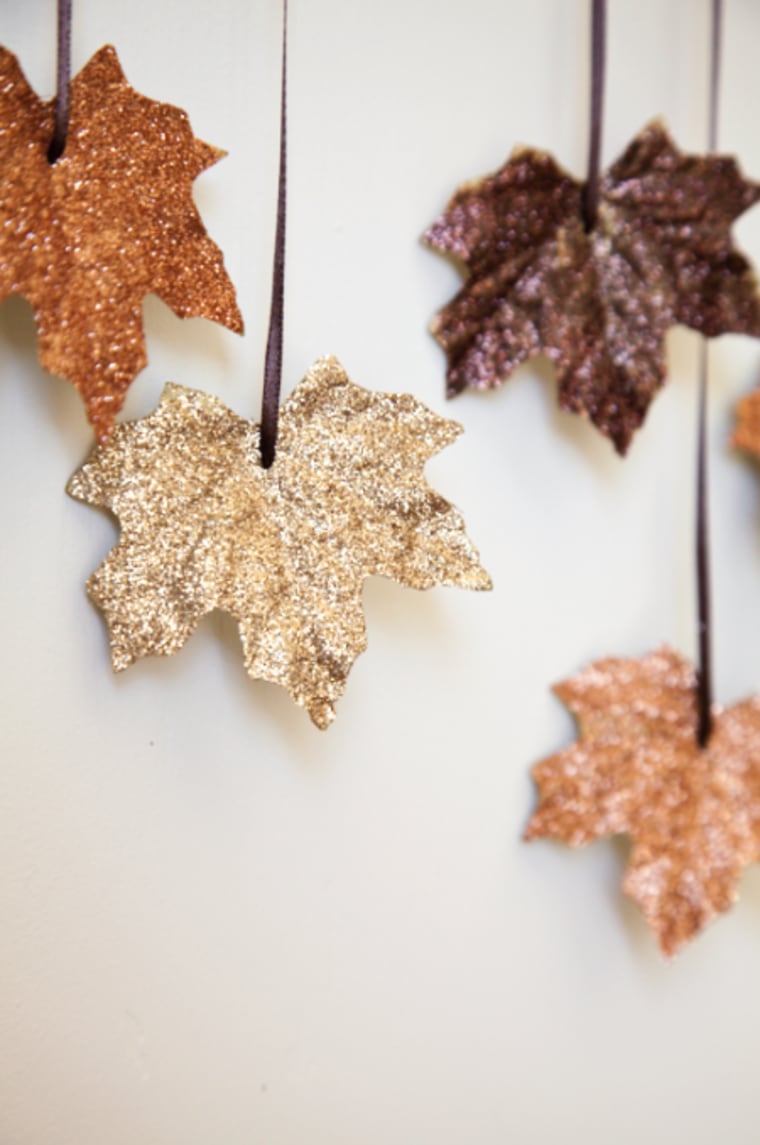 This falling leaf garland is super easy to make and would add glitz and glam to any space! All it takes is some glue, glitter, artificial leaves and some ribbon (you can find the instructions here). This garland would be especially beautiful on a mantel to add a touch of fall to your home.

Mini pumpkin patch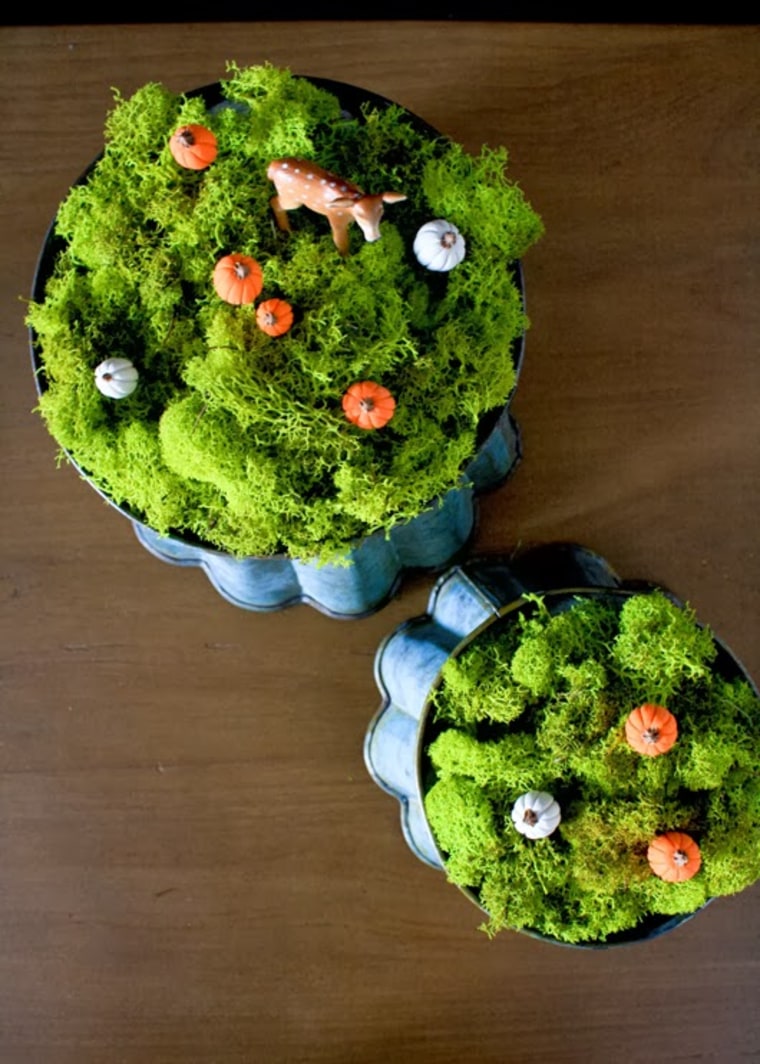 One of the simplest ways to add a touch of fall is to use lots of texture and vibrant warm colors. Here is an easy tutorial to make your own mini pumpkin patch. The moss brings in such a beautiful fresh texture and the mini pumpkins are so whimsical and fun!

Change out your welcome mat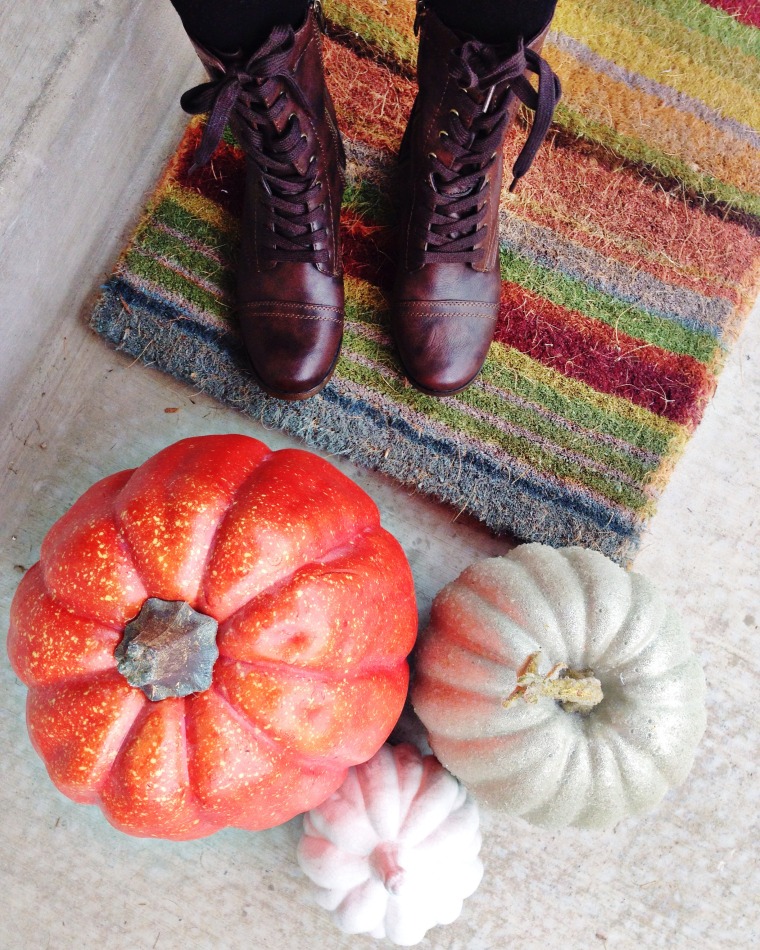 The best way to say "Hello fall!" is to have a festive welcome mat by your front door. I like to change out my mat with each season. It's a cheap and easy way to create that seasonal feel with each season. 

Hang up a banner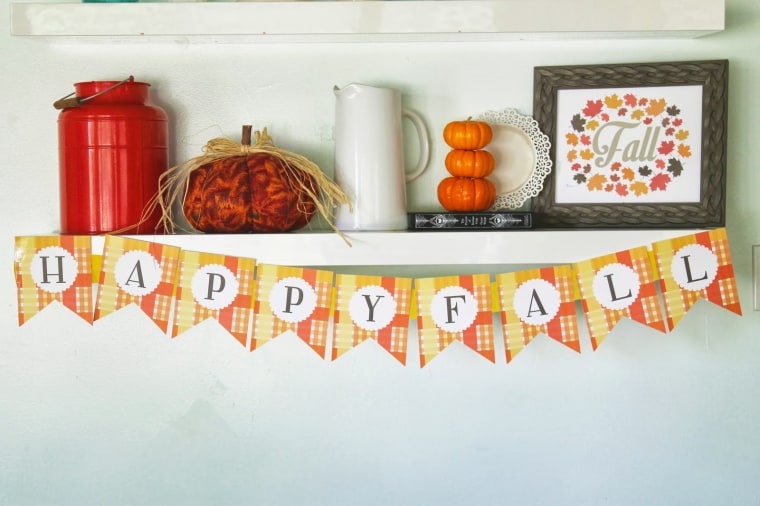 Banners are a great way to decorate for fall without changing up too much of your existing decor. You can hang them on a mantle, a wall, a window or a shelf. Check out this a great free printable to add one to your home today.

Swap pillows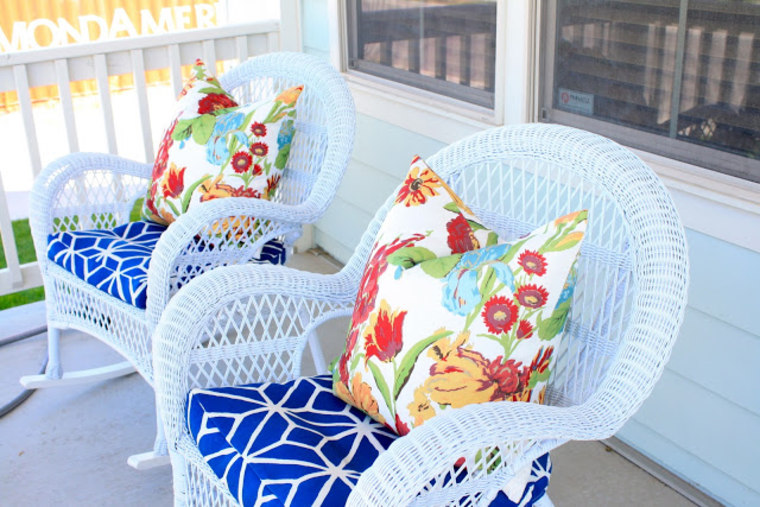 We often hear of changing out your living room pillows for fall, but go ahead and change out your outdoor ones as well! On my own porch, I found some great outdoor pillows from Pottery Barn. They were too big and they also had a stiff polyfoam insert inside. I cut them up and sewed them smaller with a zipper so I could use a nice down insert instead.