Halloween is officially less than week away! But it's certainly not too late to get your home ready for the most spooktacular time of year!
Taryn Mohrman, lifestyle director of Woman's Day magazine, stopped by TODAY to share ideas on how you can take traditional pumpkin carving to a whole new level.
From using candy corns to putting pumpkins inside of pumpkins, these aren't your average decorations. Take a look below at some of the creative ideas below and here's to a Happy Halloween!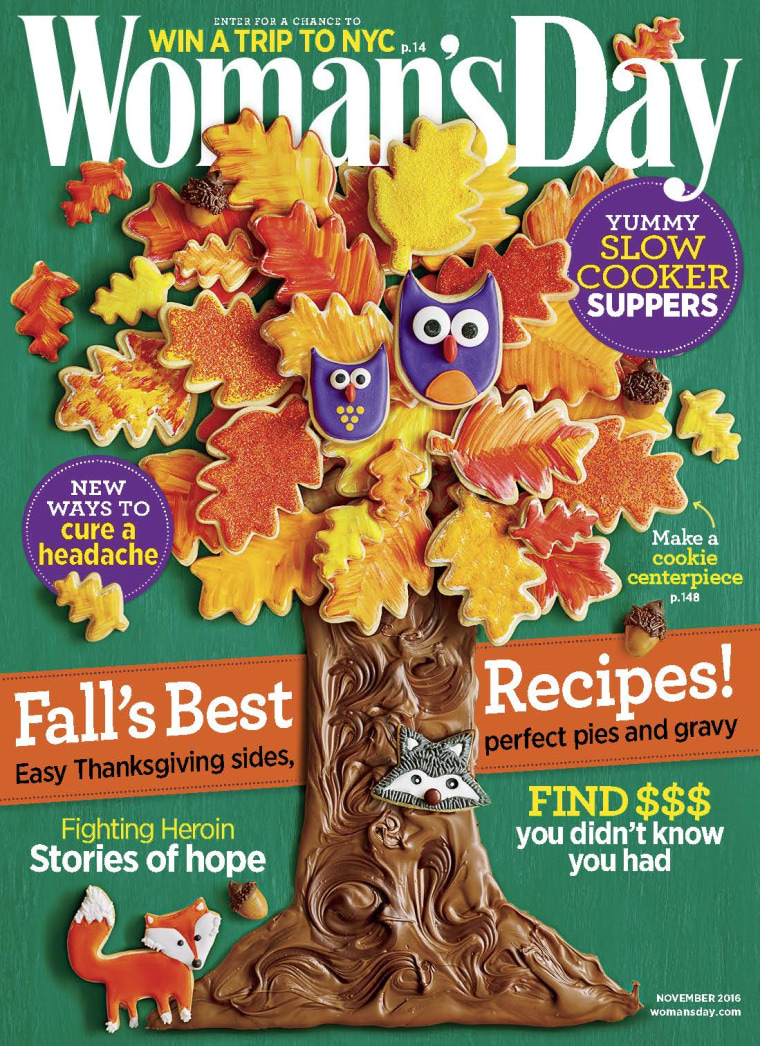 6 unique pumpkin carving ideas for your Halloween
1. The prettiest spider web you've ever seen
Skip the traditional carving and turn a doily into an intricate spider web. The best part is you won't have to worry about your pumpkin rotting before trick-or-treaters make their way over. Finish it off with a plastic spider.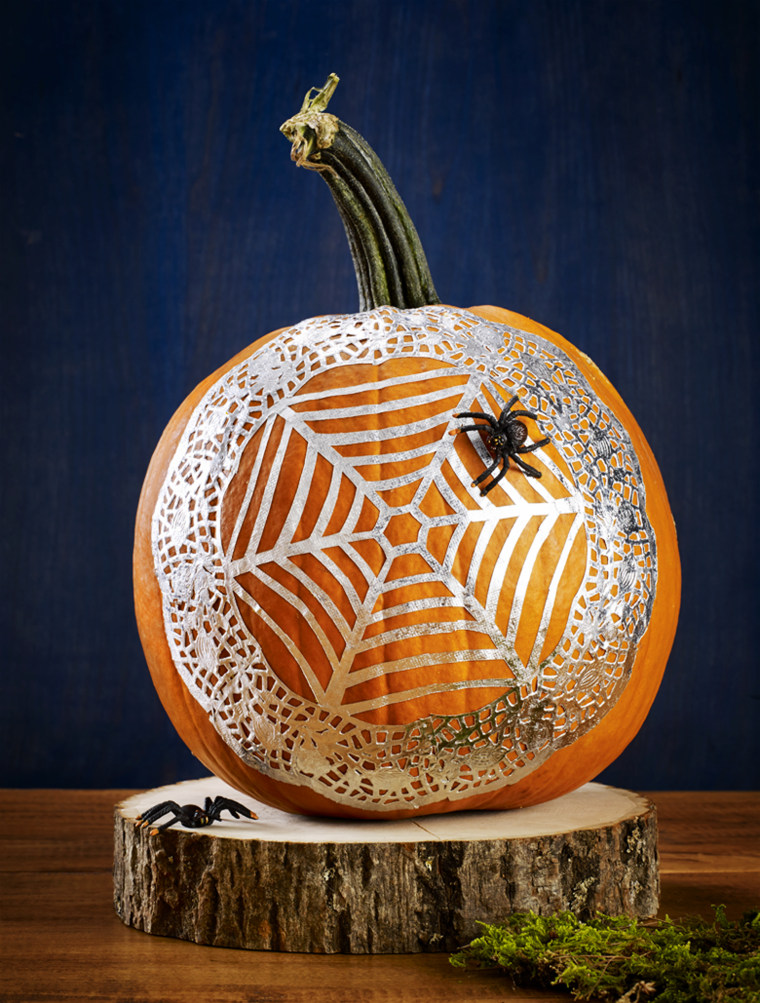 RELATED: Jill Martin's favorite decorations for your Halloween party
2. Zip it up
A zipper might just be the secret to creating the ultimate jack-o'-lantern. Then for the eyes attach buttons to pumpkin rinds. All you need are pushpins to secure.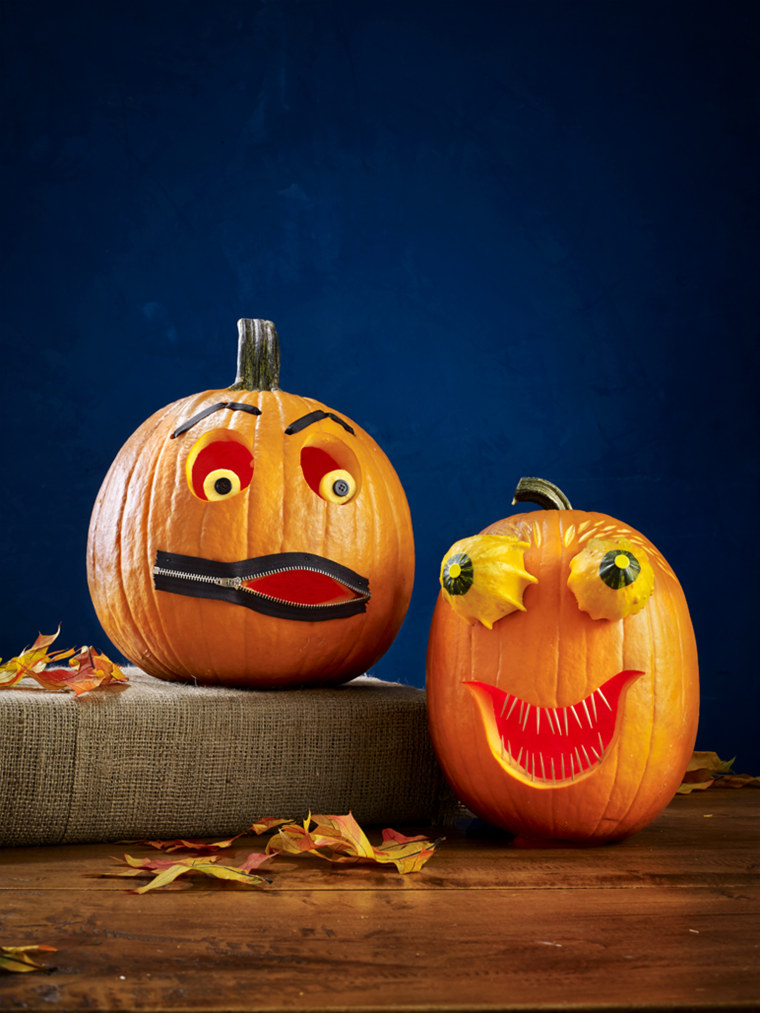 It's surprisingly easy to create these creepy peepers. All you need are two large orange pumpkins, two smaller white pumpkins and some acrylic paint. Create eyes on the white pumpkins, hollow out the orange pumpkins, carve some lashes and you'll definitely stop people in their tracks with these.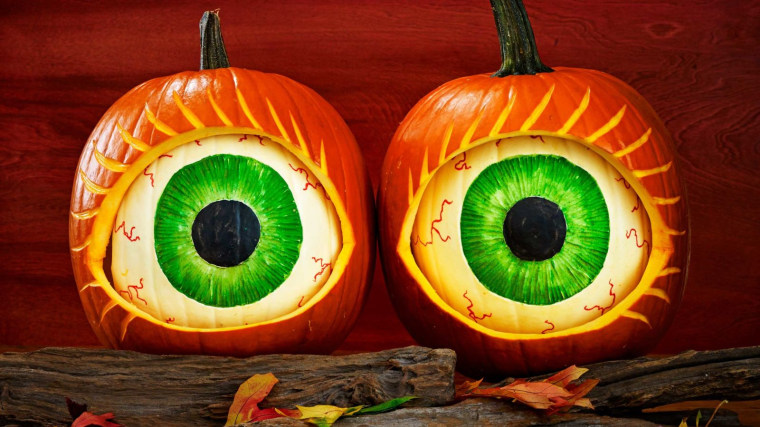 4. The easiest jack-o'-lantern ever
Why spend hours carving out the perfect jack-o'-lantern mouth when you can just use toothpicks? Instead, simply carve out the shape of a mouth and poke in toothpicks until you get a scary smile. For the eyes, have some fun and use gourds!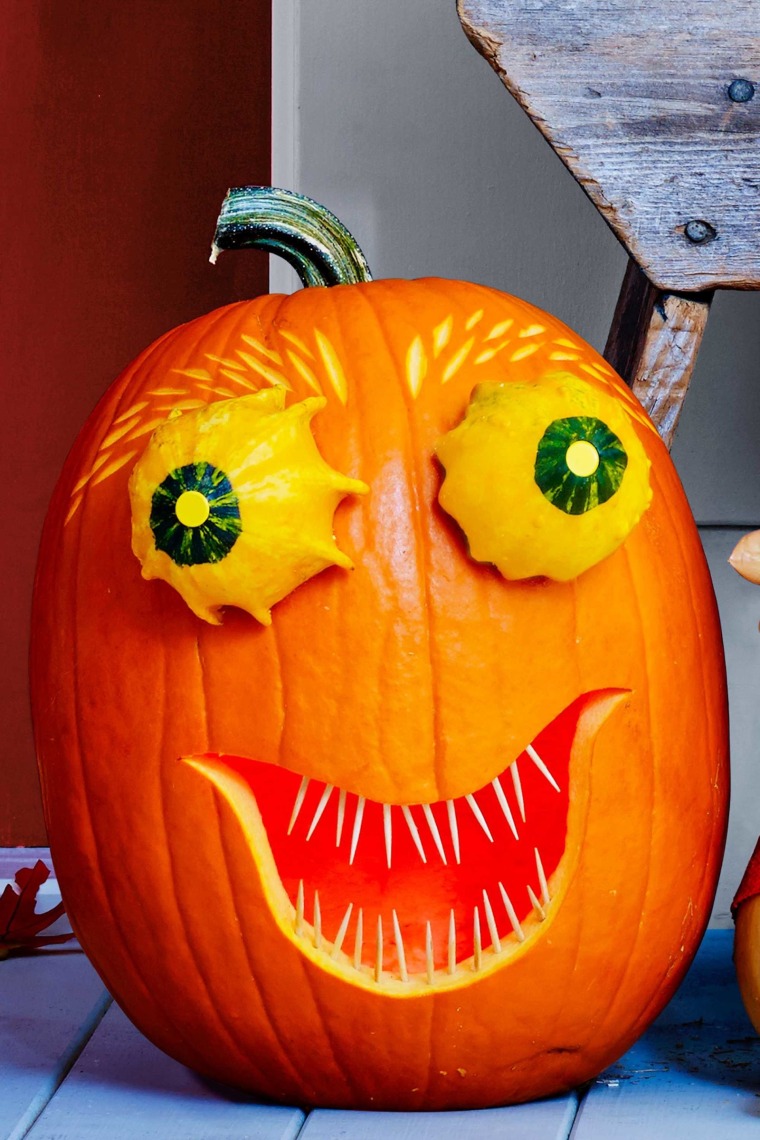 Who says your pumpkin has to be scary? Instead, create possibly the cutest jack-o'-lantern you've ever seen by using lollipops as hair.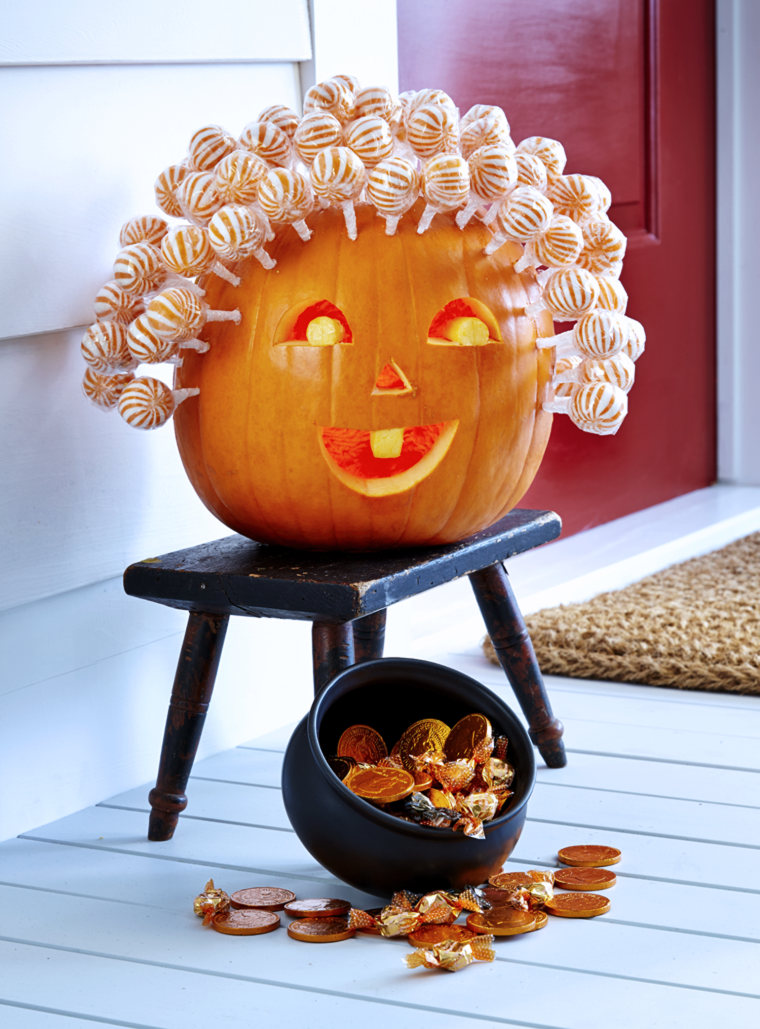 RELATED: 3 easy ways to decorate your front door this Halloween
White pumpkins can be equally great for carving. Jazz up your pumpkin creation by hot gluing some candy corns on it. They can be used to create eyes, a nose, eyelashes and more.