Pinterest is a hot spot for finding what to do, make, eat and buy, and with spring upon us, the popular site can also serve as a personal organizer. From kitchen and closet organization tips to smart ways to keep your stuff sorted in small spaces, we've found the 6 best pinners to follow for all your spring cleaning needs. 
Pinner: Jen Jones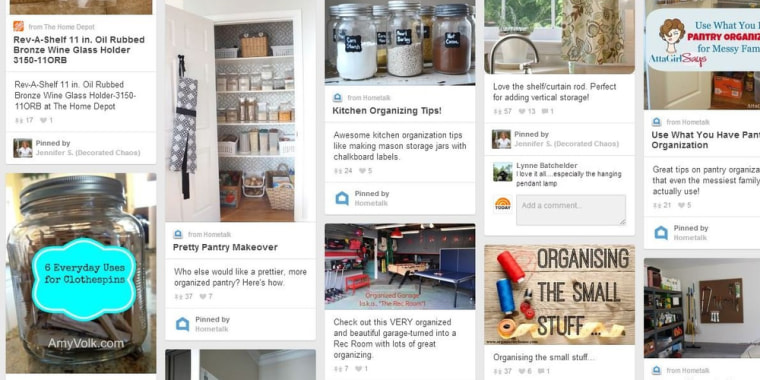 Followers: 84,000+
Why you should follow: Jones offers pins that are more than inspiration — these are ideas you can actually do. From hanging buckets on decorative hooks for toiletries to organizing drawers with repurposed trays, many pins are easy to execute with ordinary household items.
Pinner: Becky Barnfather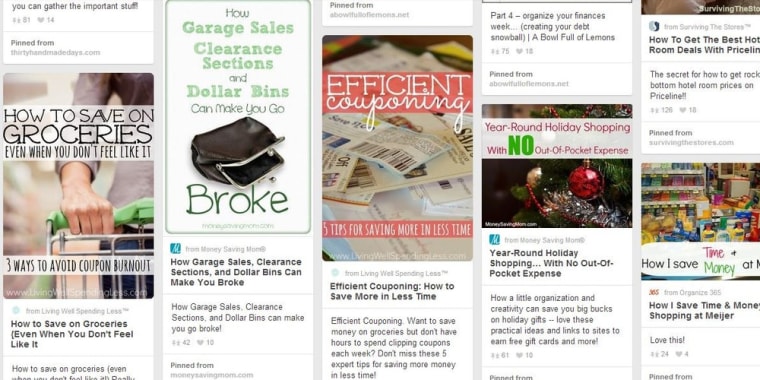 Followers: 108,000+
Why you should follow: Becky has 78 boards dedicated to specific areas of organization, such as "Organized Finances," "Organized Garage" and our favorite board: "Organized On The Cheap," which has loads of thrifty organizing solutions. Our favorite pins: how to turn a shoebox into an organizer, using shower hooks to hang handbags in a closet and how to turn an old breadbox into a charging station.

Pinner:Carlee Scanlon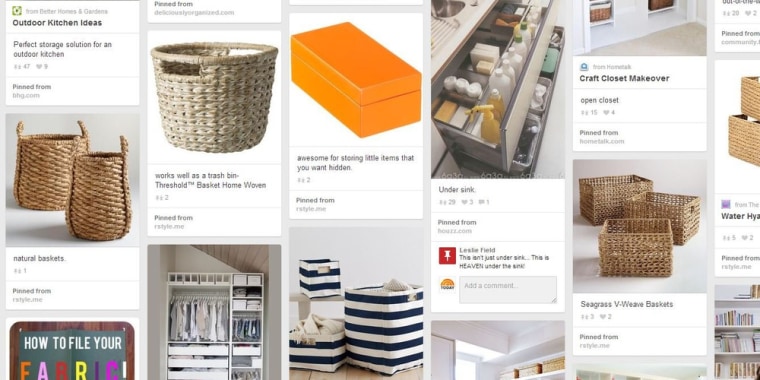 Followers: 4,800+
Why you should follow: Carlee reminds us that organizing can be beautiful and functional with her drool-worthy pinboards. We especially love her "Organized Bliss" board for showing us how to maximize tight spaces in small kitchens and closets. Think unconventional products in unconventional places — like baskets in the fridge for optimal organization.

Pinner: Becky - Clean Mama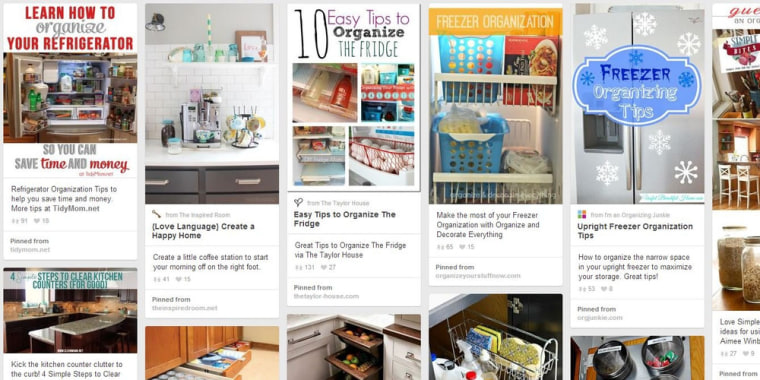 Followers: 66,000+
Why you should follow: Clean Mama's pinboards are organized by area, like the command center, closets and kitchen, making it super easy to find inspiring ideas for the area of the home that you're actually ready to tackle. 

Pinner: Ginny Gassman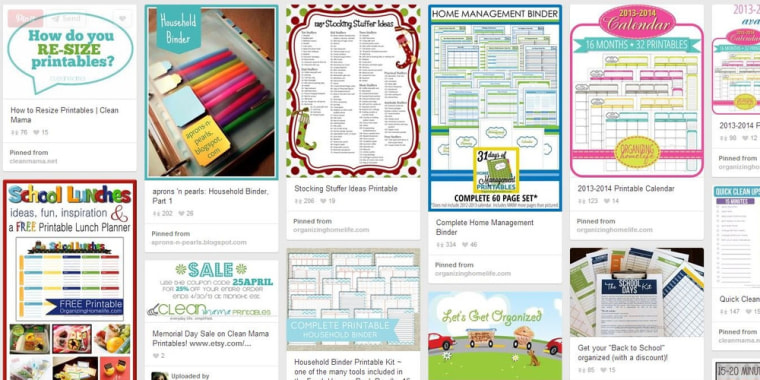 Followers: 30,000+
Why you should follow: While Ginny has boards dedicated to organizing every aspect of your home, from playrooms to paperwork, our favorite board is the one dedicated to free printables. She designed many of them herself to help create organized to-do lists, shopping lists, chore charts and more.
Pinner: Leslie Hoyt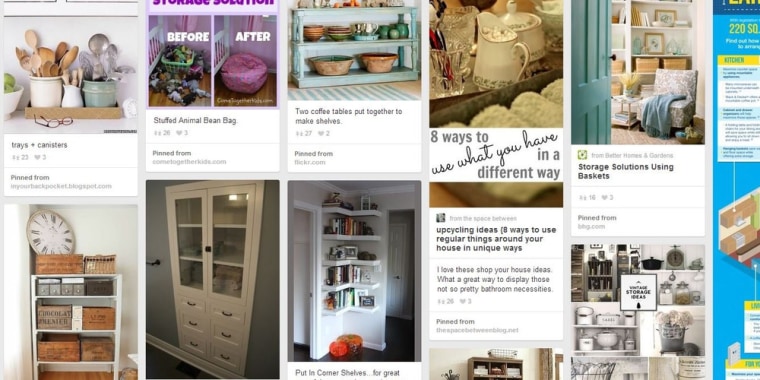 Followers: 15,000+
Why you should follow: If you're looking to ditch those plastic bins for more unconventional (and aesthetically-pleasing) storage, check out Leslie's "Creative Storage Solutions" board, where she encourages us to think outside of the plastic bin. 

A version of this article originally appeared on iVillage.