Do you think you know all there is to know about ovens? Not so fast.
According to Angie's List's appliance repair specialist Dustin Wheeldon, there are six oven facts every cook should be aware of. From self-cleaning don'ts to the right way to catch spills, they'll save you time, money and possibly even your life.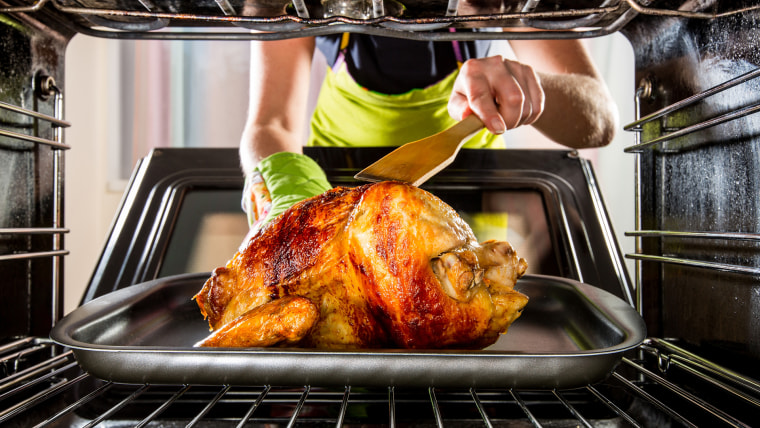 And, lest you think he's just blowing smoke, Angie's List reports that calls for emergency oven repair have spiked four out of the past five years in November — just when you need your oven the most.
RELATED: 21 days to get your home holiday ready: Make your home festive with these ideas
Don't use the self-cleaning feature before preparing a holiday meal.
The self-cleaning feature is designed to literally melt off the grease, drippings and burned particles that collect in your oven over time.
"We're talking temperatures of 800 or 1000 degrees — temperatures that your oven would never reach ordinarily," says Wheeldon. "Sometimes this high temperature burns out the heating element or fries the electrical system."
This happened to one of his customers on Thanksgiving. Her oven door mysteriously locked, trapping the turkey inside. Wheeler freed the bird and dinner was saved.
"Bottom line: Don't risk this the night before your big meal. You can't always obtain and install those parts as fast as the customer wants."
Don't line the bottom of the oven with foil.
"I don't recommend using foil to catch spills because foil reflects heat and that interferes with the efficiency of the oven," says Wheeldon. Oven mats are good to use as long as they don't cover the vents on the bottom of the oven.
Related: Hosting for the holidays? Here's your cleaning game plan
Don't cover the vents on the bottom of the oven.
"These vents provide balanced heat circulation, something that is crucial to maintaining even temperatures throughout the oven cabinet," Wheeldon explains.
Don't spray cleaners on the control knobs.
"Because cleaning sprays can get into the electrical components that the knobs are connected to, it's best just to wipe around them with a damp cloth rather than saturate them," advises Wheeldon.
Don't use the oven to warm the kitchen or the house.
"Ovens are not designed as heating sources. The heat they create is meant to be confined to that small box — there's no blower to force that warm air out to heat a room. The design is perfect for cooking. However, it is hugely energy inefficient to keep the oven door open when the oven is on. And for gas ovens, doing this can lead to a build-up of carbon monoxide, which can be deadly. It's just a bad, bad idea," he adds.
Do pay attention on moisture on the oven door.
"When you see moisture building up on the inside of the oven door, that means you don't have a good seal," says Wheeldon. "It's time to replace the gasket — a quick, fairly simple job that any good pro can do."