/ Source: House Beautiful
Want to wake up happy?
Eight hours of sleep and ample hydration are a good start, but how about opening up your eyes each day to a beautiful home? Good morning, indeed!
You don't need a major overhaul to feel good about your home, just a few easy tips will guarantee you a fresh start. We found a few do-it-today–worthy ideas in House Beautiful — here are our faves:
Restyle your bookcase.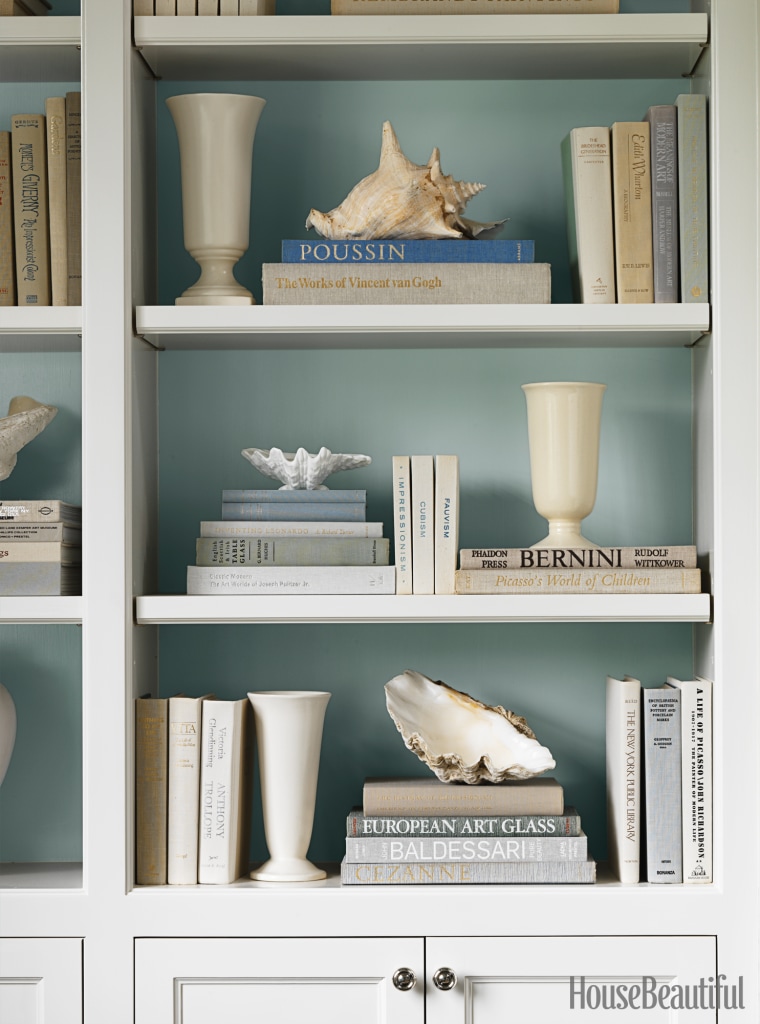 Strip off those garish dust jackets, assemble an arsenal of pretty like-colored objets, and paint the back wall of the shelf a calm — or glamazonian — hue to make it all pop.
Add a pendant as a lighting fixture.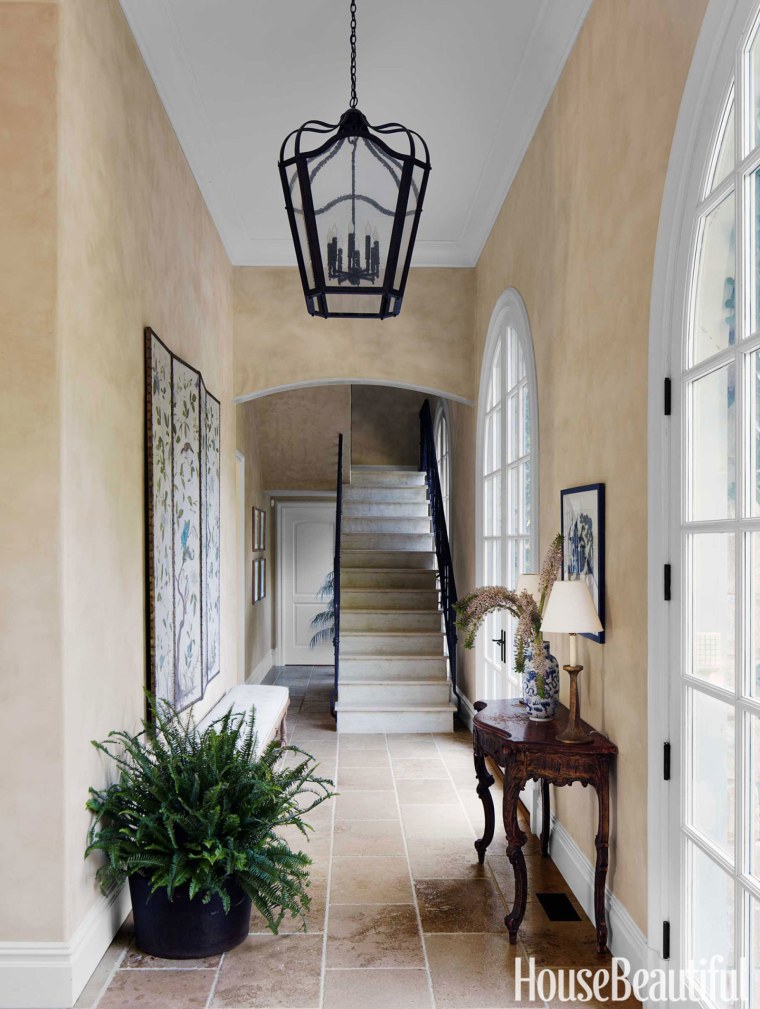 Try something eye-catching and cinematic. It should take less than an hour to replace the current fixture, to the tune of about $100 for installation.
RELATED: The $10 buy to make your house feel like home
Add new family photos to your old ones.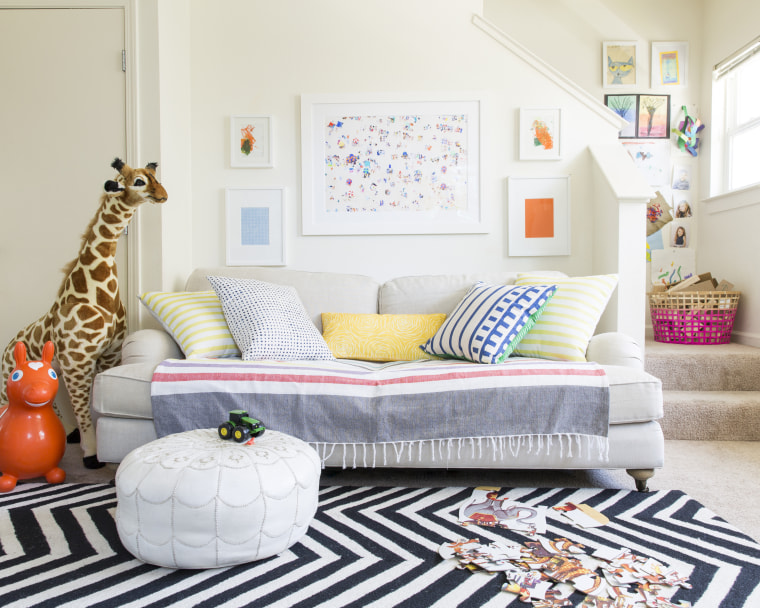 The kids aren't two anymore.
Aim to love everything in your house, even the trash bin.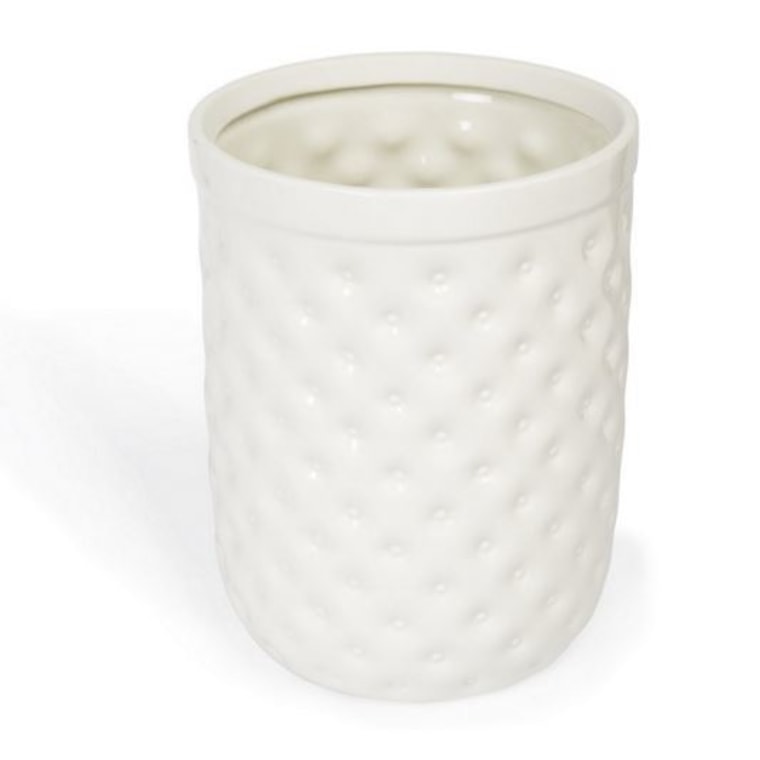 This porcelain version is embossed like woven rattan ($70, Kassatex).
Shrink linens.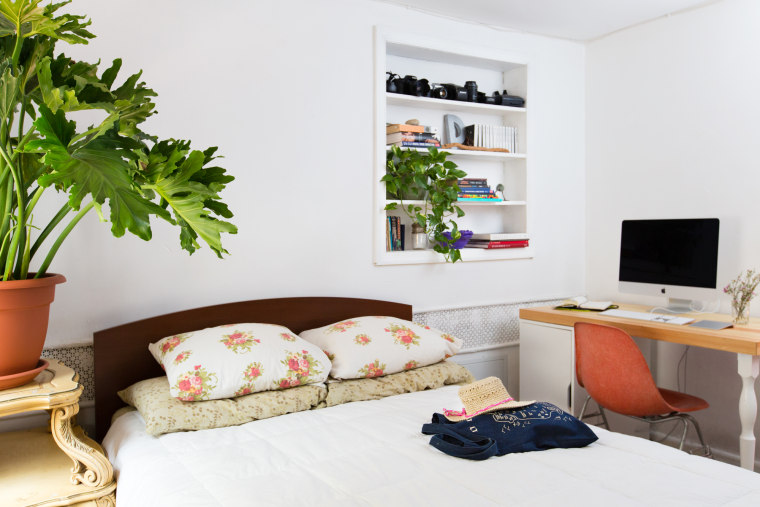 Vacuum-pack seasonal items, like duvets, and win back major closet space.
Find 70 more home improvement ideas at HouseBeautiful.com!