What if Jack and Rose sailed on the Titanic today or "Casablanca" took place in 2019?
These movies will always be classics in our hearts, but what if they got a modern-day remake?
The geniuses behind online interior design company Modsy, who have imagined updated sets from "Home Alone," "Sex and the City" and Disney movies alike, re-imagined what five Oscar-winning movies might look like if they were filmed and set today.
"Casablanca" (Best Picture, 1944)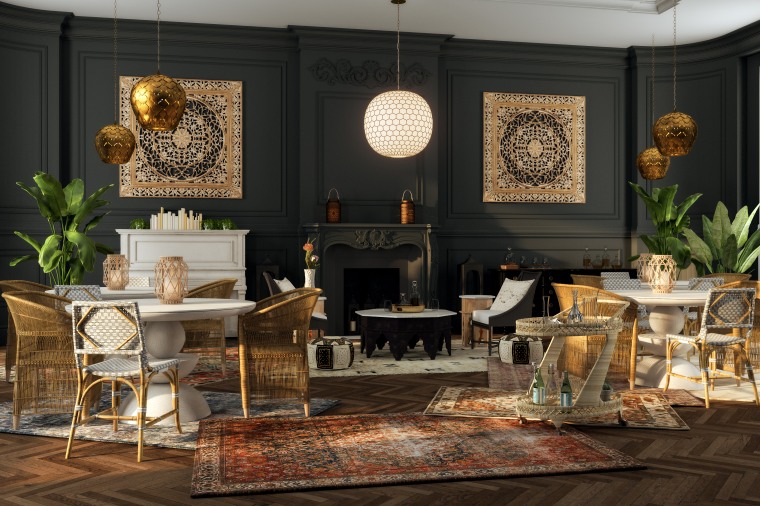 Rick's upscale nightclub/cafe might have a more bohemian style if it were around today, predicts Alessandra Wood, Modsy's director of style. "We've restyled (the space) and turned it into a Moroccan oasis that serves as a perfect place for cozy and intimate gatherings."
Plenty of colorful rugs are scattered throughout, and lanterns sit on the tables, giving it a romantic feel.
If you love the look, Wood suggests hitting up the flea market to find the perfect accent table with a little wear. "Anything bone inlay will create an eclectic feel for you space. Layer rugs, pillows and throws and don't be afraid to mix and match chairs around your dining table. Rattan is also a great texture for this style."
"The Sound of Music" (Best Picture, 1966)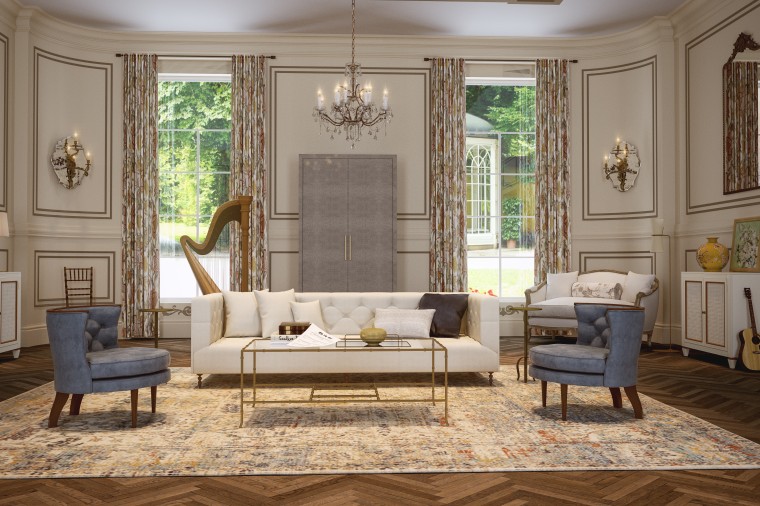 The items in this room might be a few of the family's favorite things if the movie was set in 2019. Wood describes the style as "classic European meets traditional elegance."
"The color palette was crucial in bringing this space to life," she said. "We chose these colors to reflect the overall theme of the original home, yet in a more refined way."
In the space you'll find classic furniture, a showstopping chandelier and whimsical wall sconces. Can you also spot the sheet music and instruments?
If you want to live like a modern-day Von Trapp family, Wood suggests looking for classic pieces as well as anything embroidered. "Don't be afraid of ballroom-style pieces, such as a glam chandelier or extravagant lighting fixtures."
"Titanic" (Best Picture, 1998)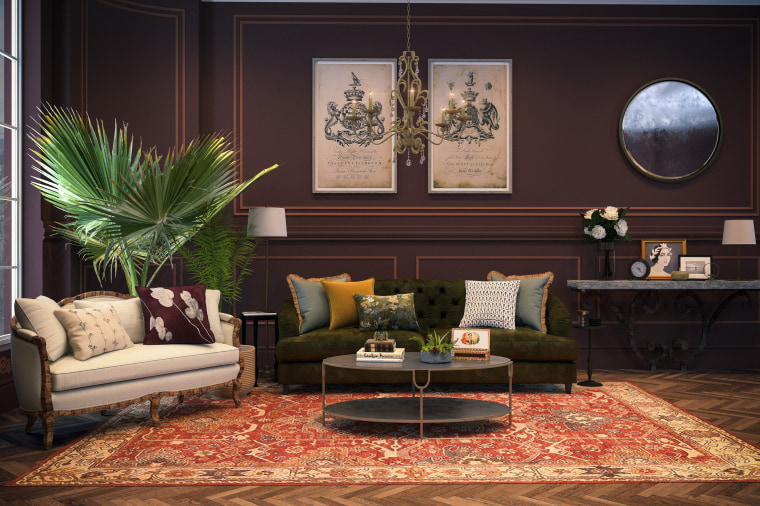 "We could see a modern-day Jack and Rose hiding away in this room, flirting and lounging," Wood said of this classic yet glam space. She added that the Modsy team was inspired by pieces from the movie's first-class smoking room and verandah cafe for a club/lounge feel.
Perhaps Jack could draw Rose as she posed on the green velvet sofa in this modern setup. A red Persian rug and an ornate chandelier give the space a traditional and elegant feel.
Want to feel like the king of the world in a room like this? "Try and mix classic furniture pieces," Wood said. "Incorporate a green velvet tufted piece with a settee bench for a more formal, elevated feel and layer in red accents to resemble the palette used on the original set."
"Shakespeare in Love" (Best Picture, 1999)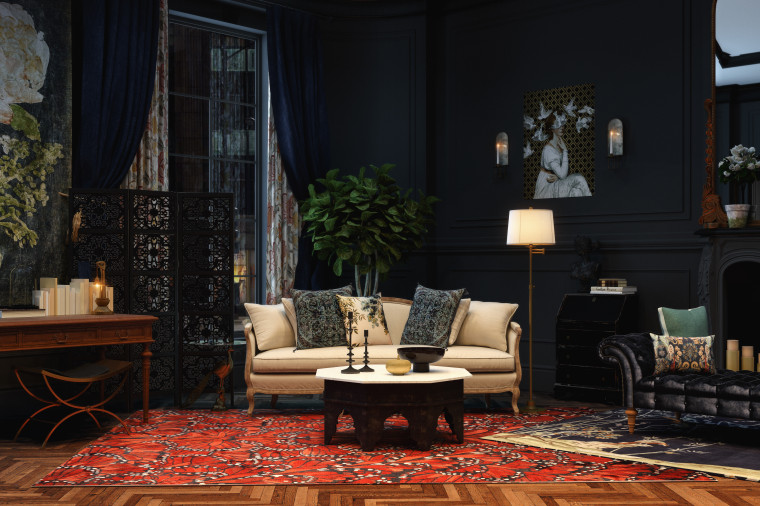 "Where modernized Elizabethan meets theatrical flair, this space is perfectly dark and moody, just like a Shakespearean tale with elements of dramatic whimsy woven throughout," Wood said.
The new look features the Elizabethan-era style of combining textiles and pattern, as well as dark, rich and bold colors. A few key pieces include a writing desk, a "Love is Blind" art piece and dramatic layered curtains to represent the stage.
If you want to add some Shakespeare-inspired decor to your space, Wood suggests pairing original antique pieces with updated patterns and textiles. "And add a touch of fairy tale whimsy with a fun sculptural piece or artwork."
"Shape of Water" (Best Picture, 2018)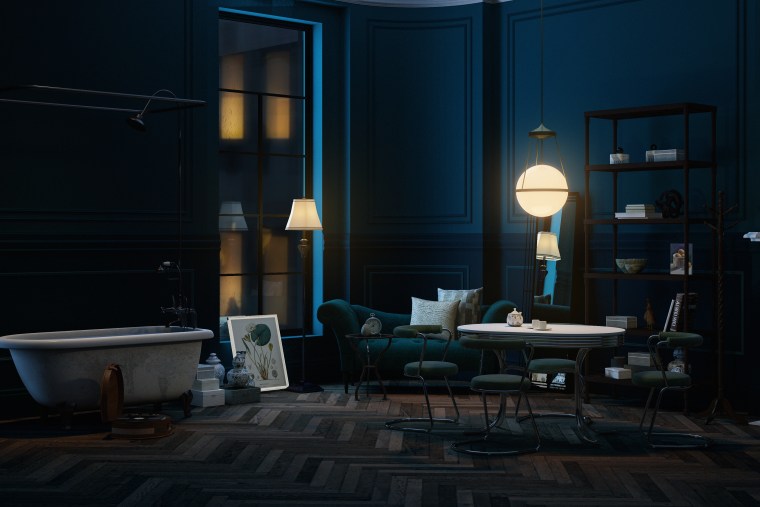 Elisa Esposito's living room, set in the 1960s in an industrial city, is all about the art-deco-meets-industrial aesthetic, said Wood. A dark and moody color palette is in line with the feel of the movie, and the space is minimalist with a few pieces that fit the decor theme.
"Get this look with a moody blue wall color — the foundation for any water-themed space," Wood said. "Mix industrial elements and softer shapes to create a unique deco look, adding velvets and vintage pieces to complete the space."