It's that time of year again.
Flu season is well underway, and if it strikes your home, there are a few cleaning routines that can help it from spreading.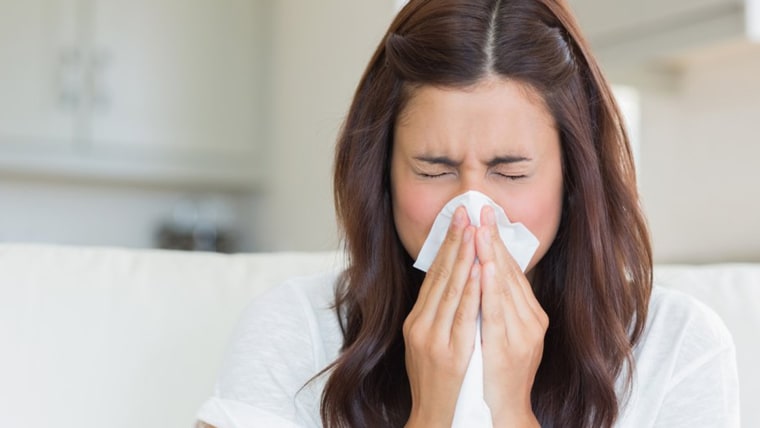 To reduce the risk of infecting others in the house, follow these precautions:
Thermometer
It's important to clean the thermometer after each use, but how you clean it depends on what type of thermometer you have.
For glass thermometers, wash it with soap and cool water, then rinse and dry. Or you can it wipe with a cloth soaked in alcohol. Allow it to air dry.
RELATED: How often you should clean your dish brush — and the right way to do it
For digital thermometers, wipe the probe with alcohol and a soft cloth. Allow it to air dry.
For instant reading thermometers, use alcohol on a soft cloth to wipe the portion that comes in contact with the person. Even though they are supposed to read temperature without contacting skin, often the sensor makes accidental contact.
Humidifier
You'll need to clean your humidifier if:
you have been using it for a couple of months.
you've used it heavily for one day.
you haven't used it for several weeks.
The tank portion should be drained and wiped dry every day or two. If scum has built up in the tank, wash with either white vinegar (1 cup to 1 quart of water) or a mild solution of bleach and water (1 tablespoon per tank of water), then rinse it with cool water and dry.
The base portion should be cleaned by pouring undiluted white vinegar into the well. Allow it to sit for 30 minutes. Rinse.
Medicine cup
Any cup used to take medicine needs to be washed inside and out with soap and warm water after each use.
Toothbrush
According to the CDC, a person cannot get re-infected by using a toothbrush that was used when they were sick. However, for further assurance, soak toothbrush in mouthwash for a few minutes. Rinse and store uncovered away from other people's toothbrushes.
RELATED: All-natural DIY cleaners you can make in 5 minutes or less
Wastebasket
Wastebaskets hold used tissues and what's on those tissues can spread germs. Lining the wastebasket with a plastic bag is an important step in containing this bacterial bouquet but it's not foolproof. Not only does the basket contain airborne germs from sneezing and coughing, there's also a good chance that a few tossed tissues could hit an unprotected part of the basket. (Plus, those plastic grocery bags we use often have holes in the bottom through which germs can pass.) Sanitizing the wastebasket zaps these germs before they can spread.
Line basket with plastic bags and replace the bag daily. It is recommended to use a receptacle that has a lid. When the person is no longer sick, wipe down the wastebasket, inside and out, with a disinfectant solution such as Lysol. For wicker or other woven materials, use spray disinfectant and follow manufacturer's directions.