Don't let hosting a holiday party drain your bank account!
Creating a holiday table to remember doesn't require fancy table runners or pricey centerpieces. Instead, grab some paper bags — yes, paper bags — to whip out these trendy table decorations.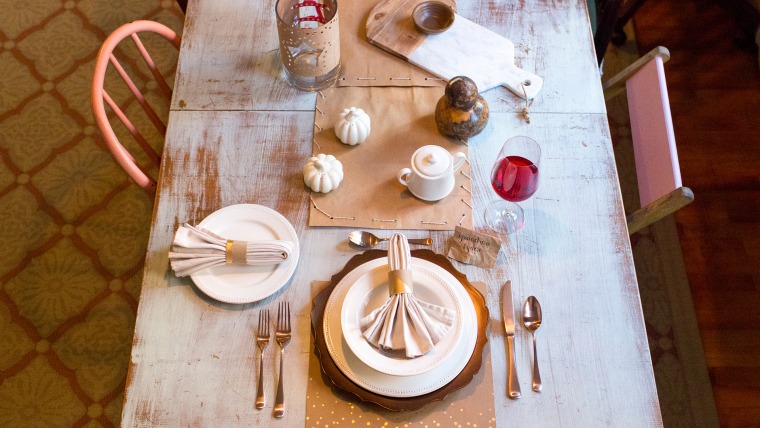 Using what you have to create each one, you'll be able to set up for a party using no money at all.
RELATED: 5 DIY Christmas tree alternatives for non-traditionalists
Place mats
Using your basic grocery store paper bag, cut the bottom out and side to create one long piece of paper. Cut the paper into place mat shapes. Use paint to add decorative elements to the paper. (We used the end of a chopstick and gold paint to make a dotted effect!)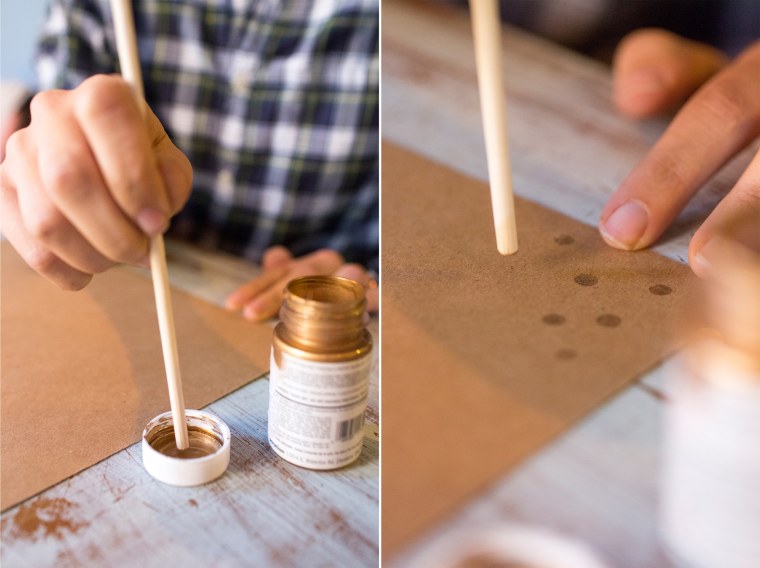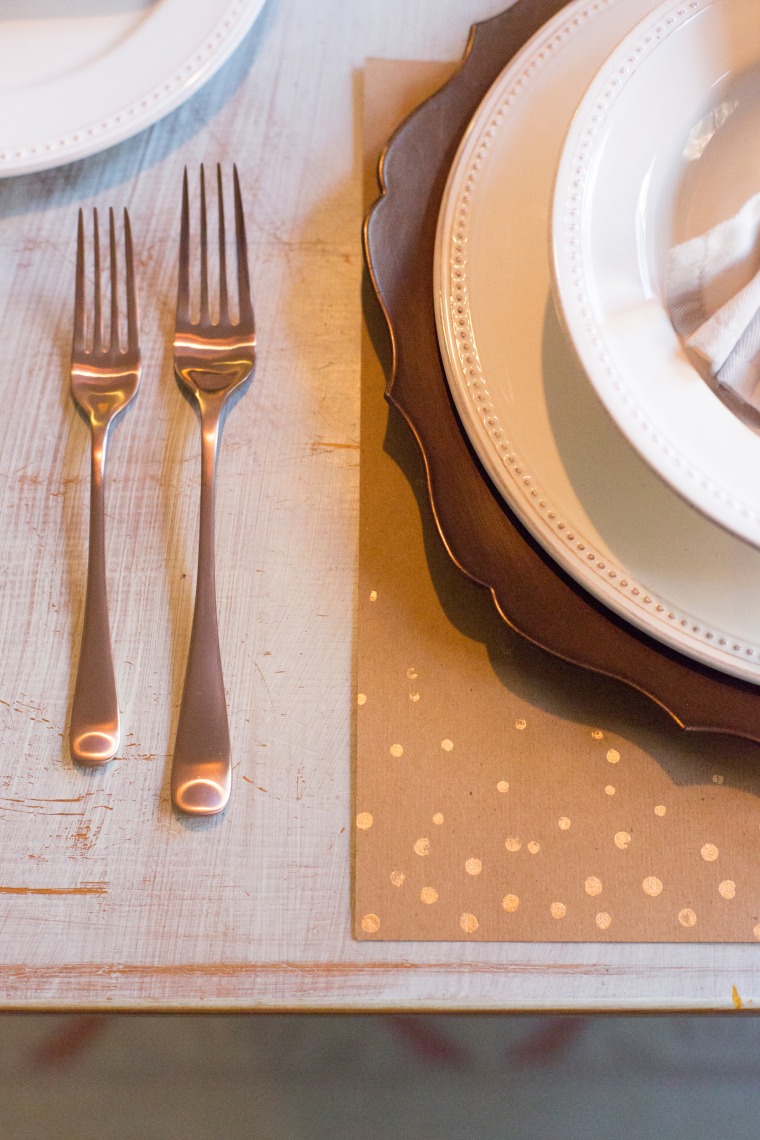 Table runner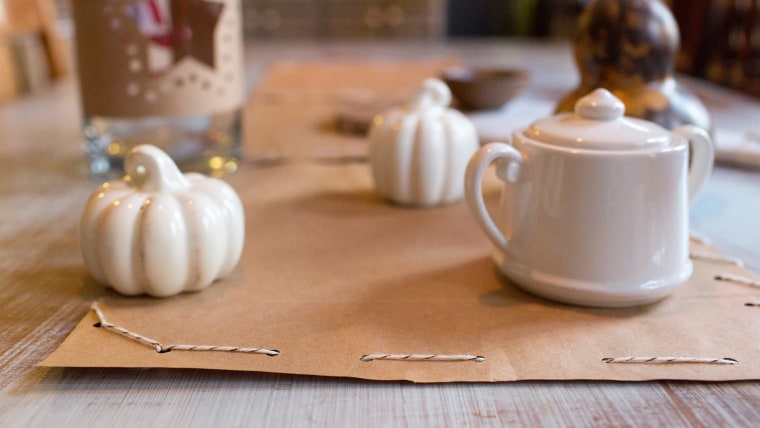 Using your basic grocery store paper bag, cut the bottom out and side to create one long piece of paper. Repeat this with several bags until you've created enough to cover the length of your table when attached.
RELATED: The 1 tip to know before decorating your Christmas tree this year
Add small slits or hole punches along the sides of each strip of paper.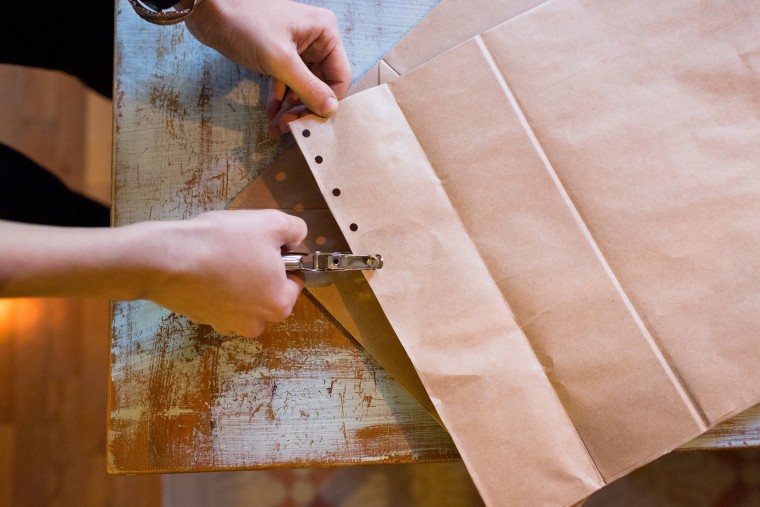 Thread yarn into all of the holes to stitch each piece together.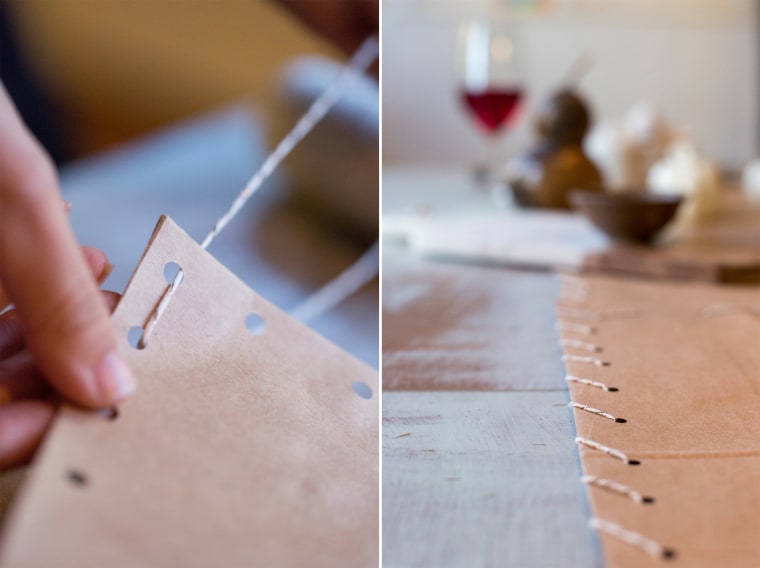 Glass hurricane/vase covers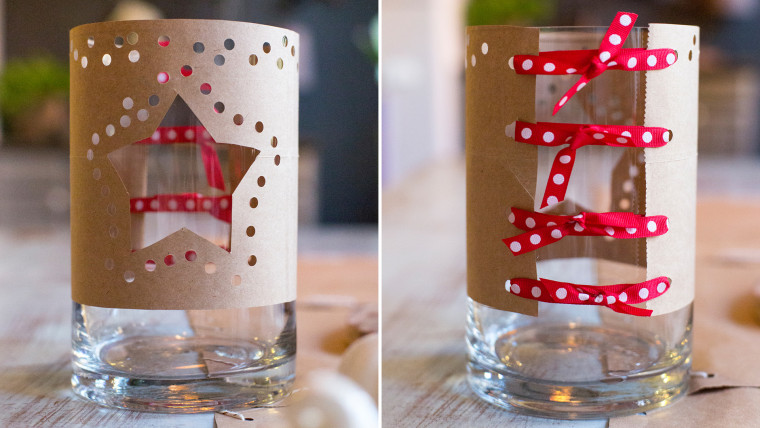 Cut a paper bag to scale (same can be done with printed holiday sheet music as well) and wrap a glass hurricane or vase. Add hole punches to the ends of the bag and thread in ribbon. This will allow you to tie the ribbon together and make the bag secure.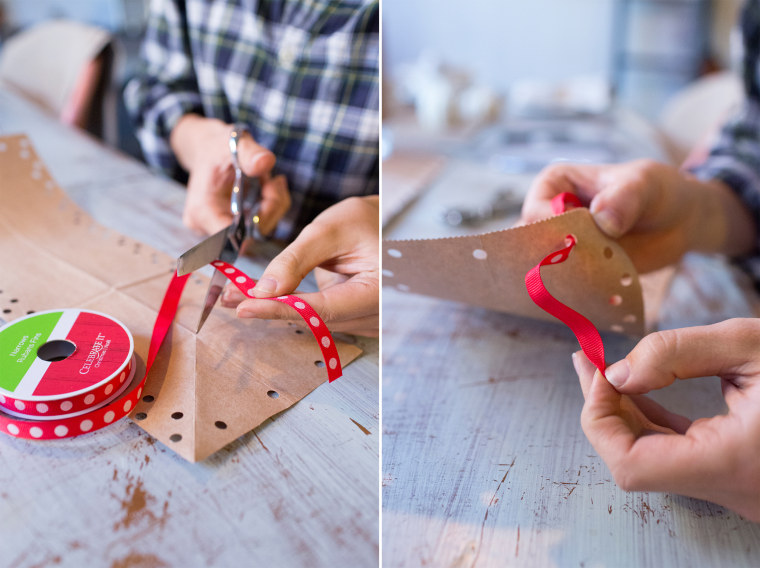 You can cut out a festive shape to add an additional touch. We cut a star in the middle and added hole punches throughout, but have your own fun with it! Make sure to place in the vessel a battery-safe candle for safety.
RELATED: 5 pretty (and easy!) ways to display holiday cards
Paper wishes
Cut shapes out of your paper bags.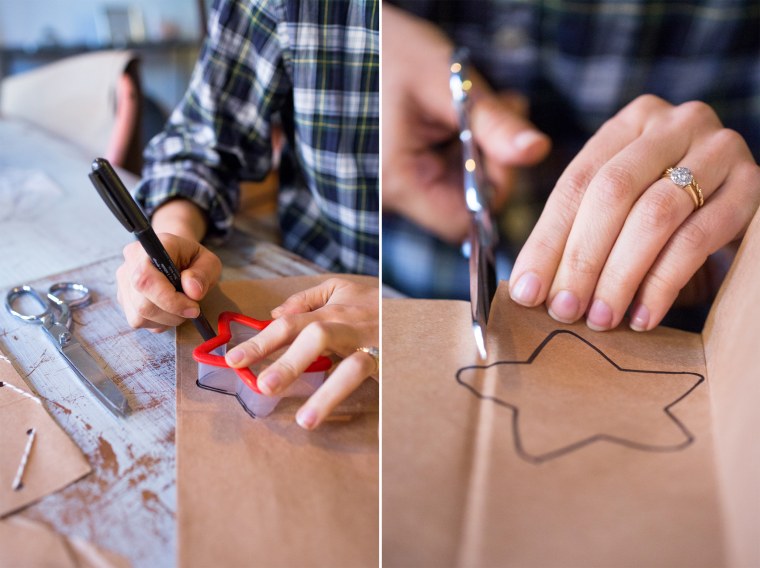 Place them on a tray and have guests write their holiday wishes or what they're grateful for that year on them.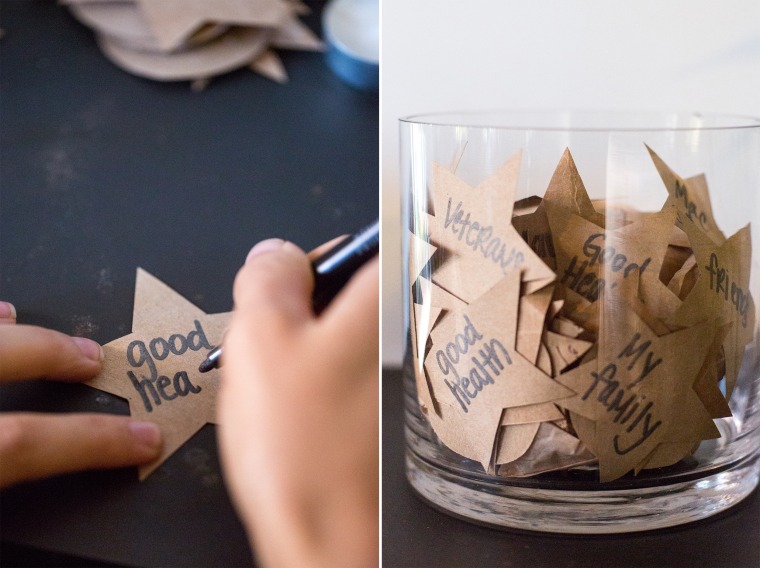 Add these star-shaped wishes to a jar and reflect upon them for years to come, or you could even frame a few.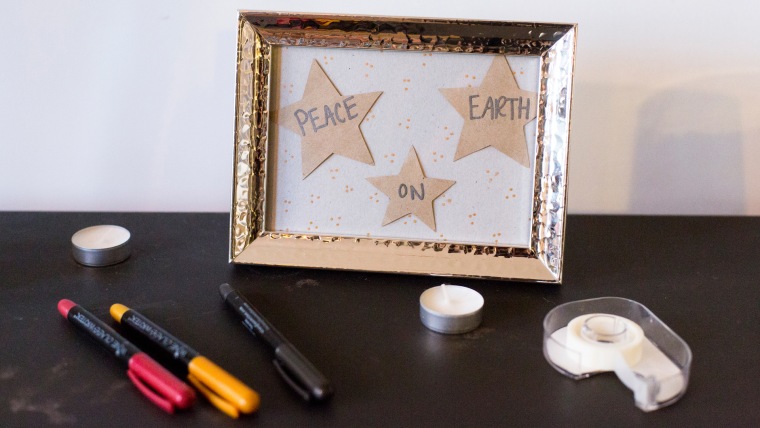 Garland/ banner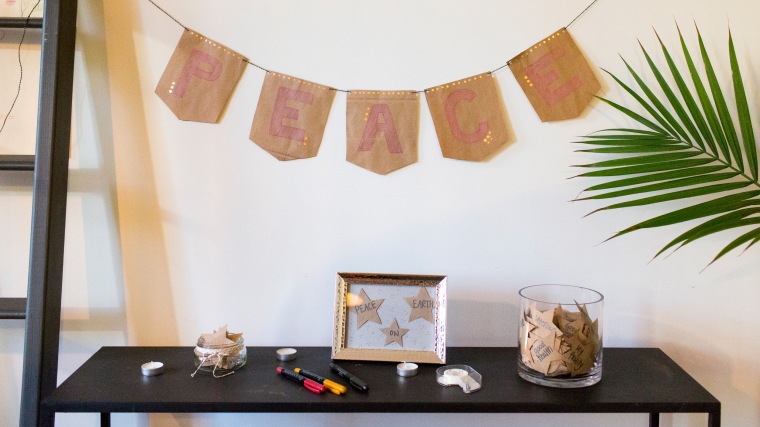 Cut simple triangles or pendants out of your paper bags.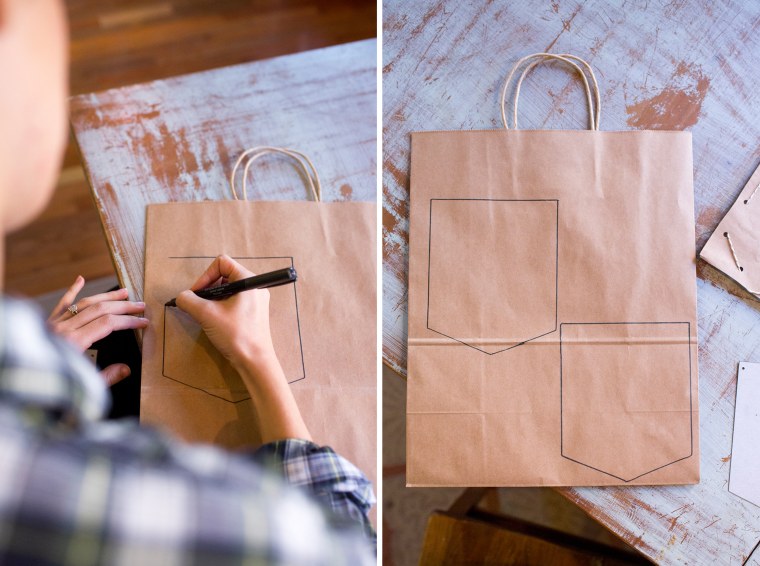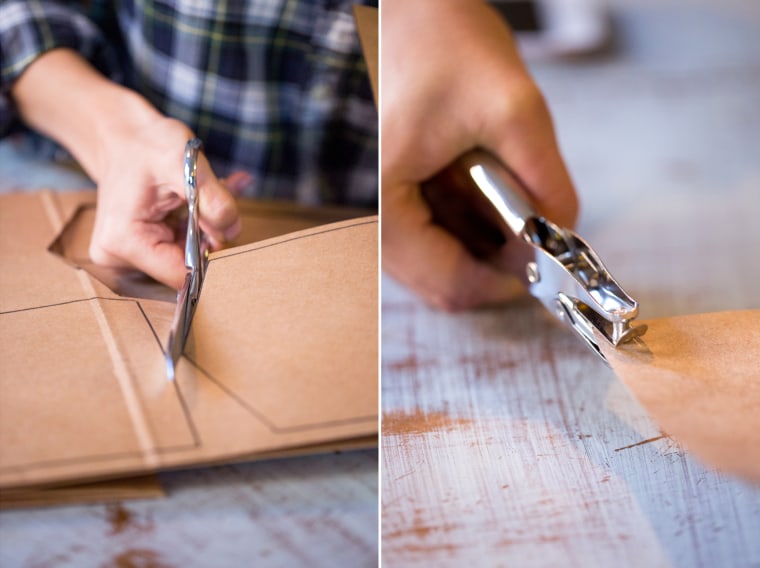 Write a letter on each one, then connect them all with string, rope, yarn, etc.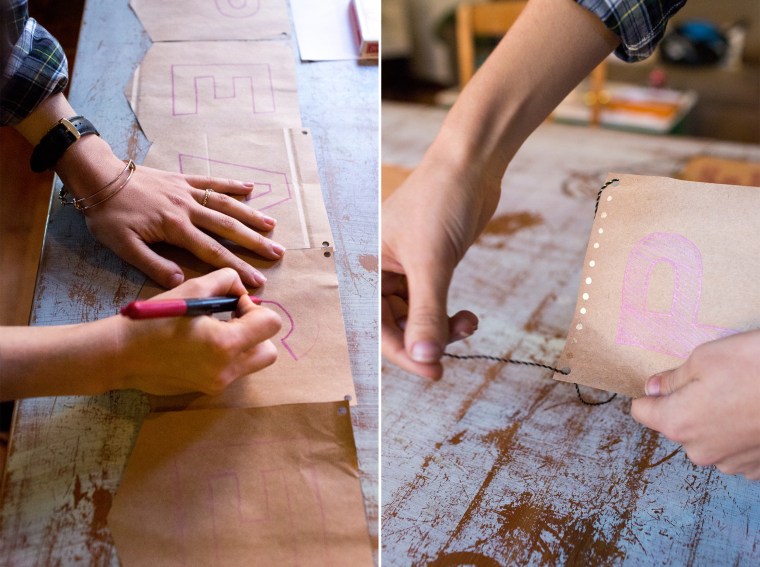 It's a wonderful way to adorn your buffet or hang over a mirror.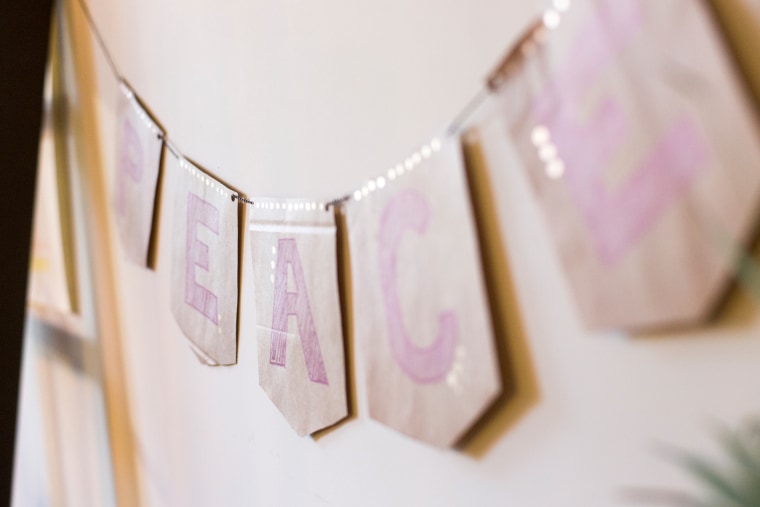 BONUS: Napkin rings from cardboard paper towel rolls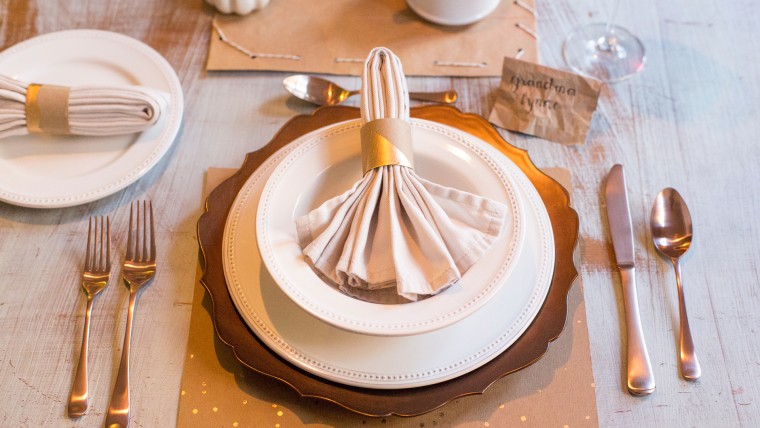 OK, so this one doesn't involve paper bags, but save those paper towel holders! Each one can make up to five napkin rings.
RELATED: 'Tis the season! Where to buy holiday cards
Simply cut each tube into 1-2-inch circles.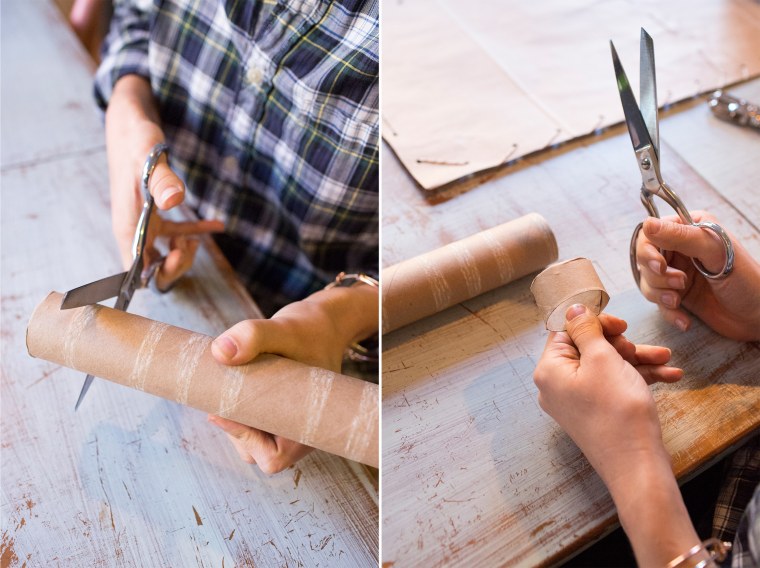 Dip each circle into paint, or use a brush to add a decorative design.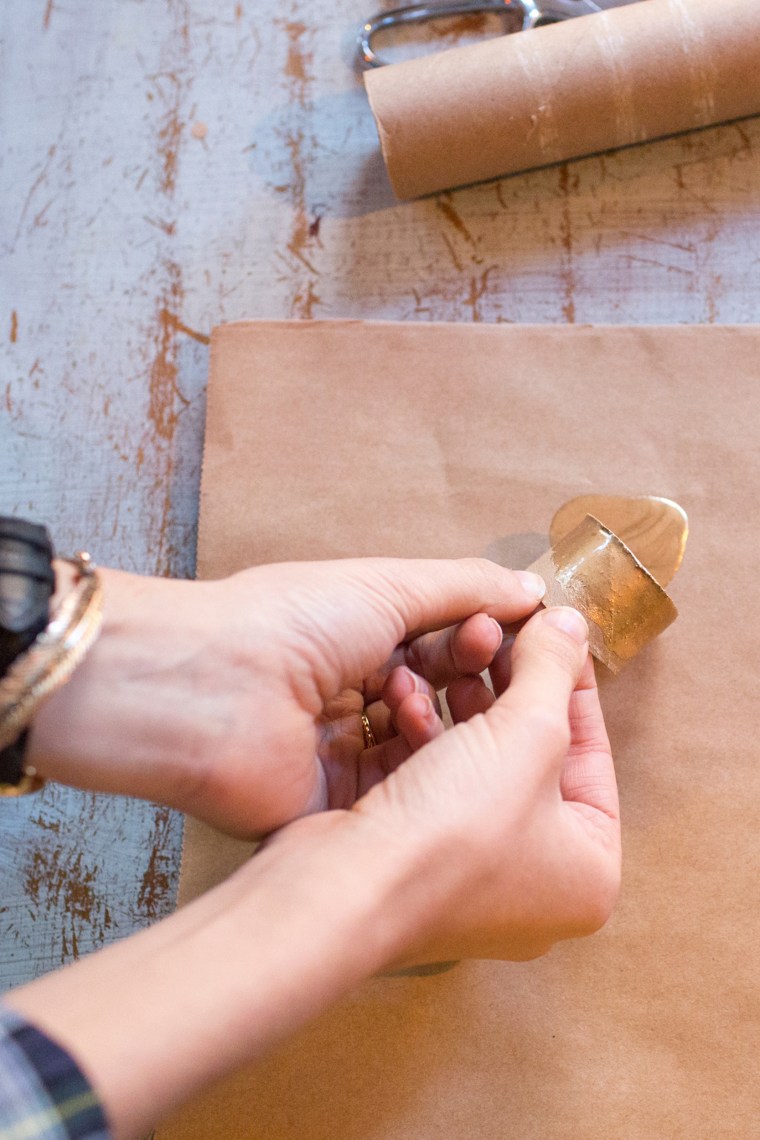 Let dry, then thread your napkins through for a fun, family-friendly detail on your holiday table.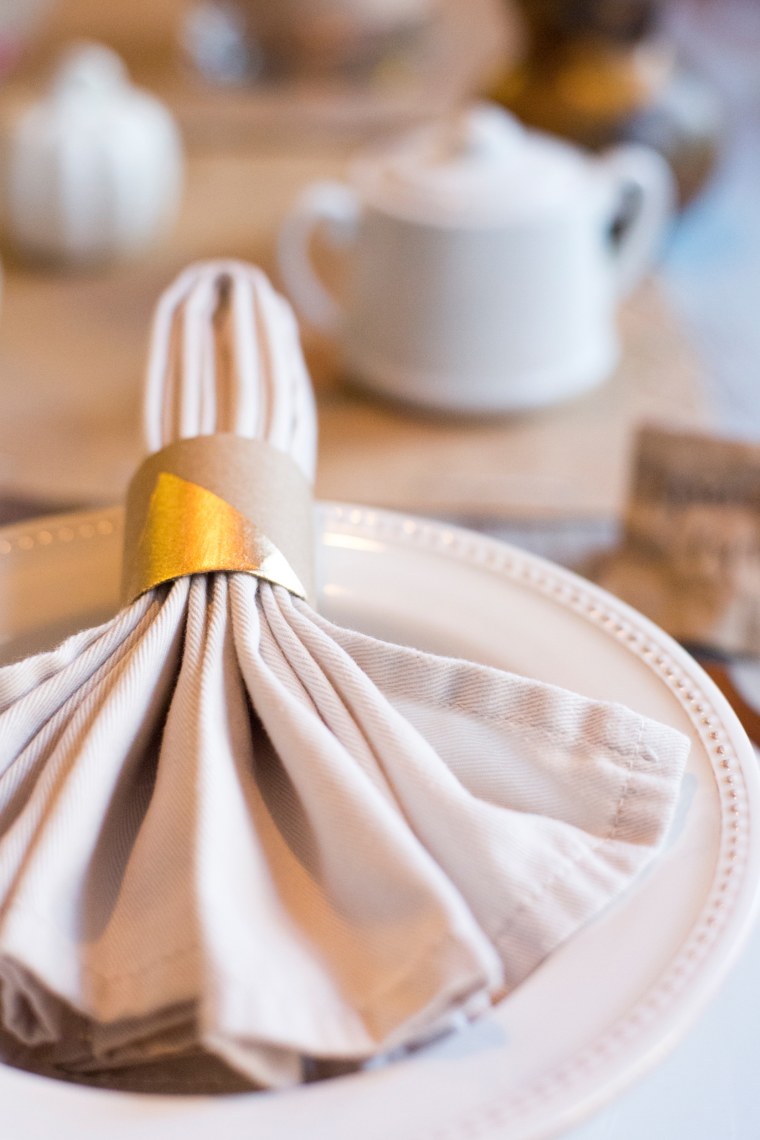 Happy holidays!
Love these holiday inspired DIY ideas as much we do? Share this pin with your friends on Pinterest.