With Christmas less than 40 days away (yes, really), it's time to start thinking about decking the halls, especially since decorating for the holidays may actually make you happier. This year, instead of buying expensive decorations, why not make your own?
Jasmine Roth, host of HGTV's "Hidden Potential," joined TODAY Thursday to show us five DIY holiday decoration ideas that are fun and easy to make.
Want more great tips delivered straight to your inbox? Sign up for TODAY's Everyday Solutions newsletter!
Wooden Christmas trees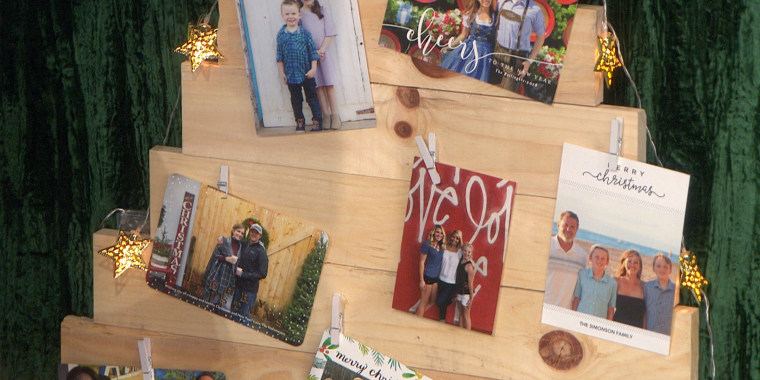 Use these wooden trees as a creative display for holiday cards or extra ornaments.
What you'll need:
Wooden boards
Screws
Screwdriver
Nails
Hammer
Holiday cards or ornaments
Instructions:
Get wooden boards from your local hardware store. Many stores will also cut them to desired lengths for free.
Using screws and a screwdriver, attach the 10 horizontal boards to the one vertical board in a Christmas tree shape.
Attach ornaments or holiday cards to the "tree" as a creative display using nails and a hammer.
Pajama wreaths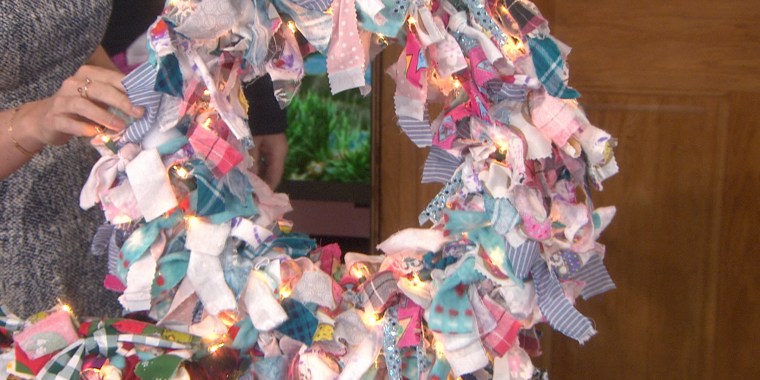 This is a great way to recycle pajamas that your kids have grown out of and to include them in the decorating process.
What you'll need:
Old pajamas, napkins, dog blankets or any other type of fabric
Christmas string lights
Wire wreath form
Instructions:
Cut your fabric into strips.
Tie the fabric strips around the string lights.
Wrap the string lights (with fabric surrounding it) around the wire wreath form until you get all the way around.
Hang your wreath and plug it in.
DIY snow globes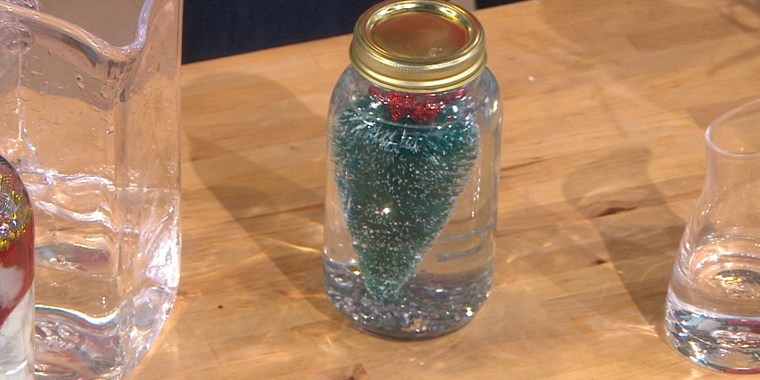 Who needs to buy generic snow globes when you can make custom ones instead?
What you'll need:
A jar with a lid (mason jar, spaghetti sauce jar, etc.)
Glue
Small toy
Water
Glycerin
Glitter
Instructions:
Glue the small toy onto the inside lid of the jar.
Fill the jar with water.
Add glycerin to the jar. (The glycerin helps the glitter move slowly.)
Add glitter to the water/glycerin mixture.
Screw the lid on tightly so that the toy is inside the jar.
Turn it upside-down, shake it up and watch the glitter "snow."
Entryway jars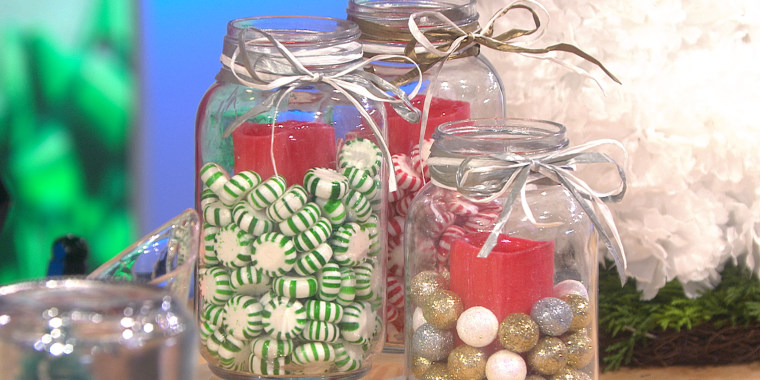 These festive jars will instantly brighten up any entryway.
What you'll need:
Jar or glass container
Candy or decorations
Electric tea light
Ribbon
Instructions:
Put the tea light in the container.
Pour the candy around it.
Tie a piece of ribbon around the mouth of the jar as a finishing touch.
Snowman Centerpieces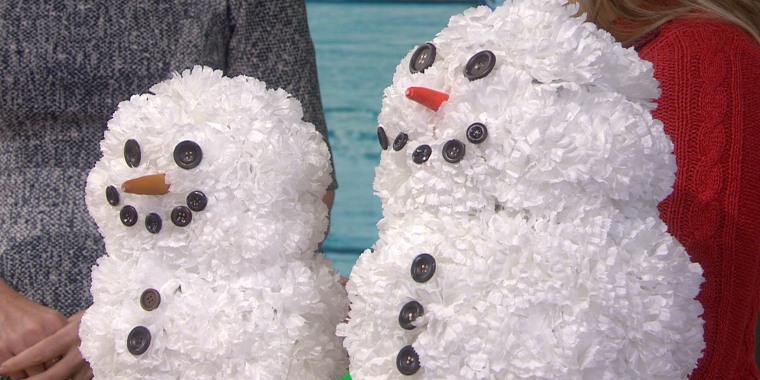 Add a personal touch to your holiday table this year with these floral snowmen.
What you'll need:
Carnations (either real or fake)
3 foam balls (in three different sizes)
Glue
Buttons
Orange felt (for the nose)
Instructions:
Glue the three foam balls on top of each other with the largest one on the bottom and the smallest one on the top.
Stick the stems of the carnations into the foam balls
Glue the buttons on on as the eyes, mouth and jacket buttons.
Add an orange nose and, voila, your snowman is ready!
Note: If you choose to use real flowers, make sure to spray them periodically with water to keep them alive.
When the holidays are over, don't forget to store your decorations properly so you can use them next year.
Is your home ready for the holidays? Use our interactive holiday cleaning guide to make sure!