Ready to shake things up at home? House Beautiful magazine's Libby Langdon stopped by Studio 1A to share simple décor changes that can make a big difference in your living room.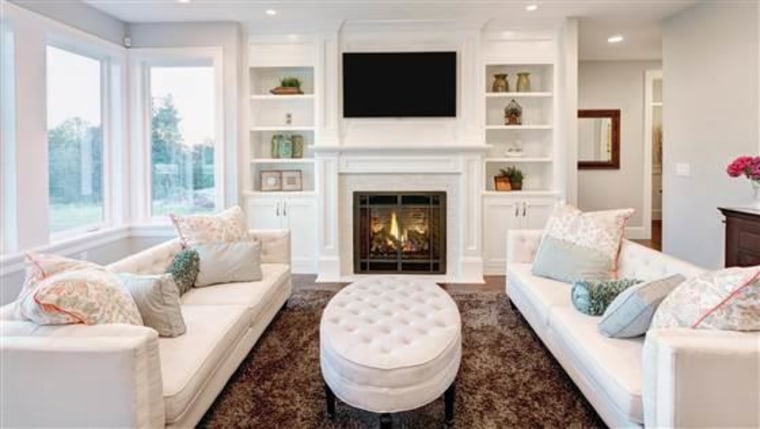 1. Don't block the entryway with furniture. If you walk into your living room and the first thing you see is the back of a sofa, it's time to switch things up. "Take the things you already have and try moving them around," Langdon said. One suggestion is to simply move it to the wall opposite of the entryway to create a more inviting space.
2. Get something over the fireplace. Whether it's a pricey piece of art, a TV or simply a picture in a large IKEA frame, Langdon recommends getting something — anything — over a fireplace. "That helps to balance," she said.
3. Hang drapes on the wall. Make your ceilings appear higher — and your windows larger — by hanging drapes several inches above the window on the wall. Langdon also likes to add a bamboo shade just beneath the curtain rod to add to the larger-than-reality look.
4. Add pizzazz to bookcases. Make your living room's bookcases work for you with this easy DIY project. Simply get some peel-and-stick adhesive wallpaper in a colorful, graphic print and stick it to the back of each shelf.
"It really makes the items you have in there pop," Langdon said.
5. Don't be scared to put furniture in front of windows. It may seem like you're blocking the view by putting furniture in front of windows, but "don't be worried," Langdon said, especially if you have lower-sitting windows. Putting a sofa or other piece of furniture in front of the windows can create a more inviting look, and "really, really help ground the space," she said.