You've made your shopping list, battled crowded malls and waited in endless lines to buy the perfect presents for the holidays – only to have your sense of accomplishment thwarted by the final hurdle: packing and shipping the gifts to loved ones.
But helping your carefully selected gifts arrive in prime condition is easy once you know the four steps, courtesy of FedEx Office: box, cushion, label & seal.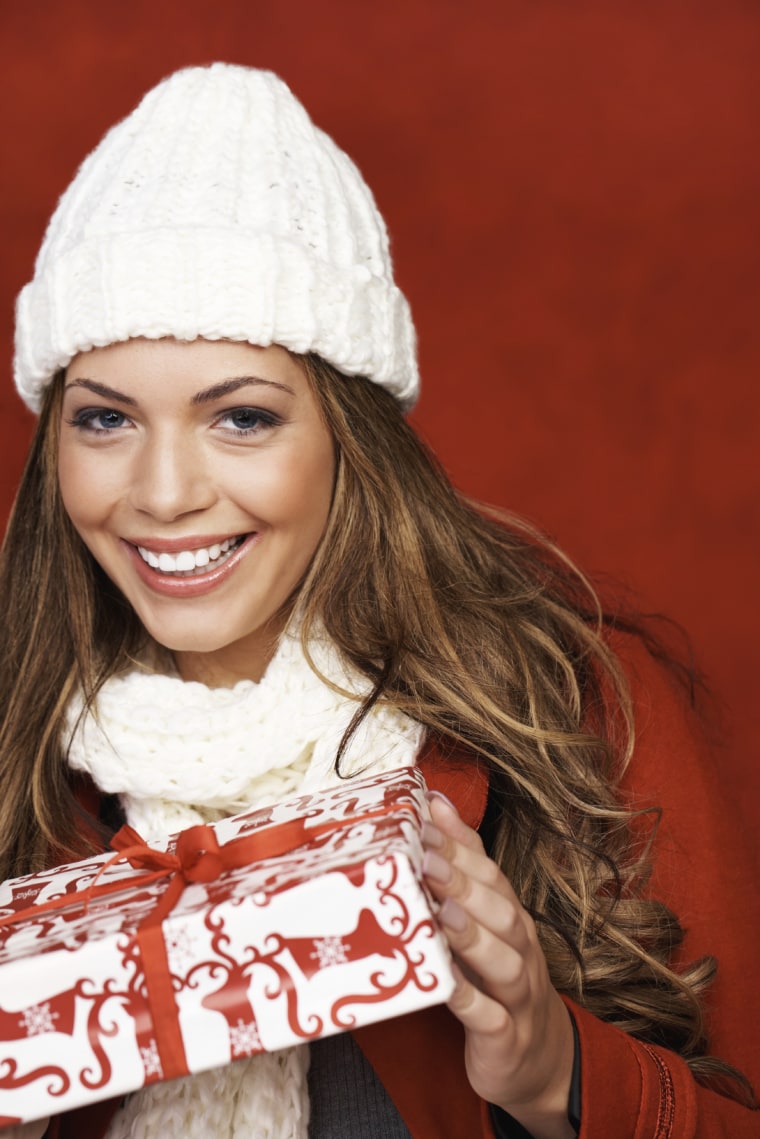 Step 1: Choose the best box
Experts recommend you use a new box when shipping your holiday gifts; it's the strongest and sturdiest choice. But if you recycle a used box, don't use one with torn flaps, holes, corner dents, or even slight water damage: It may not hold up to the rigors of shipping.
Whatever box you choose, be sure it's right-sized to your gift; just a few inches of space on all sides is all that's needed to allow for proper cushioning.
Fun Fact: The first commercial corrugated box was created in 1895. Prior to that, nearly all shipping was done in wooden crates.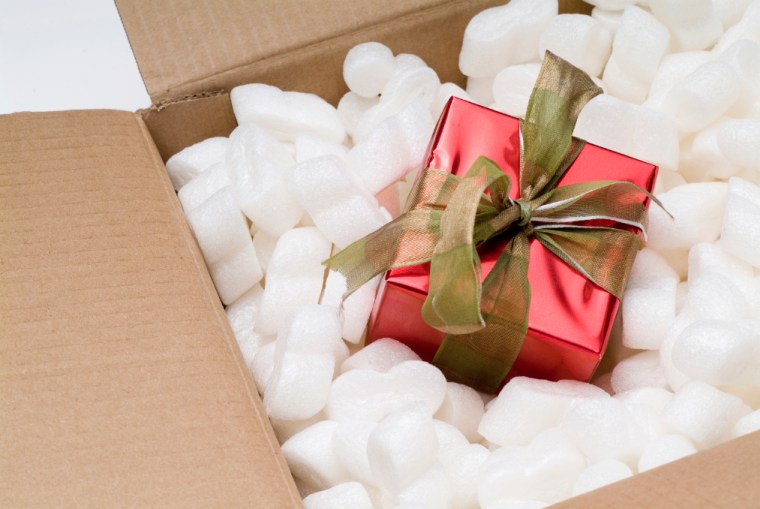 Step 2: Cushioning is key
We'd all love to shed an inch or two of our own cushioning, but don't skimp on your gift's packaging. Protect it with at least 1 to 2 inches of cushioning around the item — top, bottom and all sides. Plastic air cushioning material, foam packing peanuts or packing paper are all good options.
Fun Fact: Hay, peanut shells and used newspapers were among the first types of padding used to ship delicate items before packing peanuts were invented in 1965.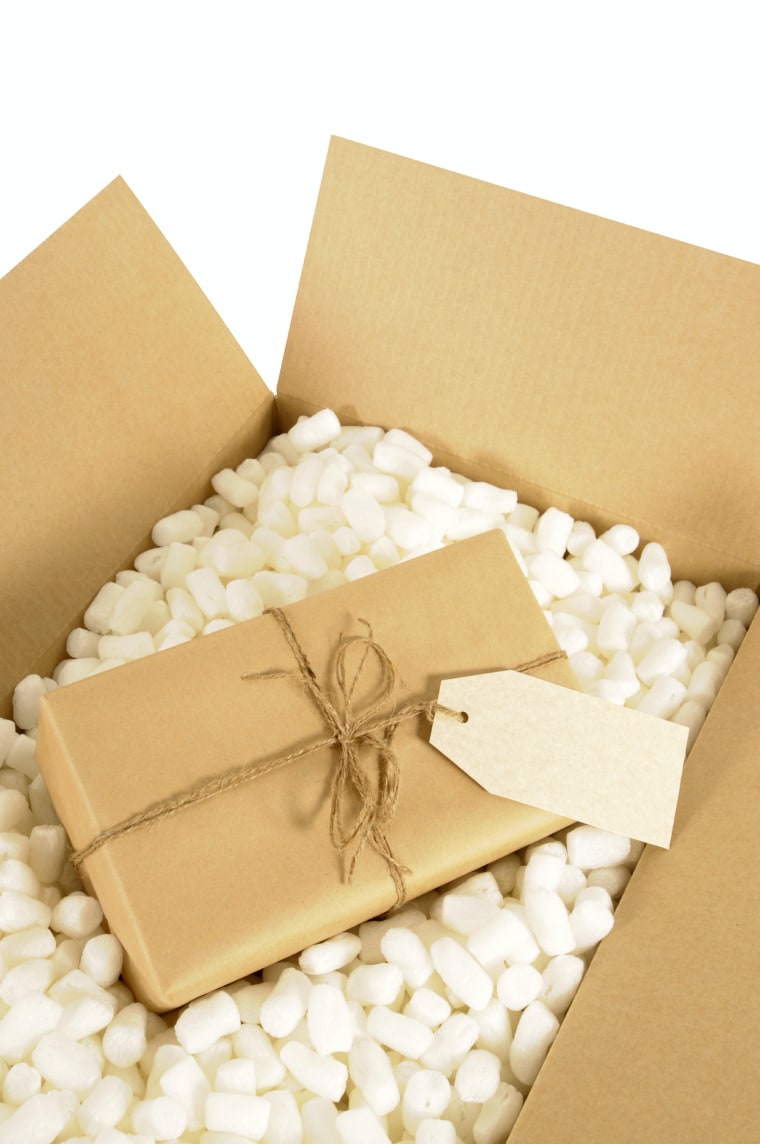 Step 3: Label inside and out, then seal it right
Winter weather can wreak havoc on your shipping labels. In addition to the exterior shipping label, always put an extra shipping label, business card, or letterhead with the shipper and recipient's address information inside your box before sealing things up. (You can also write the information on the inside flap of the box.)
Once the labels are in place, seal all of the box's seams with packing tape. Gift-wrap tape, duct tape and other tapes are not recommended, and may not keep your box tightly contained.
Fun Fact: Supai, Arizona, which is located inside the Grand Canyon, is so difficult to reach that mail is delivered by mule.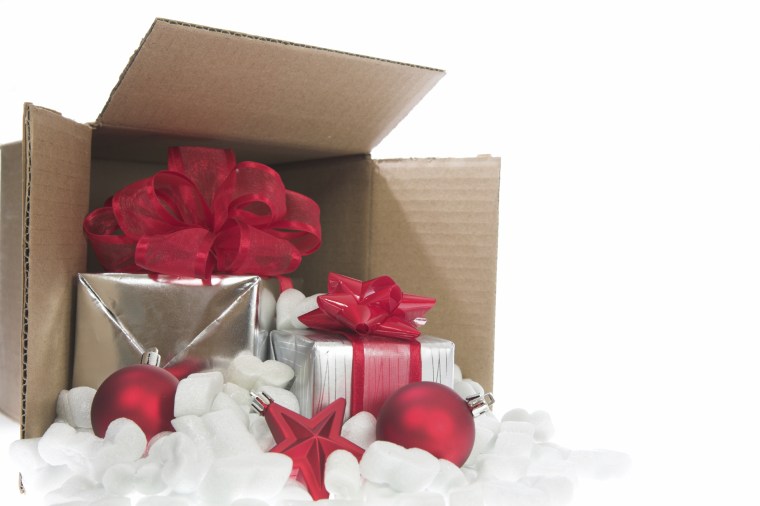 Bonus Tip: Keep Your Wrapping Inside the Box
Even though you may have a surplus of gorgeous wrapping paper or like the look of brown paper tied up with string, refrain from wrapping your shipping box. Wrapped shipping boxes can get caught in sorting machines. Save your paper and keep the wrapping limited to inside the shipping box.
Fun Fact: An estimated $2.6 billion is spent on wrapping paper each year, and 4 million tons get sent to the dump.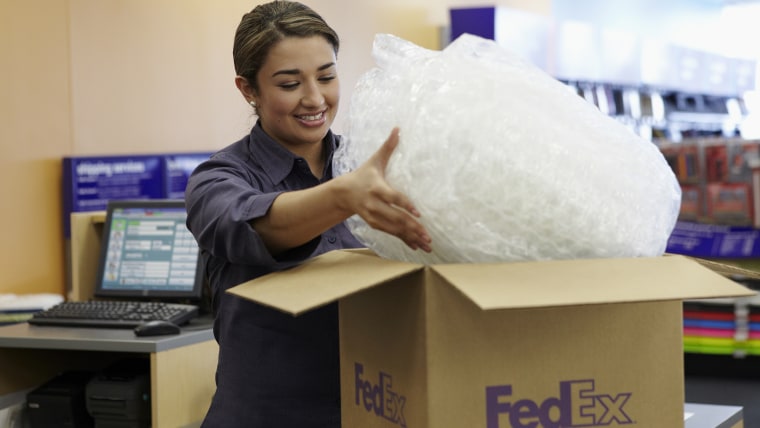 When in Doubt, Call the Experts
Some gifts are too precious to trust to less experienced packing hands. From that antique tea set to delicate electronics, if you don't know how to pack it, the specially trained team members at FedEx Office can help with their Pack & Ship service, starting at $4.99.
From Nov. 28 through Dec. 14, all FedEx Pack & Ship transactions at FedEx Office will trigger a $1 donation to the American Red Cross, up to $250,000, so you can do good while you feel good about shipping your hard-to-wrap packages. For more information on how to get your items properly packed and shipped, please visit fedex.com/packandship.
The American Red Cross name, Emblems and copyrighted materials are used with its permission, which in no way constitutes an endorsement, express or implied, of any product, service, company, opinion or political position. The American Red Cross logo is a registered trademark owned by the American Red Cross. Purchase is not tax deductible.