If the scent of pumpkin spice didn't give it away, fall is in full swing! If you're ready to welcome this warm and inviting season into your own home, there's no easier place to start than on your front porch.
HGTV magazine editors shared some gorgeous and creative ideas to get your entrance ready via rich colors, fun DIY projects and special touches.
Here are four ways to incorporate the spirit of the season easily into your home's entryway.
1. Make a statement with a pumpkin wreath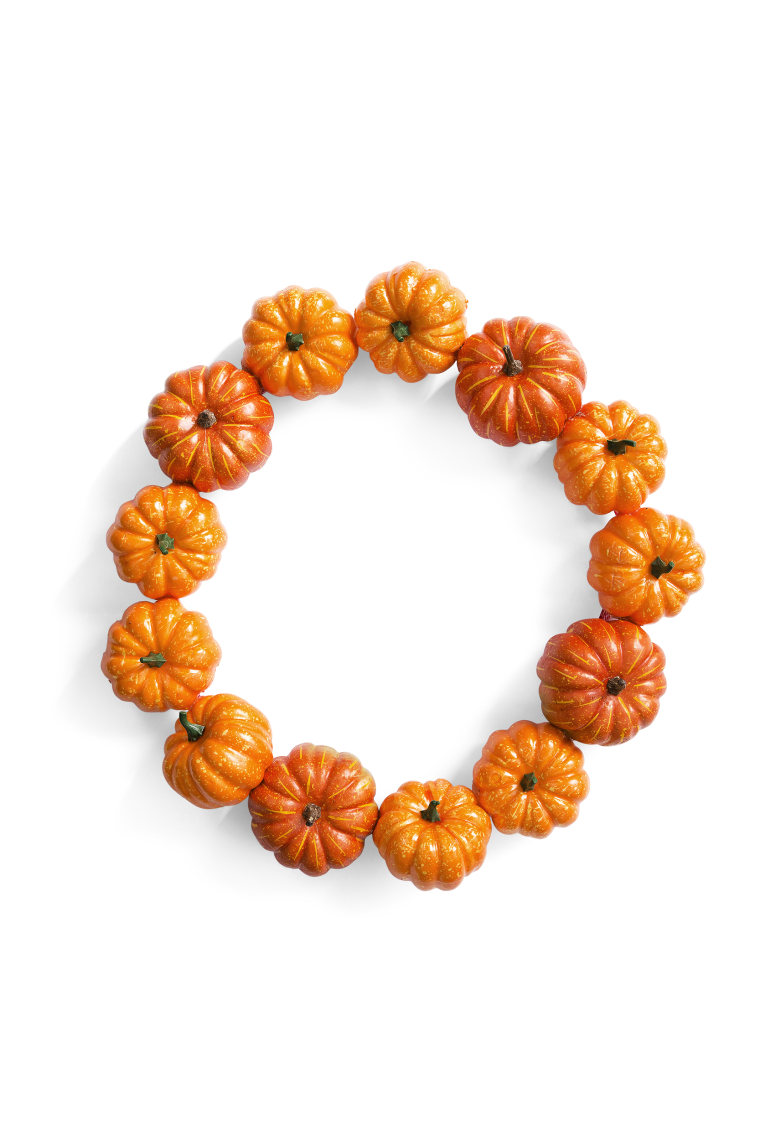 Who says a wreath has to be made from flowers and greenery? This DIY craft project uses mini artificial pumpkins attached to a clamp wire wreath frame. Simply poke the wires into the bottom of each pumpkin and dab hot glue on their sides to hold them in place. The best part of all is that this decor piece works well for both Halloween and Thanksgiving.
2. Place veggies in planters
Place anything from succulents to kale and cabbage in wood planters to give the porch pops of bold colors along with a rustic seasonal vibe. The arrangements are easy to take care of and gorgeous!
3. Decorate a porch pumpkin with your house number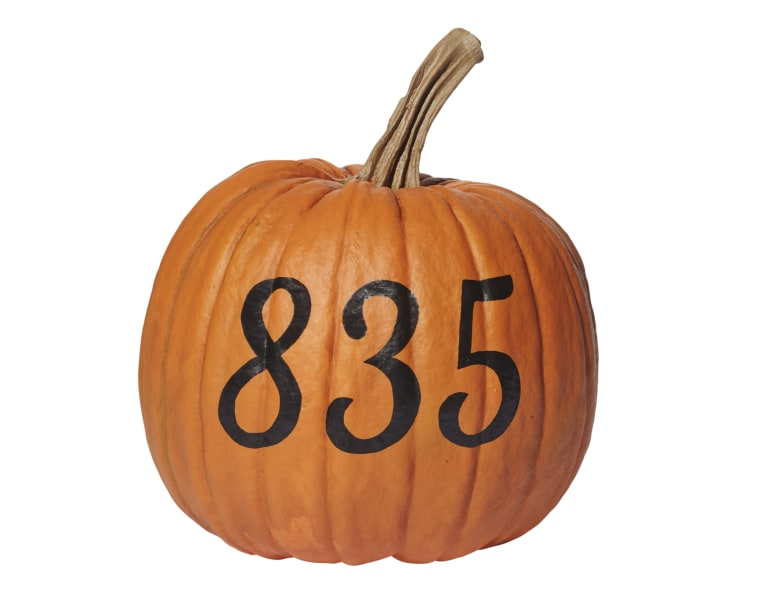 Let guests and trick-or-treaters know exactly where they are with this festive way of displaying your house number. Go to hgtv.com/pumpkin-diy to download the template for the digits and get instructions for carving this cool — and informative! — pumpkin.
4. Embrace the rich colors of the fall season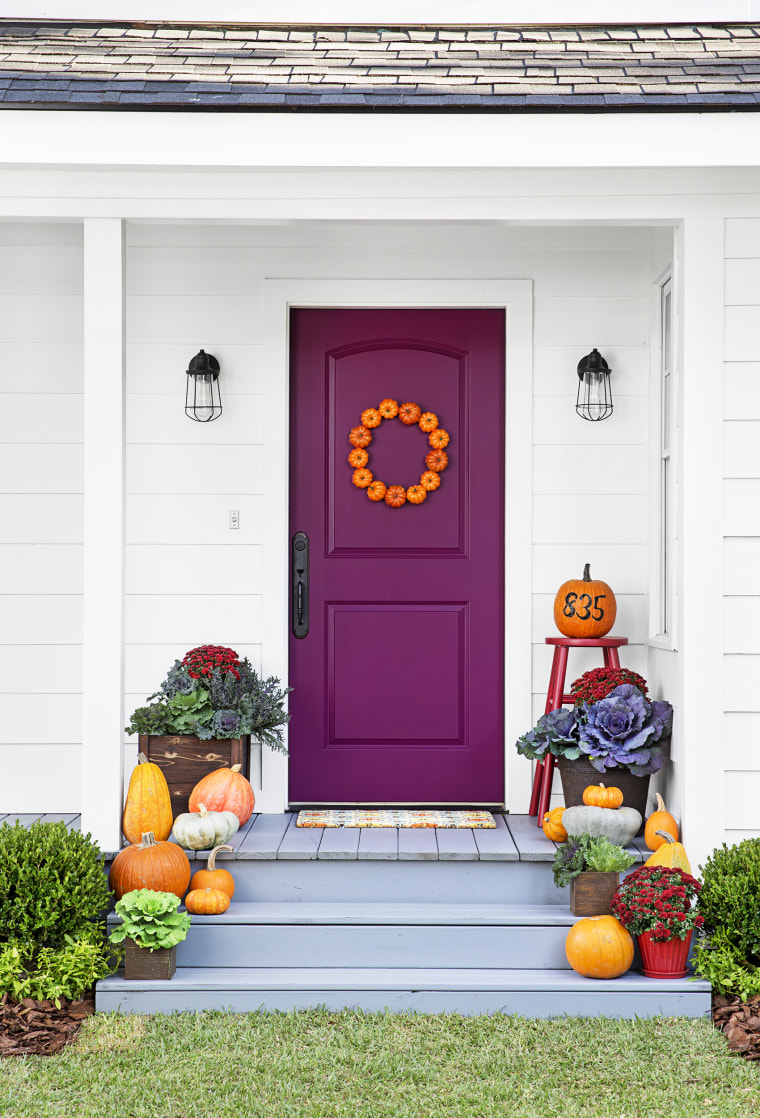 Whether it's through a colorful doormat or piece of furniture, bring the season's warm hues to your doorstep. If you want to go really bold, take some inspiration from the HGTV magazine team which used a deep purple paint ("Enigmatic" by Pratt and Lambert, to be exact) for the door, creating a gorgeous contrast to the orange pumpkin decor.
These ideas came from the the October 2016 issue of HGTV magazine.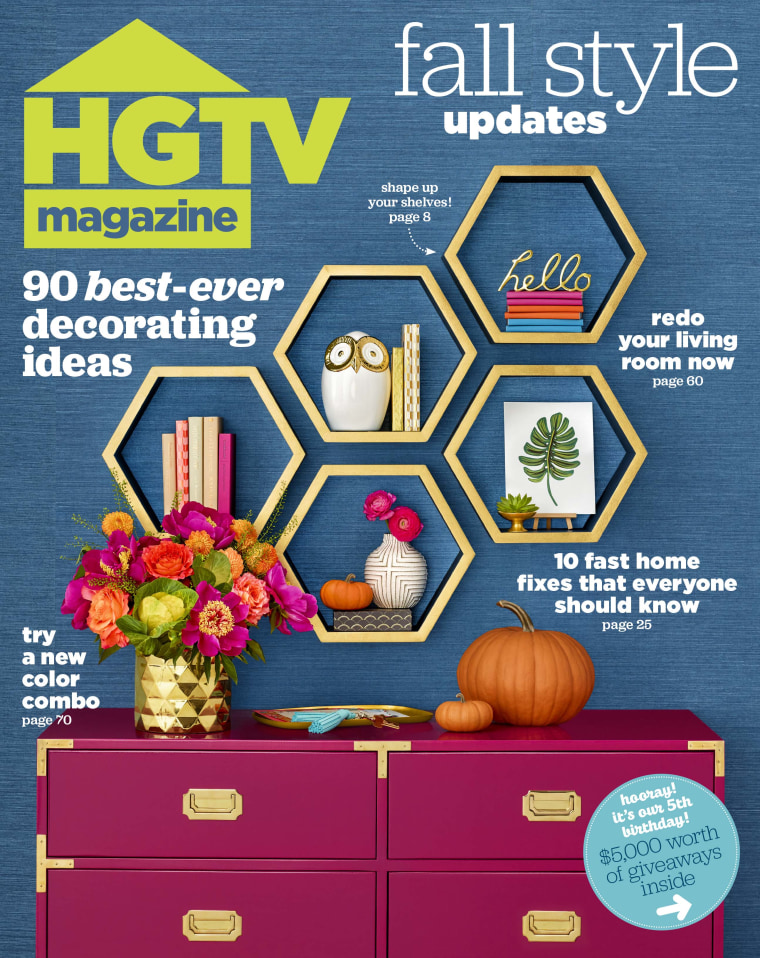 This article was originally published on Sep. 29, 2016 on TODAY.com.