If you're looking for an inexpensive way to spruce up your home in 2015, interior designer Libby Langdon has the answer: paint.
"Paint is one of the most inexpensive and amazing ways to completely transform you room," the House Beautiful magazine contributor told TODAY. She stopped by Studio 1A on Friday to share four ways you can transform your home with a can of paint and a few hours of free time.
Accent wall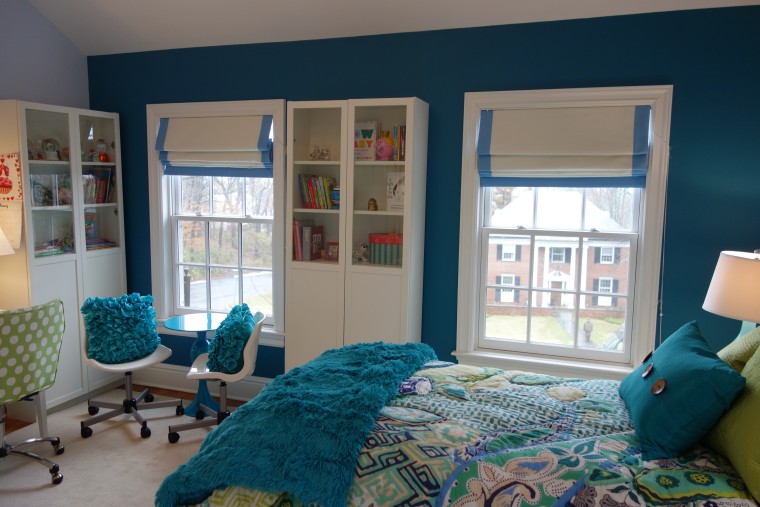 If you're not interested in spending the time to paint an entire room, Landon suggests choosing one wall that has a focal point — such as a sofa, headboard or other furniture backing up to it — and painting it to add some color and dynamic to the room. She does have two pointers though as you plan out your accent wall plan of attack:

Make sure you choose a paint with a flat finish to give the color a "velvety" look

Hang something on the wall once it has dried so it's not just a large, colored wall

Paint the inside of a bookcase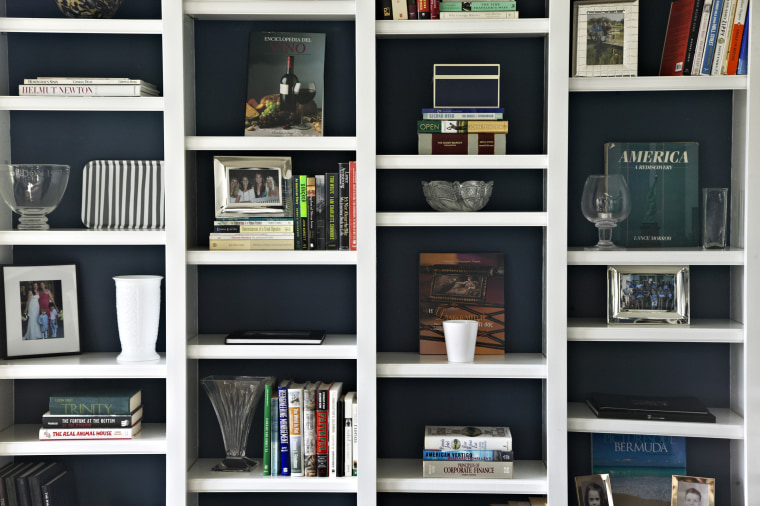 Is an accent wall too much for you? Then go even simpler by painting the back of a bookcase before filling it. Books and accessories will pop when backed against a vibrant color.

Add stripes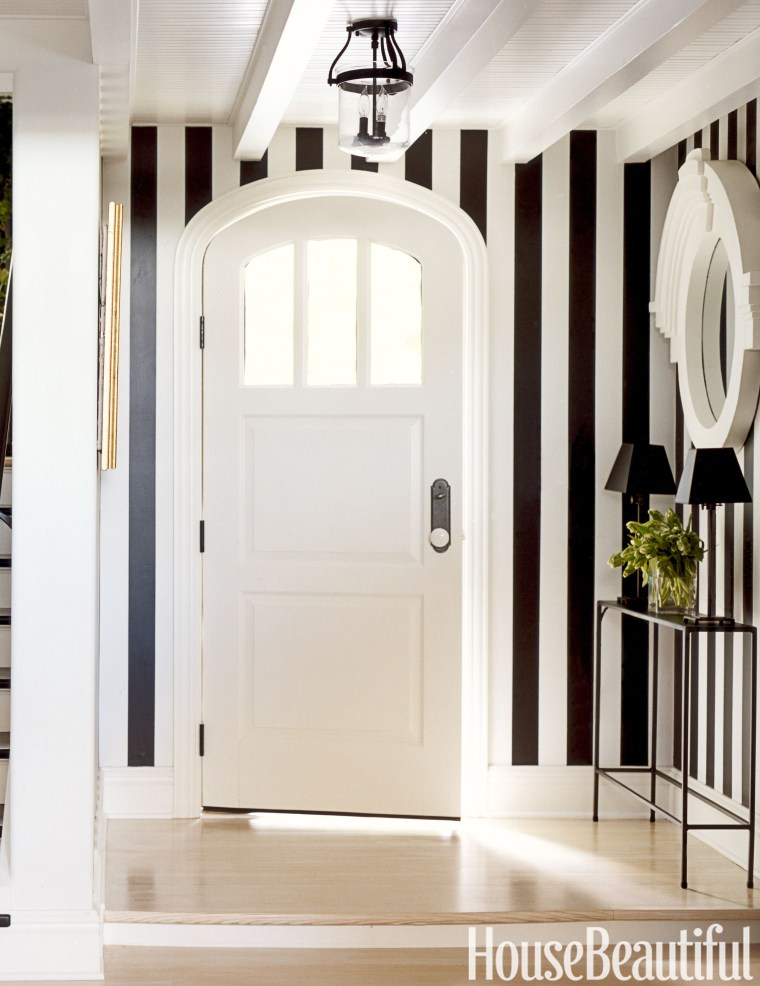 Stripes have been a huge trend in home design for years and they aren't going away anytime soon, so don't be afraid to hop on board! The key to painting stripes yourself, Langdon says, is using quality painter's tape. Then simply draw a line against the wall with a level and a pencil, then stick the tape against the wall. Continue taping across the wall according to whatever width you want your stripes to be, then paint on the color.

"Do not judge the way it looks when the tape is on," warns Langdon. Once the paint dries, take off the paint and voila!
Paint accessories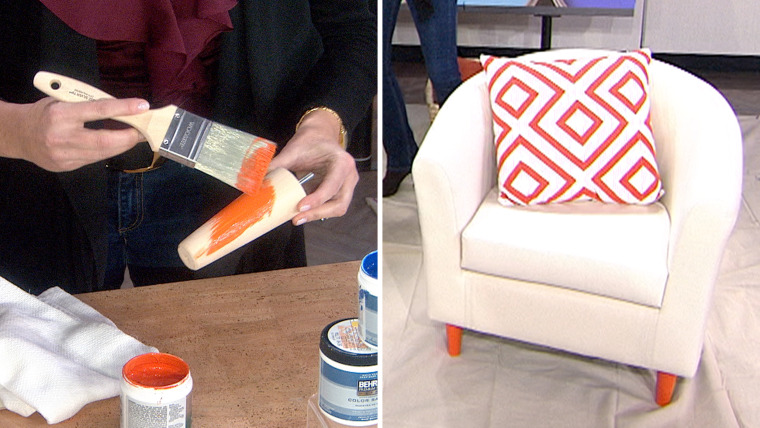 If you are still warming up to the idea of painting your home, Langdon has this baby step for you. Grab a sample pot of a color at the hardware store and use it to paint accent pieces for a room, such as sofa legs or side tables. The tiny addition of color will make a big impact – and you won't have to deal with the anxiety of painting a wall.