Jodi Levine, author of "Candy Aisle Crafts," stopped by TODAY on Sunday to share some of her favorite DIYs to make with the kids for Easter and spring.
Check out the video to see how to make easy chocolate bunny cupcake toppers, marshmallows with bunnies and gumdrop flowers, and read on for instructions on how to make chick pops with your favorite hard candy. They can be adorable cupcake toppers or lollipops and are perfect for an Easter basket or even a spring baby shower party favor!
Chick Pops: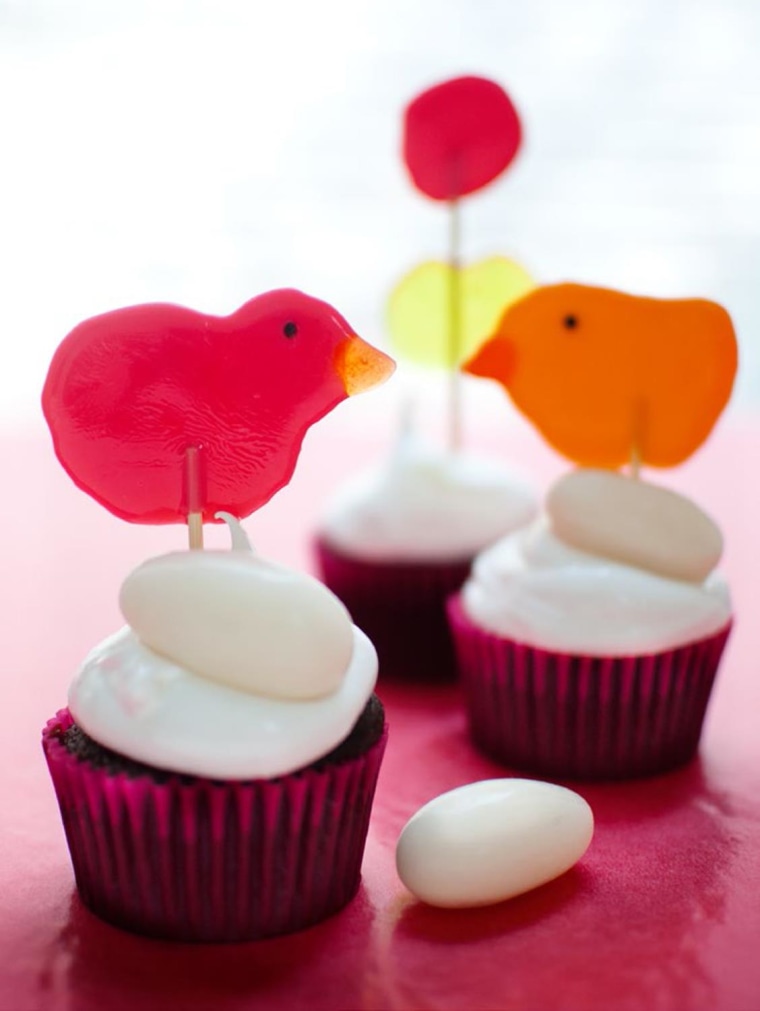 Supplies:
Parchment paper
2½ Jolly Rancher or other hard candies
1 shard of a contrasting color of hard candy (for beak)
1 black nonpareil (aka "jumbo sprinkles")
Stick
1. Preheat the oven to 275°F. Line a baking sheet with parchment paper.
2. Arrange the Jolly Rancher or other hard candy on the baking sheet, placing the "head" piece 1⁄8" to 1/4" away from the body, as shown.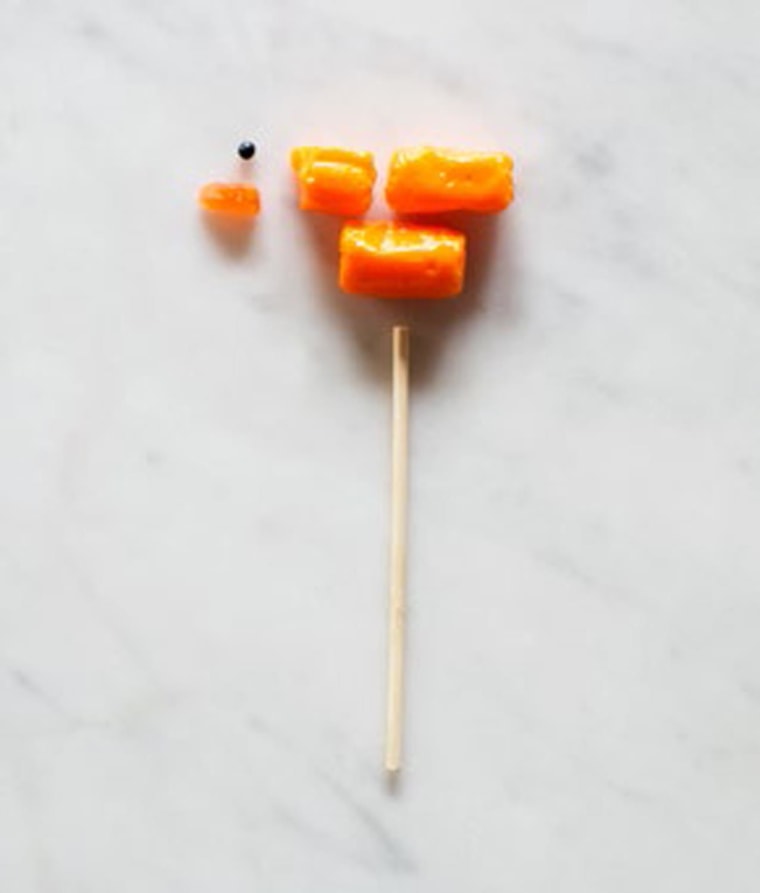 3. Place in the oven for about 6 minutes. Remove and let cool for 1 minute.
4. Reshape, exaggerating the shape, which will spread when reheated.
5. Add the contrasting-color candy piece as the beak and place the nonpareil as an eye. Add the stick by putting it on the bottom and twisting to coat with candy.
6. Return to the oven for 1 to 2 minutes to smooth. Remove from the oven and let cool.