Interior designer Lorri Dyner stopped by TODAY to share four DIY projects that can take basic furniture to a whole new level.
Overlays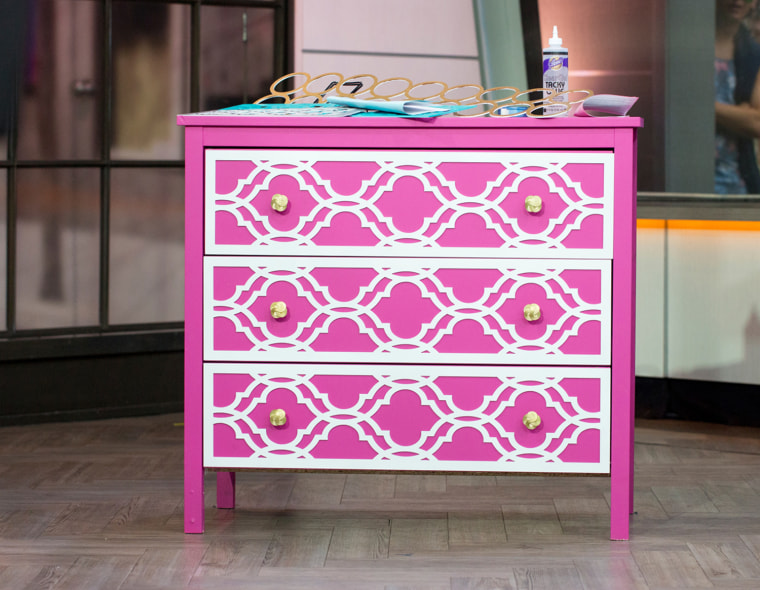 Make a plain dresser, nightstand or other piece of accent furniture pop by painting it with a design overlay. To do the DIY, first measure your furniture and order an overly design that fits (Dyner likes MyOverLays.com). Use regular tacky glue to secure the overlay to the furniture, then spray paint over it to get a unique design that will customize your piece.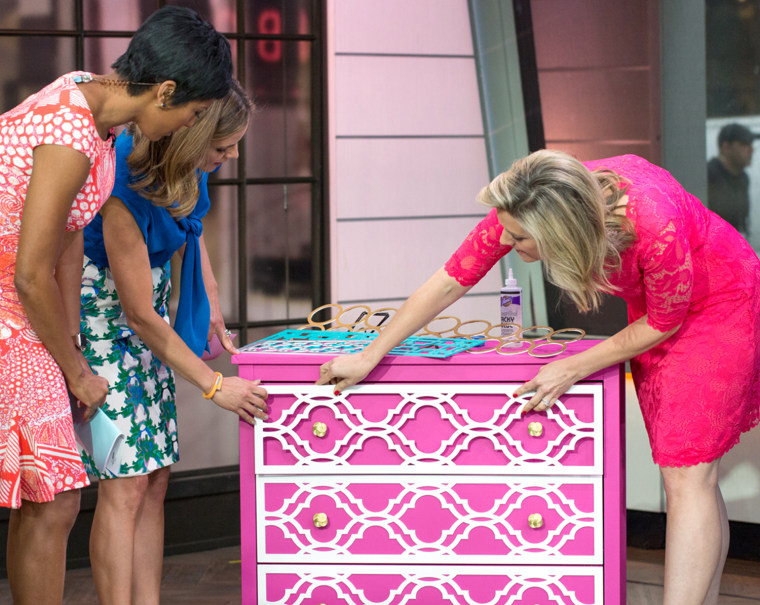 Nailhead trim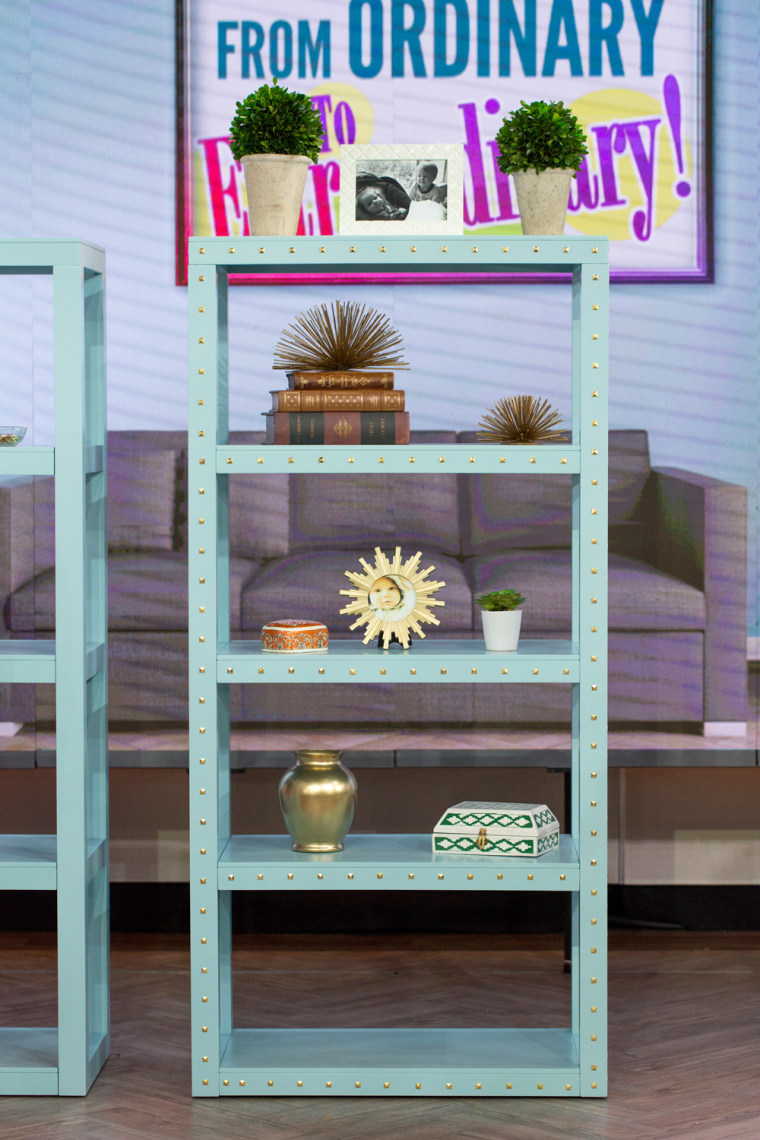 Applying nailhead trim is one of the easiest – and most inexpensive – things you can do to furniture. Dyner recommends finding flat-blacked nailheads online, where you can purchase several hundred for only a few dollars. Take tacky glue and simply glue the trim on end tables, desks, bookshelves or even upholstered furniture.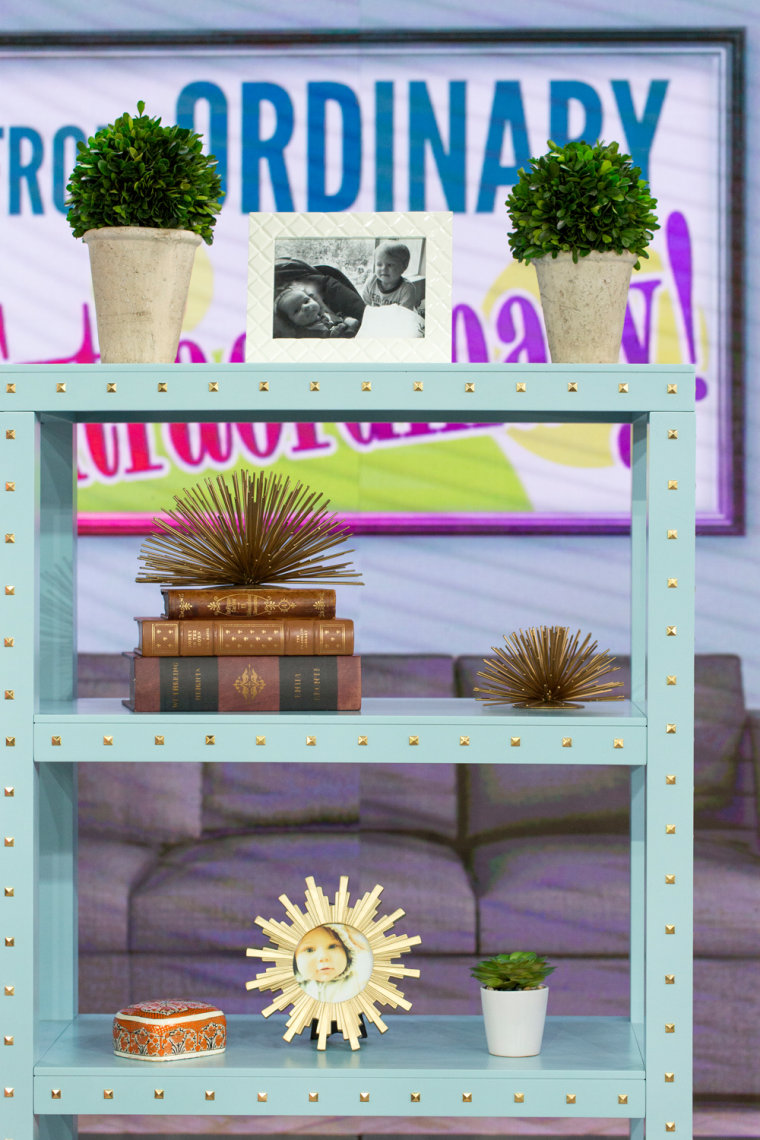 Color blocking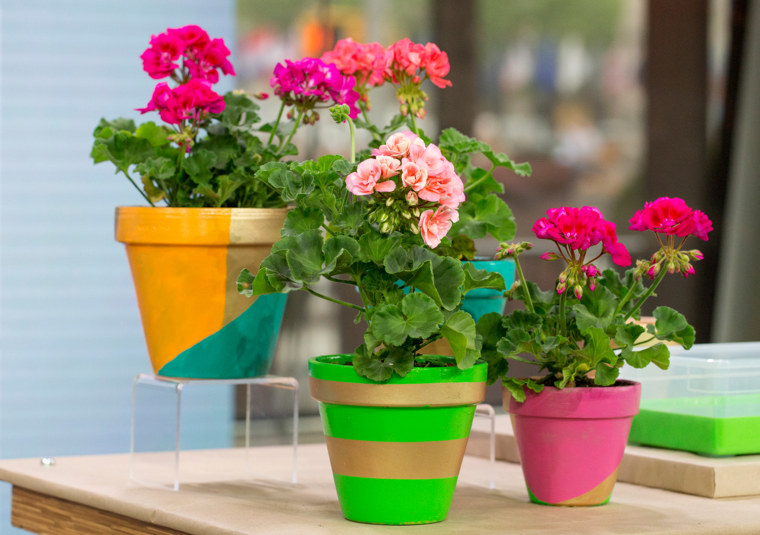 Color blocking is a popular trend in home décor right now, and you don't have to shell out tons of cash to get the look. To add a color-blocked piece to your patio or yard, take a flower pot and spray paint it one color. After it dries, create a design using tape and paint the pot again in a different color. When the paint is removed, you'll have a color-blocked, unique pot ready for your home.
Rope accent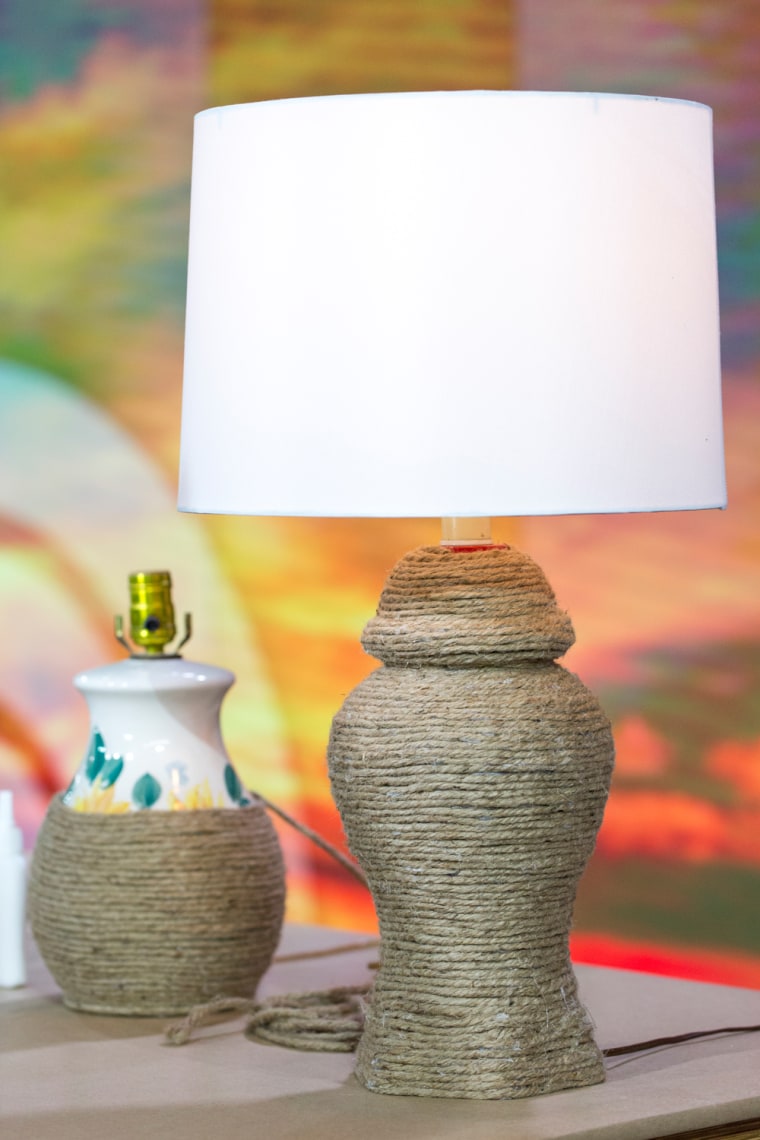 New lamps can be expensive, so if you have an older one sitting in your home that you want to replace, try this DIY instead. Take a packet of twine from a hardware store and simply wrap it around the lamp, gluing with tacky glue as you go. That's all it takes to give your lamp a fresh look!