Handles up or down? Which way do you load your silverware in the dishwasher?
Believe it or not, there is a right way to do it, and Lucinda Ottusch, dishwasher expert at Whirlpool Corporation's Institute of Home Science, is the one to tell us all about it. Here are her three dish-washing rules.
1. Switch things up for spoons and forks.
Here's one rule we are sure will change our entire dishwasher game.
Ever unload the silverware basket only to find peanut butter stuck between two spoons? That's because the spoons were placed in the dishwasher with one nesting into the other. To avoid this, load spoons and forks with some handles up and some down so they remain separate.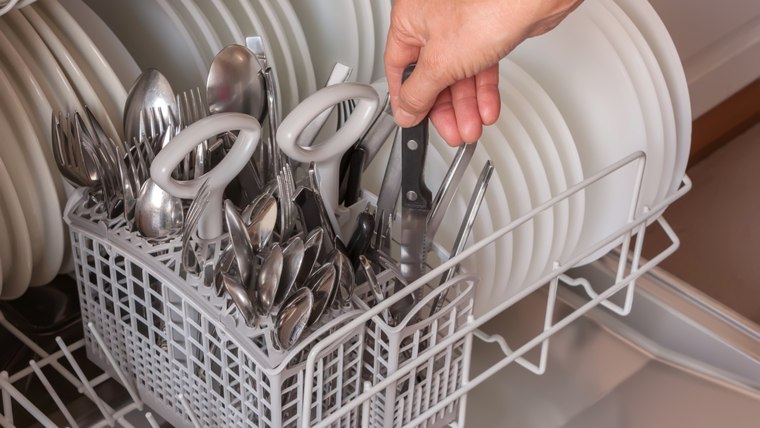 2. Dinner knives are always handles up.
For safety's sake, always load knives with the handles up, says Ottusch. That way, you won't accidentally skewer your fingers when loading and unloading the utensils.
3. Prep knives get personal treatment.
Dishwashers are a no-go when it comes to sharp prep knives. No matter how you load them, washing sharp knives in the dishwasher can be a lose-lose situation. First, harsh detergents and extreme temperatures can damage wooden and other composite handles. Second, the sharp edges of prep knives can cut into the rubber or plastic coating in the dishwasher basket causing these exposed areas to rust over time. So, unless the manufacturer gives you the nod, it's best to hand-wash these knives.
This article was originally published March 11, 2016.