We're all for helpful household hacks that either make our life easier or better (preferably both). So when this idea about fresh air plants came onto our radar, we were instantly obsessed.
Here's the skinny: These 3 household plants will actuallyimprove air quality and help rid our environment of toxins. No kidding!
"It is often said that spaces with plants make you feel better when in fact there is actual scientific proof that this is so," says home-building expert Sabine H. Schoenberg, founder of Sabine's New House. "At a time when indoor air quality should be a concern to all of us, it is good to know that help can come from easily obtainable houseplants. Good air leads to better health and well-being and greater productivity."
One scientific case study of a building in the quite polluted city New Delhi demonstrated that an abundance of these plants resulted in measurably cleaner indoor air. See Kamal Meattle's very informative and impactful TED talk about this study here.
RELATED: The 16 prettiest and most colorful indoor flowering plants
It's not just that these plants are healthy. Visually, these plants are architecturally interesting and would fit right in to any modern decor. We say get one or get all three... in spades! You're only growing fresh air, right?
The mother-in-law tongue plant
The mother-in-law tongue plant, also known as "the bedroom plant," filters air and converts CO2 to oxygen at night instead of taking away oxygen like other plants.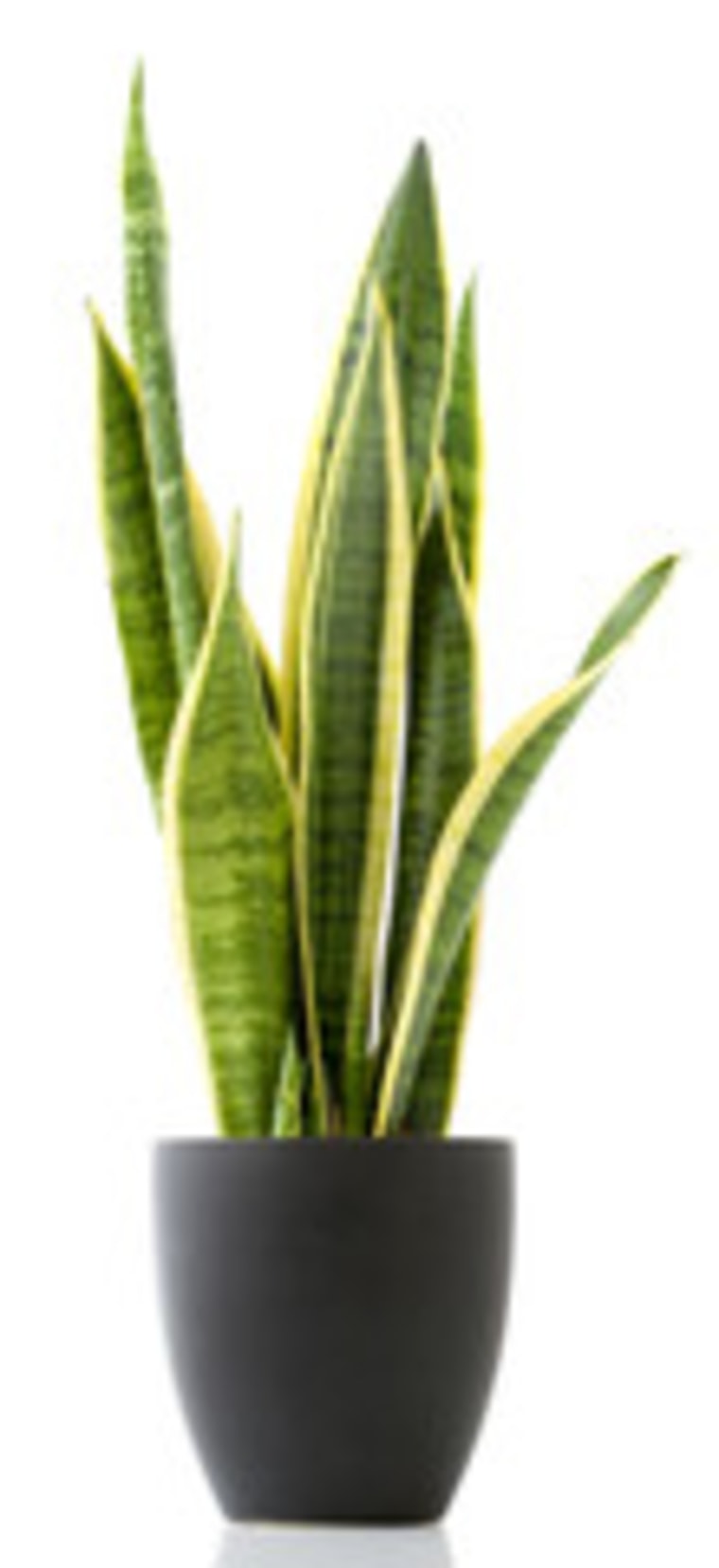 The areca palm
A popular indoor plant, the Areca Palm removes all indoor air toxins and it's graceful, arching leaves are safe for pets. Areca Palm is the palm we find commonly in stores, even the big box stores … in other words, it's very easy to get.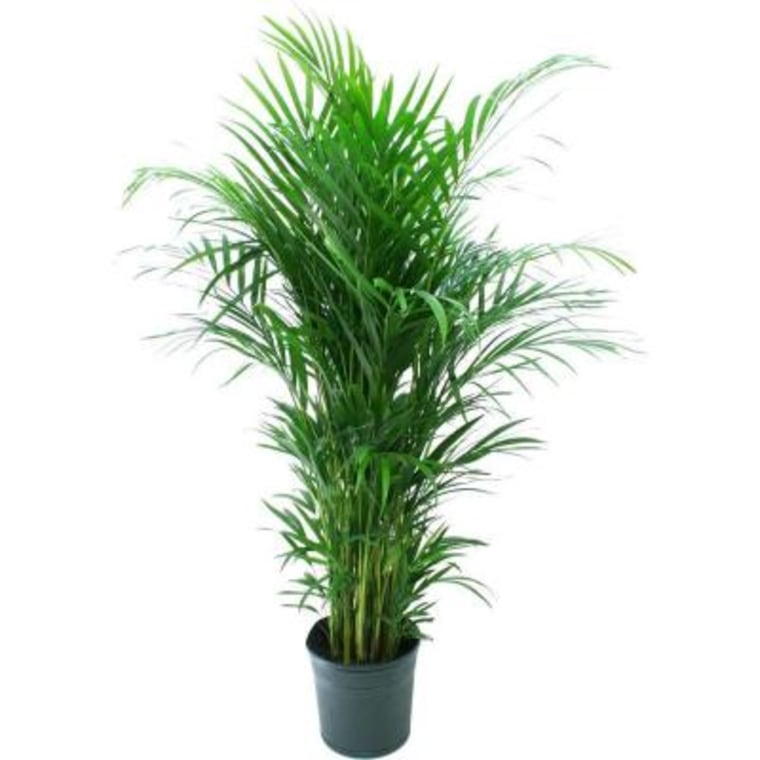 The money tree
The Money Tree, scientifically named "Scindapsus aureus," purifies air polluted with synthetic chemicals from cleaning products. It has been said by Feng Shui experts that this plant reduces stress and anxiety, and even helps prevent arguments and sleeping disorders.
"Believe it or not, plants converting toxins in your home was first studied by NASA," says Schoenberg. "Important toxins, such as benzene, formaldehyde and trichloroethylene were found to be neutralized and the study provided a detailed list, as to which plants worked on what specific toxin."
Schoenberg continues: "In my house I have multiple giant Peace Lily's which the NASA study points out neutralize all — benzene, formaldehyde, trichloroethylene, xylene and ammonia."
Before you buy: While most plants are safe to be around, experts recommend doing some research on new plants before bringing them into your home, especially if you have children or pets.