Homeowners are always looking for more storage, but it can be tough — and expensive — to come by. Fortunately, George Oliphant, host of "George to the Rescue," is sharing three easy DIY projects that can turn your home into organization central.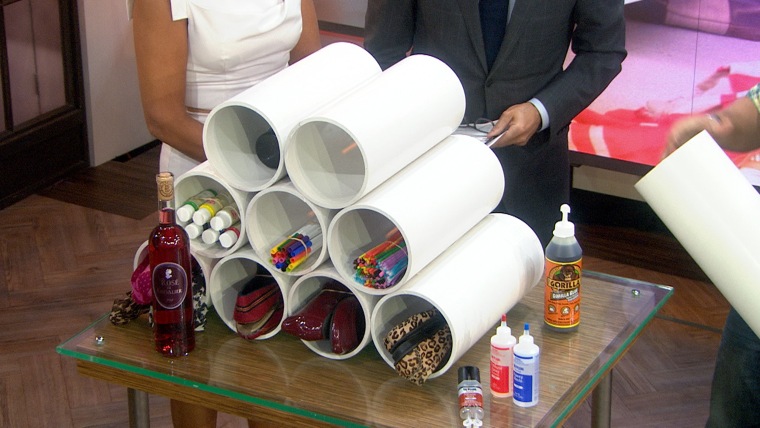 Modern storage rack
If you're itching for more space to store crafting supplies, wine or accessories like scarves, take matters into your own hands with this easy DIY project.
First, gather 10 pieces of PVC piping. It's usually best to go with pipes that have a 6-inch to 8-inch opening. Most home and hardware stores are able to cut these for you. Once you have your piping, use a strong adhesive like 3M Hi-Strength 90 Spray Adhesive or Gorilla Glue to glue the pipes together. Glue a row of six pipes together and let the glue dry. Then glue a row of four pipes on top of the initial row and let the glue dry. Once the structure has dried, lift it up and lean it on a wall for instant cubby access.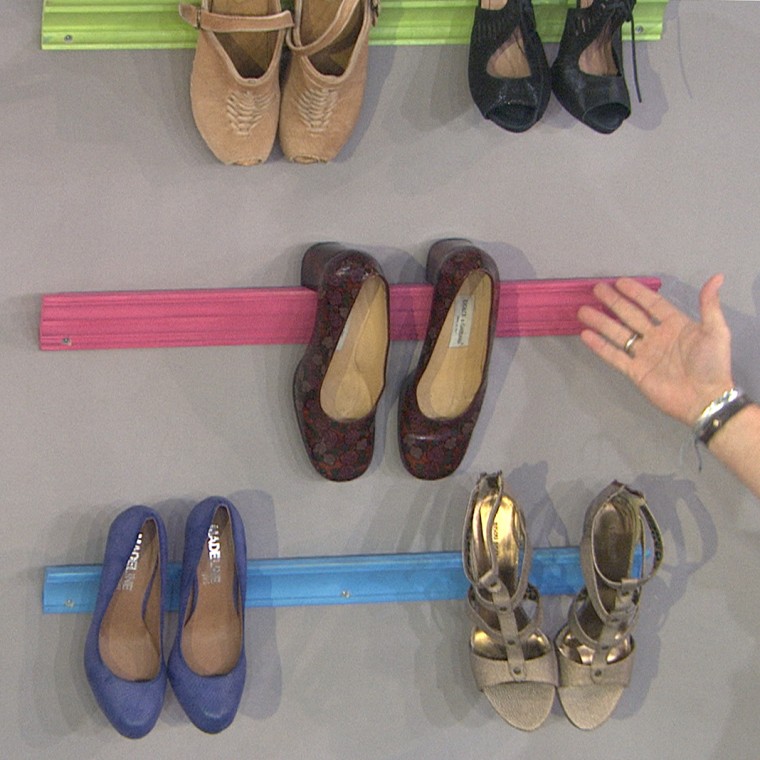 Shoe storage
Clear those shoes off the floor with this easy — and beautiful — DIY project. Pick up crown molding pieces, some paint and a can of spray adhesive. Most home and hardware stores have different types of molding that can be cut to size. The length of each piece will depend on where you want to place it, so take into consideration the wall where you will be placing the pieces and how many shoes you would prefer to hang on each piece.
Paint the crown molding whatever color you selected. Once the pieces have dried, use the adhesive to glue to molding to the wall. Make sure to clean the wall off first and measure out where you want each piece to be. 

Once the glue has dried, you have an accessible place to hang those heels!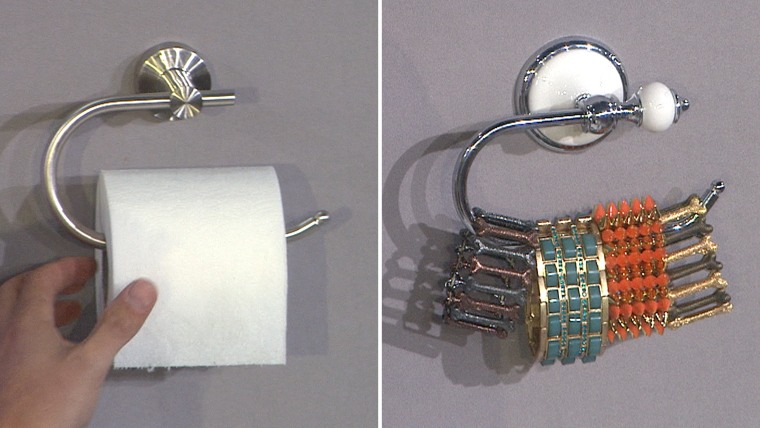 Jewelry storage
Is your current jewelry storage system just a big knot of necklaces? Here's an easy solution: toilet-paper holders and towel bars. Simply attach toilet-paper holders and towel bars inside your closet wall. Use the toilet paper holders to hang your bracelets and the towel bars to hold your necklaces for a decorative and accessible way to keep your jewelry on hand. 
Catch the season premiere of "George to the Rescue" on NBC on September 20-21.