Not sure what to look for when shopping for all-natural cleaning and beauty products? Here's some help!
Amy Goodman from "Organic Life" magazine is sharing some of her favorite natural products to use when cleaning around the home, and what natural products she likes in her toiletry stash.
RELATED: DIY household cleaners you can make in 5 minutes or less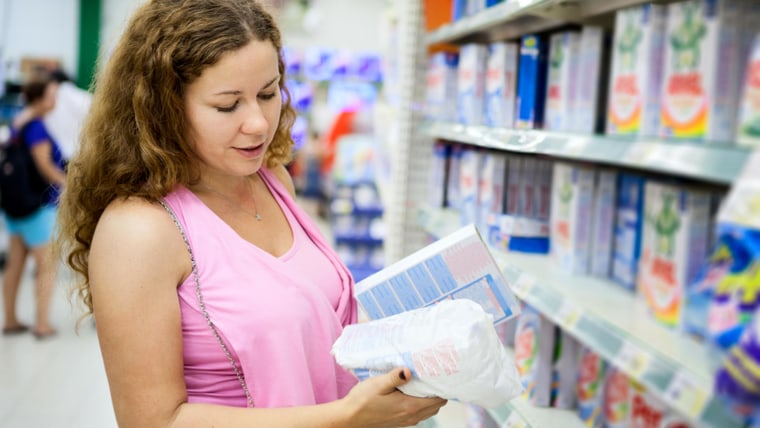 Laundry
When it comes to shopping for natural laundry soaps and softeners, scan the ingredient list for plant-based and naturally-occurring products. Try to kick your fabric softener habit (they get lackluster grades across the board), or use these suggestions while you wean yourself off.
Laundry detergent
Pureturgent comes in three formulations for whites, colors, and delicates and smells amazing!
Seventh Generation natural laundry detergent powder is an unscented perennial favorite among the eco-minded set.
Fabric softener
Ecover fabric softener is a natural, plant-based product that keeps clothes soft and even works on cloth diapers.
Seventh Generation liquid fabric softener is not as thick and goopy as many other natural softeners on the market.
Dryer sheets
Woolzies wool dryer balls are handmade from 100-percent pure wool, and they help quicken drying time. Plus you can add essential oils for fragrance.
GrabGreen wet dryer sheets are made without animal fat or wax and each pack is reusable for up to 64 loads.
Kitchen
Hoping to swap your kitchen cleaning products for something more natural? Look for plant-based ingredients and essential oils on cleaning labels when shopping. Here are some ones to start with:
Dishwashing liquid
Seventh Generation Natural Dishwashing Liquid is simple and widely available.
Mrs. Meyer's Clean Day Dish Soap is super concentrated, meaning you can add some water to extend its shelf life, and it smells amazing.
Dishwasher tabs
Method Smarty Dish dishwasher detergent tabs clean without making a mess, and the grapefruit scent smells great.
Green Shield Organic automatic dishwasher detergent also avoids the mess of a powder, and it comes in a refreshing lemongrass scent.
All-purpose cleaner
BioKleen All-Purpose Cleaner Spray+Wipe uses grapefruit seed and orange essence, and it isn't sticky.
Dr. Bronner's Sal Suds is made with plant-based surfactants, plus natural fir needle and spruce essential oils.
Bathroom
When picking up toiletries for your bathroom routine, stay clear of harmful attractants and synthetic fragrances. That will help steer you toward more natural products. Here are some suggestions:
Shampoo and conditioner
True Nature Botanicals Hair Care Duet is on the pricier side, but it lathers beautifully, has a mildly floral fragrance and leaves hair feeling light and clean.
Evolvh UltraShine Moisture shampoo and conditioner works into a good lather and leaves hair feeling light.
Deodorant
Lafes Natural Deodorant Spray has a subtle smell — but it needs to be reapplied throughout the day.
Fat and the Moon Deodorant Cream has a texture that will take some getting used to, but the coconut oil-baking soda-arrowroot combo will keep you feeling fresh.
Body lotion
People for Plants Organic Moisturizing Body Cream is soft and hydrating without feeling too heavy, and the coconut-grinko scent is delightful.
Elemental Herbs All Good body lotion has no nanoparticles, and it comes in sweet-smelling coconut or lemongrass.