There's nothing quite like decorating for the holidays and seeing a room transformed into an atmosphere of seasonal cheer. However, as anyone knows, it can quickly break your budget if you're not careful. Thankfully, there are ways around it — you just need to know where to look! From door to mantel to table to tree, style expert @ChassiePost shows us how to decorate for the holidays by pointing us in the direction of affordable accents and accessories.
Door Decor
1. Monogram Door Decor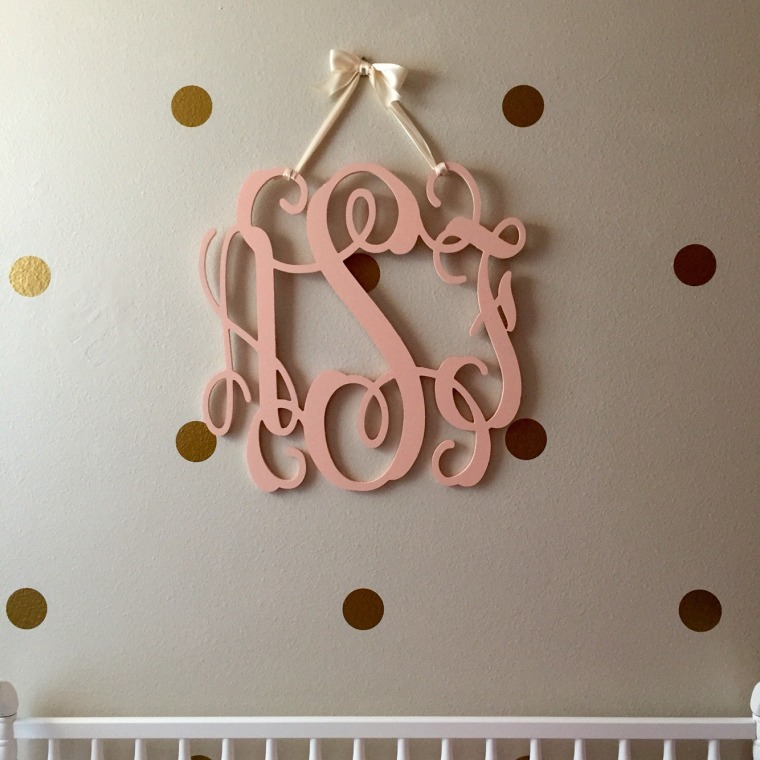 This unpainted wooden monogram is a great way to personalize your door for year-round. Starting at $17, you can paint it any color and even add a bit of glitter to sparkle up your hallway. This decoration can be ordered at NeedMoreHeart.com.
2. Glitter Deer Bust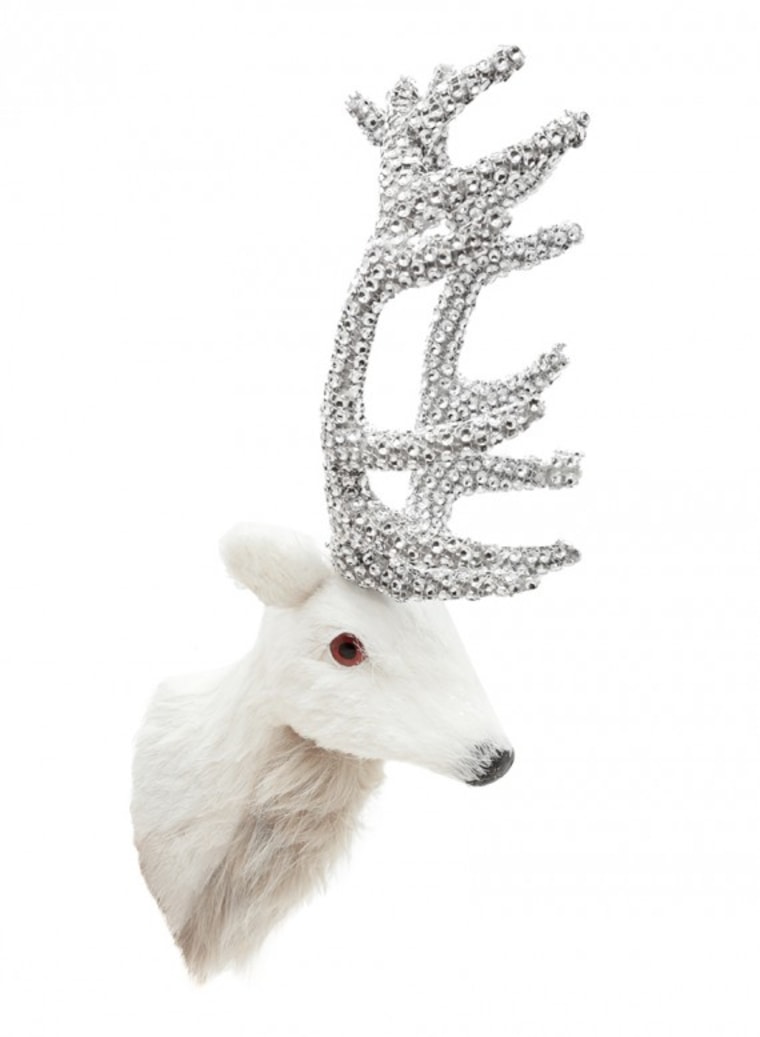 Little animals are a huge decor trend and this deer head is quick and easy to hang up in a doorway. It comes with a little wire loop that goes right on a hook on the wall. This deer can welcome guests by adding some cheer and sparkle in your house! Between $20 to $35, this deer head is found online at Jamali Garden.
3. Sequin Wreath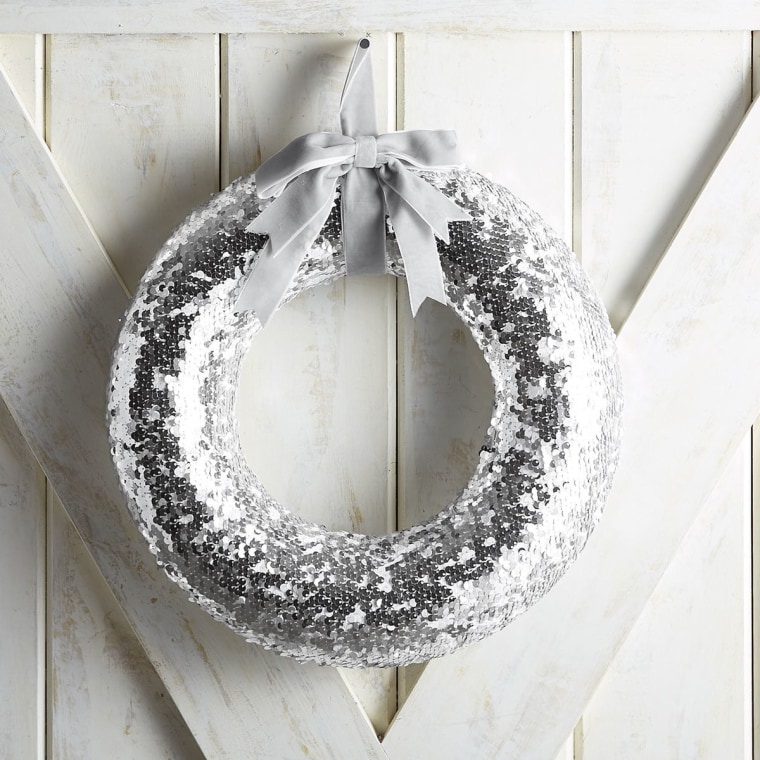 Bring a sparkle into your home for the holidays with this sequin wreath! Sequins are one of the biggest trends in fashion this season and it comes ready to hang with chic grey velvet ribbon. For $23.96, not only is this wreath great for the holidays, but it's also perfect decoration for New Year's Eve! This wreath can be purchased at Pier 1 Imports.
Centerpieces
4. Use feathers!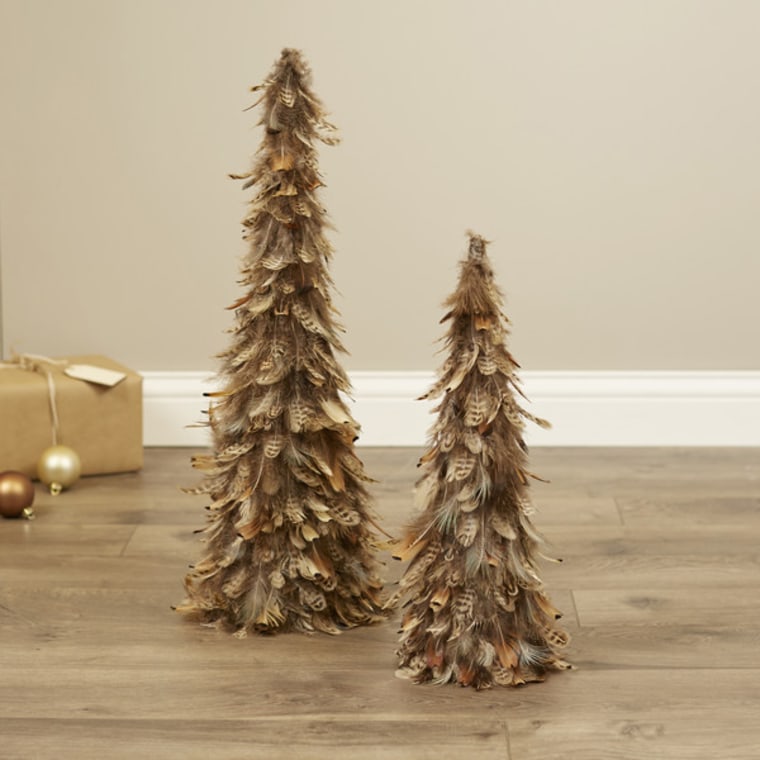 The most glam way to decorate for the holidays? With feathers, of course! It's one of the most dramatic and easiest centerpieces that you will ever make. Plus, unlike flowers they last forever and are much more affordable! Try making a feather arrangement by getting a ton of different colored feathers and arranging them in a silver vase. We are especially loving the feathers that are dipped in gold and silver. If you don't have time to get the feathers, buy a ready-made feathered tree from Birch Lane for only $36.
RELATED: 25 of the most creative 'Elf on the Shelf' displays
5. DIY Mod Cone Trees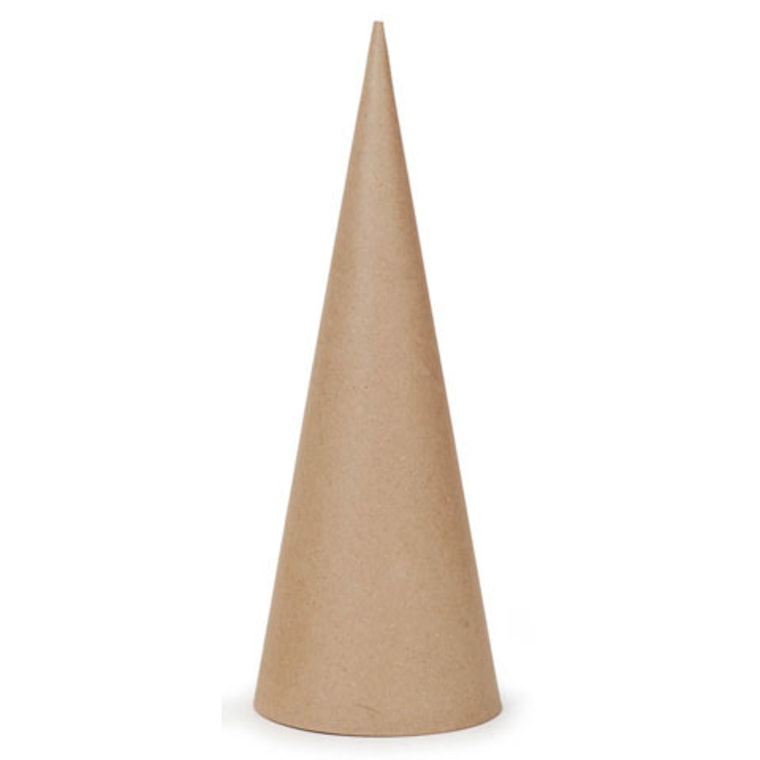 Buy a cone starting at $3.19 and cover it with your favorite wrapping paper for a trio of re-usable trees. This mod centerpiece is a super easy DIY and can be purchased at the Country Porch.
Tablescapes
6. Faux Fur Placemats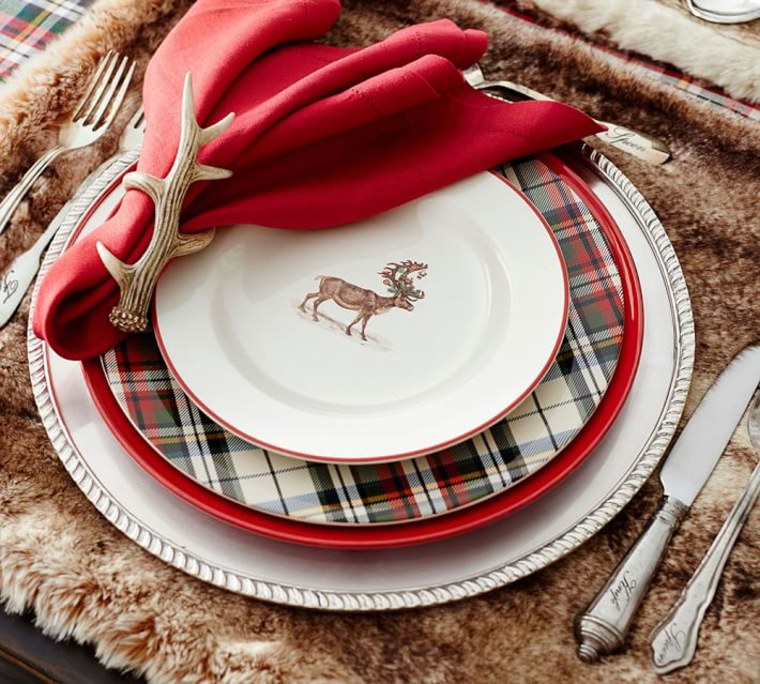 Faux fur isn't just for wearing! It can now be used as a glamorous place mat during the holiday season! And it's so easy to DIY! All you need is some faux fur fabric and a pair of scissors. You can also find these luxurious placemats ready made at Pottery Barn for $21.95.
7. Serving Trays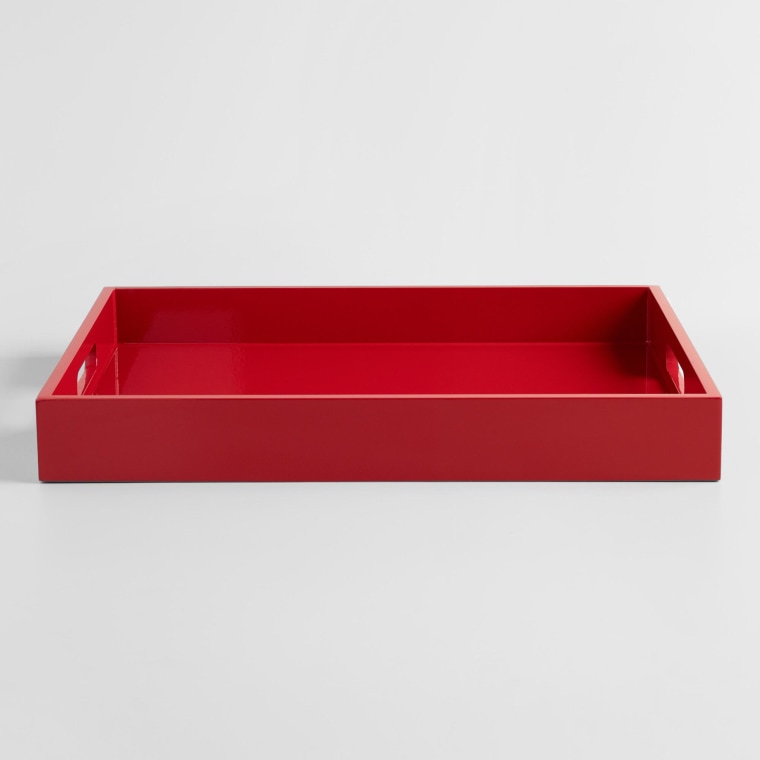 If you are having a big group over for your holiday dinner, don't worry if you don't have a table big enough for all. Have yourself a movable feast with these green and red serving trays. These trays are from World Market for $25, but you can also dress up any tray you may have at your home with a cute, festive ribbon tied onto the handles.
Tabletop Trees
8. DIY Mason Jar Tree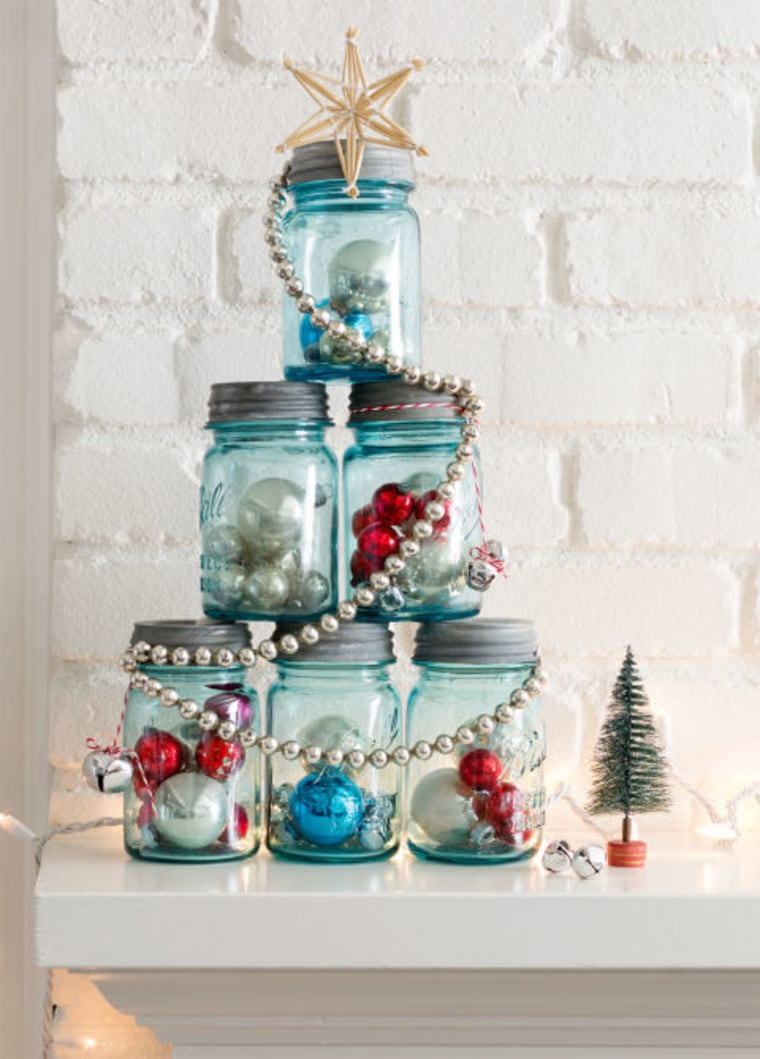 Inspired by Country Living, this idea's perfect for a mantle or entry table. Get six mason jars and fill them with small ornaments, tinsel, greenery, and any other item that helps bring the holiday spirit to your table. Then, assemble the jars into a pyramid and wrap it with a shiny garland. Don't forget to top it off with a star.
9. Butterfly Mini Tree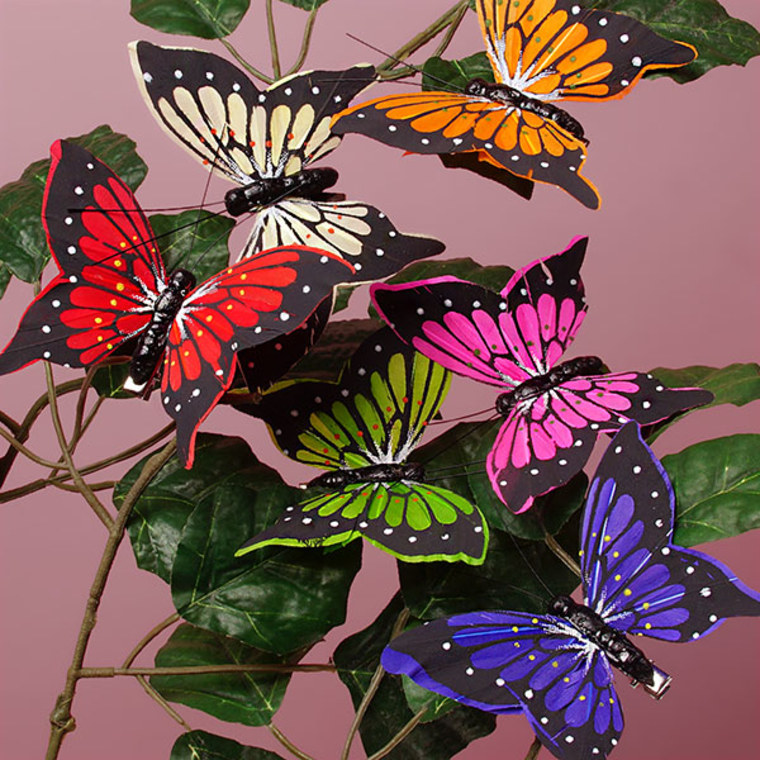 Brighten up your tree this season with faux butterflies! Add a mix of these colorful faux butterflies along with silver ornaments to a white tree. Paper Mart has these faux butterflies for $4.50 to $9 for a set of 12.
RELATED: 11 holiday decorating ideas to steal from Joanna Gaines
10. Tassel Tree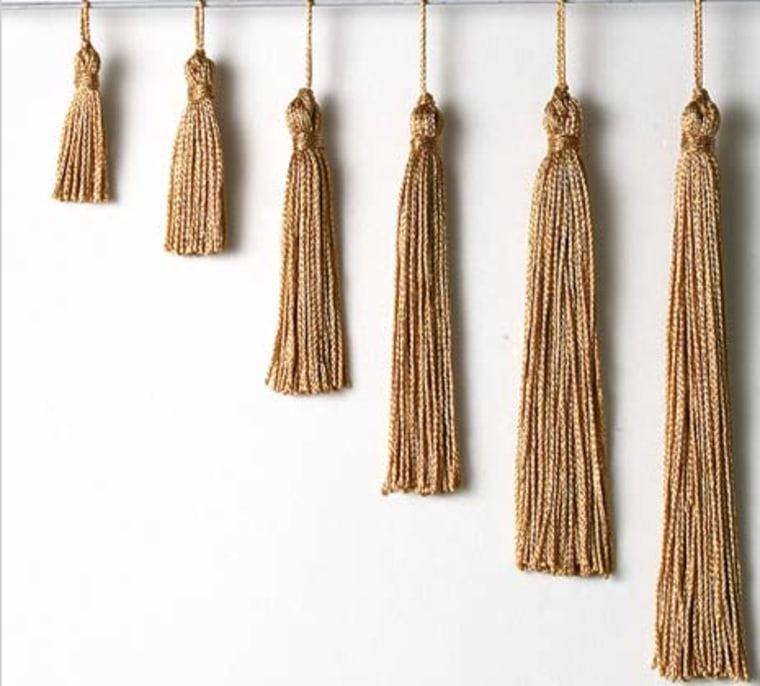 Tassels have been one of the biggest trends in both home and fashion this year so why not use tassels as ornaments? You can hang these colorful tassels on any kind of tree or branch. At $25 for a set of 36 from Tassel Depot- you can't beat it for a super-fashionable ornament!
Bonus Decorating Ideas
11. Candles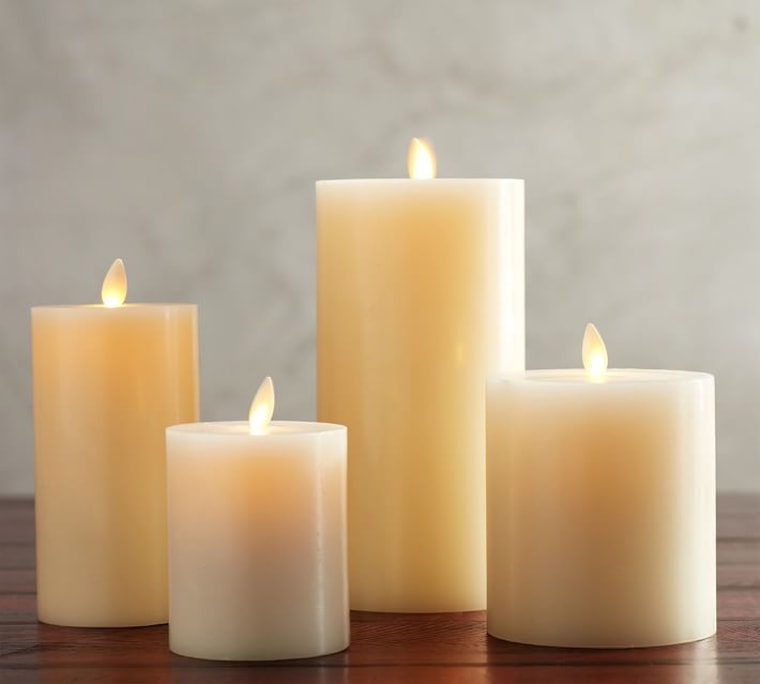 These are your next-level battery operated candles. You don't have to worry about having a warm glow of candlelight in your home during the holidays. Made of real wax, you can use these candles again and again starting at $49.50 at Pottery Barn.
12. Moss Tabletop Animals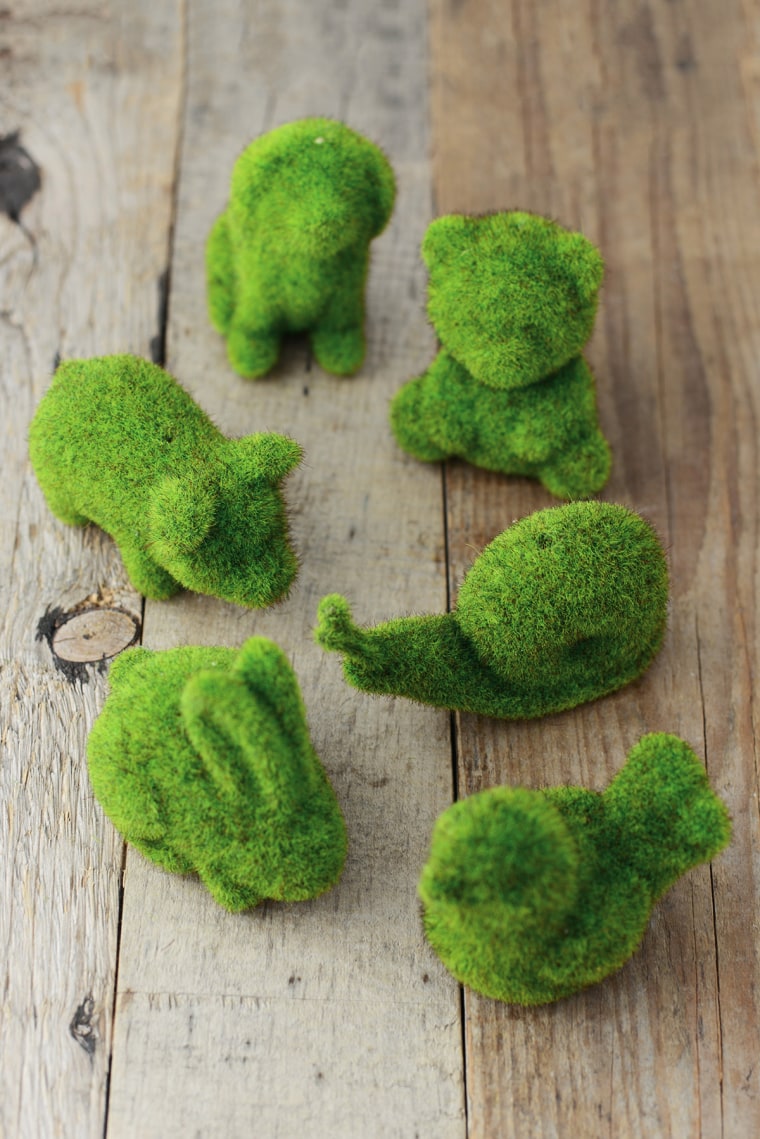 These fun, little critters are just the perfect amount of cuteness to add to your holiday tabletop! Just add a little red ribbon to them to make them festive. These moss animals can be used to hold place cards or just jazz up your table. Get them as a set of six for $19.97 at Save On Crafts.
13. Grapevine Deer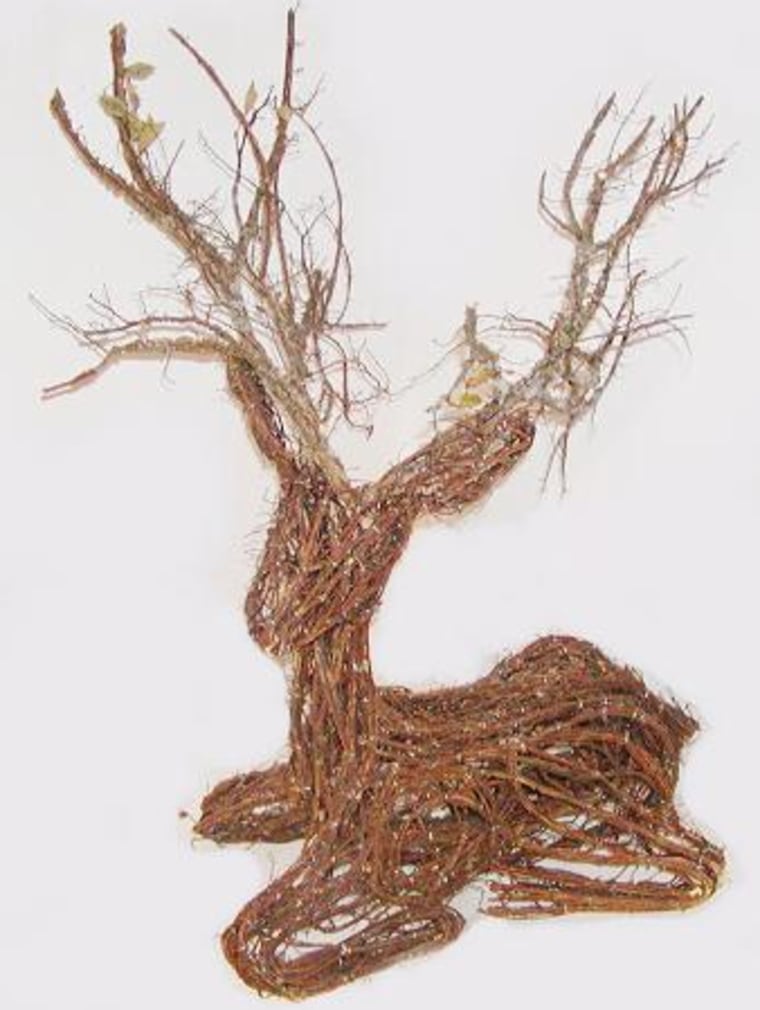 What a nice surprise to see a beautiful and rustic little deer hanging out on your front porch or next to your tree... With a little ribbon or wreath around the neck he instantly becomes a reindeer! This deer is 30" and retails for $47.96 at eGrapevineStore.com.
14. Glitter & Metallic Pine cones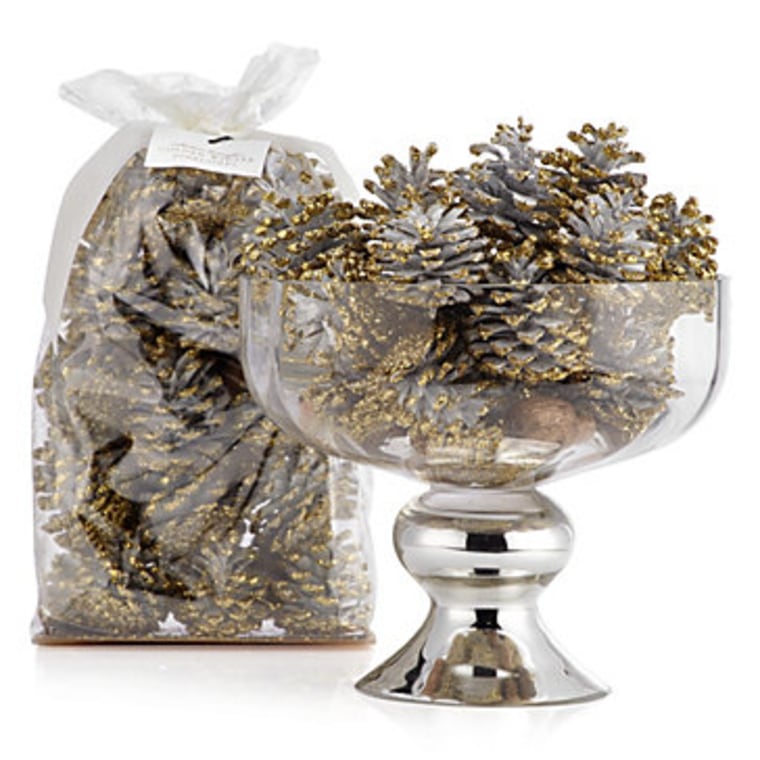 Use these glitter pine cones to bring an outdoorsy look to your table. Display them in a clear bowl, strewn across a table or used as ornaments. For just $19 at Z Gallerie, it's an easy way to add a splash of silver or gold to your holiday table.
15. Mad for Plaid!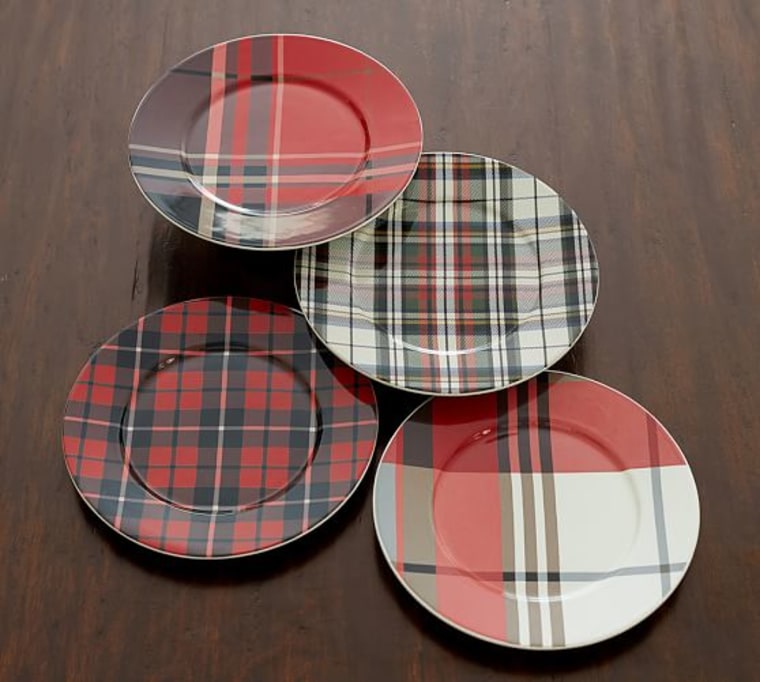 We are mad for plaid this holiday season and are loving these patterned salad plates. Plaid is a perfect way to bring a cozy and welcoming feeling to your holiday dinner. They even having matching napkins! For a set of four, the napkins are $28.50 and for a set of four, the plates are $39.50. Both the plates and napkins are at Pottery Barn.