Planning to dye eggs this Easter? As the white oval-shaped blank canvas stares back at you while you prepare to decorate, consider one of these creative ways to spice up your DIY session. They're fun, crafty and will certainly impress all who spot them.
1. Party time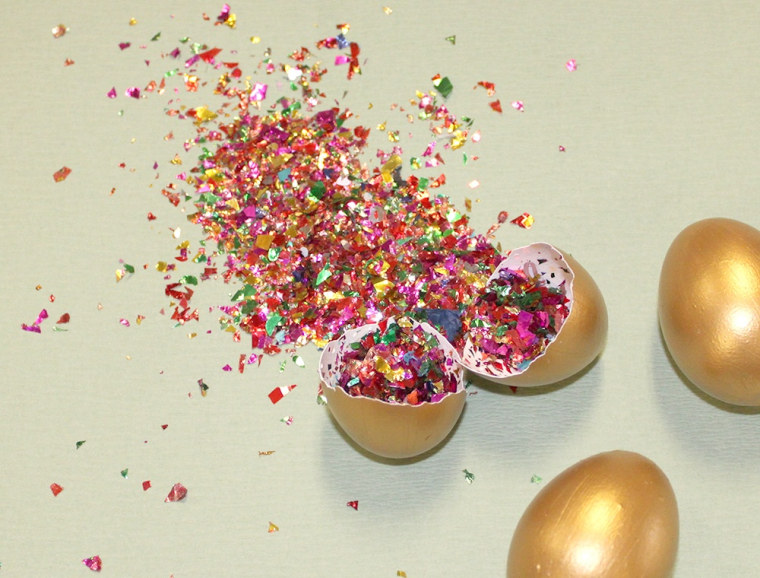 They say it's what's on the inside that counts, and this project is a shining example of that. Surprise your friends and family by using this trick to fill your eggs with confetti. Gold eggs are pretty, but gold eggs filled with sparkle are something to celebrate. See the tutorial at Beau-coup.
RELATED: Make these simple chick pops and 3 more Easter DIYs with your kids
2. Express yourself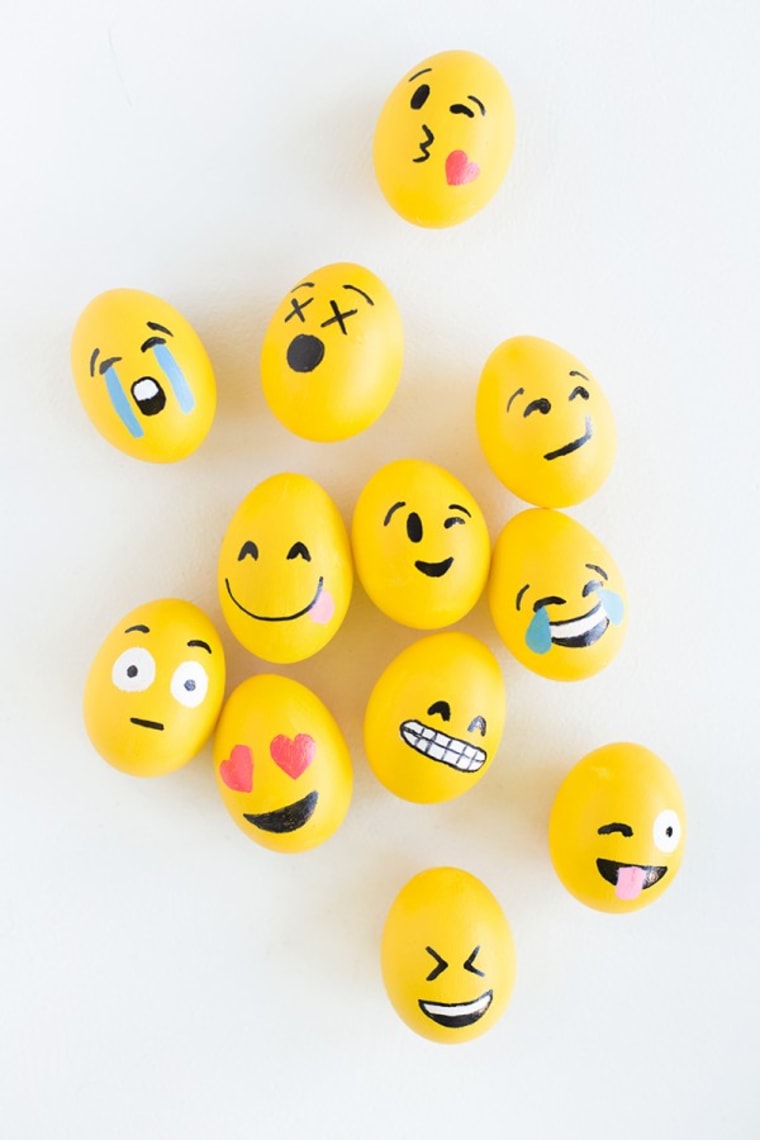 A picture is worth a thousand words, and it sure does fit onto an egg a lot easier. Show how you really feel with these adorable emoji eggs made with craft paint and markers. See the tutorial at Studio DIY.
3. Decoupage design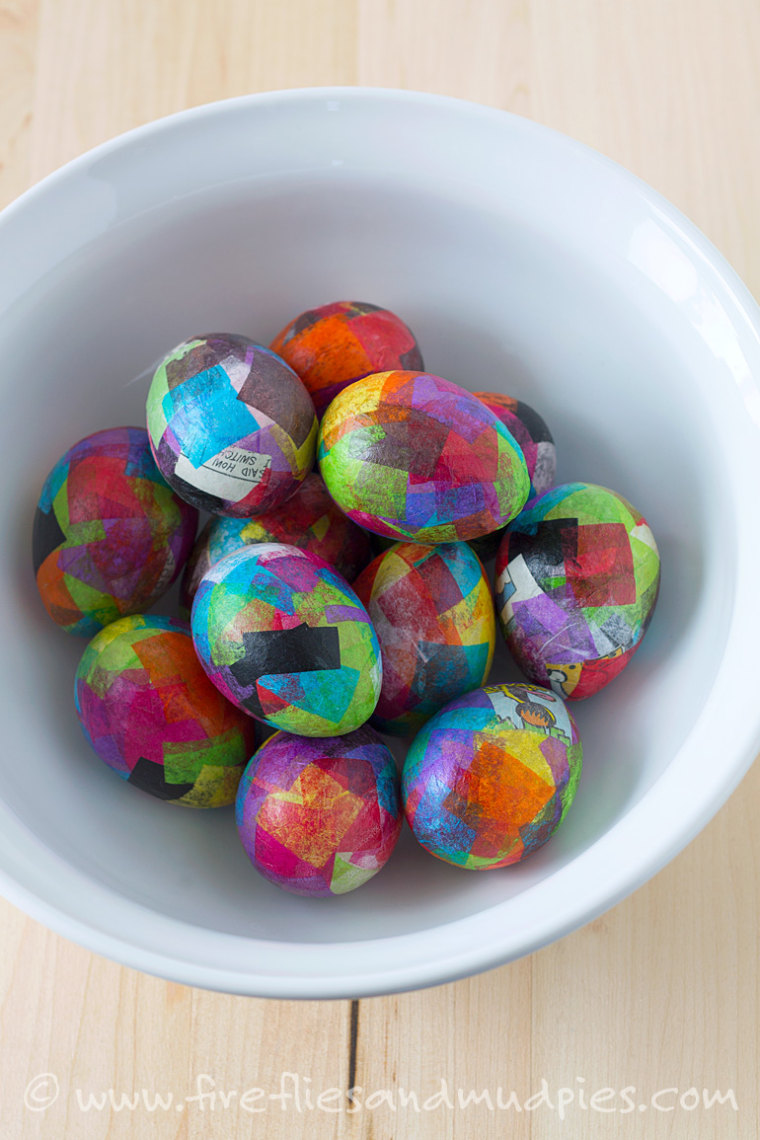 Brightly-colored tissue paper is the main ingredient for these vibrant paper-mache eggs. The blogger spent an afternoon making them with her kids and admitted it was a little messy, but that's what makes it fun! See the tutorial at Fireflies & Mud Pies.
4. We all scream for ice cream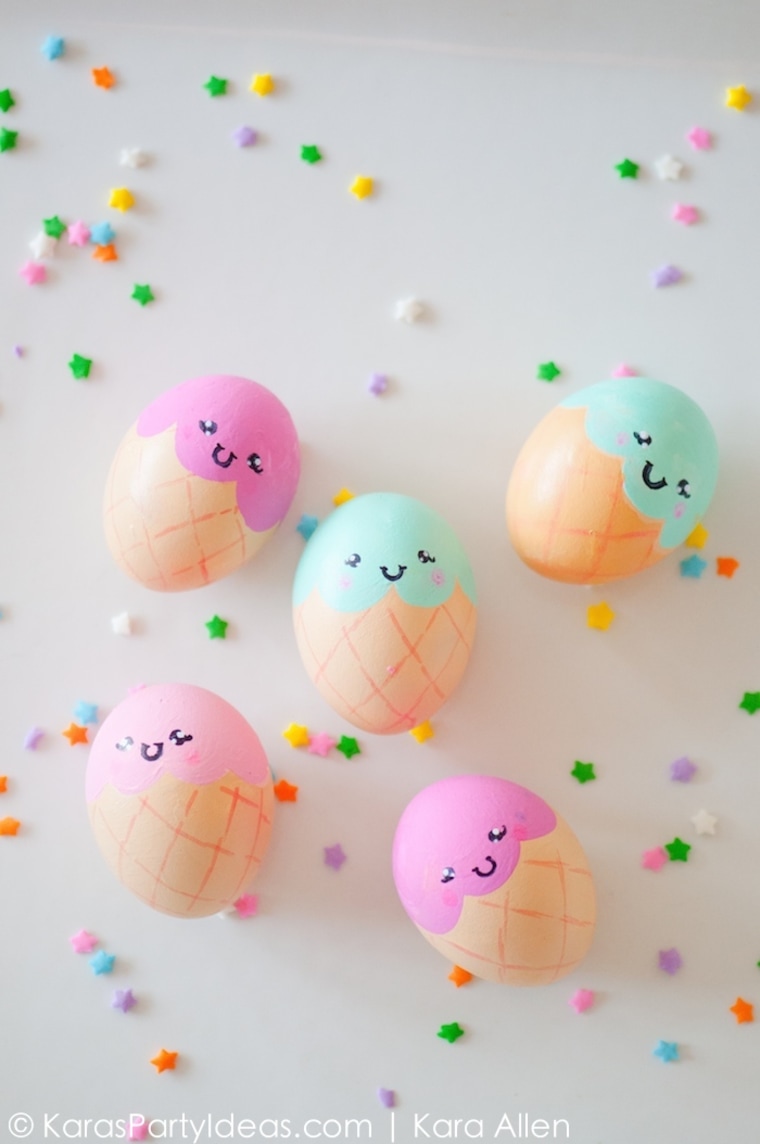 The best part about spring is that the weather is starting to turn warmer, and that gets us thinking about ice cream. These adorable dessert-inspired eggs are the perfect project to welcome the higher temps! See the tutorial at Kara's Party Ideas.
RELATED: Weekend DIY: 6 DIY Easter decorations — including one that's free!
5. Tiny garden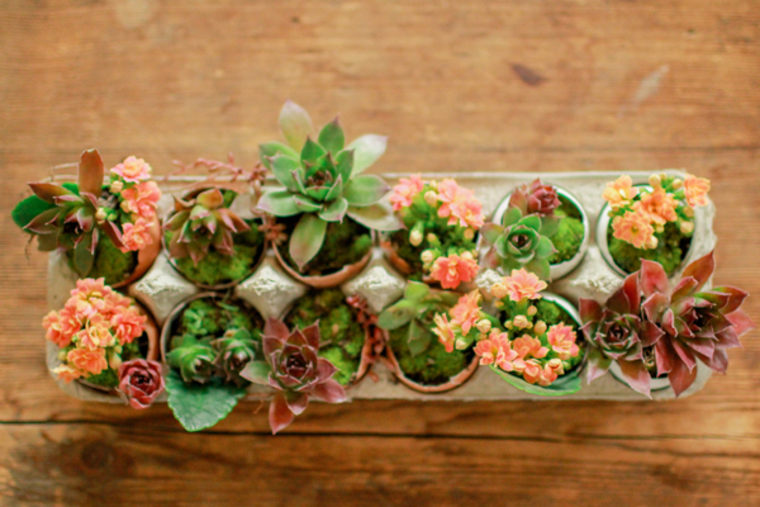 Who says you have to keep the eggs in tact when creating your Easter masterpiece? Cut the shells in half and fill them with miniature flowers and succulents, and you'll have the cutest (and smallest!) garden on the block. See the tutorial at Le Robin's Nest. (Photo Credit: Megan Robinson)
6. Crafty carrots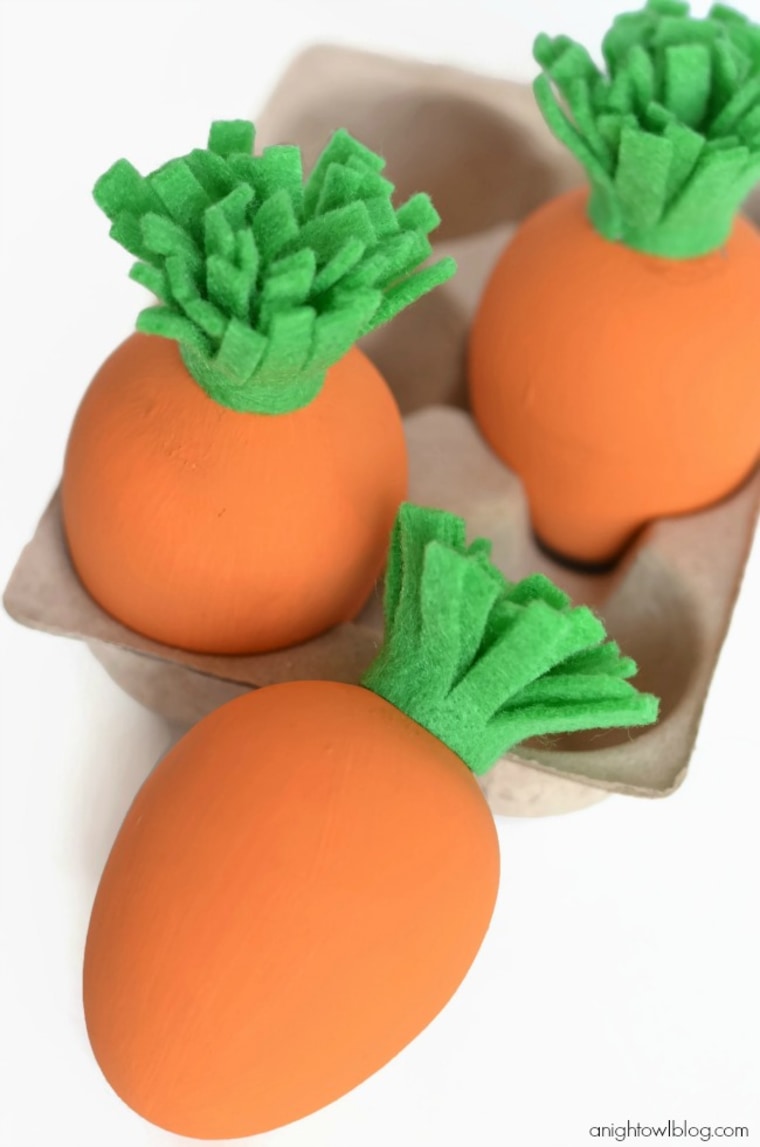 These eggs are inspired by the Easter Bunny's favorite food, and they're very simple to make. Just grab some orange paint and green felt. See the tutorial at A Night Owl.
7. Marble masterpiece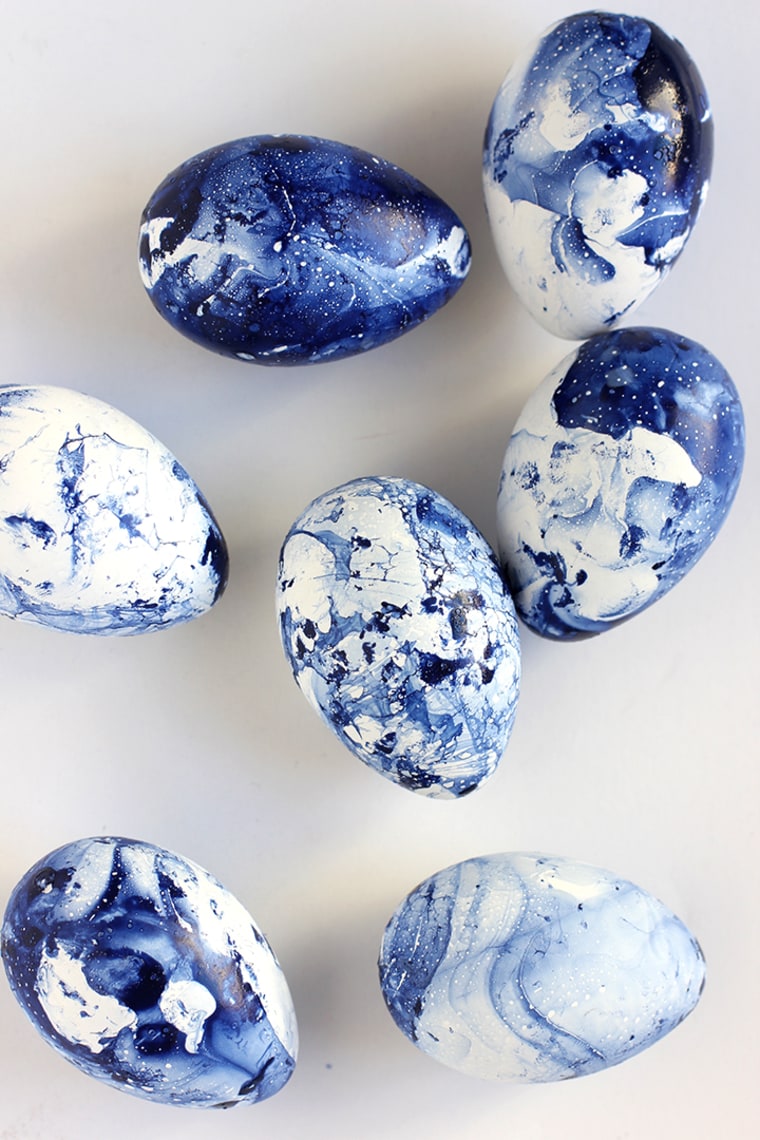 These marble indigo eggs remind us of blue and white porcelain pieces — elegant and sophisticated. The secret supply is blue nail polish. See the tutorial at Alice & Lois.
8. Gorgeous and glittery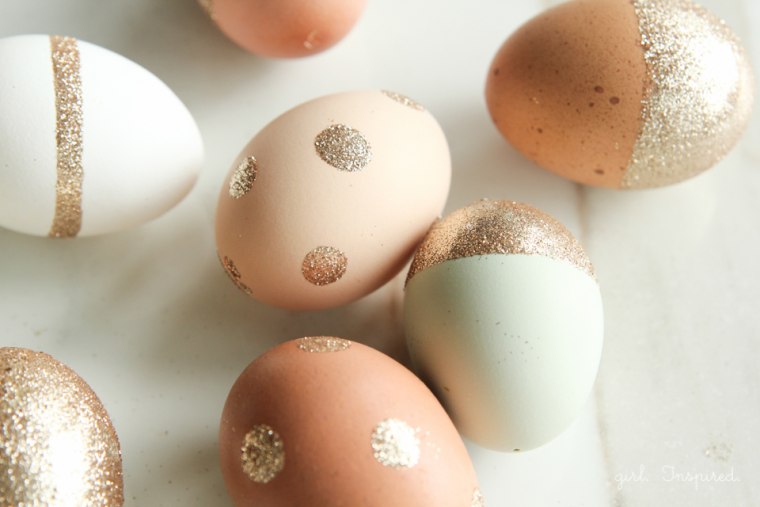 Talk about glam! These eggs are beautifully decorated with polka dots and stripes of glitter for a shimmery effect. See the tutorial at The Girl Inspired.
RELATED: Last-minute DIY Easter baskets inspired by Pinterest
9. Winning with watercolor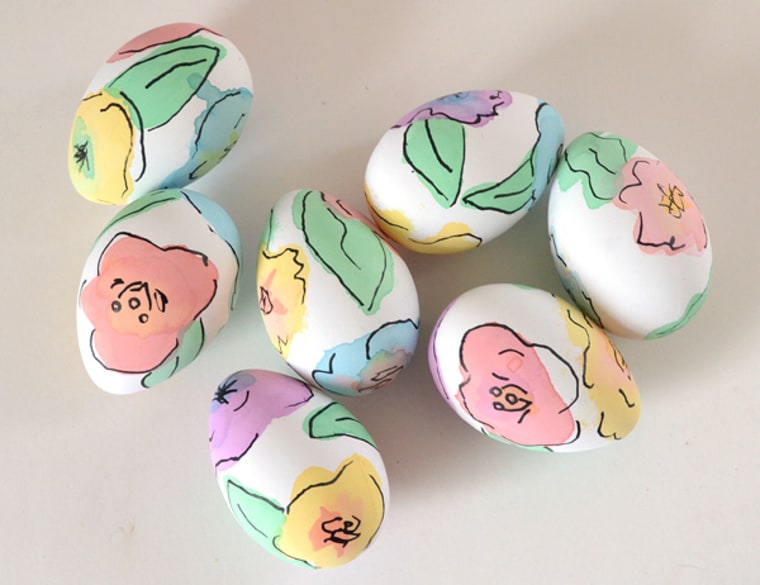 The best part about these floral eggs is that you don't have to worry too much about messing up because they are perfect in their imperfection, notes the blogger. See the tutorial at Dream a Little Bigger.
RELATED: Metallic eggs and 8 more chic Easter D-I-Y decorations
10. In a galaxy far, far away…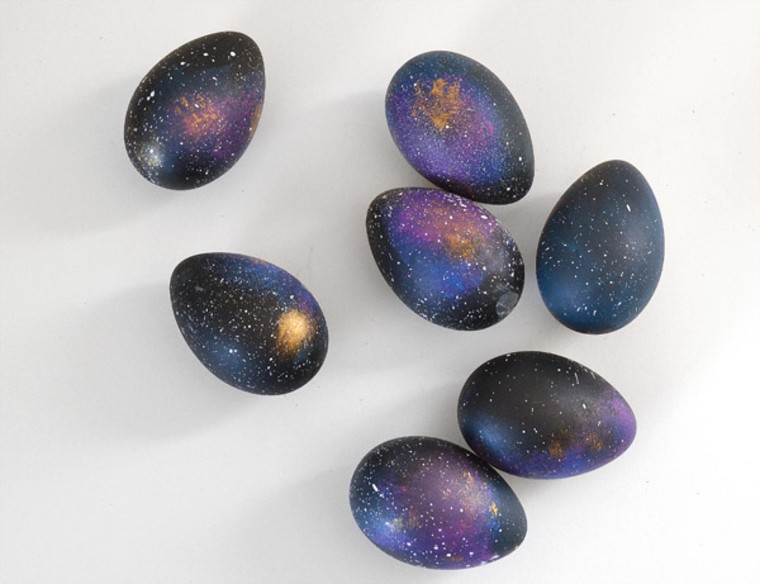 If your kids (or you!) are really into space, these eggs are the perfect project. Thanks to some simple color-layering techniques and a fun splatter-paint session, you can really achieve a look that's out of this world. See the tutorial at Dream a Little Bigger.
11. Flower crown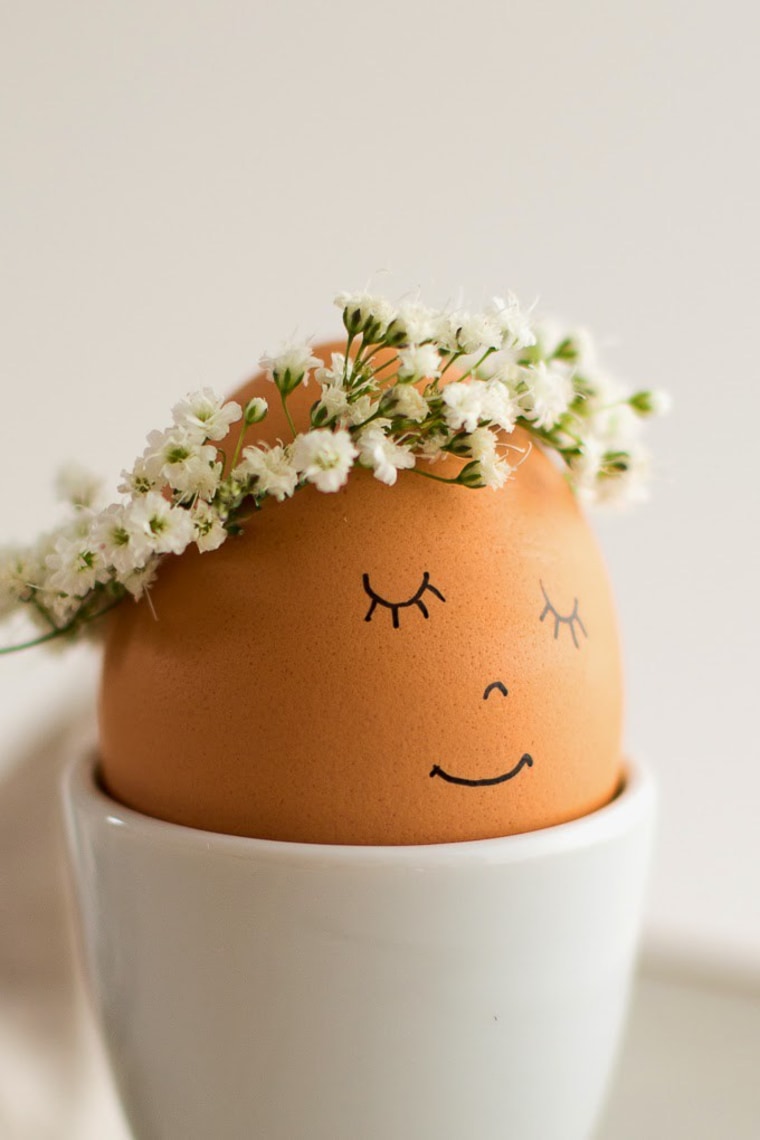 In one of the sweetest-looking eggs we've seen, this blogger was able to create a very trendy flower crown using some wire and baby's breath. See the tutorial at Flax & Twine.