There's nothing more frustrating than frantically flipping through drawers filled with loose cords in the hopes of finding the one you actually need to charge your device. And once you've found it, there's the miserable chore of detangling. Ugh!
Well, TODAY Home has some good news — you'll never have to go through that annoying process again! Here are four simple steps to help you tackle your junk drawer and (finally!) get organized. The best part is, you really only need one object to complete this super easy project.
You can see how to make this simple hack in this video.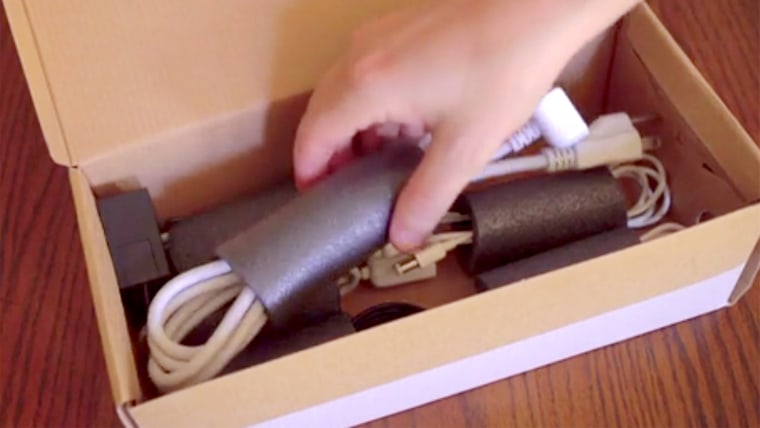 Follow the steps below and you'll find yourself asking how you ever lived without this trick.
1. Pick up some foam pipe insulation.
2. Trim the insulation to the length of your wrapped cord.
3. Insert the folded cord into the tubing and you'll have a tangle-free solution for re-packing.
4. Use an old shoe box to keep everything together and organized.
If you want to keep it really simple, you can also use an old toilet paper dowel or paper towel roll instead of pipe insulation.
You can even use this trick to organize corded appliances, like hair dryers and curling irons. Simply wrap the corded end into the insulation tube and store. Your bathroom will be an organized paradise in no time!