In most houses, the kids' room is a source of messy chaos, but for Molly Guy, the kids' room is a creative oasis.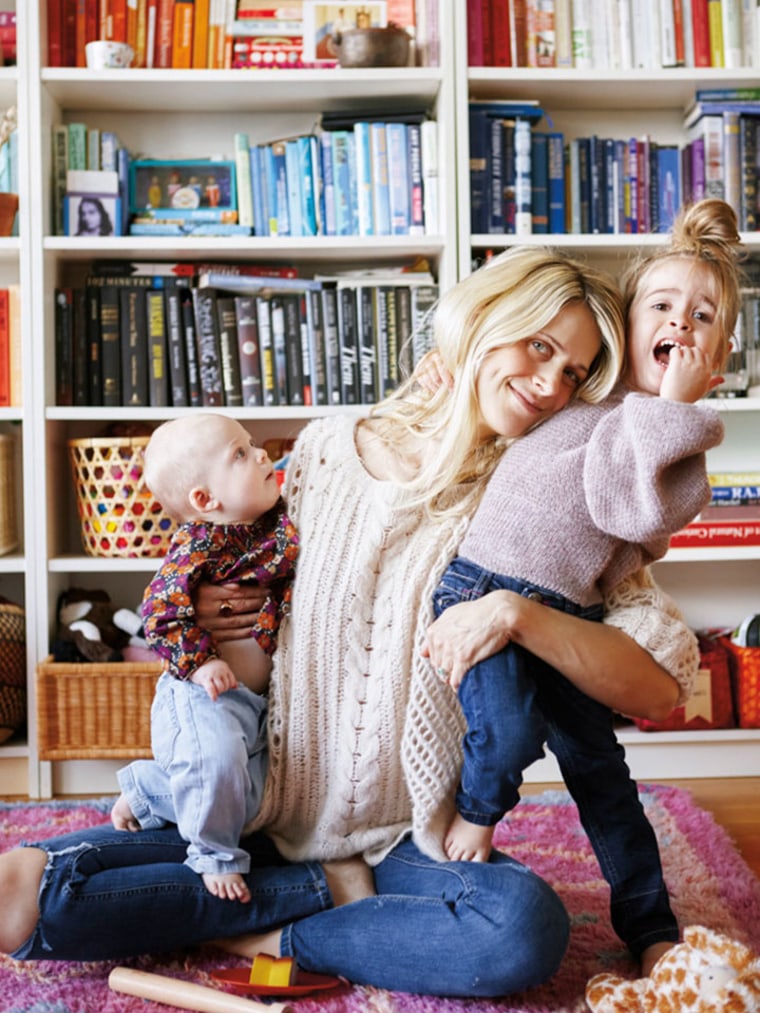 Guy is the executive weddings editor at Domino magazine and owner of Stone Fox Bride, so it may come as no surprise that her kids' room features everything from rainbow designs to sheepskin rugs to fun, printed wallpaper.
One thing is for sure, Guy's kids (Sonny, 5, and Coco, 2) know where they can find comfort and fun.
"I was really keen about managing the organization of the room," Guy told TODAY Home. "While also creating a beautiful kind of ethereal playground feel."
RELATED: Make way for triplets! Nursery makeover leaves couple in tears on TODAY
Ethereal may just be the best word to describe it. Guy's family of four is based in Brooklyn, but looking at the room feels like being whisked away to a magical land.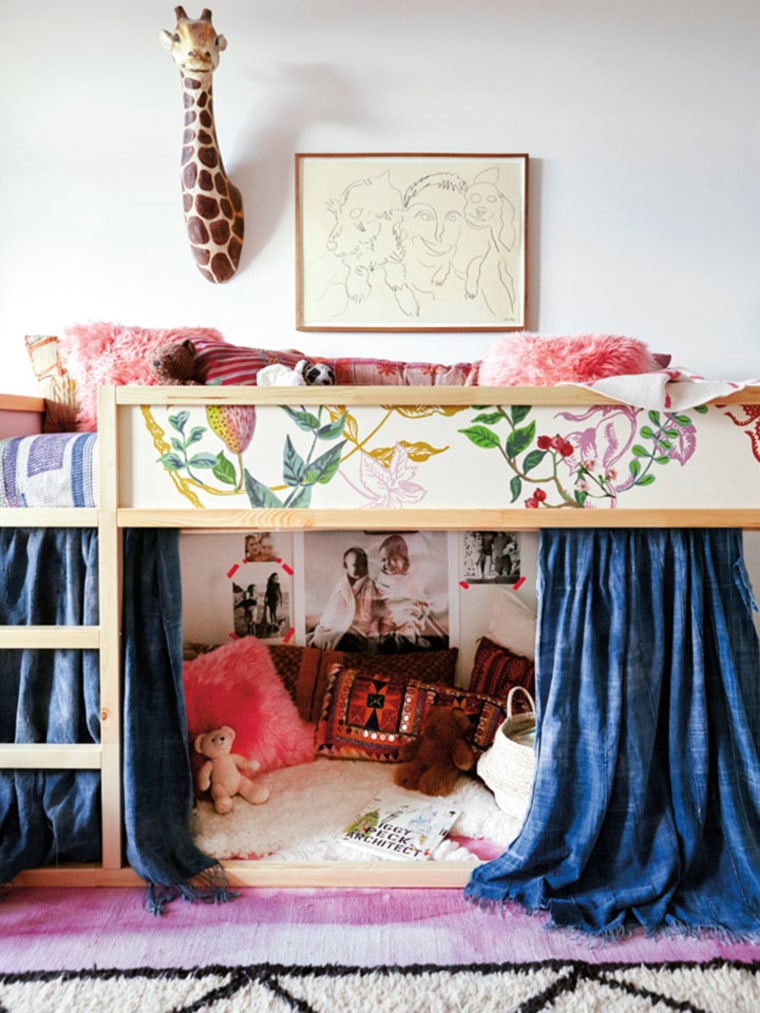 The idea was born out of necessity. Guy and her husband were expecting their second child and had no intentions of moving out of their two bedroom abode.
"I had no idea how I was going to fit two kids in one room in a in a small apartment," said Guy.
RELATED: 18 things I wish I'd known before decorating my nursery
When Coco was 5 months old, Guy made the decision to downsize her and her husband's bedroom from the master so that the kids could have the larger space.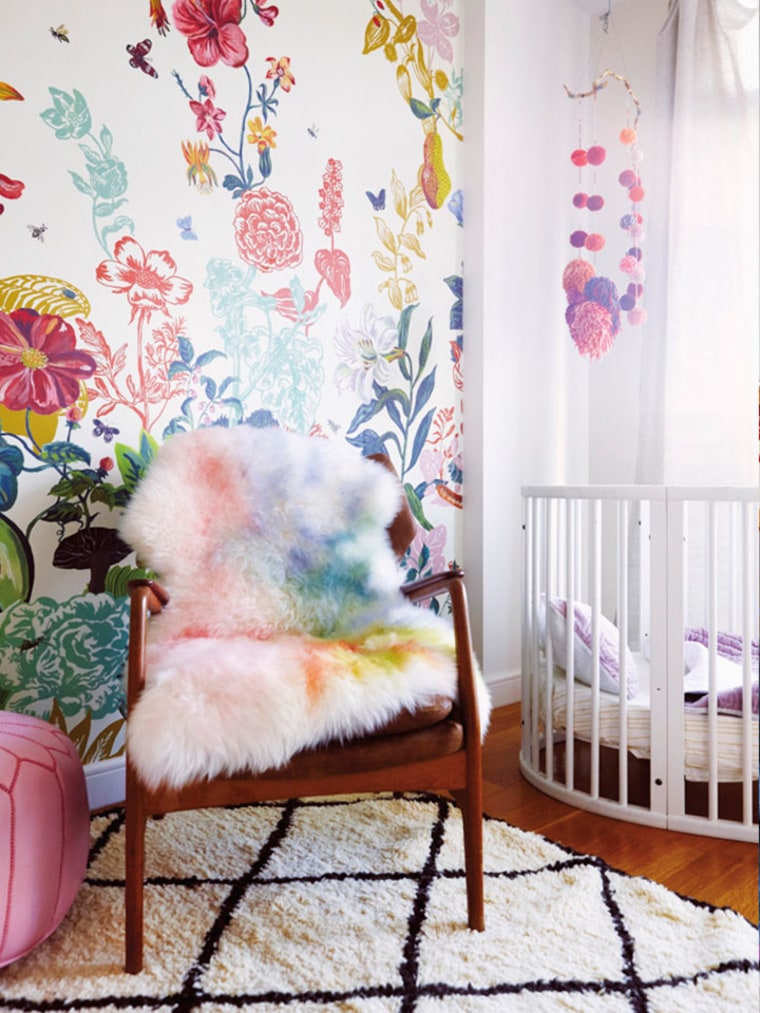 "My husband was not happy about it at first," said Guy. "But we're old and we work all day and the only thing we do in our room is sleep — the kids need space."
RELATED: At Home with TODAY: Jenna Bush Hager takes you inside daughter Mila's nursery
So Guy set about transforming their formerly all-white bedroom into a colorful kids' space, starting with beautiful wallpaper, her favorite feature in the room.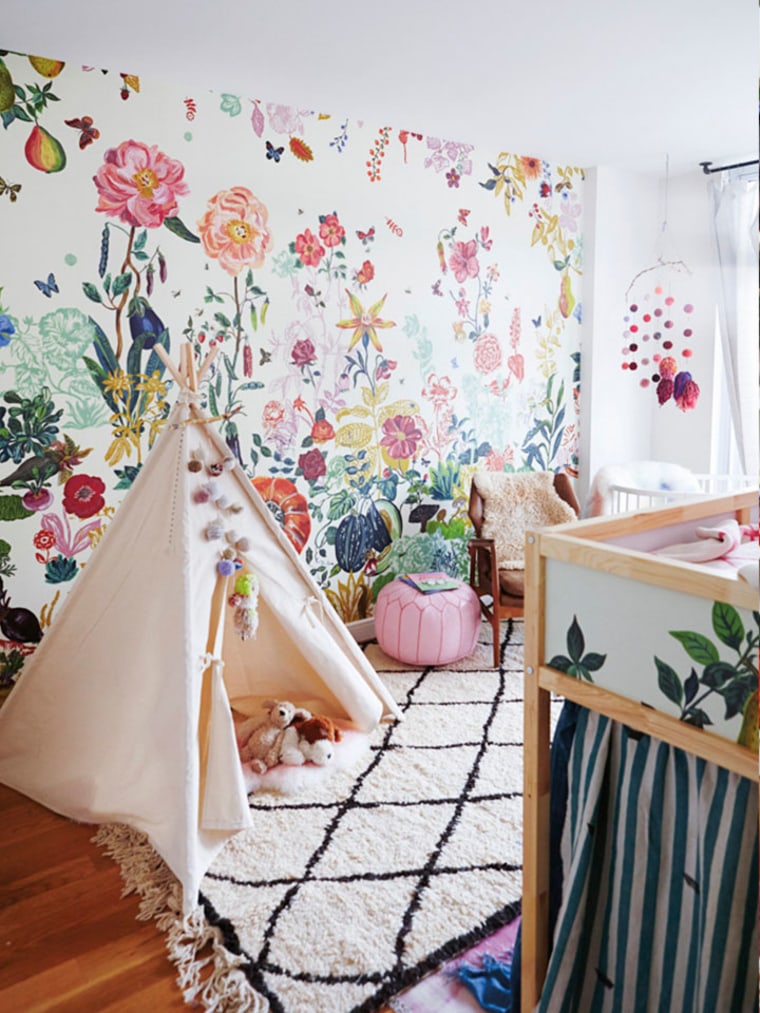 "I originally saw the wallpaper in a friend's apartment," said Guy. "I have a few friends whose design sense I truly love and respect, and when I saw that [wallpaper] I needed to find it."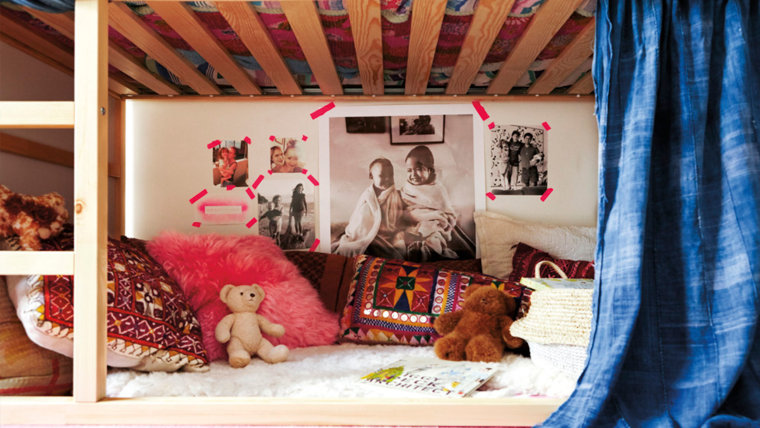 Guy also has an amazing, cost-effective idea for kids' rooms that can be updated frequently.
"One thing that I suggest buying is hot pink tape," said Guy. "It occurred to me that I have all of these favorite photos of my kids but they never get to see them – so I use the pink tape to pin the photos on the wall."
It's such a fun, easy and inexpensive hack that could personalize any space.
If you're interested in transforming your own kids' space, here are a few temporary wallpapers to try.
1. Watercolor Floral Removable Wallpaper, starts at $79, AccentWallCustoms Etsy Shop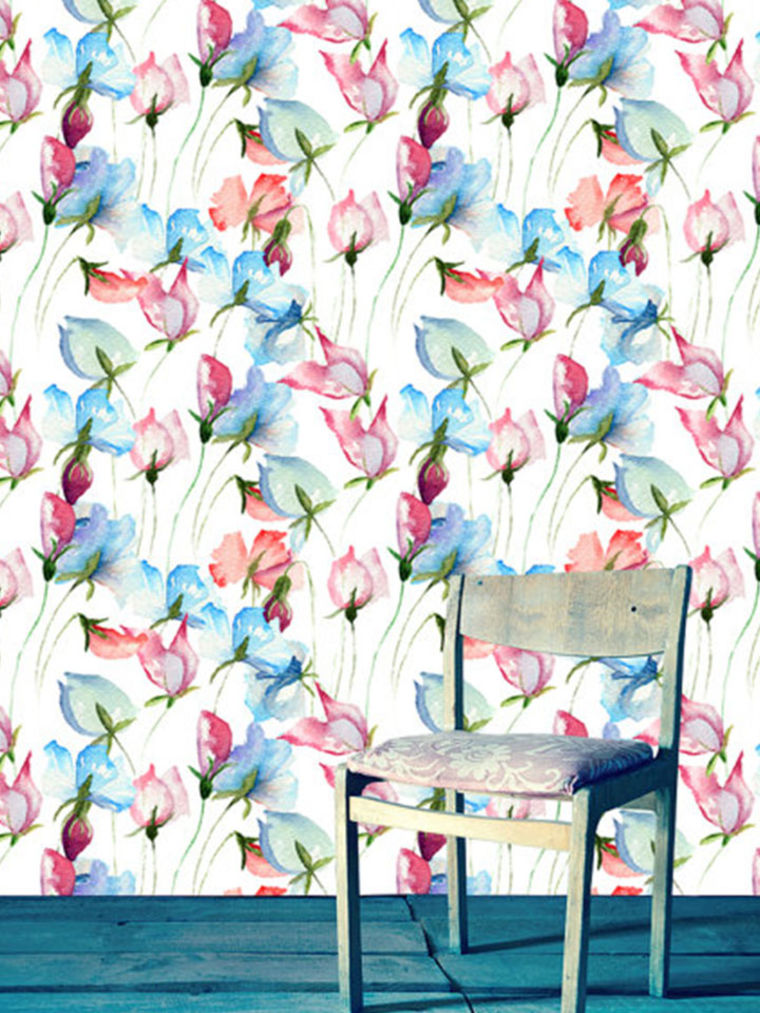 2. Watercolour Poppy Flower Print Temporary Wallpaper, starts at $38, WallfloraShop Etsy Shop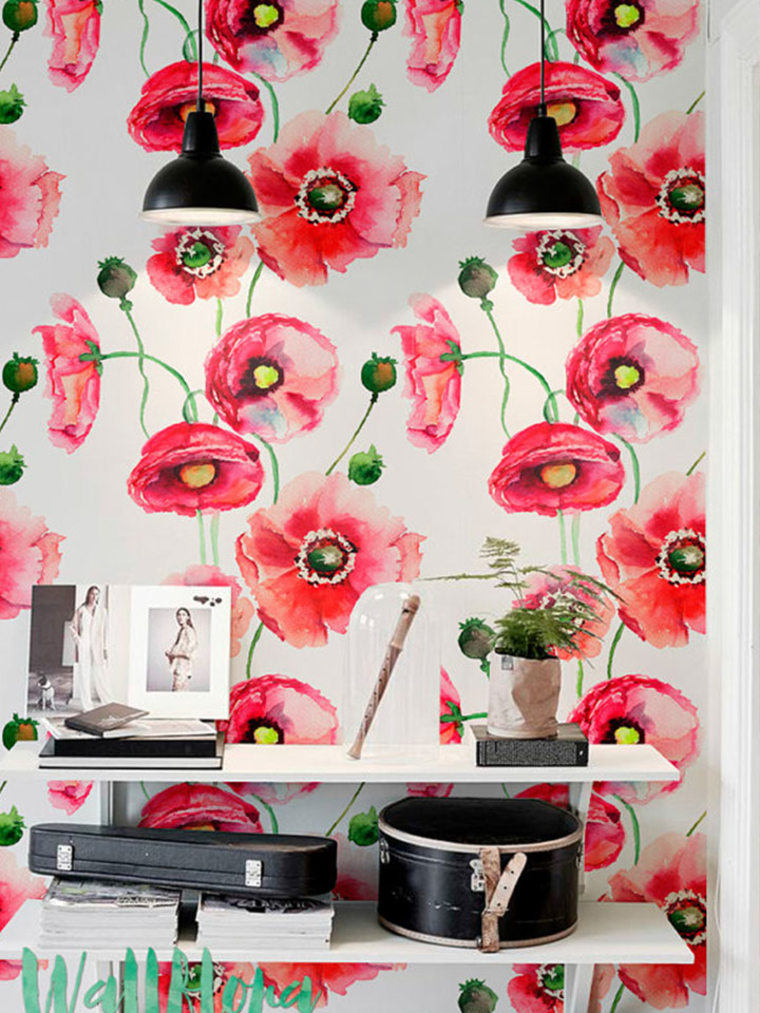 3. Dressed-up Deer Pattern, starts at $34, KidsColoray Etsy Shop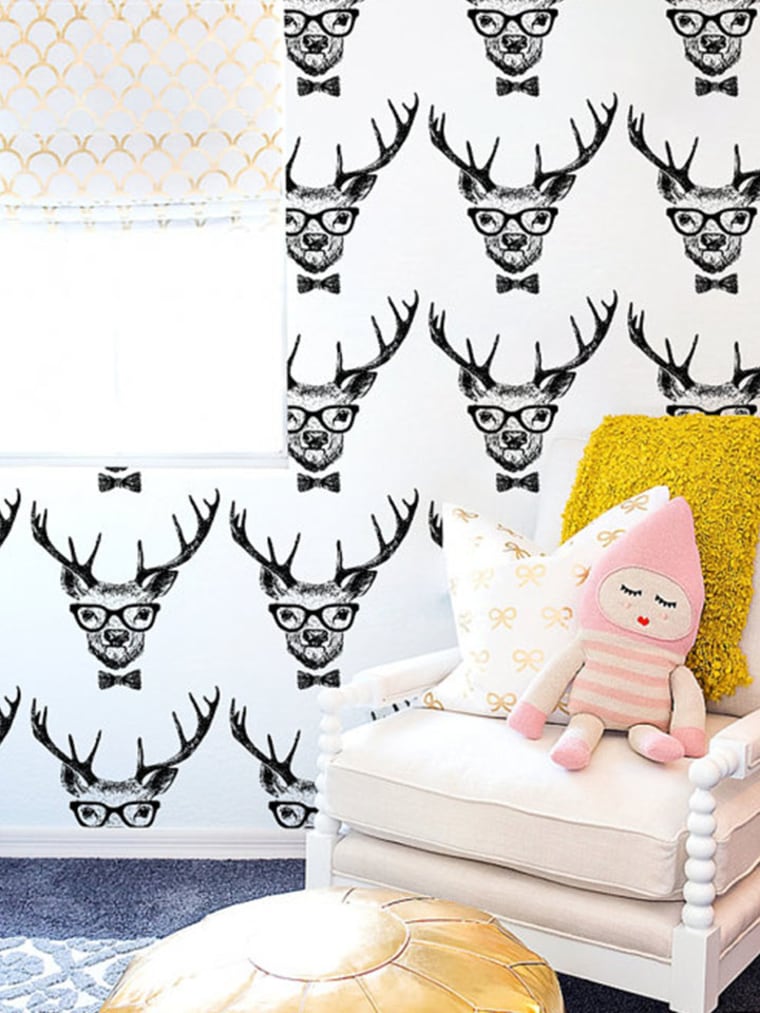 4. Cute Cars, Trucks, and Airplanes Pattern, starts at $24.99, iinky Etsy Shop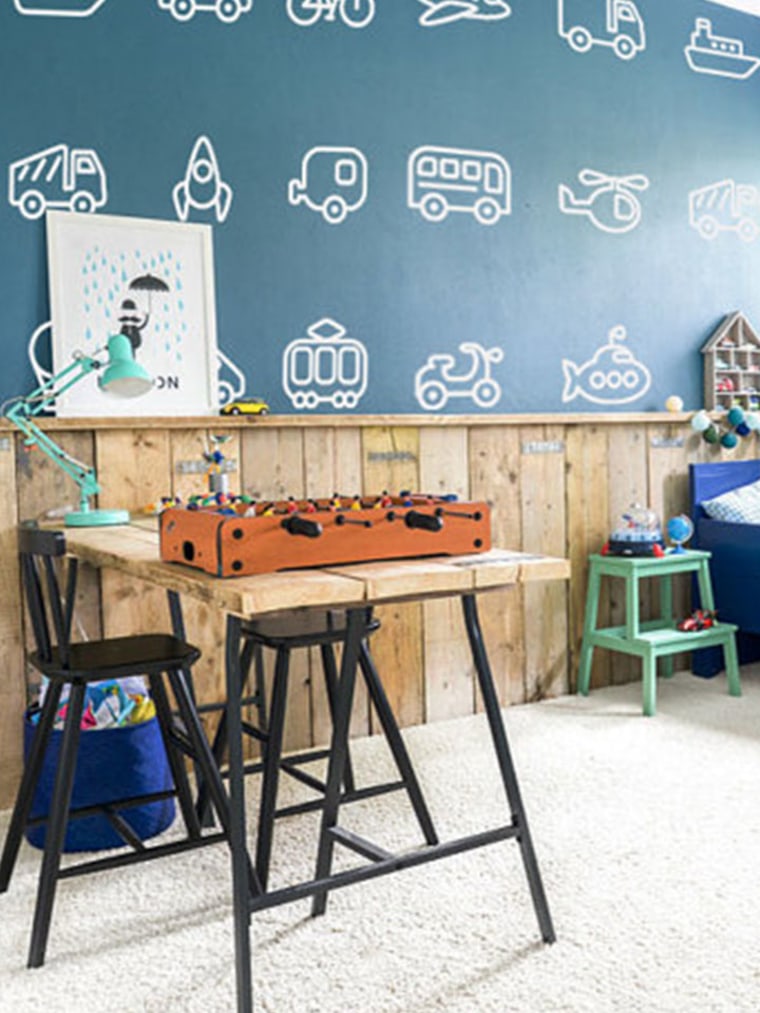 5. Feather Temporary Wallpaper, starts at $38, BohoWalls Etsy Shop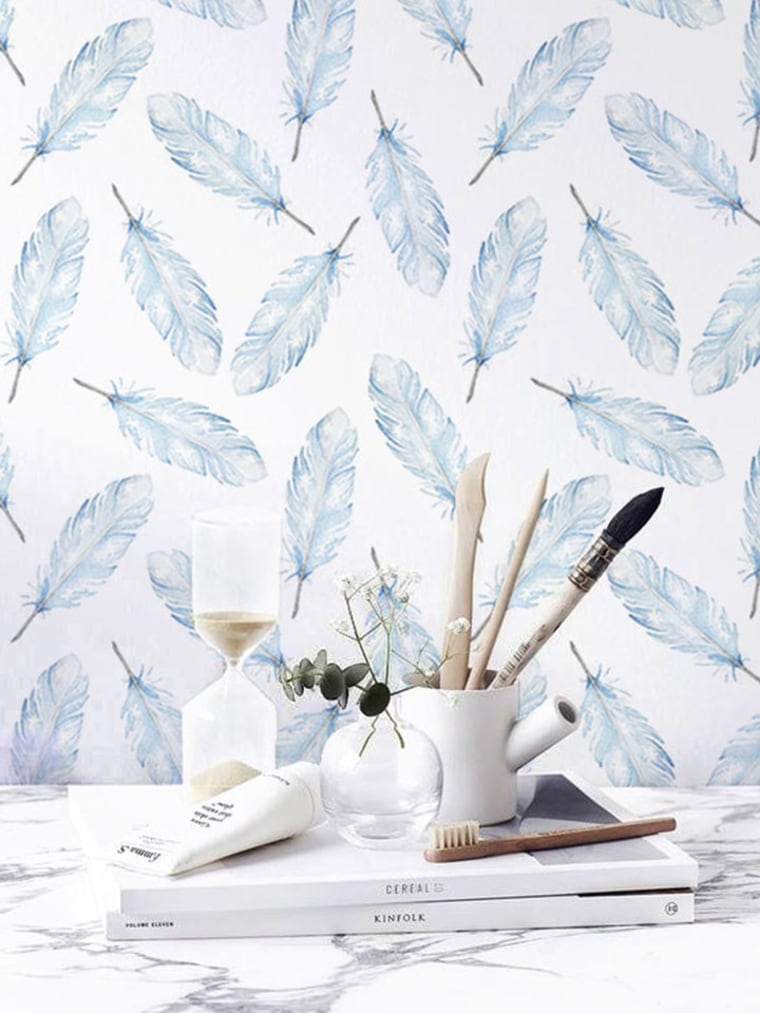 6. Watercolor Birds Mural, starts at $45, DecoWorks Etsy Shop