Pop star Zendaya isn't one to back down to critics — especially when her body is the target.
The 19-year-old singer and actor recently confronted a female comedian who skinny-shamed her on Twitter after the star's appearance at the Nickelodeon Kids' Choice Awards on March 12.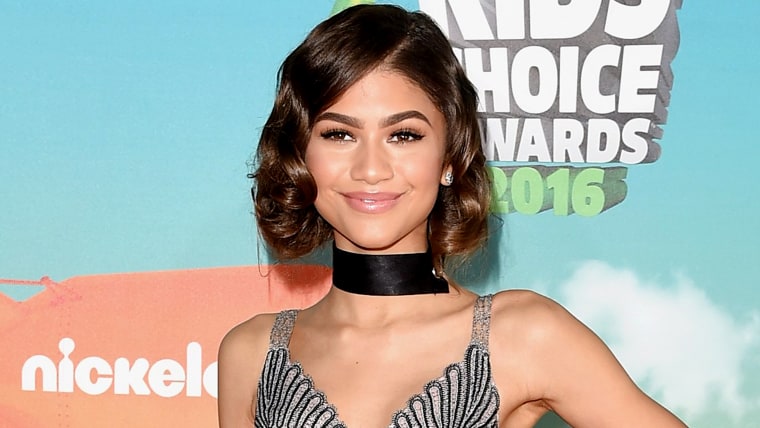 Julie Klausner, creator of the Hulu series "Difficult People," linked to a photo of Zendaya at the awards ceremony and suggested the singer isn't an appropriate role model for young girls.
RELATED: 'Star Wars' actress Daisy Ridley to body shamer: 'I will not apologize'
Zendaya, who last year feuded with Giuliana Rancic after the TV host mocked her dreadlocks, responded to Klausner's attack the following morning.
In between jokes, Klausner stood by what she said, even when faced with backlash from Zendaya fans. In the end, while she didn't apologize, she did agree to be more sensitive in the future.
Zendaya won the award for favorite female TV star in a kids' show for her role in Disney's "K.C. Undercover." The photo Klausner shared showed her accepting the trophy alongside Heidi Klum and Anthony Anderson, who announced the award. In her speech, Zendaya thanked parents for "allowing me to be a role model for your children."
RELATED: Zendaya, CoverGirl's newest face, celebrates 'diversity and expansion of beauty'
She opened up about what it's like to inspire so many people in a recent PopSugar interview.
"We're in a new era of young people who are speaking up, being open, and having dialogues about important issues," she said. "Because of that, I have been able to connect with other young people who are vocal, and who are trying to break out of their shells."