It's no secret we reach for our phones when we're bored. We're spending, on average, two hours and 54 minutes a day glued to our phones — and that's not counting calls or voicemails. By next year, we'll be swiping and tapping our devices for at least three hours and eight minutes A DAY, according to a report released last week by eMarketer.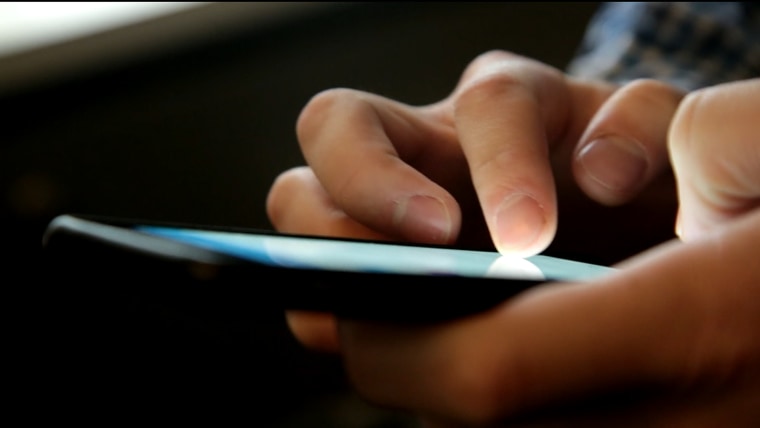 Is that a bad thing? A recent study released by the American Psychological Association found teenage girls who text compulsively are more likely to do worse academically.
And it's not only teens affected by the smartphone obsession. Overzealous cellphone use causes problems in adult relationships, too. A recent Baylor University study found nearly half of adults reported being phubbed (snubbed) by their partner and 22.6 percent said it caused conflict in their relationships.
The good news: There are plenty of ways the entire family can re-engage with one another without a total digital detox.
1. Try A Phone Stack.
Do your family's phones compete for table space with the side dishes at dinnertime? Consider stacking them.
"In a meeting, at the pub or at a family meal," says Martin Talks, owner of Digital Detoxing. "Everyone puts their phones in the middle of the table and the first to reach for theirs has to do a forfeit, such as go make a round of tea for everyone, buy the next round or clear up."
2. Encourage Focus.
"Many teens eat, do homework, text, and watch TV simultaneously," says Kelly M. Lister-Landman of Delaware County Community College, who conducted the study on teen texting. "Encourage children to focus on one or two tasks at a time to limit their divided attention.
Above all, establishing open communication with your teens, including hearing from them all of the positive aspects of using their mobile phones, as there are many, may strengthen parent/child relationships and make the teens feel comfortable coming forward if they think they have a problem or open to parents' input if the parent notices a problem of which the teen is unaware."
3. Turn Off Needless Notifications.
Notifications can be handy — or they may only pull you away from something more important. Avoid that by turning off non-essential notifications.
4. Be accountable.
One app you may consider downloading: Instant, which tracks how often you unlock your phone and how much time your screen is active. Challenge yourself to lower your time each day.
5. Use A Real Alarm Clock.
Like notifications, your phone's alarm not only wakes you, it instantly prompts you to begin each day engaged with your phone. Soon, you're checking Instagram and Facebook before you've even gotten out of bed. A better bet? An old-fashioned digital alarm.
6. Hide it in the car.
The U.S. Department of Transportation estimates cell phones are involved in 1.6 million car crashes annually. "Self-driving cars are on the way, but in the meantime, put your phone out of sight, hearing and reach in the car, such as in the glove box," says Talks.
"Even hands-free phone systems slow reaction times as people don't concentrate on the road. If you need to hear a human voice, listen to the radio, an ebook or podcast."
7. Stash phones during other activities.
Ever hear of folks who stash their credit cards in the freezer so they can't access them and risk overspending? Consider this for your phone. Checking your phone on the treadmill is not only counterproductive, it's dangerous, so leave it in your locker. Spending an hour on the sidelines with other soccer moms? Try good old-fashioned talking.
8. Enforce Screen-Free Time.
Do your family members sit together but with eyes glued to their individual phones and tablets? Try putting down the phones and playing a board game. The American Academy of Pediatrics recommends "screen time" should be limited to two hours a day for kids aged 3-18. Start good habits early by establishing daily screen-free time as a family.
9. Reduce Your Data.
If all else fails and you can't curb your addiction, lower your monthly data plan.