Bailey Matthews inspired millions last summer with his triumphant finish at a triathlon in England.
Now, the 9-year-old boy with cerebral palsy is giving kids with disabilities that same opportunity.
Matthews, who was diagnosed with the neurological condition when he was 18 months old, is organizing his own version of the grueling, three-part endurance race called the Be More Bailey Triathlon.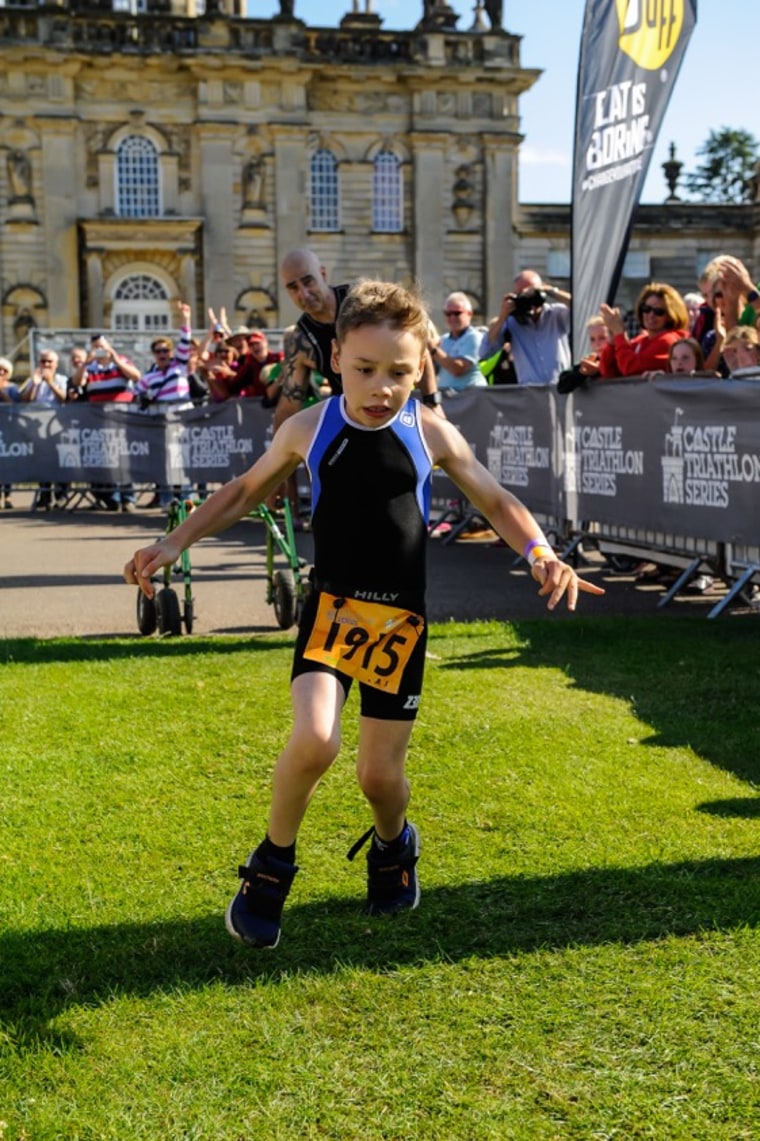 "The idea behind the triathlon is to give people a chance to be a part of it, even if they're not confident they can do it," Bailey's dad, Jono Matthews, told TODAY.com.
Last July, Bailey, who struggles to walk, became an inspiration worldwide after a video showed him ditching his walker and crossing the finish line unassisted at the Castle Howard Triathlon in Yorkshire.
The gutsy little iron man competed in the 100-meter swim, four-kilometer bike ride and 1.3-kilometer run alongside his dad, a longtime triathlete who helped his son prepare by taking him to lakes and outfitting his bike with special training wheels.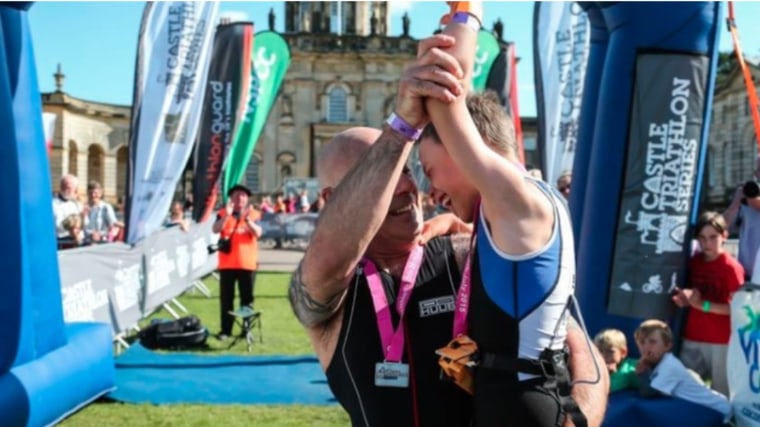 At the Be More Bailey event on July 17 in Derby, parents will be encouraged to race alongside their kids, even if they've never competed before.
RELATED: Watch this 8-year-old with cerebral palsy finish triathlon in most inspiring way
"Doing it as a pair helps give each other confidence," Matthews said. "You never know, the child might even be the one giving their parent a helping hand."
"There's no winner in the Be More Bailey Triathlon," he added. "We're hoping people have a go at it and fingers crossed they enjoy themselves."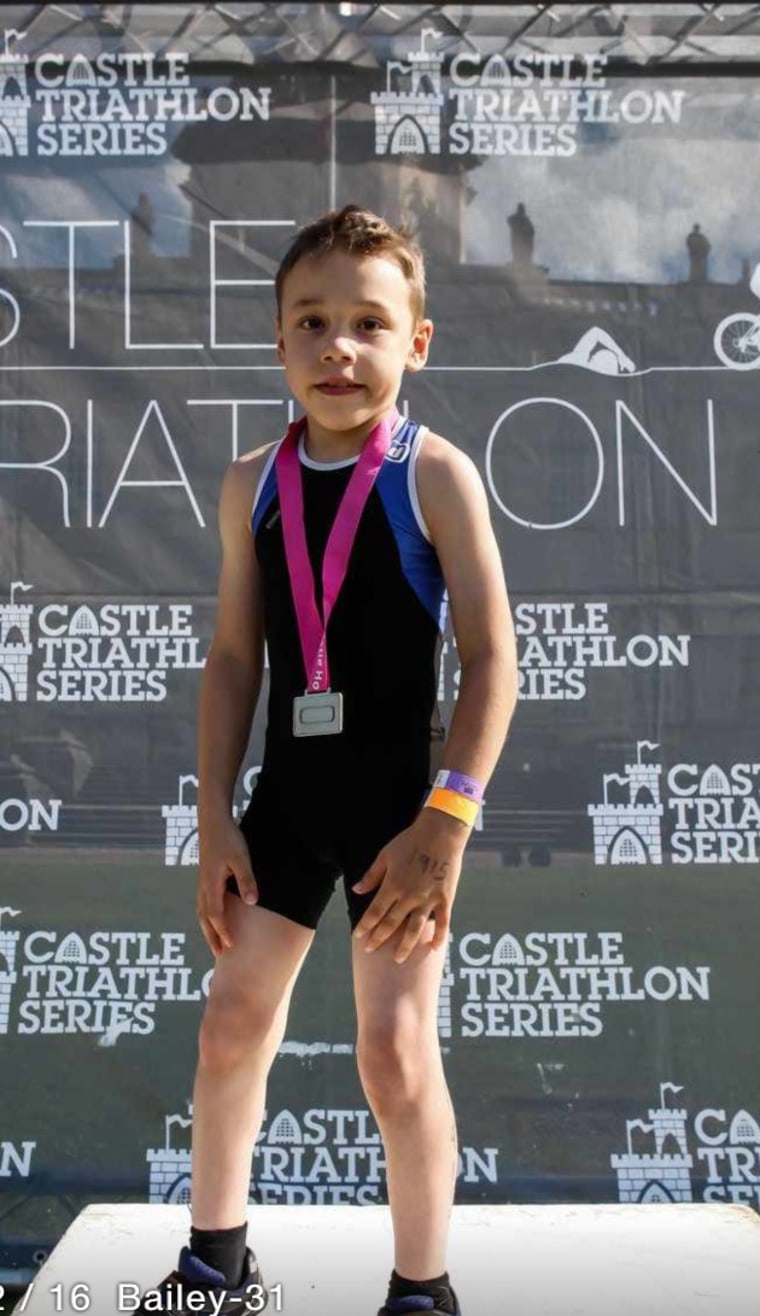 The idea for the event was born after reps at the triathlon clothing company Huub saw the Castle Howard video and sent Bailey a box of gear, including goggles and a wet suit.
RELATED: 'Amputation hasn't stopped me': Boy's inspiring race photo lifts fellow amputees
When the family called to say thanks, Huub owner Dean Jackson invited them to dinner on New Year's Eve and offered to have Huub sponsor an event in Bailey's name.
Since it's the first year, participants can race for free, but organizers will be accepting donations.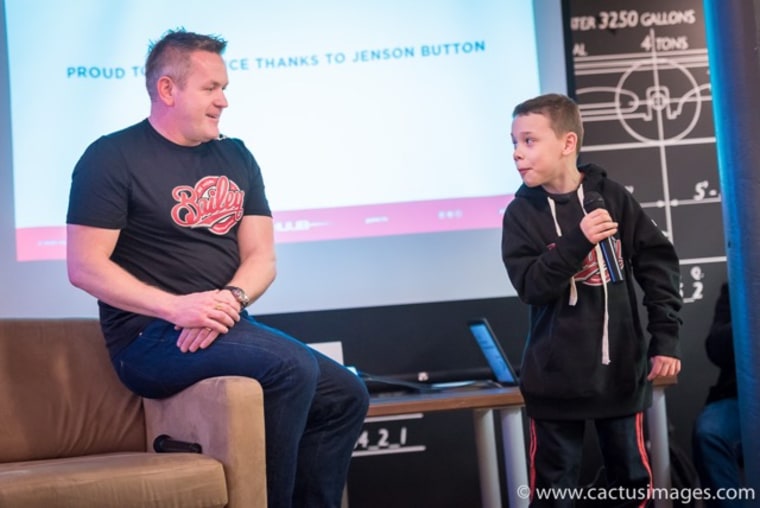 The family is hoping to eventually set up a charity that will allow them to keep the triathlon going for years to come, as well as raise money to help children get into the sport by providing the right equipment.
At the event's launch on Feb. 18 at Darby College, Bailey owned the stage.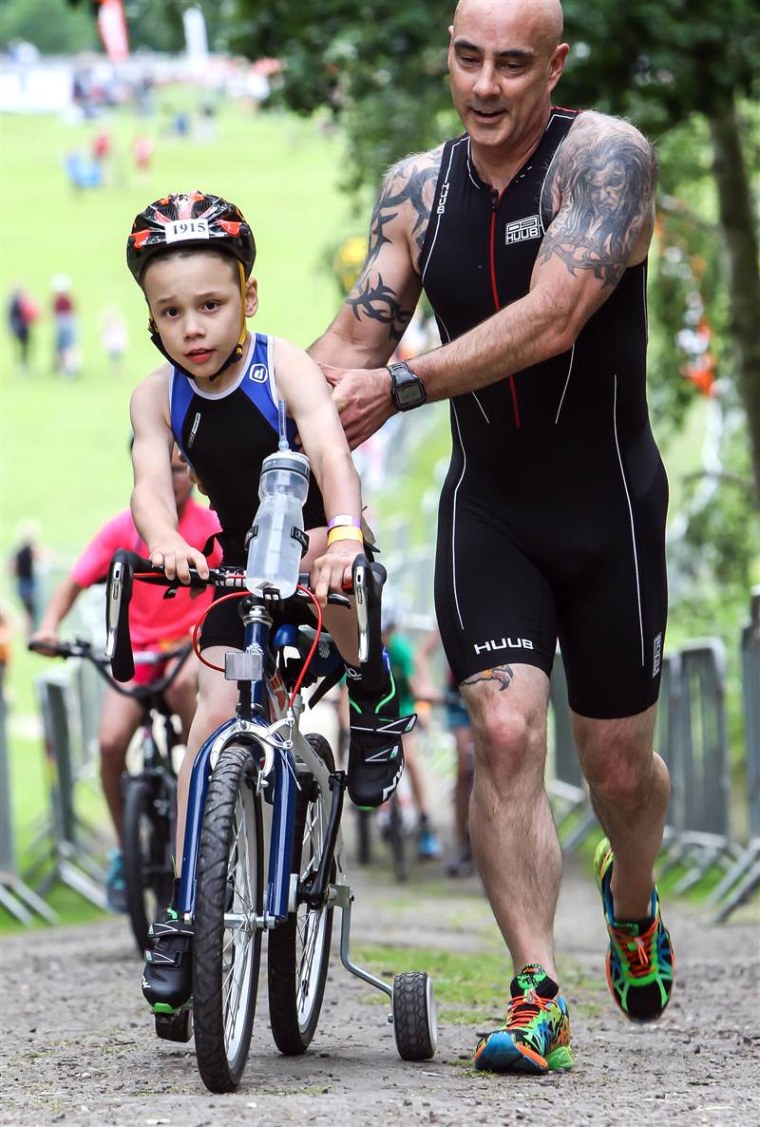 "Before I could get a word in about the triathlon, Bailey grabbed the mic and said 'You all have to come to my triathlon,'" Jackson told TODAY.com.
"He's sweet, smart, athletic and even has a good sense of humor!"
Leading up to the big day, Bailey plans to train three times a week with his dad.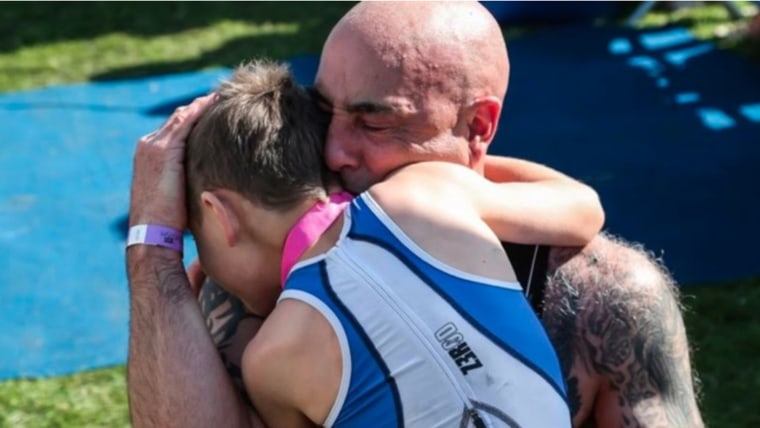 While he still struggles with daily tasks like putting on socks, he doesn't see himself as disabled.
"He goes on with life as any other able-bodied person would," Jono Matthews said. "He is very strong minded and doesn't like to ask for help. He will find a way to do it himself."