Joe Miller seemed like any other healthy 24-year-old — until a sudden stroke changed his life.
Miller was living his dream in Los Angeles, an aspiring young artist working several jobs to stay afloat. He was often on Instagram posting photos and videos.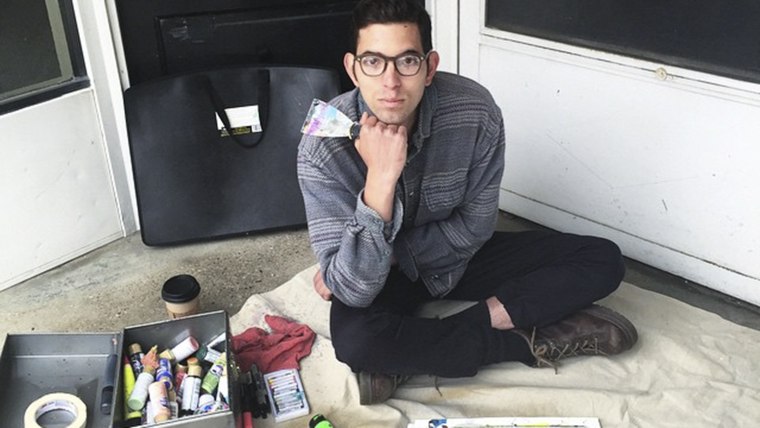 One night last October his head started to ache. Before he headed off to bed he snapped a photo to post.
"The only reason I remember the time of my migraine was purely because of an Instagram photo I took of myself, a selfie, that came out warped," Miller told TODAY's Kate Snow as part of a new series, "What if?', about ordinary people thrust into extraordinary circumstances. "It came out twisted. It was a glitch. But I posted it anyways because I felt like it accurately depicted how I was feeling at the time.
That's the last thing Miller "remembers."
Three days later his roommate found him unconscious on his bedroom floor. The roommate called for help and Miller was rushed to the hospital. He'd had a massive stroke.
Stroke occurs when there is an interruption of blood flow to part of the brain. That interruption can be due to either a blockage in a blood vessel, an ischemic stroke, or a bleed in the brain, a hemorrhagic stroke. In either case, loss of blood flow leads to death of cells and then the beginning of symptoms.
At the hospital, doctors removed part of his skull to remove the pressure from the bleeding — and that proved to be a lifesaver.
The time it took for Miller to be found and rushed to the hospital would leave him with problems. The rule, experts say, is "time is brain."
"Probably the most important thing with respect to stroke treatment is to get to the hospital quickly," said Dr. Michael Lupo, a California physician who specializes in rehabbing brain injured patients. "In this case he clearly did not. He could easily have died before coming to the hospital."
Miller lost a lot: the feeling on the left side of his body and about 95 percent of his memories.
When he came to, the only person he remembered was his mother.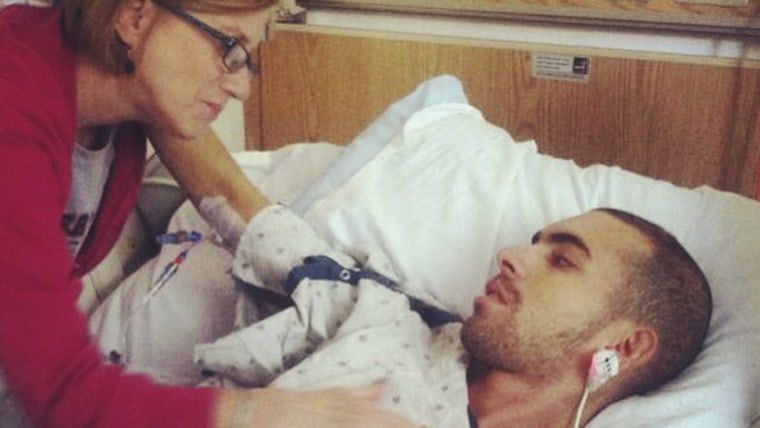 "My brother and my sister, until I re-met them I didn't know who they were.
Miller had to move back to his parents' home and now lives in their basement.
But the experience hasn't daunted his optimism and spirit.
He isn't even sad about the memories he's lost
"The beautiful thing about memory loss is that I truly believe I have a new beginning — a fresh start to trying things for the first time," he said.
As it turns out, all his posts on Instagram were a way to see what the old Joe Miller was like and to help in his recovery.
When he started looking through them, he said, "I was like, 'Oh man, this kid is crazy. This guy is definitely a wild child.'"
The struggle to come back hasn't been easy. His medical bills have been piling up and his insurance is refusing to pay for certain kinds of rehab, so Miller has gone online to find exercises to do at home.
When he was going to rehab, he was an anomaly: the only young guy.
"I was surrounded by 80, 70 and 60-year-old men and women who suffered strokes," he said.
According to latest research, stroke among younger people is on the rise, although it is still uncommon. . According to the Centers for Disease Control and Prevention about 5 to 10 percent of all strokes occur in children and young adults. Stroke is one of the top 10 causes of childhood death. Risk factors include Risk factors include high blood pressure and obesity.
Quick treatment can make all the difference, so it's important to recognize the signs and symptoms of stroke. The CDC lists:
Sudden confusion, trouble speaking, or difficulty understanding speech.
Sudden trouble seeing in one or both eyes.
Sudden trouble walking, dizziness, loss of balance, or lack of coordination.
Sudden severe headache with no known cause.
Since recovery, Miller has created his own informal support group, connecting with other young stroke survivors.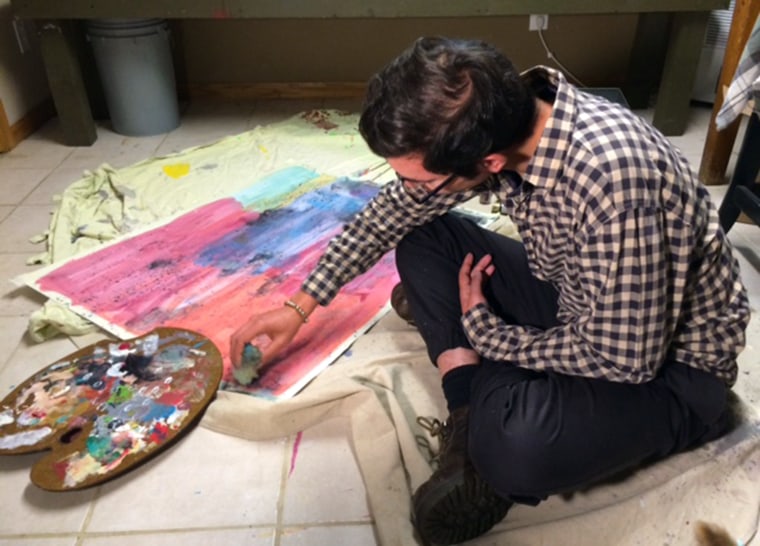 The good news is, his age may make the journey back to his former self easier.
"Young brains tend to be more resilient," Lupo said. "Their power of recovery is much better."