Soon after opening a barre studio in Frederick, Maryland, Taryn Sisco and Megan Ellis were stunned to discover hate mail from a stranger calling them fat, overweight, and "bordering on obese."
Now, they are fighting back with passionate online posts condemning body shaming and calling out the writer for bullying, with the incident receiving national attention.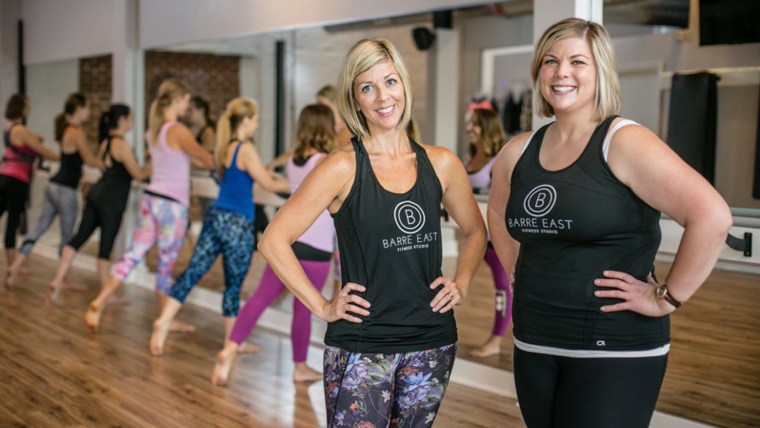 Ellis found it particularly hurtful that the letter apparently came from a woman.
"Women just need to start building each other up versus tearing each other down," Ellis, 35, told TODAY.
"She doesn't know Taryn and I and the struggles that we've overcome and where we are in our fitness journey."
When the Barre East Fitness Studio celebrated its grand opening earlier this month, a smiling Sisco and Ellis were profiled in the business section of the local newspaper, The Frederick News-Post. Sisco and Ellis are co-managers as well as instructors at the studio.
A few days after the story appeared, the women opened their business mail to find a copy of the article with prickly remarks scribbled all over their photo, including an arrow pointing to Sisco with the comment "you are overweight" and an arrow pointing to Ellis with the note "you are fat, bordering on obese."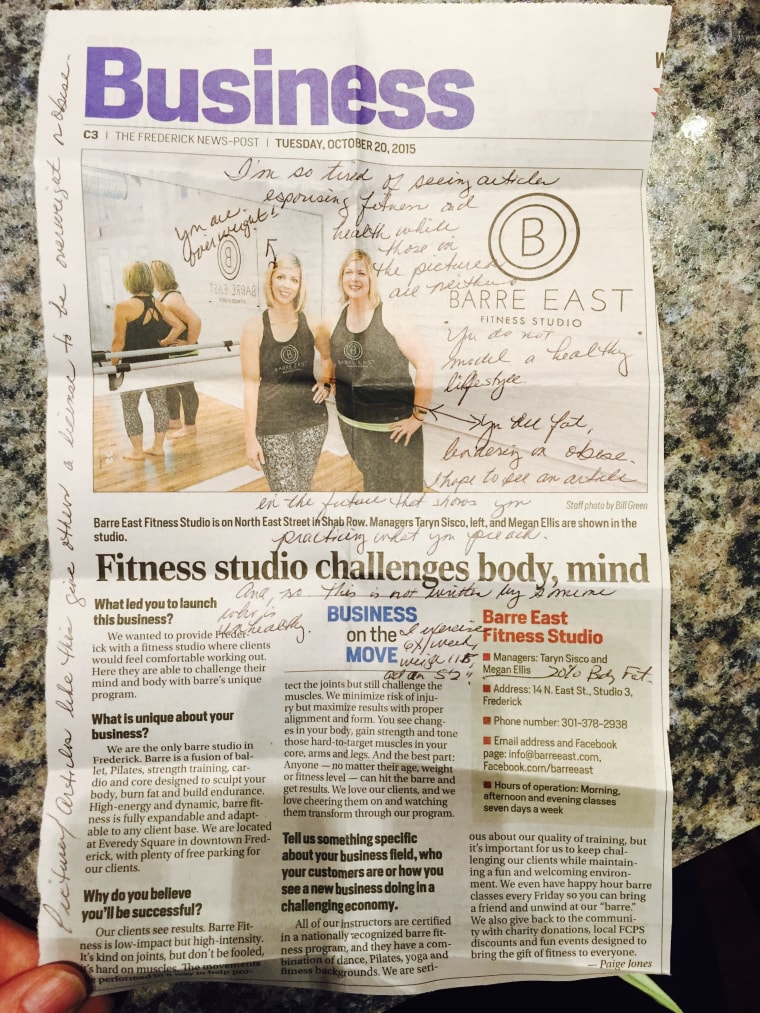 "I'm so tired of seeing articles espousing fitness and health while those in the pictures are neither," another handwritten comment complains. "You do not model a healthy lifestyle."
The women believe they know who sent the letter because there was a return address label on the envelope, but they don't intend to release the sender's name. Instead, they have opened up about the incident on Facebook, where Sisco, 40, revealed she overcame an eating disorder and body image issues in her 20s.
In a blog post, Sisco and Ellis express hope that the letter writer will take one of their classes.
"Judging anyone based on their looks or a picture is just sad," they write. "We truly love our clients, we celebrate their successes… we don't have to look like 'Gym Barbie' to do that."
The reaction has been "wonderful," with people from all over the country leaving comments of support, Ellis said.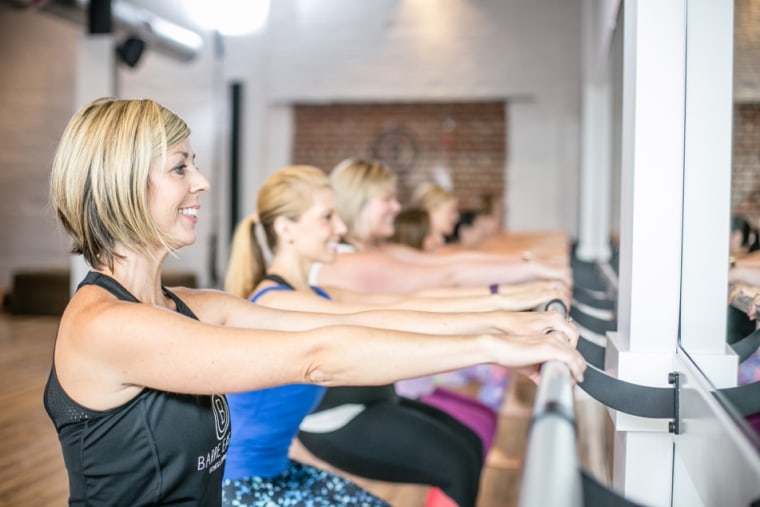 The women have never met the letter writer and they have not heard from her again, she noted. They would accept her apology if it came to that, she added.
"Healthy is different on everybody. You can be skinny and be unhealthy, and you can be a little bit larger and be healthier," Ellis said.
"She doesn't know us… it was just someone in the community who read our article, saw our picture and clearly had a lot of negative things to say."