When Emily Helck was diagnosed with breast cancer last July, the then-28-year-old knew she'd face a long, hard road to recovery. Wanting to find a meaningful way to document her chemo treatment, Helck, an artist and writer, started taking photographs of herself once a week, chronicling her dramatic physical changes.
Now, after a year of treatment, Helck has compiled her photographs into a haunting time-lapse video, which has quickly gone viral.
She began the project after undergoing a bilateral mastectomy, which was followed by chemo, radiation, and a course of the drug Herceptin. "When I had the mastectomy, I didn't take any photos," the New Jersey resident told TODAY.com. "There was no before and after type documenting...I felt like I had lost something by not doing that."
Her chemo treatments were scheduled once a week, so she came up with the idea to take pictures of herself on the same schedule. "There's a feeling of just wanting to keep your head down and get through it, and that's how you cope," she said. "But I wanted to have this time capsule to open up later, and see what really happened."
As her treatment wore on, she painstakingly photographed herself each week, documenting her hair loss, weight loss and other bodily transformations. She didn't dwell on the photos while she was going through chemo and radiation, leaving them on her camera to check after the project was over.
When she finally scrolled through them, after completing radiation this summer, she found her changing appearance jarring. "I couldn't believe that I had gone to work and the movies and done all these normal things," she said. "Cancer is kind of embarrassing — that's something you don't know going into it."
Helck, who also covered her experience on her blog "The Real Tumors of New Jersey," decided to mark the difficult year's end by putting the photographs together in a one-minute time lapse video. "Not to say this experience is over, because it's not — I'm still dealing with reconstruction, and all of the emotional stuff," she said. "But that chunk is complete. I made it through the year, a little worse for wear, but I did it."
She posted the video, titled "one year/one minute," on YouTube Sunday, in hopes that it might help other cancer patients prepare for their own roads to recovery. It has since spread across the Internet, with over 160,000 views as of Thursday afternoon.
"I hope that seeing the whole thing laid out might help someone at the beginning of this process," she said. "To see that there is a beginning, middle, and end. To see that maybe it's not as scary as they thought it was."
Helck says her health is good right now, and she's currently working on reconstruction. But her recovery is not yet complete, and some of the fear still lingers now that her doctor visits have been scaled back.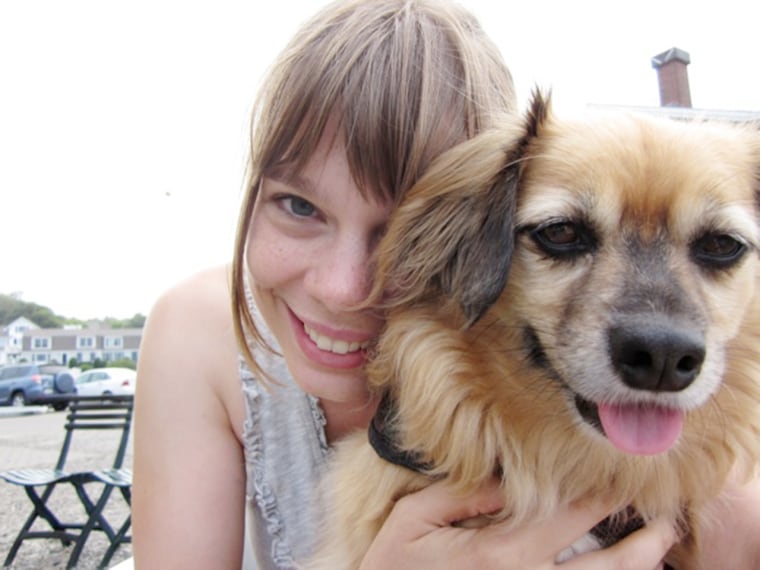 "When you stop treatment, you stop seeing your doctors all the time," she said. "Over the last year, there hasn't been a week when I haven't seen one. Though it was sometime hectic, and draining, to be in and out of appointments all the time, it was also profoundly comforting…it made me feel safe."
Before her own diagnosis, Helck had confronted cancer a few years earlier, when her then-27-year-old husband was diagnosed with non-Hodgkin's lymphoma. "In certain ways that experience made my own diagnosis easier," she said. "I knew that young adults do get cancer, and that they can recover." For other young people facing cancer, she suggests hooking up with organizations like Stupid Cancer and Young Survival Coalition, who work specifically with young adults going through treatment.
"I think for many people my age, it's extra difficult because you've never met anyone else going through the same thing," she said. "I would encourage anyone going through this to reach out."