It's not every day a leading women's fitness magazine puts a model with serious curves on its cover.
But Women's Running magazine is getting praise for doing just that, featuring plus-size model Erica Schenk on the cover of its August issue, out next week.
Editor-in-chief Jessica Sebor told TODAY.com that one of the issue's features is about how popular athletic brands are expanding to produce running clothes in all different sizes, and Schenk, who is also a runner, was a perfect fit.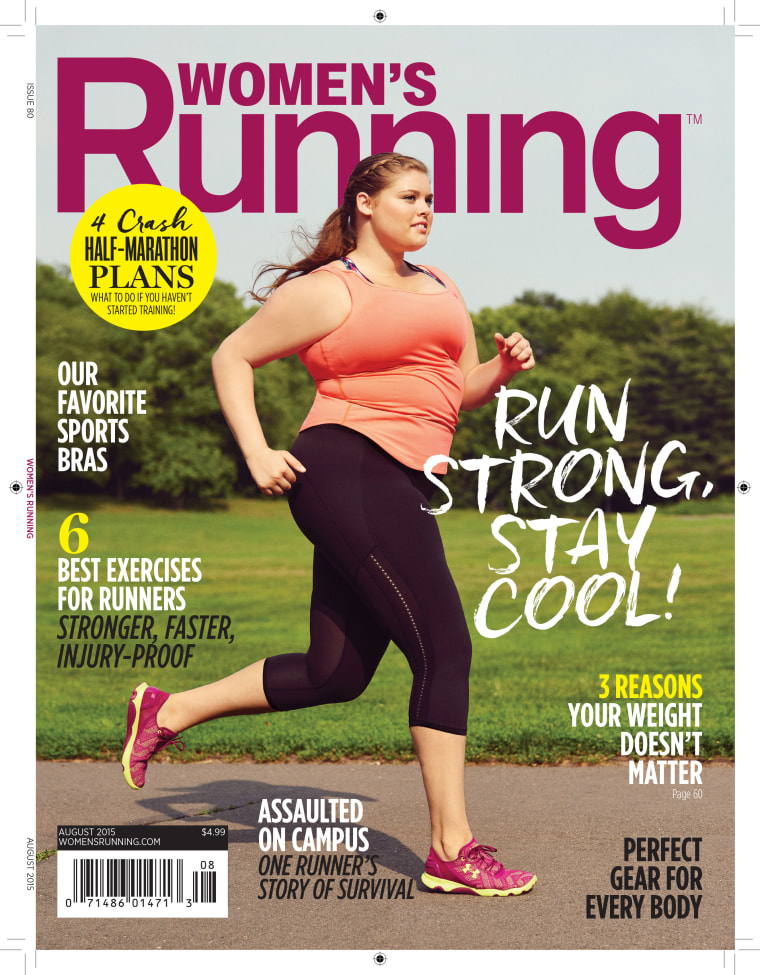 "We were shooting her for that story, so we thought, let's put her on the cover, too," Sebor said.
She pointed out that's it's very important for readers to understand that runners aren't all thin — and they don't have to be.
RELATED: Meghan Trainor on why she can't stand the term 'plus-size'
"There's a stereotype that all runners are skinny, and that's just not the case," Sebor said. "Runners come in all shapes and sizes. You can go any race finish line, from a 5K to a marathon, and see that. It was important for us to celebrate that.
"I think that every woman goes to the magazine rack sometimes and feels like she can't see herself in the cover images," she added. "We wanted our readers to feel like they could see themselves in our cover."
RELATED: First plus-size model featured in Sports Illustrated's swimsuit issue
Fans of the magazine are thrilled.
"I almost cried when I opened my mailbox and seen a thick girl like me on the cover," one woman wrote on Twitter.
Schenk, 18, has been running for a decade, Sebor said. In the new issue, on stands July 21, the New York-based model says she runs so that she can "clear her head and think" and that her favorite place for a jog is Central Park.