Valerie Bertinelli is taking on an online troll who said she used Botox.
Responding to a woman who wrote, "The Botox look great," the former "One Day at a Time" star, 62, addressed whether she uses the cosmetic treatment, while also chastising the woman for trying to cut her down. 
"I know you didn't mean that as a compliment," Bertinelli said in an Instagram video she posted July 16.
"But let's talk about it, shall we? I have tried Botox about six ..." she continued before cutting herself off in order to find a photo of herself with Botox.
"As you can see from that picture, it doesn't look like me," she said, noting it was a six-year-old photo.
"It sort of changed the shape of my eyebrows. And what I thought it was going to do was help me with my genetically puffy eyes," she added, while taking off her glasses to give a better look at her eyes. "They've always annoyed me. I've always wanted those deep set eyes. Don't have them, never going to get them, so just live with it."
Bertinelli, 63, said she has avoided drinking for virtually the entire year, thinking that caused the puffy eyes, but noted her eyes didn't change. She then switched gears to question why the woman who made the comment felt the need to "shame" her.
"And you're a woman. Like, what made you go out of your way to try to shame me? And I'm not the first person to try to be shamed on Tik Tok or Instagram or any place," she said.
"So, we're women, we have to stick together. OK? Don't shame somebody if they want to do something, anything, to make themselves feel better as they go out into this insane, flippin' crazy world. OK. Some people can do Botox. It looks amazing on them. I'm not one of them, unfortunately, or I would have kept doing it."
Bertinelli also revealed that she was using a filter before removing it to show what she looks like without it.
"I like using the watercolor filter because it just kind of softens everything, especially my under eye circles. I get good sleep. I get bad sleep," she said before wrapping up her video by reminding people to be kind.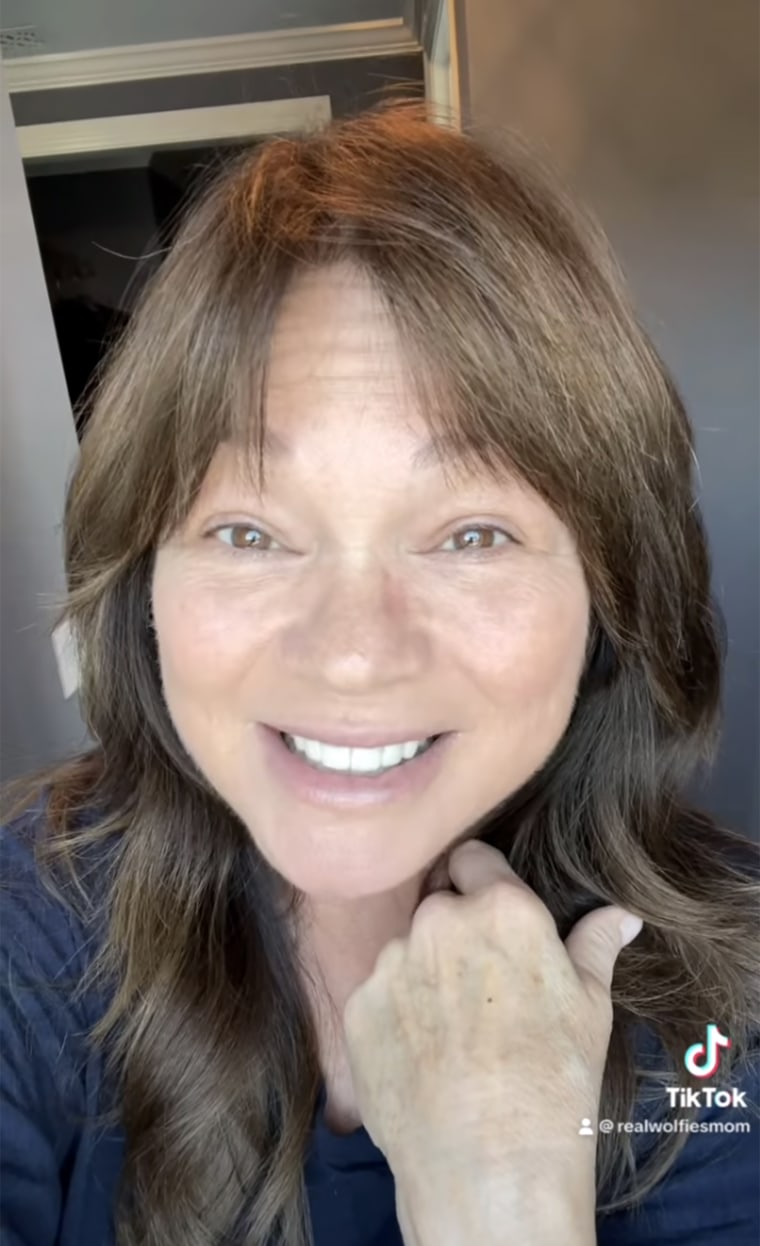 "So, let's not shame people, OK? We're all in this together," she said.
Fans loved how Bertinelli addressed the situation.
"This is why so many, like myself, love you," actor Tiffani Thiessen wrote.
"Thank you for being so kind with calling this woman out!" another person commented. "She can't possibly be happy with herself and her life so she projected onto you. You're a classy lady and I appreciate your response."
"You handled this with such grace and kindness," someone else wrote. 
Bertinelli, who announced last year that she had finalized her divorce from Tom Vitale, has often been candid with her fans about the ups and downs of how she feels about herself.
Last month, she pleaded with fans not to ask her for diet advice.
"So please don't come to me for diet advice. I have failed more times than I have succeeded," she wrote on Instagram.
She has also been candid about her own body image.
"I'm looking at myself in the monitor and trying not to judge myself too harshly right now because I know that I'm still holding on to this weight because it's protecting me right now," she said in June 2022 while a guest on TODAY with Hoda & Jenna.
"Because I'm going through a lot of challenges. A lot of heartbreak. A lot of crazy stuff is going on in my life right now."