Melanie Lynskey is one tough cookie, whether co-starring as an apocalypse survivor on "The Last of Us" — or facing body shaming comments on social media.
The actor, who has an Emmy nomination for her work on "Yellowjackets," recently began appearing on the HBO Max series as the brilliant leader of a rebel force in a destroyed U.S. city.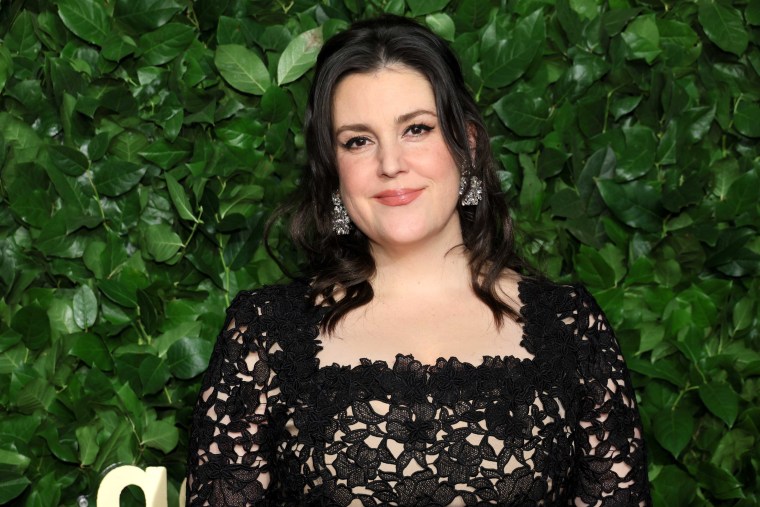 But when she appeared dressed in a glam outfit for InStyle Magazine, former "America's Top Model" winner (and ex of Christopher Knight) Adrianne Curry made reference to the super-toned star of the "Terminator" franchise when she tweeted, "Her body says life of luxury...not postapocolyptic (sic) warlord. where is linda hamilton when you need her?"
That tweet has since been deleted, but it's been preserved in a screenshot by Lynskey, 45, who clapped back with her own thoughts Tuesday.
"Firstly- this is a photo from my cover shoot for InStyle magazine, not a still from HBO's The Last Of Us," she wrote. "And I'm playing a person who meticulously planned & executed an overthrow of FEDRA. I am supposed to be SMART, ma'am. I don't need to be muscly. That's what henchmen are for"
But Lynskey wasn't done with her thoughts. As she posted later in a separate tweet thread, her character was about more than being able to beat someone up. "(T)he thing that excited me most about doing #TheLastOfUs is that my casting suggested the possibility of a future in which people start listening to the person with the best ideas," she wrote.
"Not the coolest or the toughest person. The organiser. The person who knows where everything is. The person who is doing the planning. The person who can multitask. The one who's decisive(.)
"I wanted her to be feminine, and soft-voiced, and all the things that we've been told are 'weak'. Because honestly, f--- that," she continued.
In "The Last of Us," a mutated fungus has turned most humans into violent zombies; much of the story takes place decades after the initial chaos, when law and order has either broken down or taken over. Lynskey's character encounters two of the show's key protagonists as they try to get across the country and is shown with a steely mind and a horde of followers.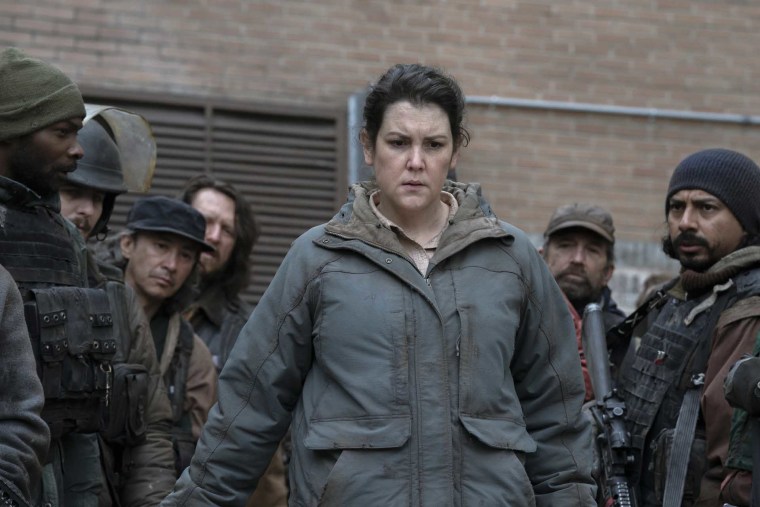 In her second thread, she continues, "I understand that some people are mad that I'm not the typical casting for this role. That's thrilling to me. Other than the moments after action is called, when you feel like you're actually in someone else's body, the most exciting part of my job is subverting expectations(.)
Lynskey is something of a veteran of people's unasked-for comments about her shape; while shooting "Yellowjackets" a member of the production team suggested she should get a trainer, but her fellow cast members backed her up.
Her husband Jason Ritter (son of the late actor John Ritter) also had her back on social media after another comment popped up at the end of last January on Twitter, writing, "If anyone has any further unsolicited comments about *anybody* else's body, they can feel free to write them in permanent ink onto their own foreheads and swan dive directly into the sun(.)"
And even as far back as when she was shooting 2000's "Coyote Ugly," she was apparently not svelte enough for some people on set ... despite being a size 4.
But she's owning things in a whole new way with her role as Kathleen on "Last of Us."
"I'm also grateful because the love and support I receive from you all is so overwhelming and powerful," she concluded her thread. "I feel like we are a community and I feel very seen and loved. Ok rant over and thank you all so very much(.)"