One of Terry Ward's closest friends is more than 30 years her senior. The Tampa-based travel journalist considers Soeurette Berlus, 79, a close confidant, someone she can talk to about anything.
Berlus approaches things with the wisdom of having three decades on her friend and having been through something similar, Ward tells TODAY.com. It also helps that Berlus, who knows both Caribbean and American culture, understands Ward's marriage to her Cuban husband in a way that her American-born friends don't.
"Add to that her 30-plus years more experience as a mom, wife, friend, etc., and she's a goldmine of patient, nonjudgemental advice and wisdom," Ward says.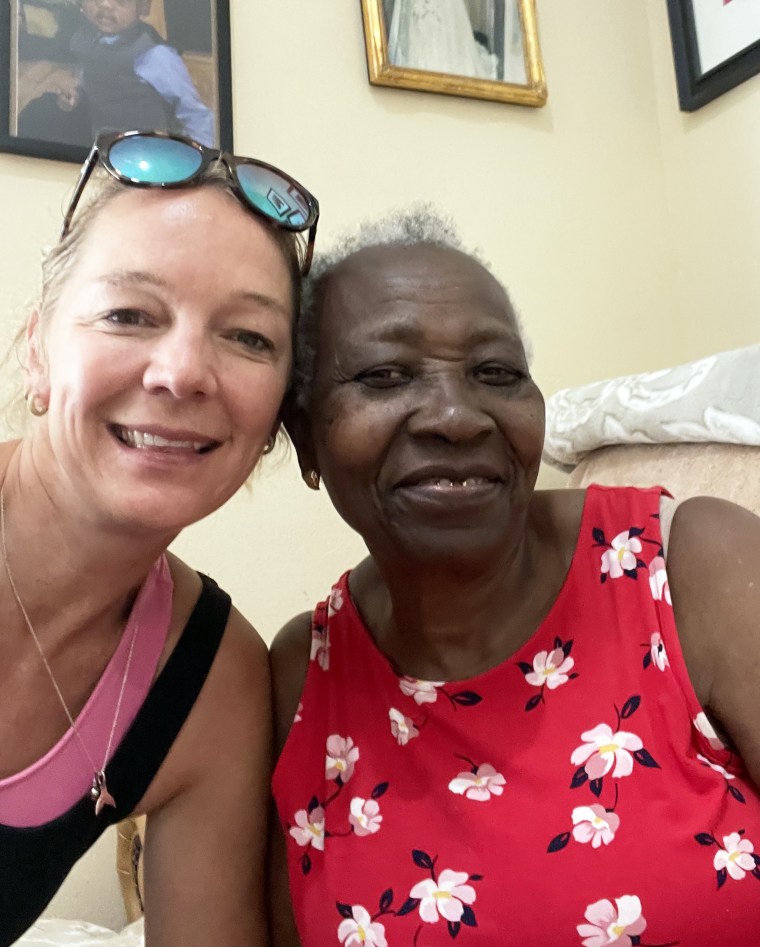 Regardless of whether they have an age gap, "female friendships are vital and incredibly important," Terri Cole, a psychotherapist specializing in relationships, tells TODAY.com. "When you have real friends, your burdens are lighter, and your joy is amplified. Having women who love and accept you as you are and simply want you to get what you want in life is incredibly empowering."
And having a close female friend from a different generation can often provide another layer of benefit, adds Cole, who has friends 20 years younger and older — from mentorship to not feeling competitive due to being at different life stages.
About 37% of adults have intergenerational, aka cross-generational, friendships, according to a 2019 AARP survey, which defined intergenerational relationships has having 15-year age gap or more.
But Sarah Deane, 38, and Merle Saferstein, 78, and Ward and Berlus emphasize their friendship in and of itself with little attention to their ages.
"The age really doesn't matter that you're really making a soul connection," Cole says. "Sharing and making heart connections at any age releases dopamine and makes us feel good."
Mentorship
"No matter how you slice it, there's a mentorship aspect" to an intergenerational friendship, and that can benefit both parties, explains Cole.
"When you're younger, a lot of things can feel like life or death," she continues, pointing out that having an older friend may help you glean some wisdom as you move through whatever challenges you're facing — such as a breakup, job loss or interpersonal conflict.
Ward adds that Berlus is "so wise and can help me see a different perspective when I get stressed about parenting or feel guilty about traveling too much for work."
Having an older friend can help you deal with life's transitions, Cole notes.
"In today's life, everyone's really busy. Burnout has reached new heights," Deane says. "Merle has the capacity to show up."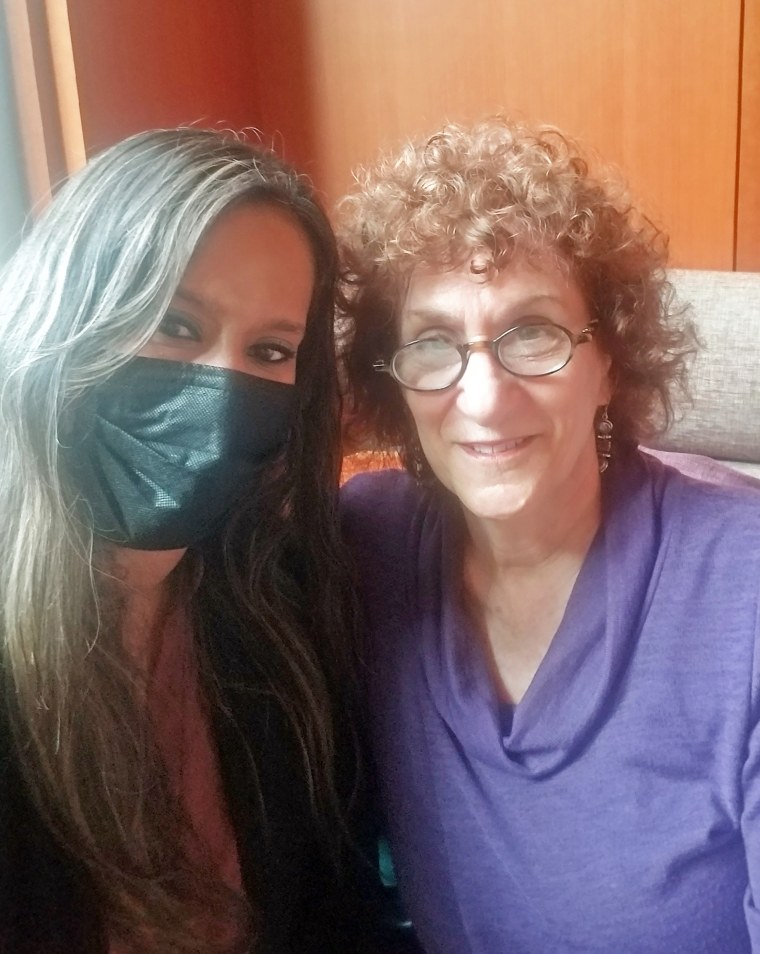 A new perspective
Deane, CEO of MEvolution, and Saferstein, an author, became fast friends after being introduced by a mutual friend a few years ago. Their favorite form of communication is email — they live on opposite sides of the country — and both Deane and Saferstein relish their long, weekly email tradition. (Deane even calls it her "Merle mail.")
"The thing that you get with the difference in age is ... a different type of perspective. Someone else can say something that can really open your mind in a different way that you're not going to get with someone that doesn't have age diversity," Deane tells TODAY.com.
Deane and Saferstein talk about everything from the funny things their husbands do to what they think happens after death. Current events and human behavior are also regular topics of conversation. 
 "We're very open and we can ask each other questions that are deep and meaningful," says Deane.
Personal growth
Friends the same age or who grew up together tend to have the same cultural references, which may leave less space in the relationship to share differing opinions, Cole says.
Of her own peer cohort, "we have the same way that we look at the world, the same social norms because we were raised during the same time period," she adds.
As a result, intergenerational friendships can promote personal growth, Cole believes: "It can be challenging to change with people you've known your whole life. ... Having these different relationships can enable you to be who you have become."
In addition, intergenerational friendships "can expand your vision of the world and what's possible, which is exciting at any age or stage of life," she says.
No trace of compare and despair
Even if you're not a competitive person, it's natural to compare yourself to others your age and even feel a little envious when a friend climbs the career ladder or gets engaged when you're still swiping right, Cole says.
Of course, you can still have healthy friendships with people your age, but in cross-generational friendships, there's no "primal" instinct to compete and "no need to feel threatened," Cole explains.
While Ward doesn't feel she struggles with comparing herself to others, she says that Berlus "helps (her) keep it real with societal pressures" in her community in Tampa, Florida.
"​​A lot of people my age are so busy," she adds, but not Berlus, who always makes time for her.
"I know she is always here for me," Berlus says.
Sharing good energy
While the younger one in a cross-generational friendship benefits from the wisdom of someone who's lived more experiences, then the older friend is often rewarded with feeling energized by bonding with someone who's more youthful, Cole says.
A younger friend can be "invigorating," as there's a "different kind of energy when you have so much of your life ahead of you," she adds.
But the energy exchange can go both ways. "Corresponding with Merle is something that energizes me," Deane says.
Berlus recently attended a Marc Anthony concert with Ward and her husband. When asked about the experience, Berlus lit up. "Oh, yes, we do all the things together," including salsa dancing, she says.