Gwyneth Paltrow is getting candid about the "rough" first trimester when she was pregnant with both of her children.
The "Shakespeare in Love" star hosted a Q&A on her Instagram story July 14, addressing a variety of questions. During the Q&A, the 50-year-old shared a video answering a question from a fan about how she handled the first trimester of her pregnancies, as they were having a "hard" time themselves.
"I had a really rough first trimesters as well and I wish more people had told me how hard it can be," Paltrow said. "I had a lot of people in my life who were like, 'I feel amazing pregnant!' and I felt so terrible."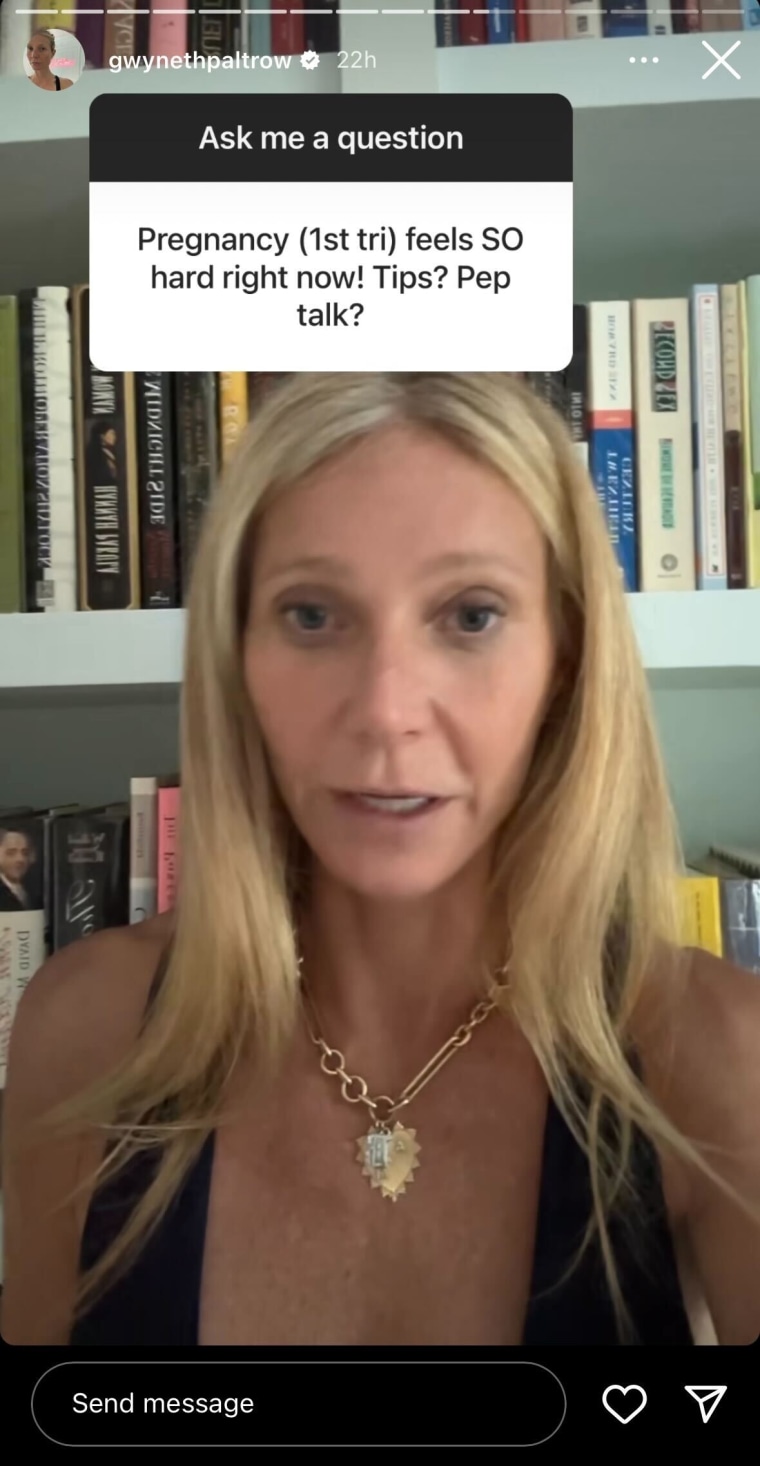 Paltrow shares two children with her ex-husband, Chris Martin: daughter Apple, 19, and son Moses, 17.
However, Paltrow shared the silver lining of having a rough first trimester. 
"The best thing is, it's worth it," she said. "It is so worth it, I can't even tell you, but I hope it passes in the second trimester."
Earlier in the Q&A, one fan asked the actor how she has been able to deal with menopause. In all capital letters, Paltrow wrote in her response, "I can't deal someone help me and all us ladies good lord."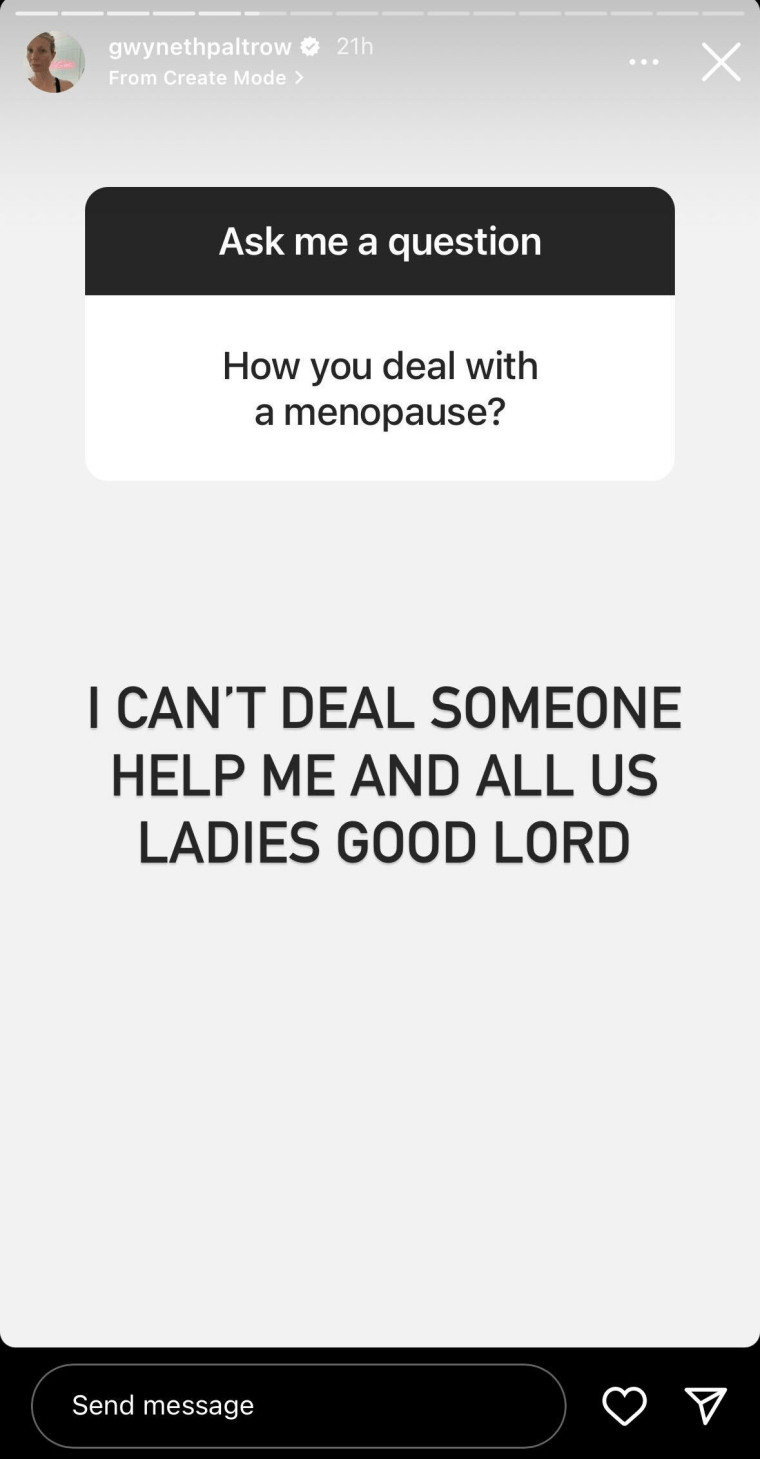 Over the years, Paltrow has participated in transparent conversations about menopause and hormonal changes.
In November 2018 when she was 46, the Goop founder opened up about "mid-forties self-care" in a video on her brand's YouTube channel. At the time, Paltrow said that when a person experiences perimenopause — which the American College of Obstetricians and Gynecologists defines as the years leading up to menopause — they tend to "notice a lot of changes."
"I can feel the hormonal shifts happening, the sweating, the moods — you know, you're just all of a sudden furious for no reason," she added.
In the video, Paltrow said "menopause gets a really bad rap," adding that it needs "a bit of rebranding." 
"I remember when my mother went through menopause and it was such a big deal," Paltrow explained, referring to her mother, actor Blythe Danner. "I think there was grief around it for her and all of these emotions. I don't think we have in our society a great example of an aspirational menopausal woman."
Paltrow has also not shied away from talking about taboo topics in interviews, including sex. 
In a May appearance on the "Call Her Daddy" podcast, the Goop founder opened up about how she handled the topic of sex education with her children, telling host Alex Cooper it was best to "tread lightly and let them come to you."
During the episode, Paltrow also shared intimate details about her relationships with exes Brad Pitt and Ben Affleck, including who was better in bed.