Christi Nelson got her first-ever mammogram at the age of 40, and with it, she got bad news. The wife and mom of two was diagnosed with 2B breast cancer.
That diagnosis sparked a series of chemotherapy, radiation and surgery and now, at 42, she's tumor-free.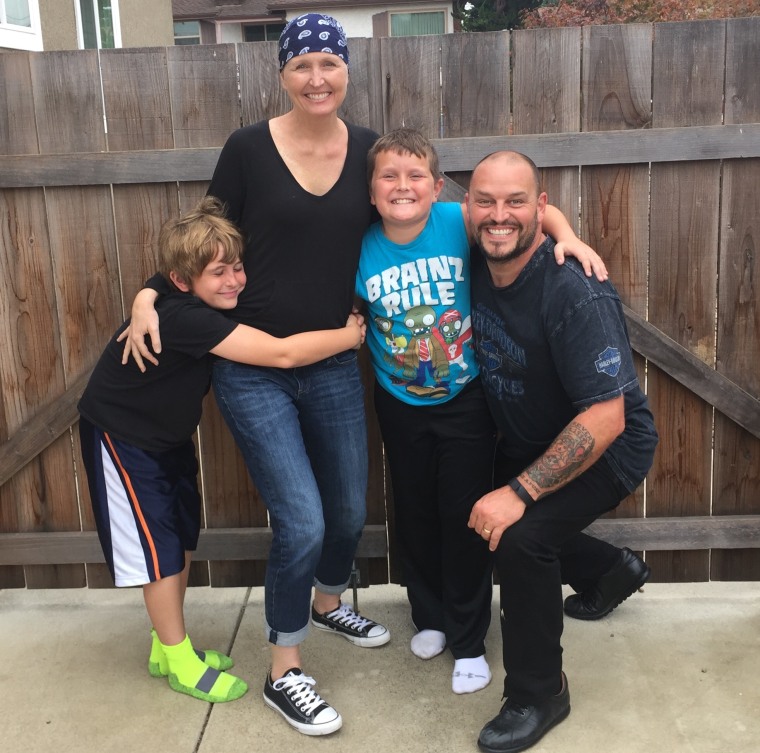 But her journey has sparked more than that. It's launching her husband, Mike Nelson, on a journey of his own.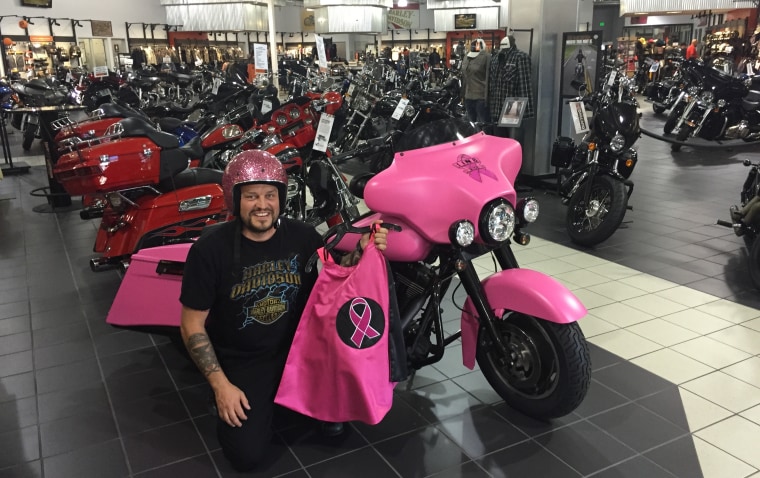 Mike, who happens to be the best friend of TODAY's Carson Daly, is hopping on a bright pink motorcycle and hitting the road for what he calls "The 1 In 8 Ride."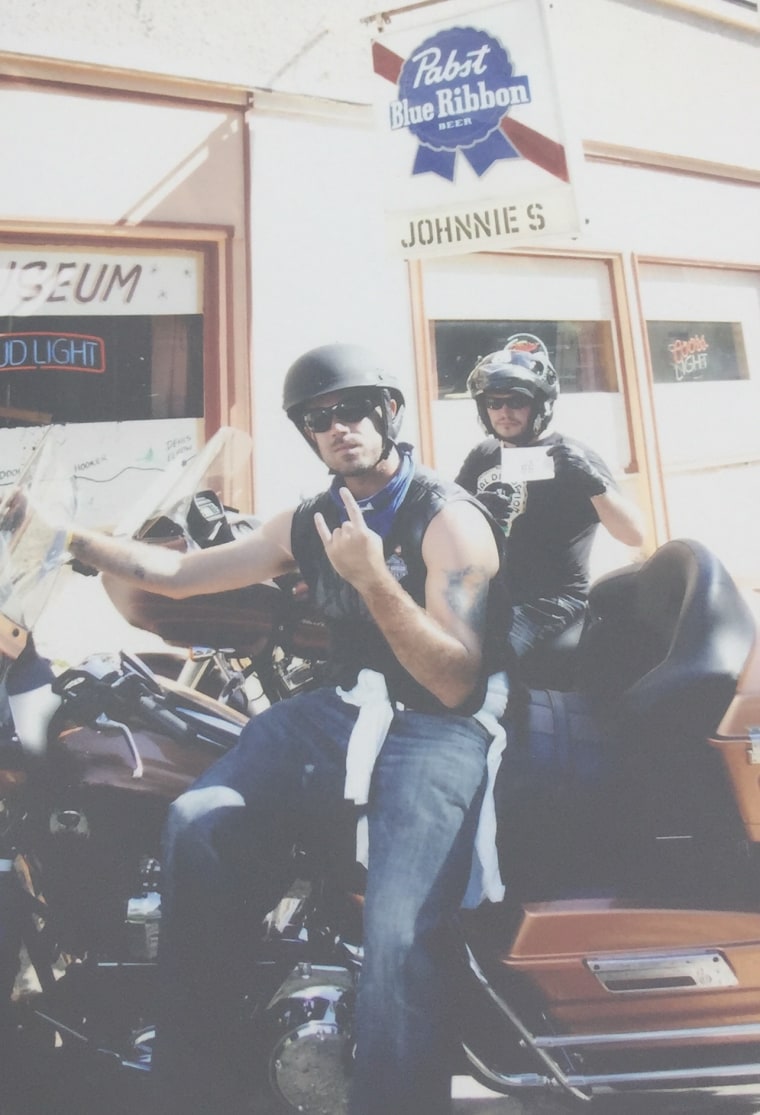 The name is meaningful — as one in eight women will be get some form of breast cancer in their lives. In honor of his wife and all of those women, Mike's doing a cross-country ride from San Francisco to New York to raise awareness and funds for breast cancer research — just in time for Breast Cancer Awareness month.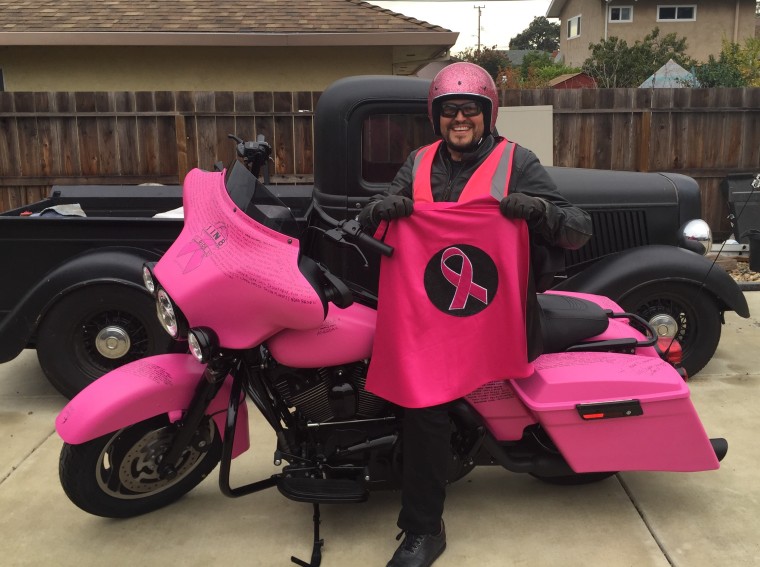 He hits the road Thursday, and he'll provide updates along the way.
But Mike's not the only member of the family who's been inspired by what Christi has been through.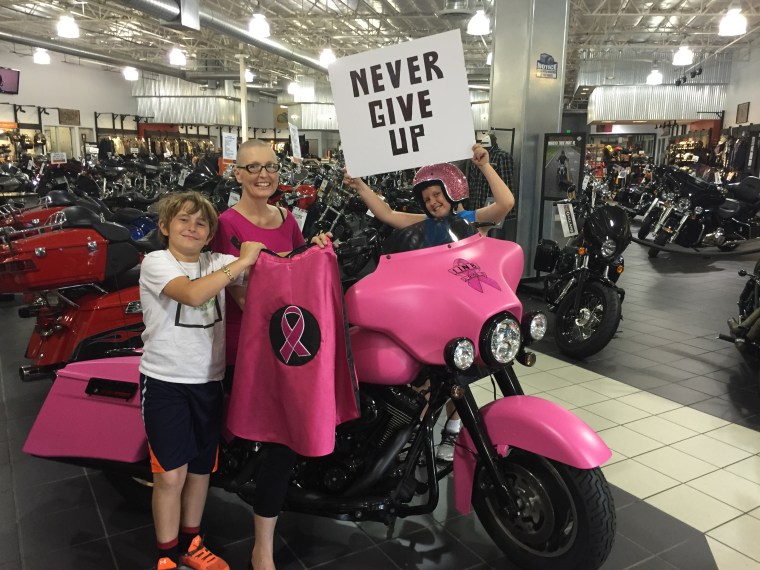 Last year, their 9-year-old son, Archer, wrote lyrics to a song as a way to deal with his mom's diagnosis. Mike, who's a DJ, took Archer's effort one step further by reaching out to some of his musical mates.
Top musical artists, including Florence Welch, Matt Nathanson, Spandau Ballet's Tony Hadley and members of The Grateful Dead helped out, and the result is amazing:
Much like Mike's wild ride, the hope is to inform, inspire and bring in donations.