When Brooke Birmingham, 29, shared a photo of herself in a bikini following her 172-pound weight loss, she never expected it to get this much attention. But when she said the photo had been rejected for a success story on Shape magazine's website because it showed excess skin around her midsection — the truth about weight loss that she proudly wanted to share — it quickly went viral, and became one of the most-read stories on TODAY.com in 2014. She and Shape editor-at-large Bahar Takhtehchian then appeared on TODAY together to talk about body image, and Birmingham will be featured in a Shape photo shoot that will run next year. 
Here, she shares her experience as part of "2014 Voices," a special series of essays and interviews with newsmakers behind some of TODAY.com's biggest moments of the year. 
I was in amazement when my story went viral. I had no idea that it ever would go where it did. I only wrote it to explain to my readers why I had stepped away from doing the Shape piece. After it took off, I remember thinking, "Oh my gosh, what have I done?" I soon realized that I had suddenly become the face of positive body image and I was in charge of sharing what I believe so many people feel.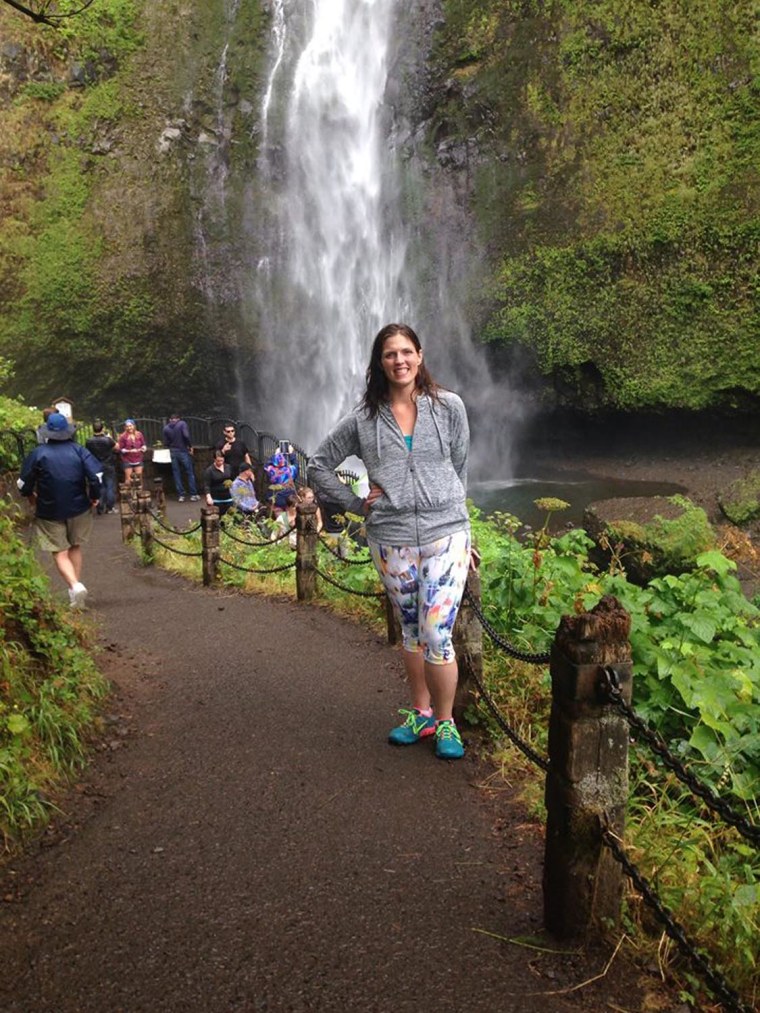 As my story went viral, I was shocked and excited. I was shocked that it had reached all the people it had, and excited for that very same reason. My story was reaching so many people who needed to see it. I'm happy that I've given hope to others who may have a lot of weight to lose — hope that they too can live a better quality of life.
The response to my story was mixed. There were people who cheered me on and others who had nothing but negative things to say. Luckily, the positive outweighed the negative, and I heard from so many people that they loved seeing a non-Photoshopped image, and seeing that it was okay to love the skin you're in, no matter what. I also had many people reach out to me and say, "My stomach looks like that too, I thought I was the only one." It's nice to know that I can help others not feel alone.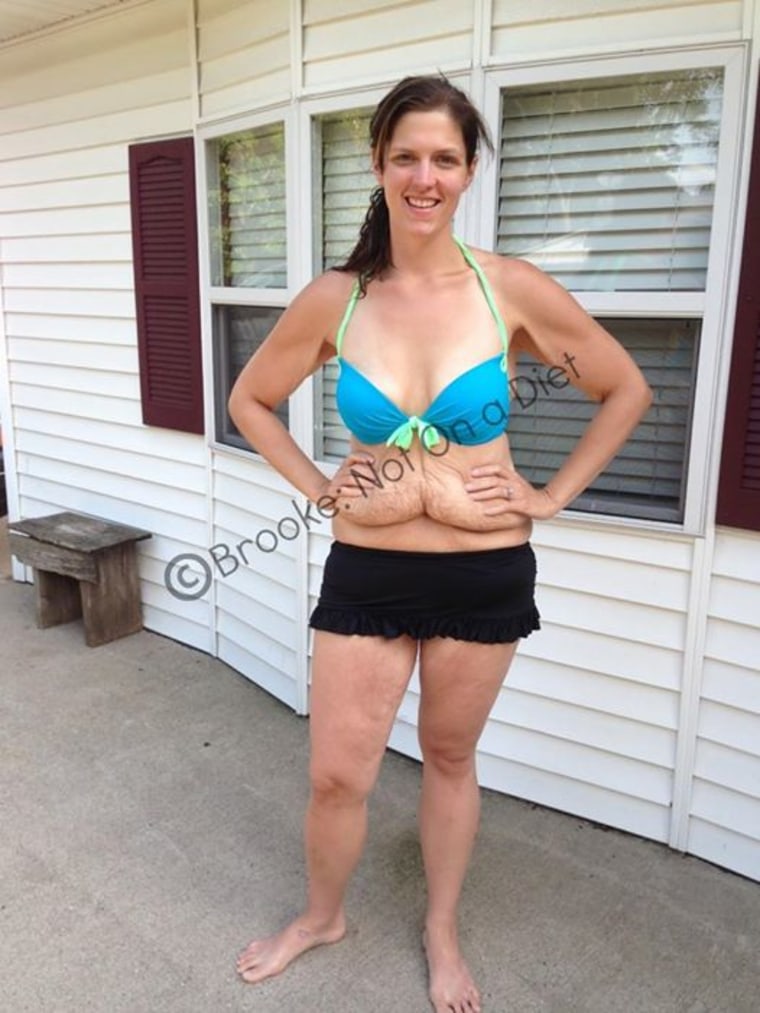 My family was amazingly supportive. I remember before I even posted the story on my blog, I was explaining to them what had happened. They told me that I needed to do what I felt was right and that they would stand behind my choice. After the story went viral, they were still super supportive. My husband Zach was my rock throughout it all, and there were times when he just sat there and listened to me ramble about everything and then lovingly give me some great advice.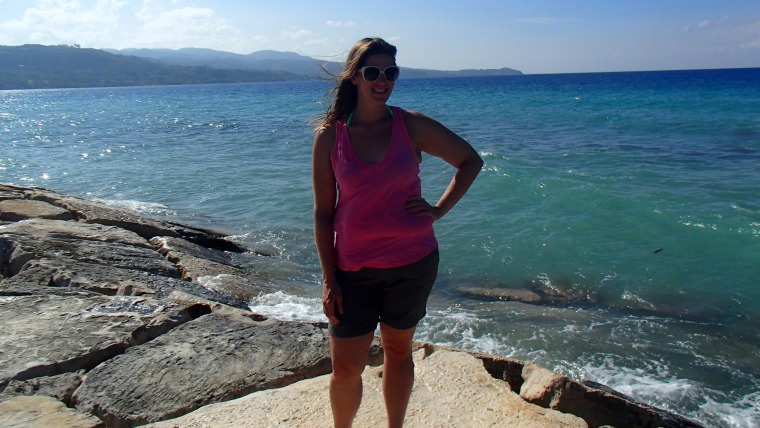 When my story hit peak buzz, it was super surreal to me. I grew up in a small town and never imagined in a million years that I would be on the TODAY show, especially for the reason I was. Everything was chaotic with all the television appearances, but I just tried my best to take it all in and enjoy everything that was happening. It was such a wonderful experience and I'm incredibly grateful for everything. 

Watch: Brooke shares her story on TODAY
It took a few weeks for everything to calm down. Afterwards, there were a lot of emails from people to read and answer. I also had some great opportunities come my way from my story getting out there. I still get an email or two a week from people who are just discovering my story. That makes me smile because I know that even though the storm has died down, it is still reaching people. 

My fitness/health regimen sort of went by the wayside during the whole viral experience. It is tough to stick to your routine when you're traveling as much as I was in May. I spent much of the summer trying to get back into a routine and never quite got to it. I'm happy to report, though, that I've fully committed to getting back to Weight Watchers and an exercise routine this last month and it feels great!

I've learned that you should always be yourself no matter the situation, and to never be afraid to stand up for what you believe. You never know who you may inspire when you do. I feel like this experience really solidified that for me.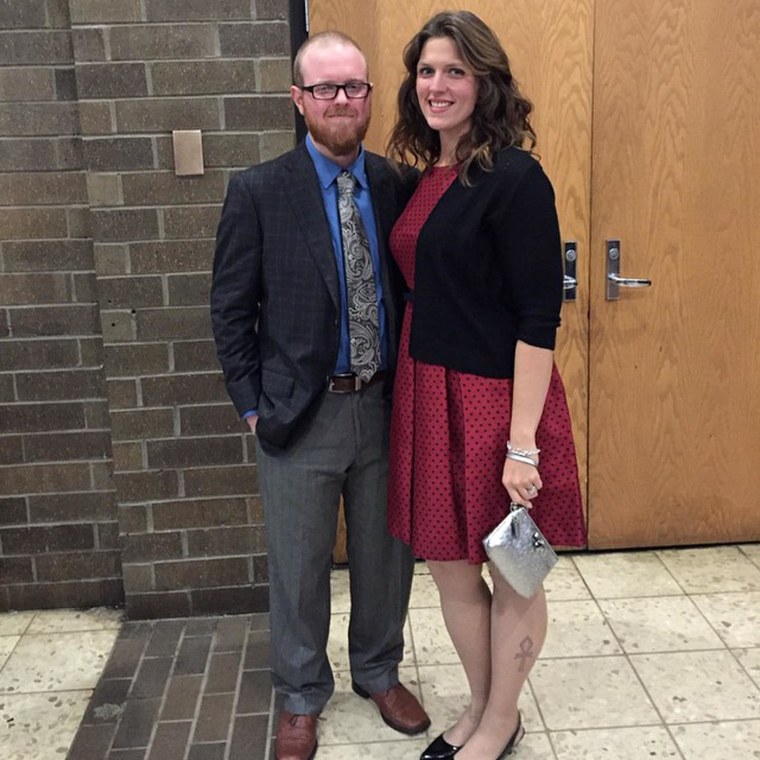 For anyone who ends up in a similar situation, I'd say, just stay true to yourself and don't be afraid to say no to people. I turned down interview requests because I didn't have the time or mind capacity to answer every single thing. Also, don't try to make your story go viral. I never did that, I just wrote from my heart and it resonated with people who felt compelled to share it. 
I really hope that in 2015, positive body image continues to be expressed. While it is an issue that is being talked about, I think it needs to be talked about more. I want less people in future generations to hate the way they look because of images they see in the media. In 2015, I hope to see more people showing that they love their bodies and feeling unashamed about it. I also hope that the media takes note and changes the way they display images of people. They need to understand that most of us want the real thing.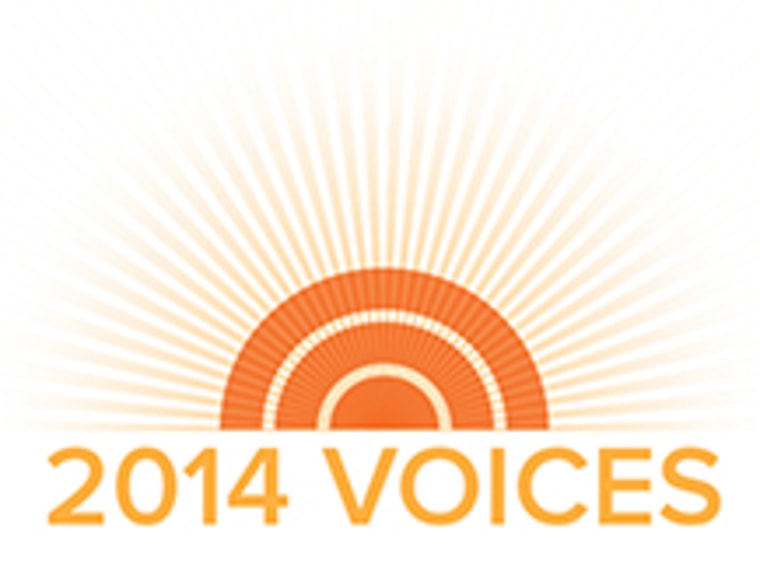 You can read more from Brooke on her blog, Brooke: Not On a Diet. Check out more of TODAY's "2014 Voices" here.
*Rachel Frederickson on life after 'Biggest Loser' win: 'I found strength in this struggle'
*Once obese but starving Texas girl sees healthy future months after surgery
*Behind the music: 'XMas Jammies' family on their wild year, new holiday video