As Nia Payne waited outside her boyfriend's Staten Island office to watch the solar eclipse together this past August, she spotted a woman nearby with a pair of eclipse glasses.
Payne asked to borrow the woman's glasses to look up at the rare phenomenon in the sky — not knowing it would change her life forever.
"The glasses seemed normal and I looked at the sky. I looked like everyone else," Payne, 26, told TODAY.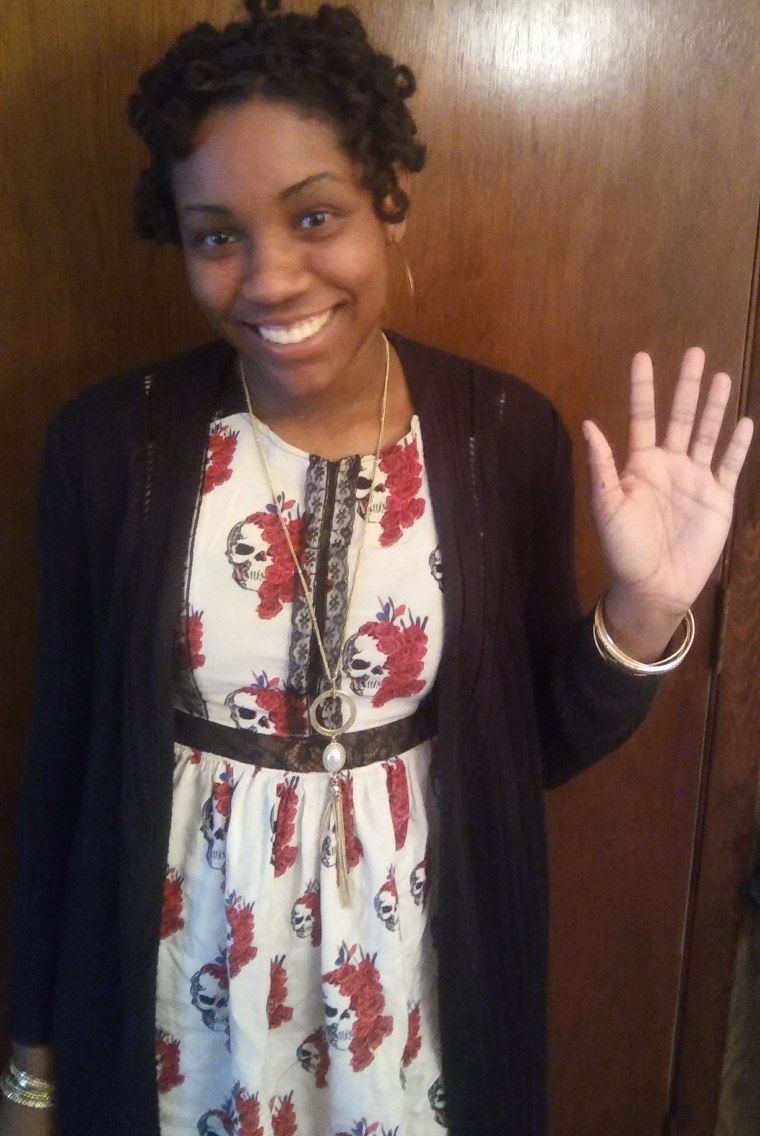 Payne estimates she glanced at the sun for a total of 30 seconds. About six hours later, she noticed a black spot had formed in the middle of her left eye.
"I knew immediately that something was completely wrong," Payne said.
When she woke in the morning, she still couldn't see anything in the center of her left eye. "It looks like an invisible spot," she said.
She visited a local hospital the next day, but staff there sent her home without examining her retina.
Over the next few weeks, her fears only escalated. She worried she'd never recover her lost vision and she'd soon be unable to read, drive or work.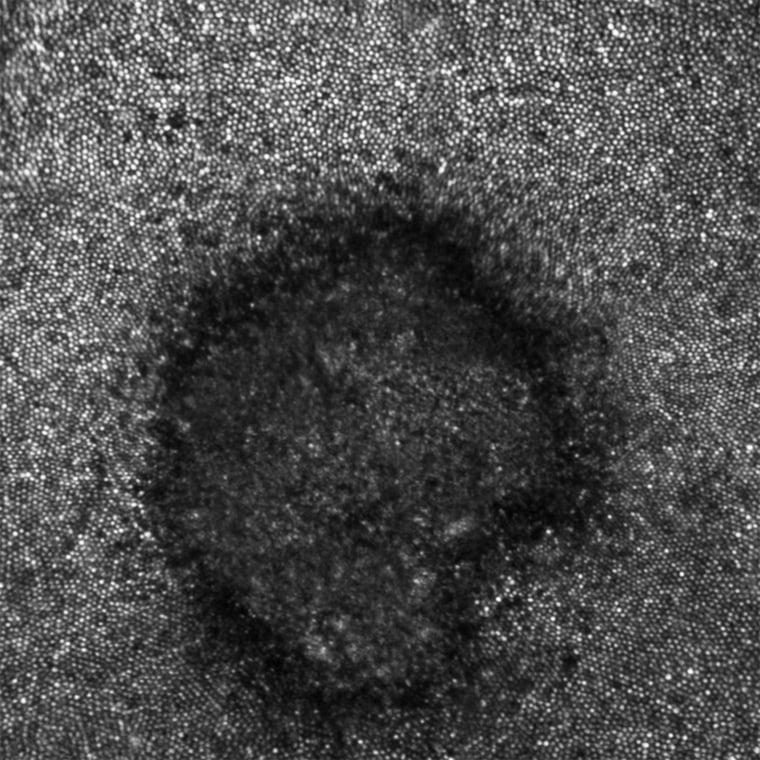 Finally, Payne went to the New York Eye and Ear Infirmary of Mount Sinai, where doctors diagnosed her with solar retinopathy — damage to the retina caused by solar radiation. The condition frequently happens to viewers of solar eclipses because the sun's bright rays are so obscured, people stare at the sky too long.
"The suns rays … damage the layers that actually uptake the light to the brain," said Dr. Avnish Deobhakta, a retina surgeon at the New York Eye and Ear Infirmary of Mount Sinai, and author of a recent case study about Payne in JAMA Ophthalmology. "It's almost like (the blind spot) is branded in that retinal area."
Perhaps because Payne was in an area with a partial solar eclipse, her blind spot has an distinct shape. "It looks like a crescent moon in my eye," she said.
The eye experts at Mount Sinai agree. They took precise images of Payne's eye to examine what happens to the photoreceptors after solar retinopathy, helping them to learn how the condition works on a cellular level. Until recently, the technology to capture such detailed images simply didn't exist.
What they saw astounded them. Indeed, Payne's cells appeared to be damaged in the shape of the eclipse she witnessed. "We were able to see the crescent in New York City and that crescent was the exact pattern of damage," Deobhakta said.

Doctors also had Payne draw a picture of her blind spot. It, too, matched the cellular damage nearly exactly.
"I don't think any of us thought it would be this aligned. It is really damage to individual cells that is causing this issue," Deobhakta said. "This could allow us to understand the condition."
Payne's experience — and Deobhakta's case study about it — could also help to develop future treatments. For now, there aren't any, which means Payne will likely have the blind spot permanently.
For Payne, it's been an emotional few months. "My eyes will never be the same," she said. "I used to have 20/20 vision. I guess I took that for granted."
But, she takes heart in knowing her case is helping experts better understand solar retinopathy.
And, despite losing some of her vision in one eye, Payne says she still looks forward to seeing future eclipses — using safety-tested eclipse glasses she obtains herself.
"I still want to see a full eclipse," she said. "It was an amazing experience looking at it, even if it cost me my sight."