Jen and Matt Ragaini celebrate their wedding anniversary in September and their "Liverversary" in February.
It's been two years since Jen saved her husband's life by donating part of her liver when his own began to fail. Matt — who was hesitant to proceed at first — is now thriving and thankful.
"It's pretty amazing, it's kind of humbling, it's just a great thing," Matt Ragaini, 36, of Bristol, Connecticut, told TODAY.
"I feel that God put us together for this reason and now we're one," Jen Ragaini, 40, said. "I feel closer than ever to him."
The couple's medical journey started 12 years ago when Matt began feeling ill and was diagnosed with primary sclerosing cholangitis (PSC), a condition that leads to scarring of the bile ducts. Liver failure often follows, and doctors told Matt he would need a liver transplant within a decade.
He was added to an organ transplant waiting list in 2010, and she began a Facebook page to get the word out, but when no good options materialized, the couple's anxiety grew.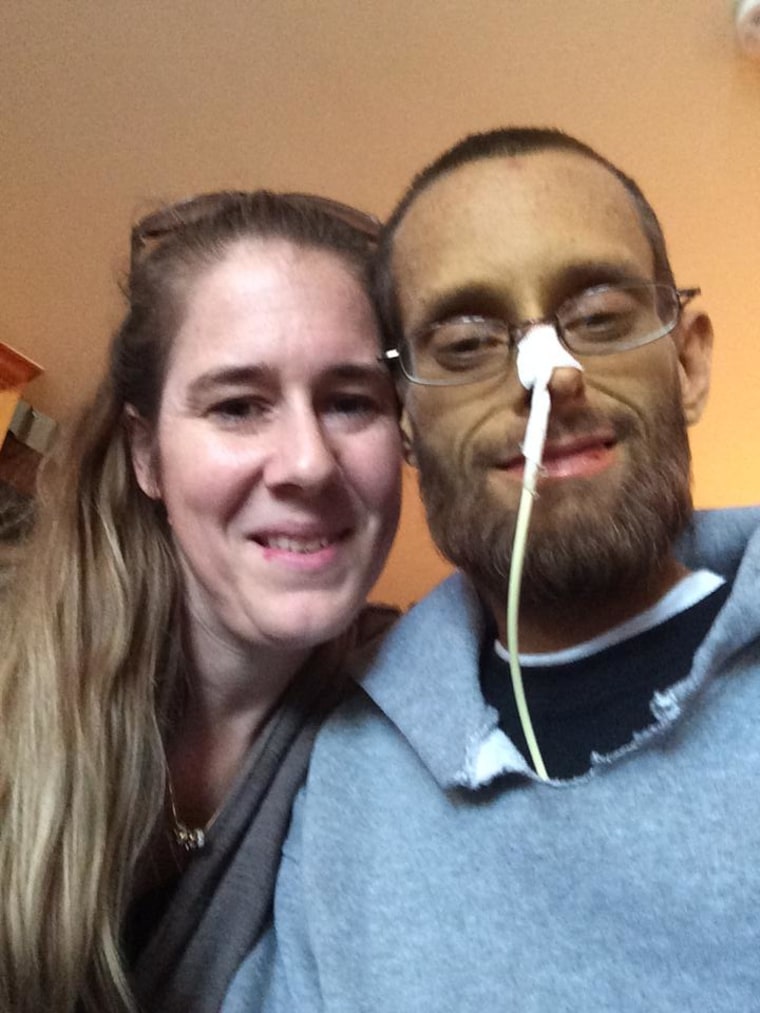 Matt's skin turned an unsettling yellow-gray color; he was tired and had so little appetite that doctors inserted a feeding tube down his nose to deliver enough nutrients to his body. At 5 feet 8 inches tall, he weighed just 100 pounds, but had a bulging belly because of fluid build-up.
"Basically, I was skin and bones," Matt recalled.
"It was really scary, especially towards the end," Jen added. "You start to become a little hopeless… you could see it in his face that he was very depressed and didn't think he was going to get a liver transplant."
As Matt's condition grew worse in 2014, a doctor suggested Jen get tested to see if she could be a living donor.
She was shocked when it turned out she was a match: "I was ecstatic … I was over the moon with happiness."
RELATED: Man donates liver to stranger and marries her 2 years later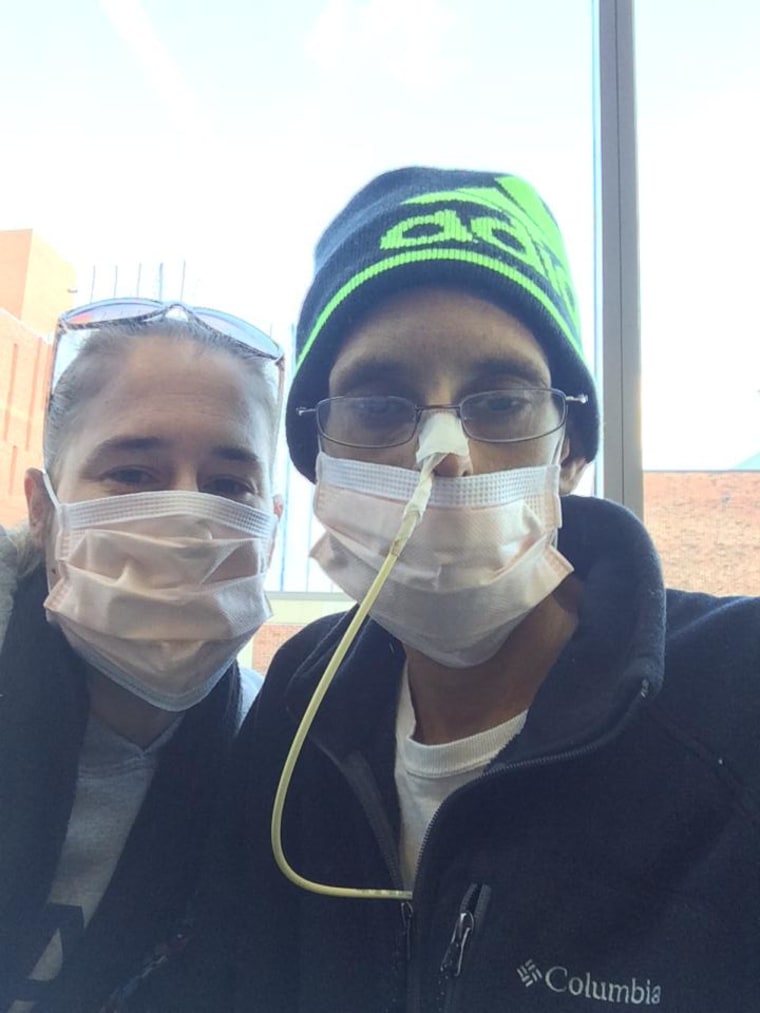 You may think it's rare, but it's actually common for spouses to be matches for both kidney and liver transplants, said Dr. David C. Mulligan, chief of transplantation and immunology at the Yale-New Haven Health Transplantation Center.
But a spouse-to-spouse living organ donation can be more complex for family reasons. Job and child care issues can get difficult if both spouses undergo surgery and are recovering at the same time, he noted. For parents, there are also serious consequences to consider if something were to go wrong.
"It can be extraordinarily emotional as one wants to save the life of their spouse, yet also be aware that events can happen that could create unexpected tragedies as well," Mulligan said.
That's why Matt was against it. As he thought about the couple's 8-year-old daughter, it seemed too dangerous for both him and his wife to undergo surgery and risk leaving her an orphan.
RELATED: Five surprising herbs that can damage your liver
But Jen didn't have any hesitation.
"I saw what he was going through on a daily basis, so I was determined to save him," she said. "I promised [my daughter] I would save daddy — somehow, some way — and I did."
The organ donation and transplant surgery took place on Feb. 10, 2015, at Yale New Haven Hospital. Matt received two-thirds of Jen's liver. He started turning back to a normal color within a few days, and slowly regained strength. Jen was very tired after her surgery, but was back at work seven weeks later. Her liver had fully regrown in that time.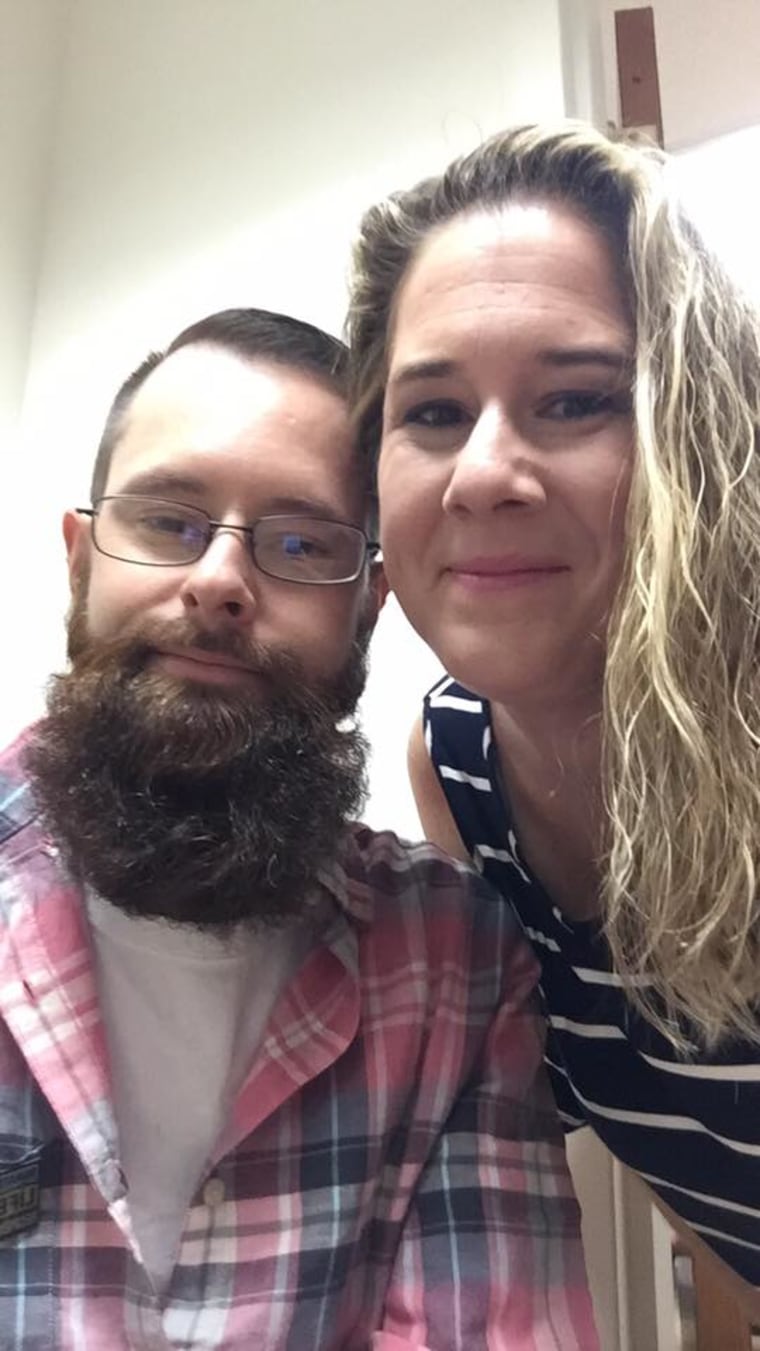 Today, Matt says he's feeling great, "like 110 percent." He takes anti-rejection drugs and gets routine blood work done every couple of months for basic maintenance. He went back to work two-and-a half months after his surgery.
The Ragainis are now passionate advocates for organ donation, volunteering with Donate Life, and mentoring potential donors.
The couple is still processing what they went through.
"It's hard to put into words that you saved somebody's life, let alone your husband or your daughter's father. It's indescribable," Jen said.
"She did that for me, which is so much," Matt said.