The next time you're tempted to use a tanning bed or frolic in the sun without protecting your skin, Judy Cloud wants you to remember her face.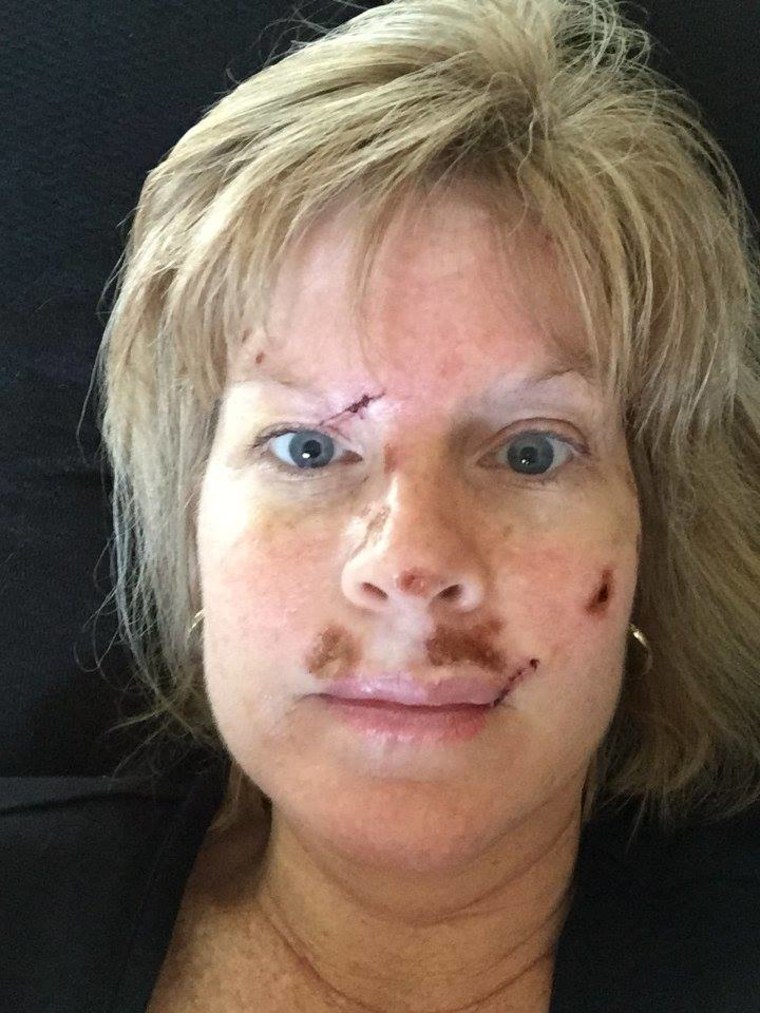 The Indianapolis, Indiana, resident is sharing the aftermath of her fourth surgery to remove skin cancer from her body. Cloud has had more than 30 spots taken off in the last 20 years, the result of going to tanning salons and staying out too long in the sun when she was younger, she said.
"It's frustrating to me when I see people — either teenagers, young adults or even women my age — who continue to tan all year round. I know what they're doing to themselves," Cloud, 49, told TODAY.
"A lot of people have the feeling of, they're invincible, it's not going to happen to them. But it could."
Related: FDA to bar teens from indoor tanning
Cloud's doctor removed 23 spots during her latest surgery, which took place in September and cost almost $27,000. Almost all of the areas she's had taken off so far have turned out to be basal cell carcinoma, the most common type of skin cancer. It usually develops on sun-exposed areas, especially the head and neck, according to the American Cancer Society.
One spot was squamous cell carcinoma and others were precancerous, she said. Cloud is thankful she's never had melanoma, the deadliest type of skin cancer. She's determined to document her ordeal to warn others.
Related: Newlywed dies after muscle pain turns out to be skin cancer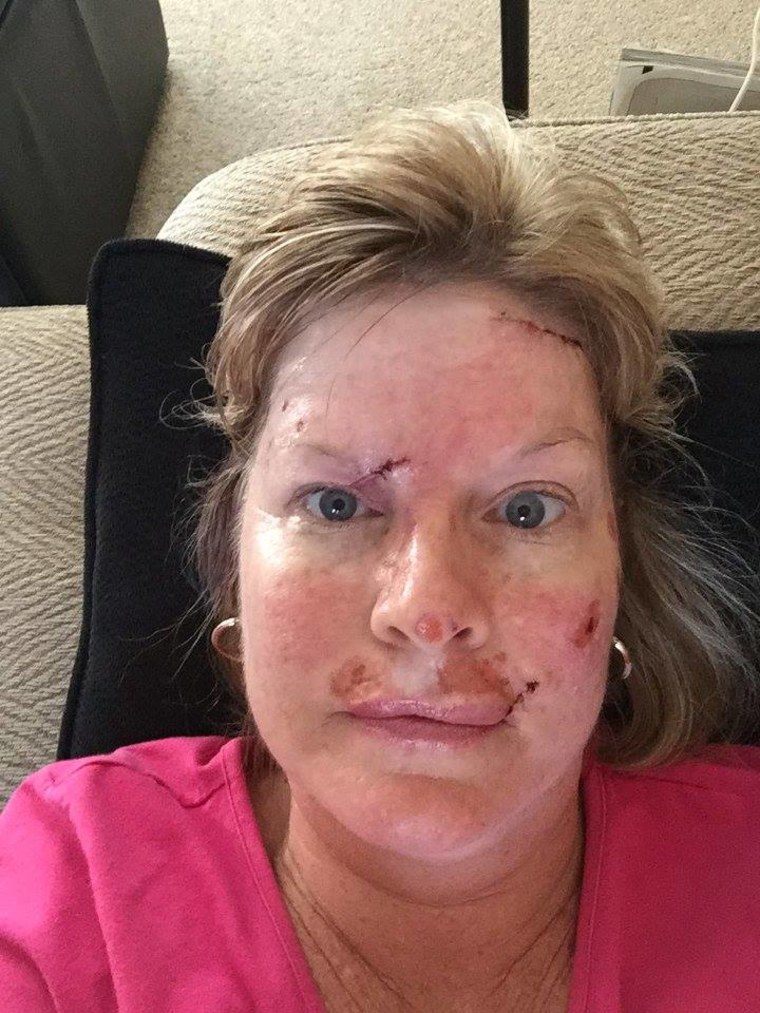 Cloud used tanning beds in her 20s, going in once a week for three to four weeks several times a year before vacation to get a "base tan," she said.
Before that, she recalls playing outside all day as a child and laying out in the sun for hours as a teenager, covered in baby oil rather than sunscreen.
"We didn't know back then what the sun would do," Cloud said.
She found her first suspicious spot in 1995 — an area under her eye about the size of a pencil eraser. It would bleed and scab over, but never fully heal. That was the beginning of her surgeries to get rid of spots on her face, chest, shoulder, arms and legs.
Her doctors have always connected her tanning bed use and staying out in the sun too long to her skin cancer, she said.
Indeed, indoor tanning is not safe and can cause skin cancer, the Centers for Disease Control and Prevention warns. Even though it's particularly dangerous for younger users, almost a third of white high school girls use tanning beds, according to the CDC.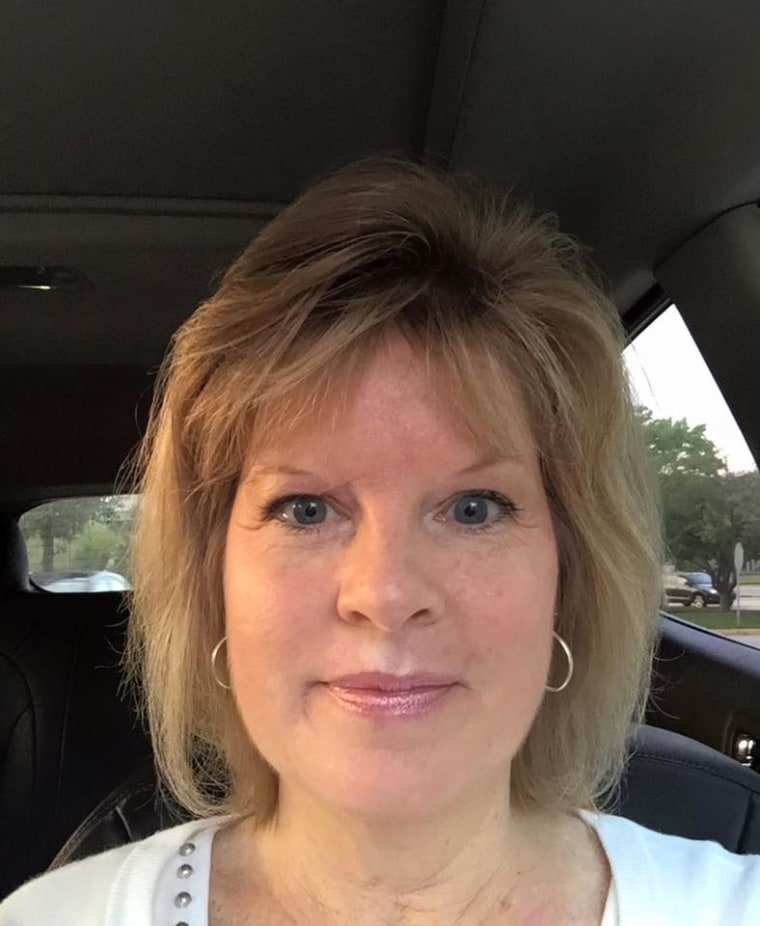 "If I can reach people who are younger now and maybe change their mind on having the overexposure or the tanning, they're not going to have to do what I'm doing," Cloud noted.
She's been healing well, but still has a couple of areas on her face that are numb from the surgery. She'll always have to be vigilant because people who've had basal cell skin carcinoma are more likely to get new spots in other places.
Cloud now uses a moisturizer and makeup that contain sunscreen. She uses an SPF of 30-50 and stays out of the direct sun from 10 a.m. to 2 p.m. She cannot get sunburned.
"I can take care of my skin from here on out, but I cannot fix the damage I did when I was younger," Cloud said.