A woman who intentionally gained 50 pounds wants to demonstrate a point she believes about overweight people: They have only themselves to blame for being heavy.
"People have always said to me, all of my life, 'You're lucky to be skinny,' and what I wanted to prove was that there are no excuses for being overweight," British reality star Katie Hopkins told TODAY.
Known across the pond for her acerbic, outspoken comments, Hopkins created a Twitter frenzy when she declared on a British talk show: "I don't believe you can be fat and happy. I think that's just a cop out."
Critics immediately accused Hopkins of "fat shaming" and failing to understand the psychological, as well as physical, factors behind weight gain.
Hopkins then fought back against those who called her ignorant and wrong by eating. A lot. She consumed 6,500 calories every day by stuffing herself with calorie-rich burgers, fries, pasta and cupcakes, recording everything in a food journal. At times, she brought herself to tears because of how much she ate.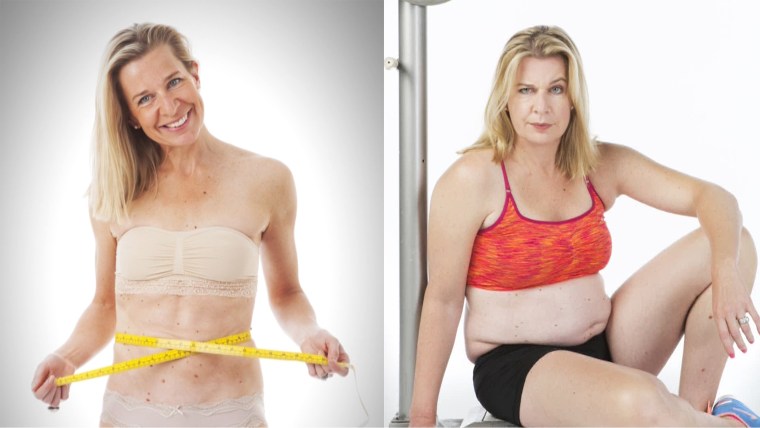 "I didn't cry at childbirth. I didn't cry at my wedding, but I cried over this because I was just so disgusting," she said.

Hopkins admits the next step of her experiment has proved to be much more difficult. She's committed to losing the 50 pounds she gained within three months. She has drastically changed her diet and upped her exercise level, all to prove that being thin is as simple as eating less and moving more.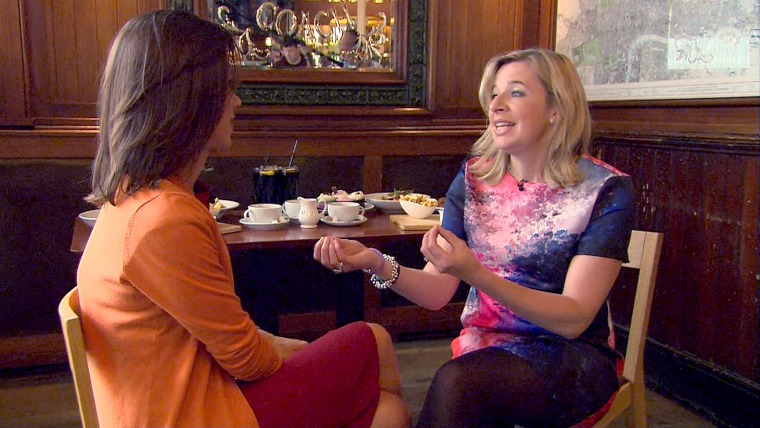 "I've learned a lot about how it feels to be big, how difficult it is to be big, how horrible it is to have fat sitting on the top of your thighs, and how much more challenging it is just to do everyday life when you're bigger," she said.

Hopkins said she still has 35 pounds left to lose in the next two months.
Follow TODAY.com writer Eun Kyung Kim on Twitter or on Google+.